The artistic director of the Young Vic, Kwame Kwei-Armah, on the necessity of theatre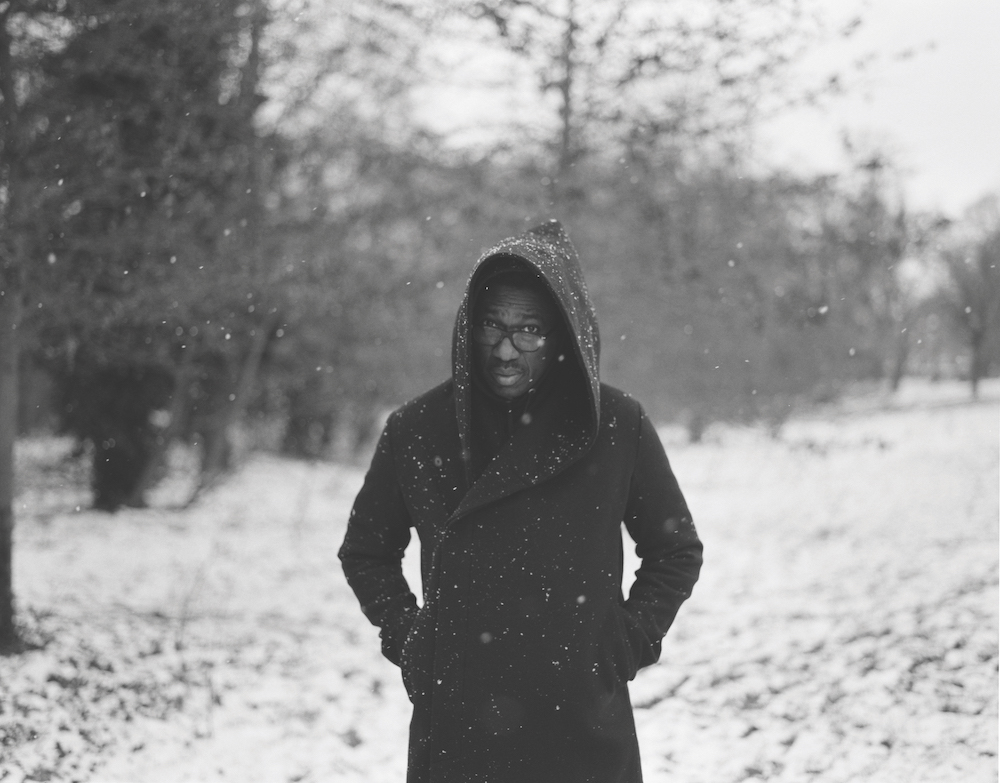 Tom Bolger: Why does theatre remain an essential art form?
Kwame Kwei-Armah: Theatre is the seeing and smelling of sweat, feeling the funk, of seeing yourself reflected in three dimensions. I've had to think about your question profoundly this year, at a time when technology has played such a dominant role in our lives. One of the biggest disasters has been the loss of haptic exchange – feeling the heart of someone else when you hug them, shaking a hand and feeling someone's energy. These acts literally increase your life. I cannot think of a better artform then live performance – dancing with the sensibilities of another human being – to keep us in touch with who we really are. We're going to need these citadels, homes of communion and joy, more than ever.
Do you come across people who say it just isn't for them?
All the time. Sometimes it's articulated explicitly and other times it's through the body, eyes going blank when you start to talk. All of us in the 'high arts' wish it was the 'popular arts'. It's a beautiful thing to be reviewed and have the middle classes assign value to what you do, but we're not into serving the 10 per cent; we're here to evangelise the power of seeing yourself through others. There's a play or musical out there for everyone that can make them a believer.
It was the Young Vic's 50th anniversary in 2020, and, I assume, one of its hardest years to date..?
In this pandemic, you don't know where and when you're going to land on the other side. We worked throughout to keep buoyant, keeping staff on with hardship funds, working with hundreds of freelancers through our Directors Program, as well as arguing our position to the government, which meant we were rewarded nearly a million pounds from the Culture Recovery Fund. Existentially, that saved us; it enabled us to plan the new season that we hope will grace our stages and digital platforms within the next year. 2020 was debilitating. I'd be creating a false narrative if I said it hasn't been bloody hard.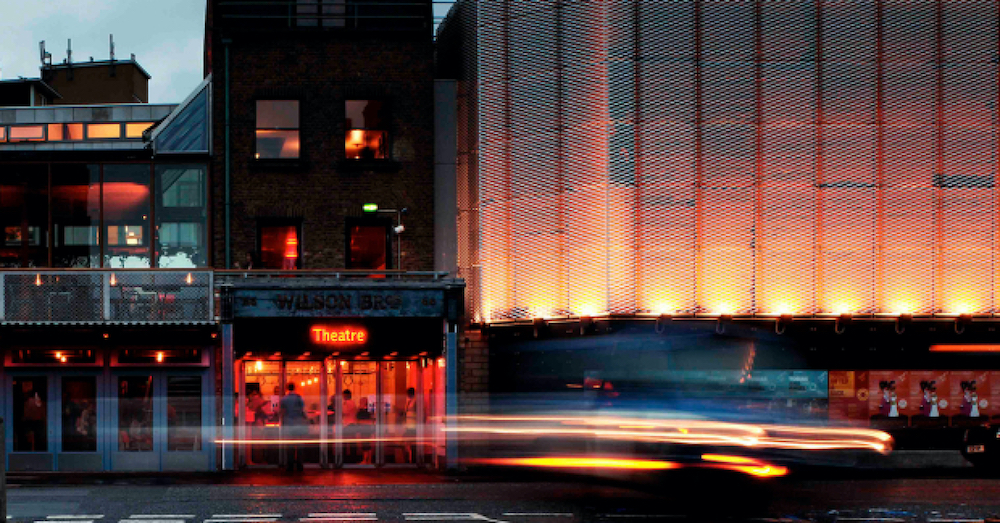 How does the wider industry come back stronger from this?
We won't know what the new normal is because it defines itself on a moment-by-moment basis. A new contract needs to be established between theatres and the freelance community where we're both giving an account of why and what we're doing, in a more transparent way. 'Building back better' means greater collaboration in a less opaque manner.
In the digital realm, we must prove that we've used this time to think about how to innovate and reach the maximum audience possible while protecting the mothership. The reason I didn't want the Young Vic to race headlong into digital projects is because I only want that work as a by-product, not as the product. It has to be in juxtaposition to what is happening on stage, in order to drive people to it. What do we lose when that live call-and-response feedback is absent? Theatre cannot live by monologue alone.
Finally, television and film have now become – the former in particular – the default setting for most of our writing talent. Within five years it will be seriously hard to get new writing for our stages; we'll be decimated unless things change. Previously, theatre was the site where a writer would come and find their soul – television has replaced that. It's the new novel, the new theatre, and, crucially, it ensures they can make a living. We are going to have to devise methods by which to attract that talent back, or share them with our televisual friends. That's going to dictate a brand-new way of partnerships and programming.
As the first African-Caribbean director of a major UK theatre, you've said your job is not "to pull the ladder up but to open the building". Does making history make the weight of responsibility that much heavier?
Responsibility is not a burden to me, and I seldom worry about being a first, because I've been blessed to have been so a few times. That said, when I had my first recognisable first, I was tremendously humbled. I'm a history buff, so when my mother could go and see Elmina's Kitchen – the first African-Caribbean play to come to the West End – that touched me deeply. But as soon as that had been done, it disappeared as meaning anything other than: What do I do with it? What does this access allow me to build? I established the Black Plays Archive at the National Theatre because of that momentum, and that is one of the proudest things I've achieved in my life because it means no Black British playwright will be able to feel that they're the first person ever again; they'll be able to see professional work that goes back to the turn of the 20th century.
At the Young Vic, I've been throwing down ladders in as radical a fashion as possible – administratively, artistically – to how we serve our communities. We're trying to make sure our staff and audiences look like London. Before COVID-19, I'd describe much of our programme as Black postmodernism, to quote Gloria Jean Watkins; that actually Black people can do everything, anything, and race doesn't have to be the major driver. We're not asking that culture be divorced from art, but from Hamlet to Bronx Gothic, I want performers of colour to lead work that isn't about Blackness, but allows it to simply be a part of what they do. We're constantly creating projects with our neighbours in Lambeth and Southwark, taking our work directly to local schools or working-class communities with YV Unpacked, because we believe these connections enhance what we produce.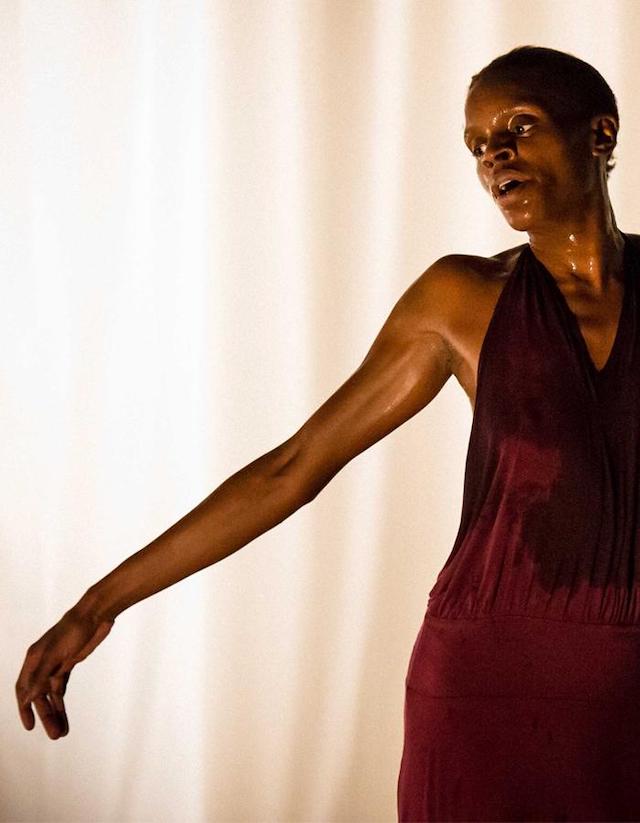 Last year you signed open letters to UK theatre, TV and film, advocating for better representation. What steps require action today, not tomorrow?
I find self-flagellation or beating people up is secondary to doing the do. I can describe our conversations around diversity on stage, in front of and behind the camera, as negotiation with our children. We have to be mindful of alienating anyone, and in real truth, straight white males are under the cosh not even necessarily because of their peers, but because of the sins of their fathers. I'm trying to make sure that my children and my grandchildren don't ever have the same debates that I'm having. Our job is to stop this discussion from having any validity. If we don't start everything now, we will not solve this problem of diversity and inclusion. We must give away power so that power can continue to give itself away in as wide, broad and deep a process as possible.
Photography Suzie Howell

This article is taken from Port issue 28. To continue reading, buy the issue or subscribe here