Artist and photographer Kalpesh Lathigra reflects on shooting a Hollywood dame for his passport series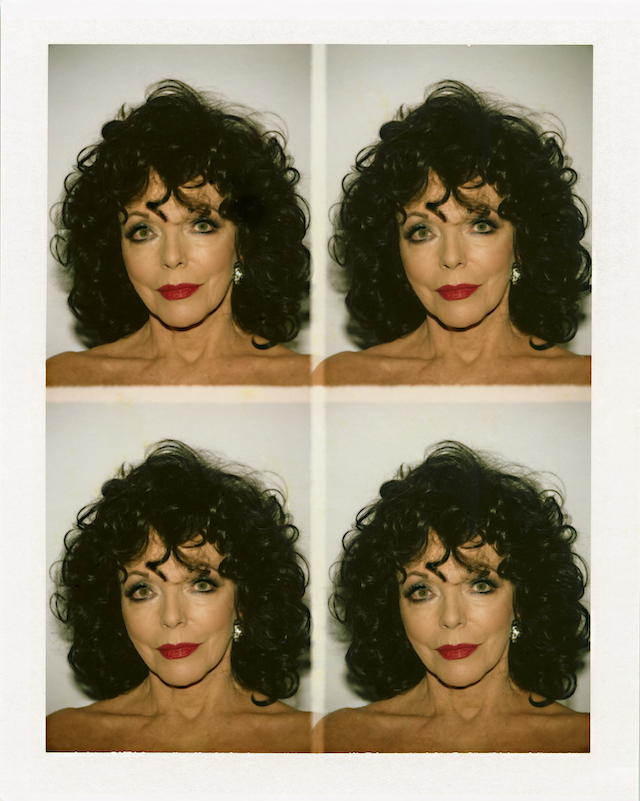 The foundation of my passport photographs came from the Zaatari Camp in Jordan, where Syrians were seeking shelter from the civil war unfolding in their homeland. As part of my wider series, Discarded Fruit, I made a photographic collage of the refugees using UK passport requirements. I began thinking about the ideas around a democratic portrait – the identity photograph. What power did this genre of photography hold? It is the one image we as a society all have in some form or another, denoting what we can and cannot do, the access and restrictions to even sometimes the simplest of things. Its direct, forward-facing style can be a performance; beyond its boundary-crossing practicality, it is often given as a memento, carried in the wallet or purse of a loved one.
I photograph many people of prominence, be they actors, writers, musicians, politicians or artists, as part of commissions for magazines. With the advent of social media and platforms like Instagram, the controlling of one's image – such as the ubiquitous 'selfie' – and monetisation of it has changed, perhaps forever. If we look back just a decade ago, the paparazzi were all powerful. Today, it's a very different world…
As part of my wider practice as an artist I wanted to experiment with some of the ways control can be taken away – in this case, using a basic passport camera where the subject only has to look forward. Everyone photographed the same way. My references would fall to two works – Luc Delahaye's 'Portrait #1' and Andy Warhol's 'Polaroids'. With Delahaye's series, he let the photo booth take control in its technical mechanisms whilst the sitter posed directly. Warhol captured people of prominence and allowed their performance to be rewarded by the instant tangible polaroid. My questions were, and are, what if you combined these two influences? How will we look back at this time of Instagram and the images made? Do my photographs just add a 'style' to the same ecosystem?
In 2013, I was commissioned by the Independent Magazine to take a portrait of the actor Joan Collins. She remains an enigma to me, carrying an aura difficult to define, yet one that draws you in. She wanted to control her image, not in a highfalutin way, but more how she posed, telling me what side of her was preferable. She was a consummate professional, and it is human nature to want to be seen at our best. During the session, I asked her if she would mind being in the passport series, mentioning Warhol's work. Joan only asked that I wait so she could change her outfit, fix her hair, and then at the end of the main portrait session she would pose for me.
I made about three or four polaroids, together with Felicity McCabe, who was assisting me that day, and didn't review them until we got back to the car. After peeling off the film rebate, Joan shone out, at which point Felicity showed me Warhol's silkscreen portraits of her, on her phone. The crazy thing is, I never knew he had photographed her. Joan obviously got it. So the question remains, who controls whose image?
Photography Kalpesh Lathigra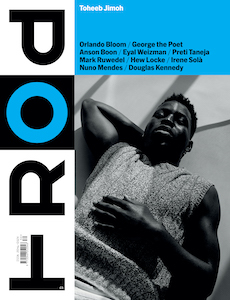 This article is taken from Port issue 30. To continue reading, buy the issue or subscribe here