Krug Cellar Master Julie Cavil reflects on the harmonious Krug Grande Cuvée 169ème Edition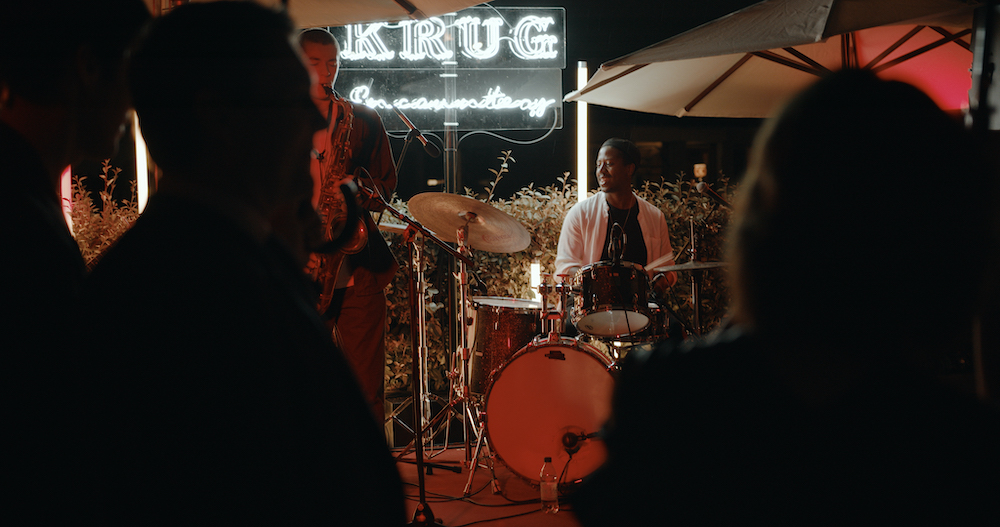 The chair you're sitting in. The food you're eating. The music (its volume, melody and rhythm) – all these facets and more subconsciously shape our experience when drinking. Joseph Krug, the founder of the storied Champagne House which carries his name, was a revered craftsman of this experience. In 1843, Krug broke new ground by embracing annual climate variations and varied plots (no matter the size), in turn influencing tone and profile to produce unique 'voices'. For nearly two centuries since, the family-run affair has produced a new Édition of Krug Grande Cuvée every single year, and 2021's 169ème Édition is an exquisite exercise in harmony.
Recently premiered at the exclusive Krug Encounters event in Old Sessions House, Clerkenwell, (complete with an opulent dining experience by Florence Knight, and rooftop gig with virtuoso drummer Moses Boyd), guests also enjoyed a binaural experience in the form of 8D music, specially designed for headphones. Blindfolded, with a glass in hand, listeners were guided by composer and classical pianist Chloe Flower through some of the voices selected by Krug Cellar Master Julie Cavil, sonically represented by Belgian artist Ozark Henry and vocal ensemble VOCES8.
To celebrate the launch, Port talked to Cavil about the extreme care and skill needed to 'audition' over 400 voices to create the 169ème Édition.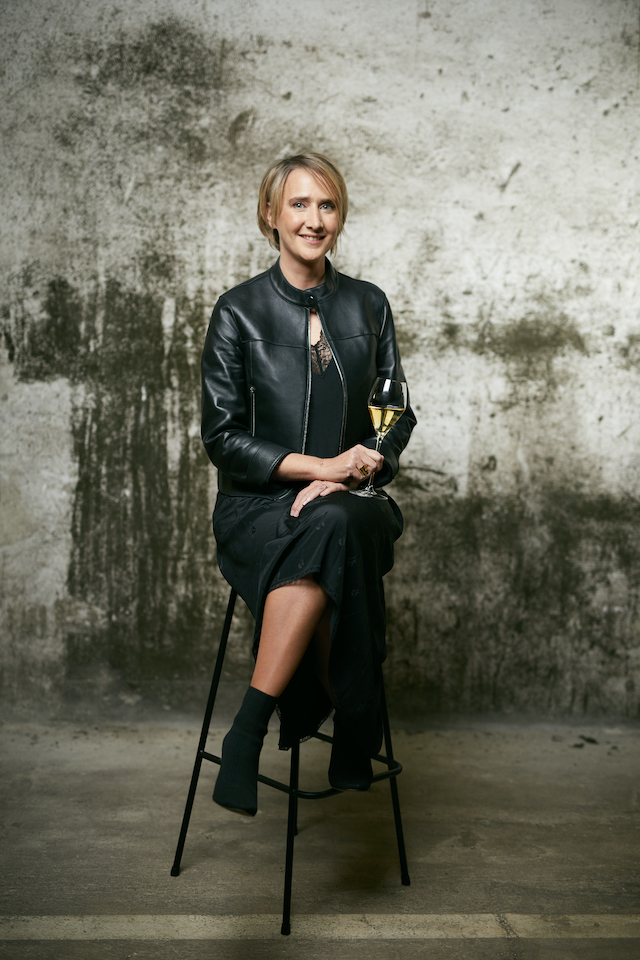 What climates informed the Krug Grande Cuvée 169ème Édition? 
It was composed around the harvest of the year 2013, which came after two challenging years. The season began with a seemingly endless winter followed by a rainy and cool spring. Luckily, summer was hot and sunny, although also marked by hailstorms, which took their toll in the vineyards. The wines of the year were complete, expressive and full of flavours: the Chardonnays were magnificently fresh and pure, with great intensity and length, while the Pinot Noirs were powerful and long with discreet fruit, and the Meuniers added structure, tension and vivacity. To create the final blend for Krug Grande Cuvée 169ème Édition, I also looked for reserve wines from different plots and years to bring a fullness of flavours and aromas impossible to express just with the wines of a single year.
What was the selection process when you auditioned the separate 'voices'? What were you looking for, and what balance were you attempting to strike? 
Each year, I re-create the dream of Joseph Krug by crafting a new Édition of Krug Grande Cuvée, the most generous expression of Champagne. To do so, I draw on around 400 wines, each of which capture the essence of a single plot. The House of Krug places great importance on respecting the individual character of every element contributing to the creation of each Édition. In a series of auditions conducted throughout the year, my team and I taste around 250 wines of the year 2 to 3 times and 150 reserve wines from 14 different years once in early spring. We record over 4000 tasting notes which I consult before any blending decision is made: the distinct melody of each wine, its particular character, level of freshness, intensity, roundness and depth – all are crucial to the creation of the whole. Likening the wines to musicians and myself to the orchestra conductor, I am not looking for the loudest or most talented, but rather those that together will play in joyous harmony.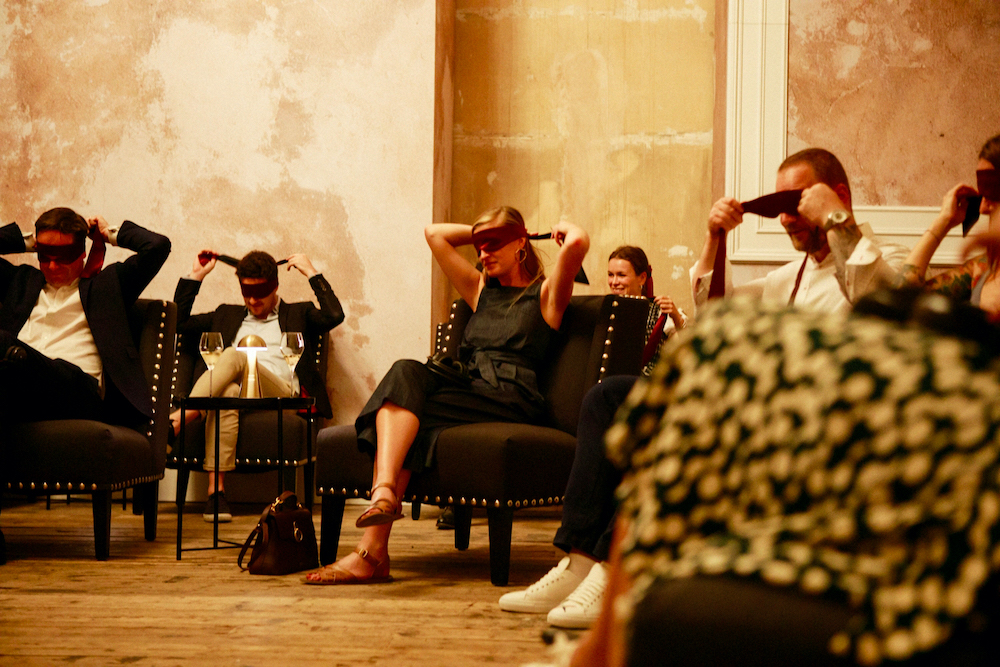 What vineyards contributed to it? 
It is a blend of 146 wines from 11 different years, the youngest of which is from 2013, while the oldest dates back to 2000. Its final composition is 43% Pinot Noir, 35% Chardonnay and 22% Meunier. The year 2013 gave some of our oldest plots the conditions they needed to shine, which is why in this Édition of Krug Grande Cuvée, you will find beautiful wines from our plots in Ambonnay and Ricey. Reserve wines from our extensive library made up 40% of the final blend, which I selected from different plots and years throughout the first decade of the millennium, including Meuniers from Sainte-Gemme, which contributed warmth, opulence and texture, contrasting with the chiselled Meuniers of 2013.
How would you describe its profile? What flavours or aromas are prominent?
At first sight, a light golden colour and fine, vivacious bubbles, hold a promise of pleasure. On the nose are aromas of flowers in bloom, ripe, dried and citrus fruits, as well as marzipan and gingerbread. The palate reveals flavours of hazelnut, nougat, barley sugar, jellied and citrus fruits, almonds, brioche and honey.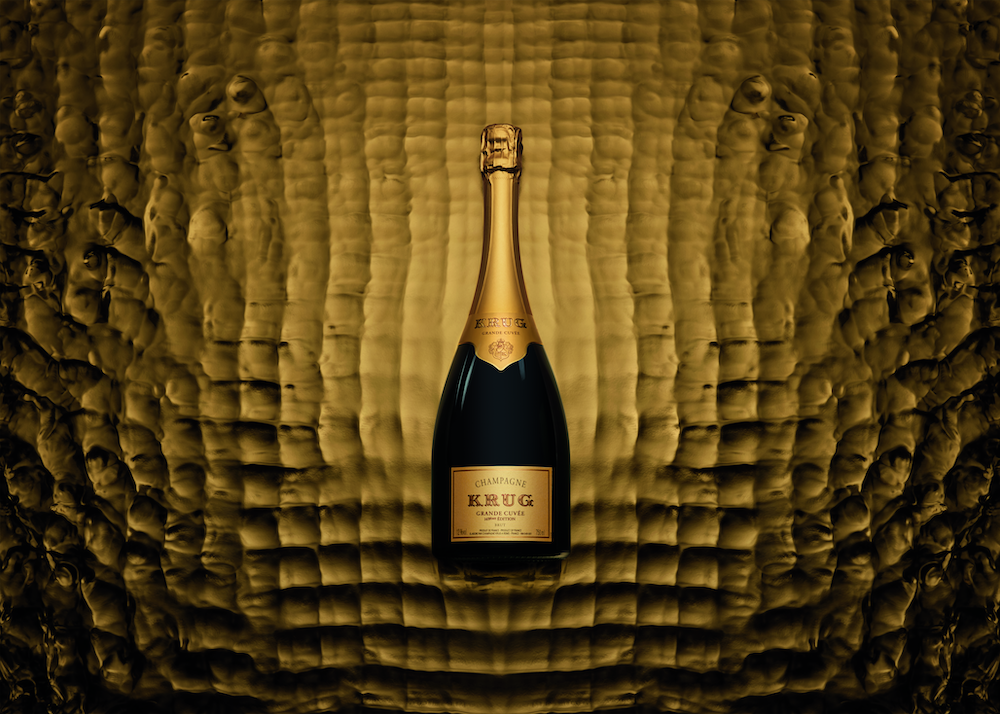 What did ageing it for seven years 7 years achieve? Why not shorter, or longer? 
Indeed, a stay of around seven years in Krug's cellars gives it its remarkable expression and elegance. As the oldest wine in this blend dates back to 2000, in all, over 20 years of careful craftsmanship were necessary to enjoy this Édition. Ultimately, all decisions at Krug are made based on tastings, and this Champagne emerged from the cellars only when we deemed it ready.  
What does it mean to be generous when it comes to champagne? 
Generosity can take so many forms: generosity of flavours and aromas in Krug Champagnes, but also in our lives. We are generous with each other, when we have guests, when we enjoy a meal together. Generosity is about sharing the pleasure. As Joseph Krug once said, the true essence of Champagne is pleasure itself.
The Binaural Sound Experience is now available to purchasers of Krug Grande Cuvée 169ème Édition via Clos19.com