Port shoots FENDI's latest collection in Brazil for Issue 26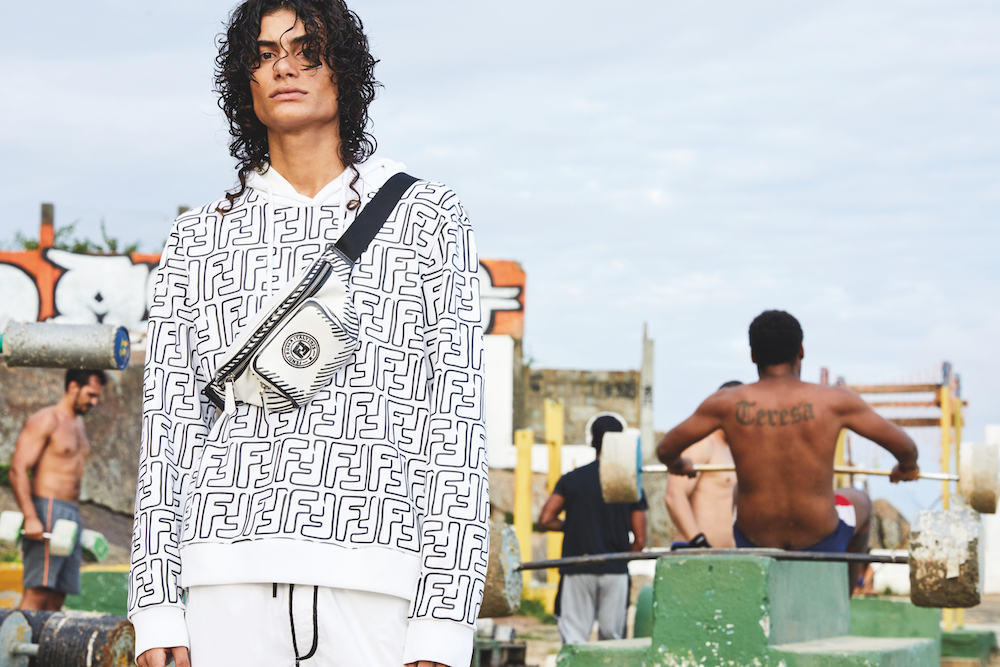 It's as if they've been extracted from a Lichtenstein print or graphic novel. For Issue 26, Port travelled to Rio de Janeiro to shoot an exclusive fashion story with FENDI's California Sky Collection. With creative direction and styling by Dan May and photography by John Balsom, bold lines are complimented by Brazilian beaches.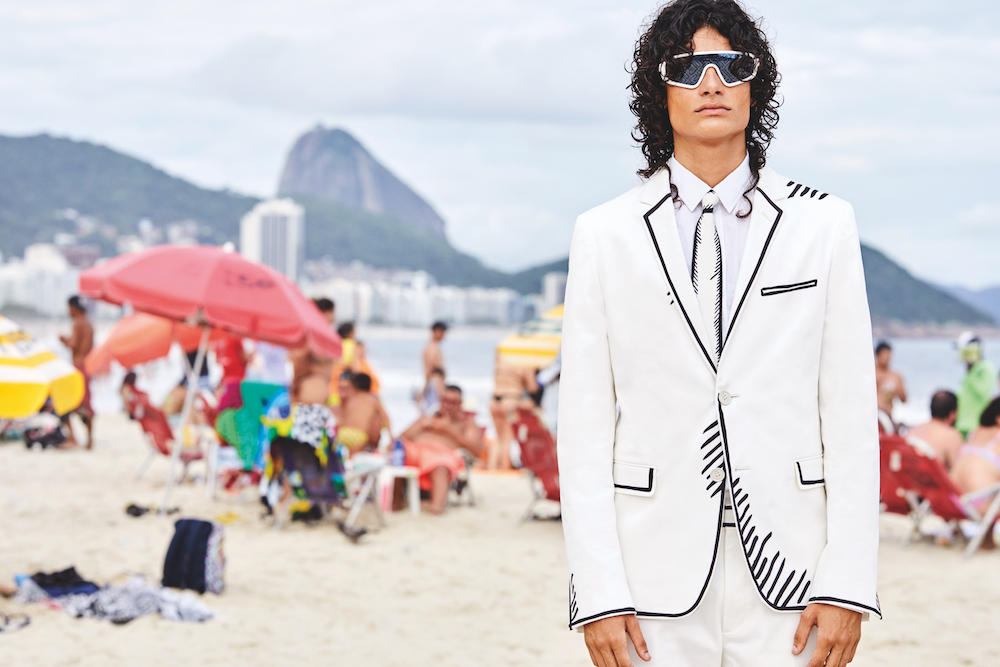 FENDI's latest collection sees the fashion house work once more with the Guatemalan-American graphic artist Joshua Vides, who transformed Harrods FENDI CAFFE and Peekaboo Bar last year with his signature monochromatic line work.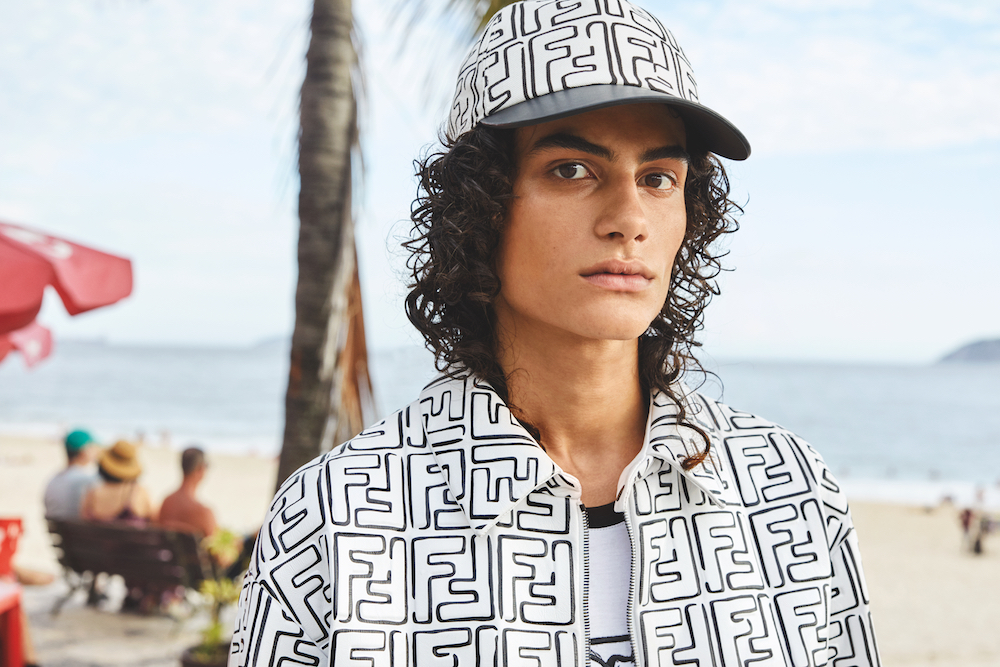 Vides' cartoon-like style has now been applied to a huge range of women's, men's and accessories pieces for the Prefall 2020 collection – nylon windbreakers, embossed cycling shorts, featherweight fur coats, perforated leather jackets – his black and white 3D effect broken up with the occasional Roman sky blue and wisteria violet fade. A floral allover motif can also be found throughout, alongside a reworking of the FENDI Stamps and the infamous FF logo. The striking tromp l'oeil effect is a particularly bold twist for the men's cotton jackets, satin blousons and accessories, including the iconic Baguette bag. 
You can discover the collection from July 1st at the California Sky Pop-Up, Harrods Men's Piazza.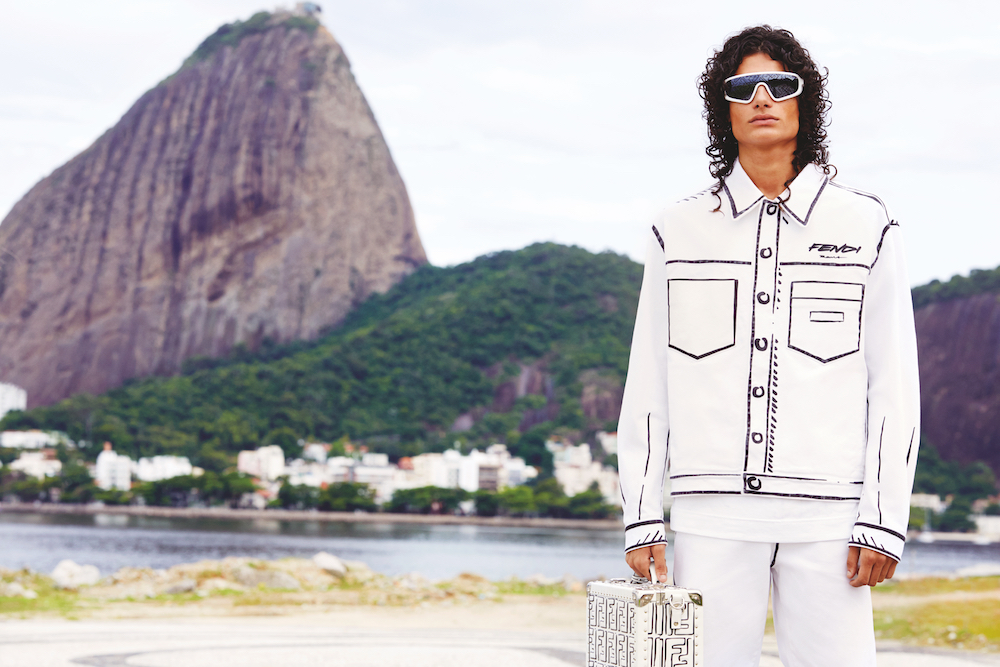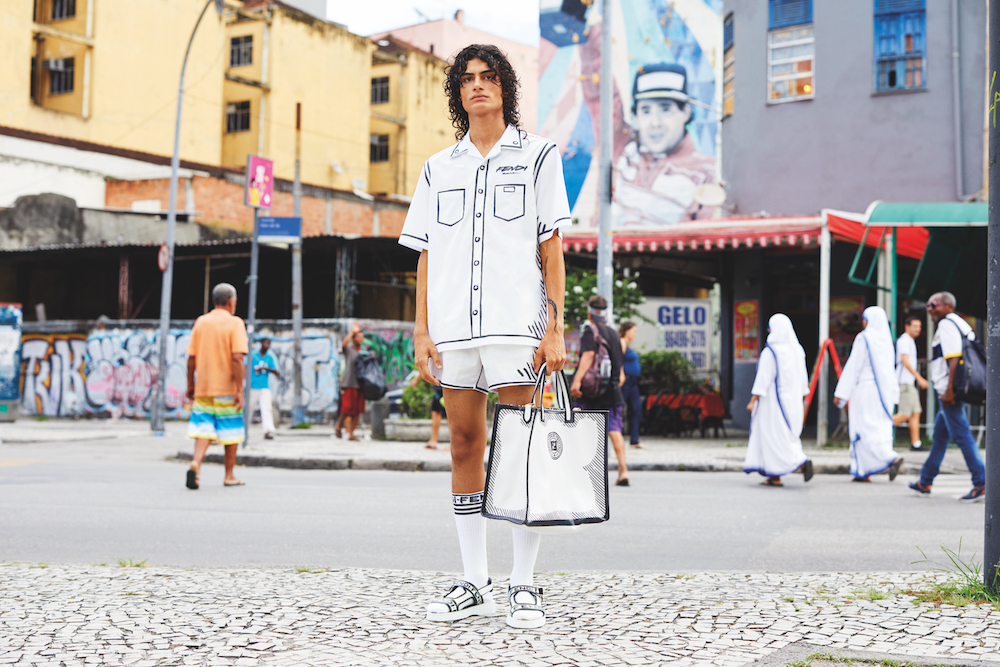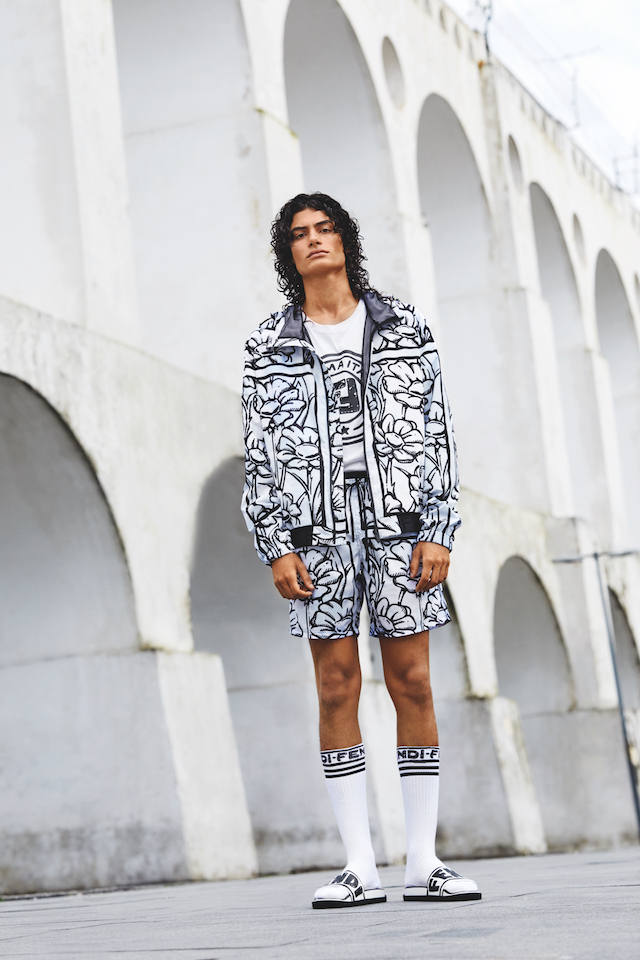 Model Matheus Pereira
Casting Thaís Mendes at Squad Brazil
Grooming Diego Américo, @diegoamerico
Production Two Palms, @twopalmsproductions
Special thanks to @HotelArpoador