The world's largest independent design consultancy, Pentagram, is owned and run by 24 partners, each of whom are pioneers in their respective fields – Jon Marshall being one of them. From light-based quantum computers to everyday frying pans, the industrial designer illustrates the continued relevance, and joy, of great design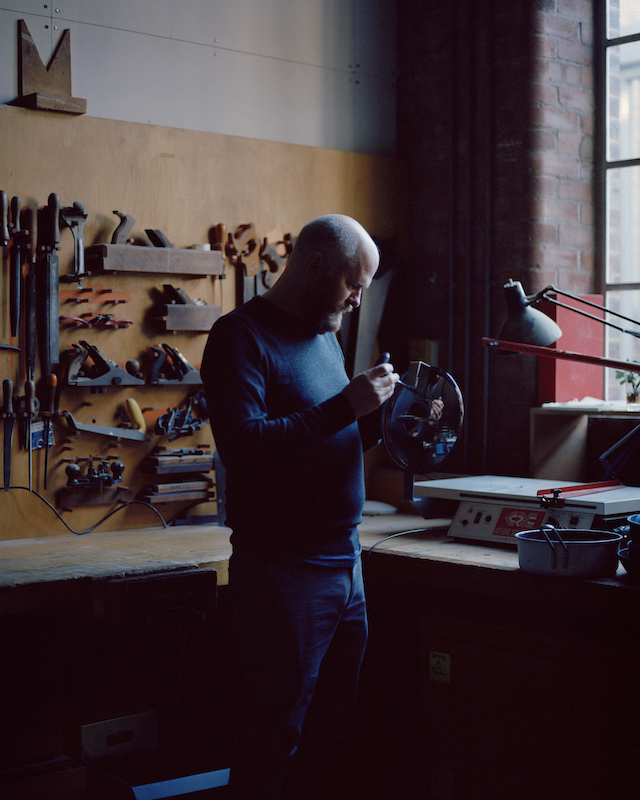 Jon Marshall is only the third industrial designer in the 50-year history of leading independent studio Pentagram to become a partner. The consultancy was established in 1972 by three gifted graphic designers: Alan Fletcher, Colin Forbes and Mervyn Kurlansky, alongside architect Theo Crosby, and Kenneth Grange, who was responsible for shaping everything from the London taxi to the latest version of the Anglepoise desk lamp.
"Design has become more complex and multifaceted since Pentagram started," comments Marshall to me over Zoom on a grey London afternoon. "As an independent designer, you don't have the same authorship that Kenneth Grange had when he started Pentagram. You won't get to design a ThinkPad for IBM, or a Tizio lamp on your own. These days, big brands only hire a consultancy to get an external point of view."
Describing his own approach, Marshall explains: "We are not in the narrower world of how something looks and how it works. We are much more at the front end, and work on how products integrate with brands. Design is about how we experience products. When you are developing a product alongside a brand, you work with storytelling and with words."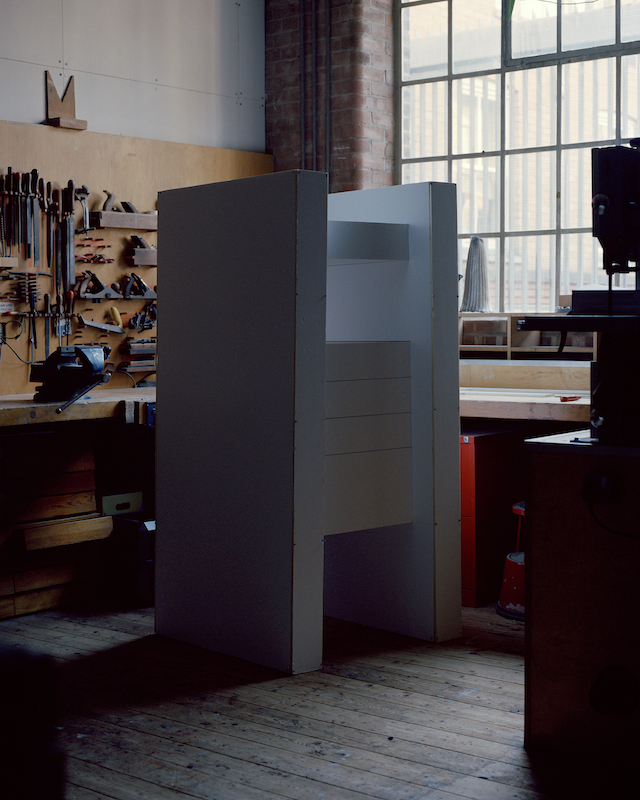 What made Pentagram stand out when it began, as it still does now, is that it was a studio owned and run by working designers, such as Marshall. It is not a conventional large-scale design practice, which these days is likely to be a subsidiary of a management consultancy or a media conglomerate with a share price to protect; nor is it run as a kitchen table operation. Like the Parisian photographers who launched the Magnum cooperative in the 1940s, Pentagram was configured as the means for like-minded designers to find ways to pool their resources to work together and enjoy the process of doing so. There is a shared marketing team, an accounts department, a library, a reception area with trees and serious German-language newspapers, and a kitchen to feed everybody with wholesome lunches. It's a structure that allows Pentagram to take on substantial projects around the world, and to bring to bear a wide range of skills and expertise, both creative and business-like. But it is the designers who run things, not outside shareholders or a chief operating officer. If partners step down, their replacements are recruited by invitation and their shares go back into the business.
A partnership at Pentagram has come to be seen as a form of professional validation, much as being tapped as a name for Lloyds once was, and is open only to those with an international reputation. Graphic designers of all persuasions, from David Hillman to Peter Saville, have come and gone, along with a few architects – notably William Russell and Lorenzo Apicella. But Marshall, who joined in 2018, and Daniel Weil, who taught him as a student at the Royal College of Art (and stepped down last year) are the only industrial designers to work as partners at Pentagram's London studio since Grange left. There is no single Pentagram style. The partners each have their own voices, but the dry wit of Alan Fletcher and his founding colleagues remains a distinct presence.
Given the extended timescale of product development, it's only now that the first signs of Marshall's work at Pentagram are emerging. They range from the highest form of high-tech (a commission to create a piece of equipment that manipulates single photons of light to power quantum computers) to the most basic of problems for a designer: how to make a frying pan with a handle that doesn't burn your hand.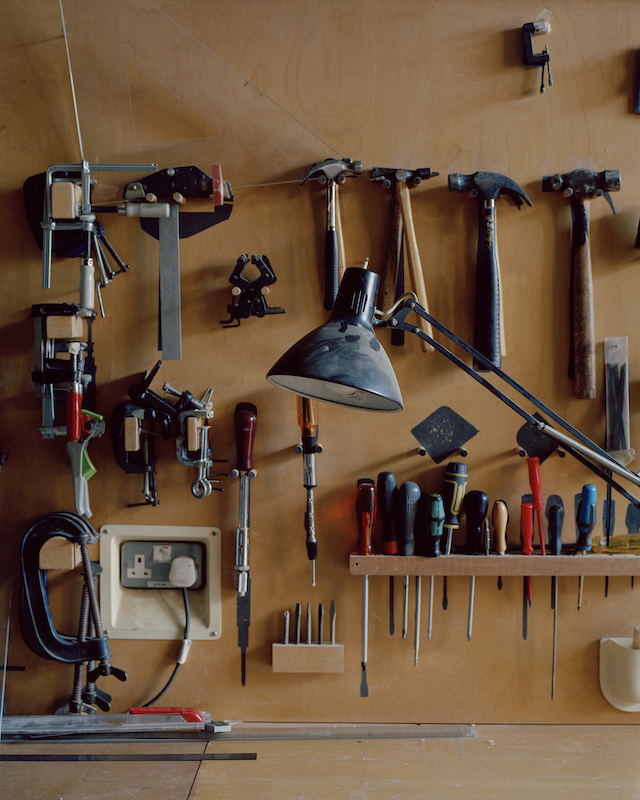 One of the early assumptions in the industry regarding the impact of the digital explosion on design was that it would kill off an enormous number of categories of objects. There is no need for a transistor radio, a cassette player, a camera, a GPS device, or a credit card, when a smart phone can apparently handle all these roles at the same time. When a single object no larger than a small magazine can take the place of a library, a concert hall, a casino, or a broadcasting studio, it's not just the traditional skills of an industrial designer that are being challenged; the relevance of the role of an architect is also in doubt.
But as the development of the Yoto, one of Marshall's most engaging projects at Pentagram, illustrates, we still live in a world in which designers are called on to give form to new categories of object. To succeed, these are objects which must not be seen only in isolation, but need to be treated as part of a network. Yoto is based on an understanding that the boundless two-way connectivity of screen-based technology can present a profound challenge to childhood. The most extreme and obvious threat is of unfiltered accidental or random access to the darkest corners of the web; and, while it may not be as immediately destructive, the addictive effect of any kind of screen-based device, and its negative impact on attention spans and concentration, is pervasive.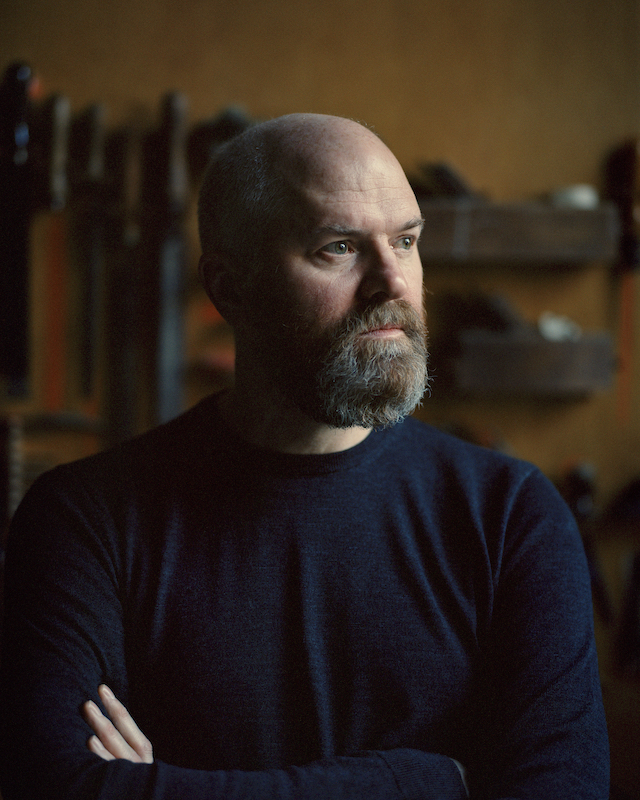 Yoto is a crowd-funded attempt to offer parents a way to give young children a more constructive engagement with storytelling and music. It's a speaker system that uses radio-frequency identification device technology, and a library of pre-programmed cards. Each card can come with a story for the child to select for themselves, like an old-style cassette tape, or parents can pre-programme blank cards. The business model is based on more than selling a single object; the content that the object brings to life is just as important. "It's been one of the most satisfying projects that I have worked on since I have been at Pentagram," says Marshall. "It has allowed me to become involved with every aspect of a product: the industrial design, but also, with my partners, on the graphics, the branding, and the imagery."
Yoto has a playful quality, with its two bright red ears to control volume and playback, but like a Pixar animation that has something to say to parents as well as their offspring, it can be understood on more than one level and stays on the right side of whimsey. It can serve as a night light, and alarm clock. Children and parents can record their own material.
Then there is quantum computing. The audience for Quandela's products – a technology start-up from Paris working in the field of light-based quantum computing, being presented as a potential successor to semiconductors – is limited to a small number of research laboratories. Marshall met Quandela's founder in a bar and they started talking about photonics. "I told him what we do, and its value," says Marshall. "Quandela makes use of single protons of light. The company had a lab full of optics equipment. They needed to be in a position to sell something."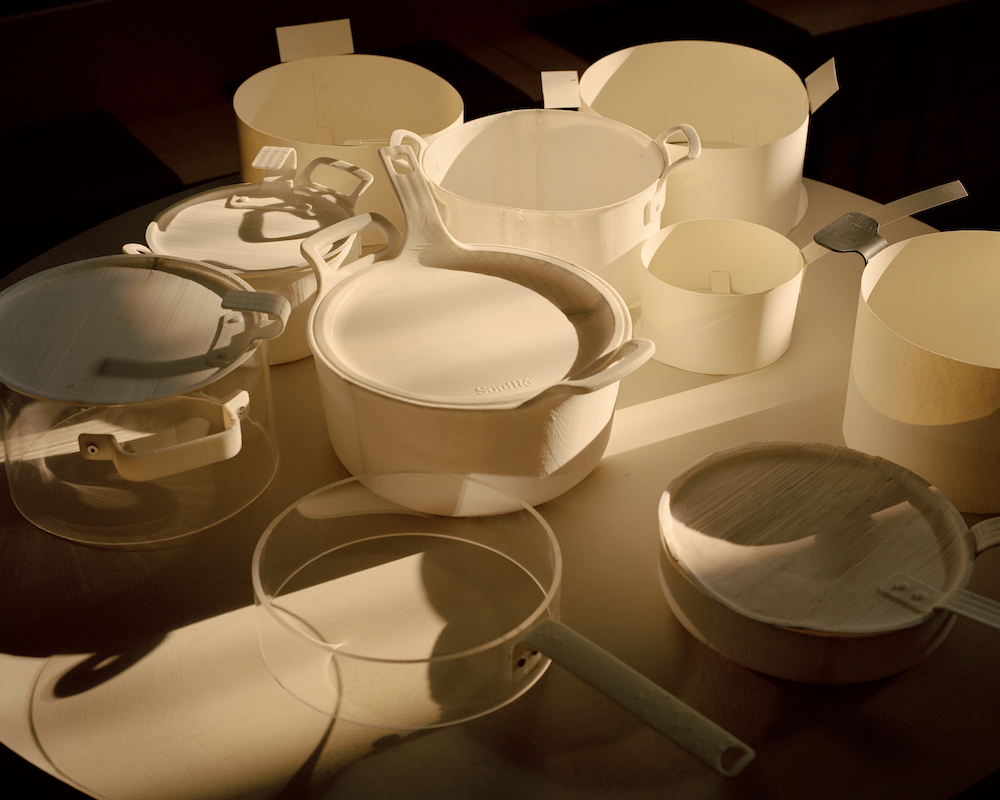 He had to find a way to give the results of Quandela's laboratory experiments a form that reflected the value and significance of a piece of technology that costs the price of a car, and may have an impact potentially as great as that of the first room-sized computers that emerged at the end of World War II. It could not look like a collection of electronic components taken at random from the parts bin. Marshall was in a position like that in which Ettore Sottsass found himself in 1959, when Olivetti asked him to give form to Italy's first mainframe computer, the Elea 9003. "What should a computer look like?", Sottsass wrote in his notebook at the time. "Not like a washing machine." Marshall approached the problem in a similar way. Olivetti chose Elea both as an acronym, but also as it was the name of the Greek city built on the coast south of Naples, and its ancient school of philosophy. Sottsass was trying to give the remarkable potential of this new machine resonance that reflected its significance: It was not simply a machine; it was a new way of looking at the world. At the heart of Marshall's concept is a metaphor, based on the Chinese pictogram character for gate, one of the key elements of optical computing. "Duality is an important concept in quantum mechanics, intrinsic in the nature of light itself. To represent this in the products the front surfaces of each module are corrugated and finished alternately in matt and gloss, giving the material two different appearances depending on the angle of view."
"Laptops are purely about differentiation from the last one, but this is about defining something new. If it doesn't exist yet, you can't talk to users. Designing it was a clean slate. We have a process to answer the question, 'What should a quantum computer look like?' It involved talking to the client, looking at art pieces and sculpture with them, and you see what sticks. Nobody knows what such a product should look like in advance. There is no archetype for it."
Photography Cian Oba-Smith
To continue reading the rest of this excerpt, buy the issue or subscribe here