Lensing women over the age of 45, Jocelyn Lee's new book ignites a much-needed paradigm shift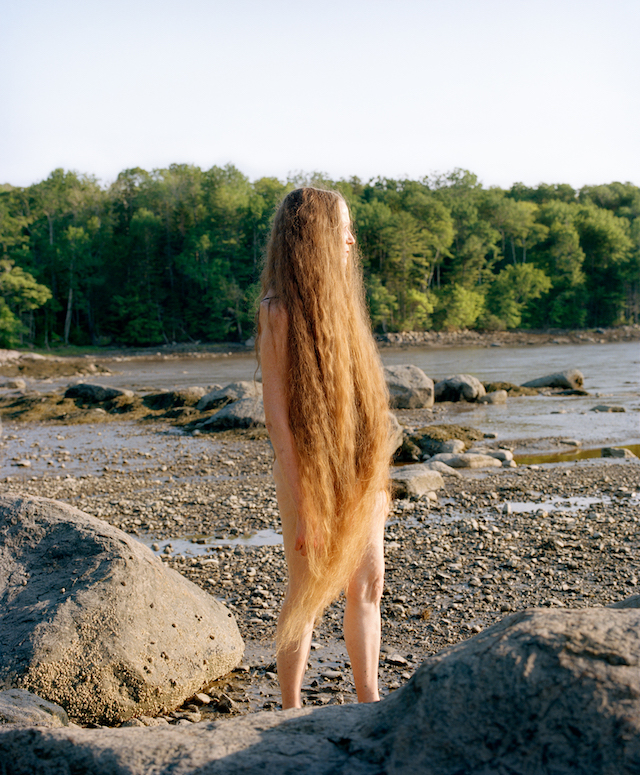 There can be many an impetus behind a photographer's love of the medium, whether that's the immediacy to document one's surroundings or to tell stories with all but a single shot or sequence. For Jocelyn Lee, a Naples-born and New York-raised photographer, it was the profound contradiction of the medium that enticed her the most. "Photography is a very special medium because it lives in this surreal area between the real and the imagined, touching both the objective and subjective worlds simultaneously," she explains, affirming an interest Roland Barthes and his theory on photography as being "a new form of hallucination". In this sense, an image treads the line between falsity and truth. It's a double-ended sword, where what can be used to document real-life events (like crime scenes or wars) can also be used to tell narratives from the mythical.
Jocelyn recently turned 50 and is happily remarried for the second time; a milestone that ignited a fascination with society's troubling depiction of women of a certain age. The older woman is often stereotyped as being both "asexual and unattractive", she says, which is a representation that couldn't be far from the truth. "So, I began to focus my attention primarily on older women over 45, in order to create celebratory, empowered, sensual and sexy images of them." This inquest has now been formed into mammoth new publication titled Sovereign, a compilation of photographs generated over 35 years published by Minor Matters.
"I wanted this work to be an assertive counterpoint to the cultural notion that women of a certain age are either invisible or disembodied," she adds. "This perspective is both inaccurate and cruel, especially given people are living longer and longer. I married my second husband at 53 and I fully intend to have 35 more sexy years with him, at least."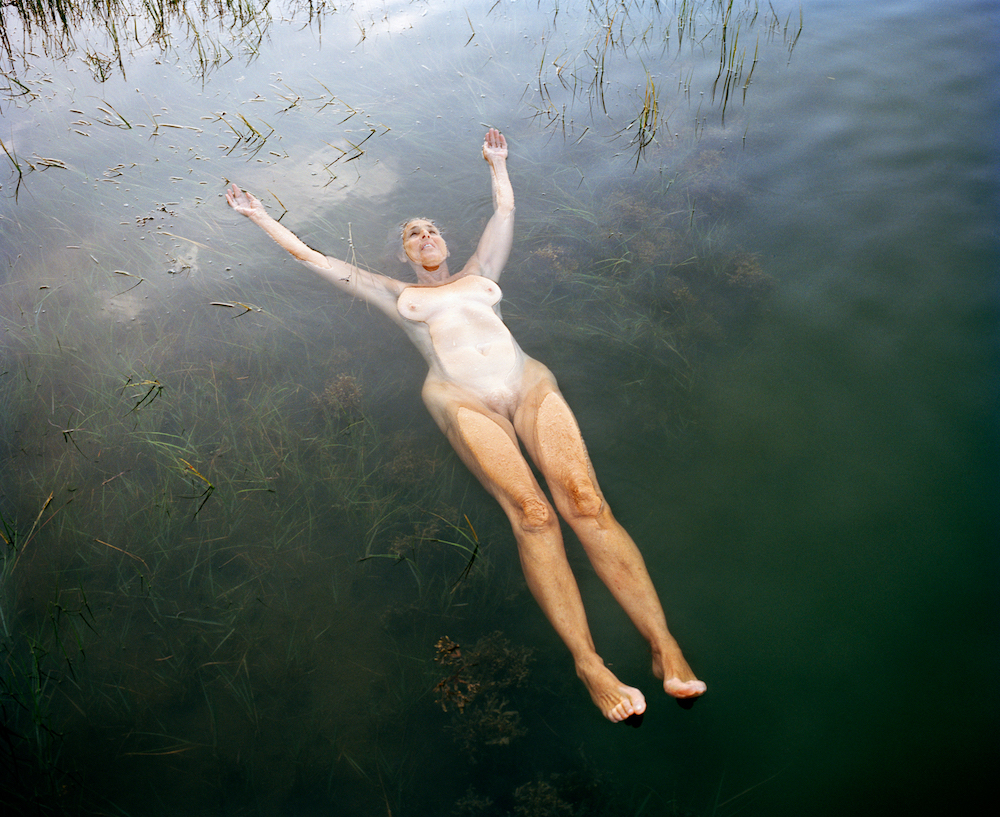 It's an interesting and worrying notion that as soon as woman reaches a certain age she becomes undesirable, thrown away and forgotten in time's cruel invention of ageing. And sadly, this notion has been set in society for years, where those who've reached maturity are disregarded and replaced by a younger counterpart – take the media and modelling as examples. Jocelyn, a woman who's reached this 'certain age', explains how there's some positive attributes to be reaffirmed with the concept. "Getting older has allowed my subject matter to broaden and deepen. I don't think I could have made Sovereign when I was in my 30s. I feel very connected to the women in the book and see myself in them, or try to. I am certainly very inspired by them, given most of the women in Sovereign are 10-21 years older than I am. They are bravely pointing the way."
In the wider spectrum of photography, Jocelyn uses her camera as a tool to slow down the world in order to better understand her curiosities. In her eyes, it's a portal that allows greater inspection and intimacy between herself and a subject. For instance, she once shot a body of work in motel rooms around the country, asking strangers to meet and have their either fully nude or semi-naked portrait taken. "I emphasised that it was not about a sexual encounter and that I simply wanted to make an honest portrait of them," she says. "Most of those people were men, and that was an incredibly interesting project that I may return to. The question of why? Why do you want your portrait taken by a stranger?"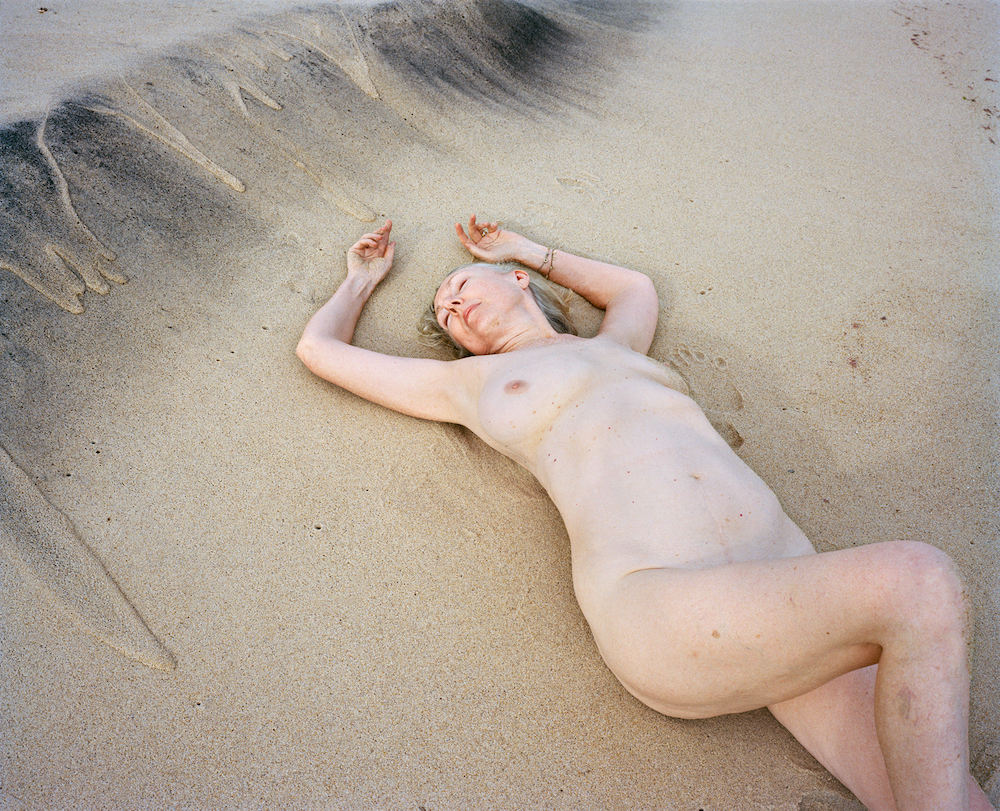 Jocelyn has always created work of this kind; the more contemplative, daring and exposed. For the last 35 years, even, her process has remained largely the same – using medium format film cameras to capture nakedness and often photographing women. Sovereign is simply an extension of that, and all of the work proceeding it, where one day she'd "woken up" and realised the immense study she had filed away in her archives. "I have pictures of dear friends pregnant in the 80's, and then images of them now with the 35-year old child that was in utero at the time of the first picture. It's quite a study of people over time."
Only now is she uncovering these pictures from the past, filling out an arc of a life and in turn building decades' worth of narratives. It really is an immense project, with some subjects photographed during the 80s and 90s – portraits taken at public beaches, ponds or lakes. "While we try to have as much privacy as possible, we can't always be sure who might come along," she says, "so the women that pose for me are generally pretty adventurous and open." One of these women is an 80-year-old writer who's more than comfortable with being naked. This woman requested to shoot at the public beach, for it was closer to their cars and she didn't want to endure the longer walk to the one designated for nudists. "We were very close the road and it was definitely not very private. During the shoot, a man and woman emerged from the dunes with their dog and said, 'Nancy, you're naked!' To which she said, 'Yes I am!'"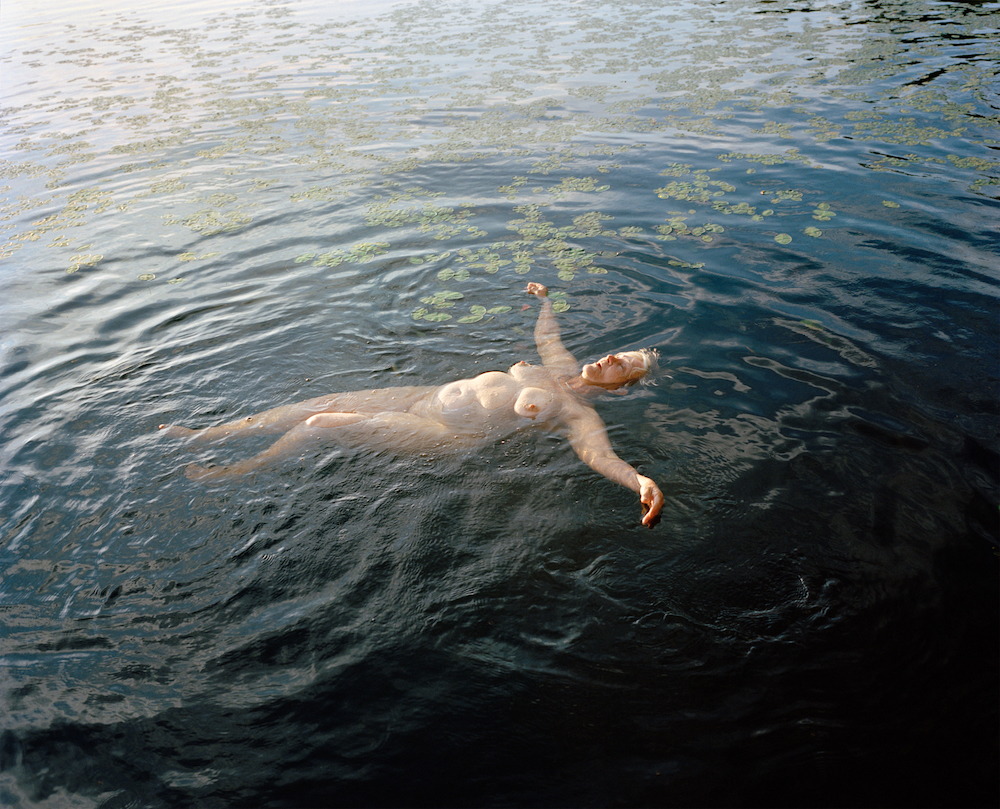 Who would've known an 80-year-old woman to bare such confidence? Well those who think otherwise are perhaps victims of the media's stereotyping, that which places emphasis on the older woman as being frail, unadventurous and wrongly undesirable. Jocelyn's pictures depict the older generation of women as being carefree and utterly admirable; like Lisa, who's hair runs right down to her ankles. She's a professional flautist, actor and mayor in a small town in Maine. Or there's Susan, who posed for Jocelyn on a large rock on Deer Isle with the sunlight illuminating her body with drama and power. 
"I think this kind of imagery matters more now than ever," she says on a thoughtful note about the book's impact. "In a world that is saturated with Instagram filters and other youth-obsessed industries, I am trying to highlight the natural beauty of women of all ages and body types. No body is deserving of invisibility and Sovereign is asking for a long overdue paradigm shift. I want to celebrate women of all ages and body types living expansive, empowered and sensual lives."