Thomas Bolger visits Istanbul's Ajwa Hotel Sultanahmet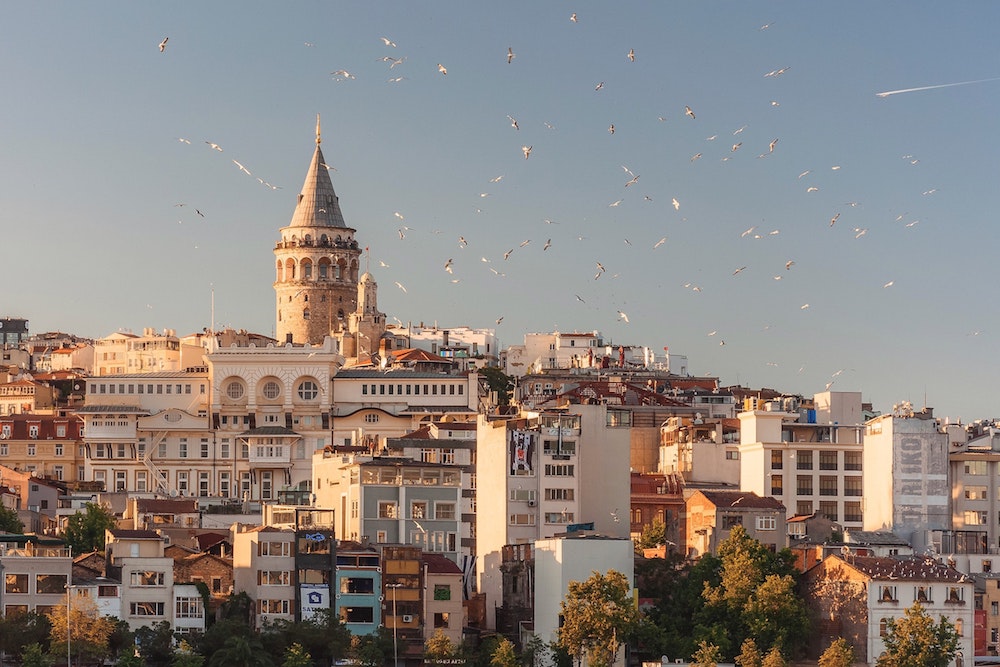 "…you are asleep now in the white washed byzantine room, you are very alone.
One of the ancients is saying, "Don't cry."
"Tomorrow is your birthday. Tomorrow a new name will be given to you.""
– Lale Müldür 
The evening's call to prayer hangs in the dying sunlight, coalescing with the sea salt breeze. Five times a day this wavering adhān crackles out of loudspeakers, guiding the city's Muslims to one of the three thousand mosques in Turkey's former capital. Despite my stony secularity, it's difficult not to feel immediate reverence and calm as the deep, sombre Arabic ripples out from the surrounding minarets. For over three thousand years Istanbul has heard a litany of different hymns, having acted as both the main arm of the Romans to advance Christianity, and later, as the seat of the Ottoman Sunni Islamic Caliphate. Sat strategically between the Black Sea and the Mediterranean, it is a palimpsest of faith, trade and architecture, the "constant beating of the wave of the East against the rock of the West". Formerly known as Byzantium and Constantinople, its antiquity is palpable.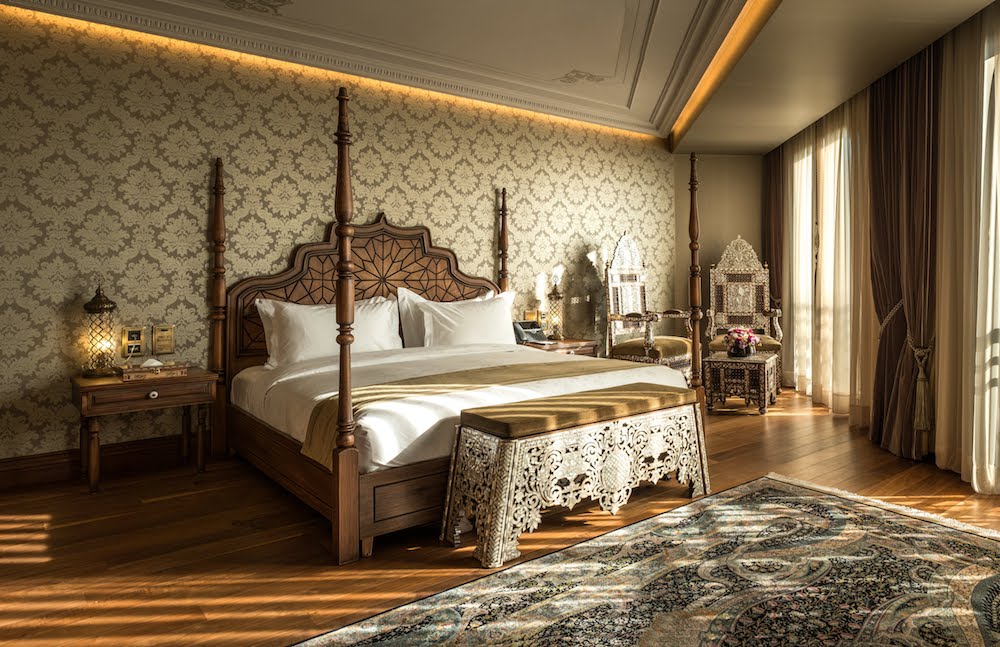 I am here on the invitation of Ajwa Hotel Sultanahmet, a grand building situated in the Old City. Boasting five stars, sixty-one rooms and an authentic mix of Seljuk and Ottoman design, the hotel is named after a type of date that grows in al-Madinah and which some scholars trace back to a palm tree planted by the Prophet Muhammad. Great care is taken in every single finishing detail – thick Turkish coffee is served upon arrival, the ceilings are intricately hand-painted, and silk Tabriz carpets and contemporary Azerbaijani art line the walls. It finely strikes that often elusive balance for luxury hospitality, offering grandeur and comfort with minimal fuss. On a tour of the different rooms I am shown the most opulent – the appropriately named Sultan Suite – where from the seventh floor the Marmara Sea can be spied through arched windows. A nearby archipelago supplies the many marbles that adorn the room and mother of pearl appears to be the rule and not the exception for furniture. Electric teal İznik tiles make the bathroom glow and an intricately carved antique make-up desk is revealed to have secret compartments to hide money, I am told, from overbearing patriarchs.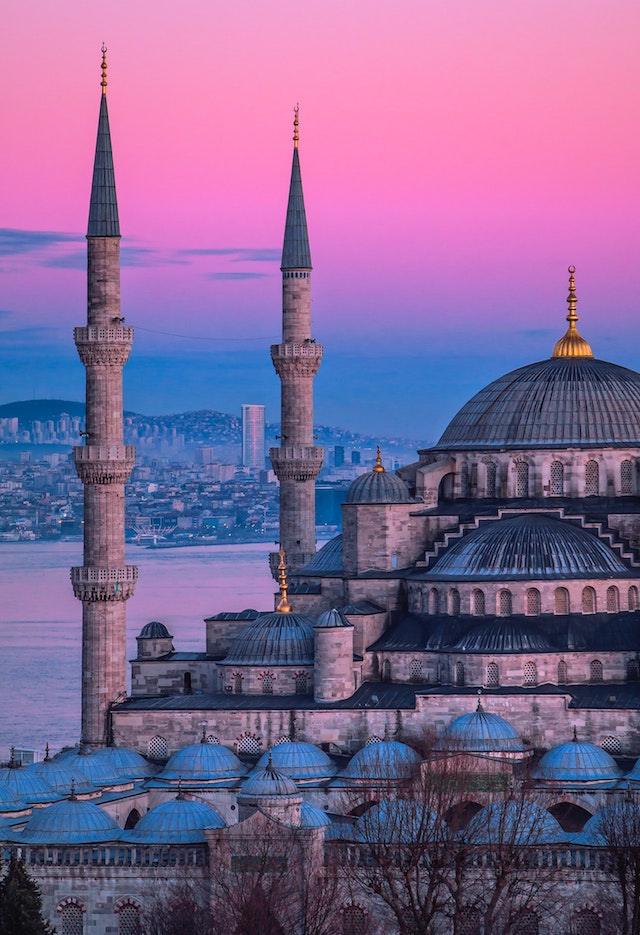 A short, sloped stroll from the hotel lies its newly opened Verni Art Salon, a three-story gallery which displays a huge breadth of Turkic and Azerbaijani art and craft. Originally a shipping warehouse for galleys dating back to 1571, local firm Gülab Architecture have carefully restored and renovated the marine workshop, contrasting exposed brick with glass flooring. 'Verni' is the most widely spread and iconic type of flat weave carpet from Azerbaijan, recognisable for its repeated S or 5 pattern, symbolising both dragons and water. The Salon's lower floor is completely dedicated to mountains of heaped, lustrous silk, tapestry and wool rugs, the latter being the largest collection in the whole of Istanbul. Since the 2nd millennium BC, weaving has been a staple of Azerbaijani craft, and previously, every young girl would learn from her mother or grandmother, the painstakingly executed piece forming a part of her marital dowry. Finished rugs would be laid out in front of the house so that passers-by could make the knots tighter from their repeated steps, weight flattening the labour of love.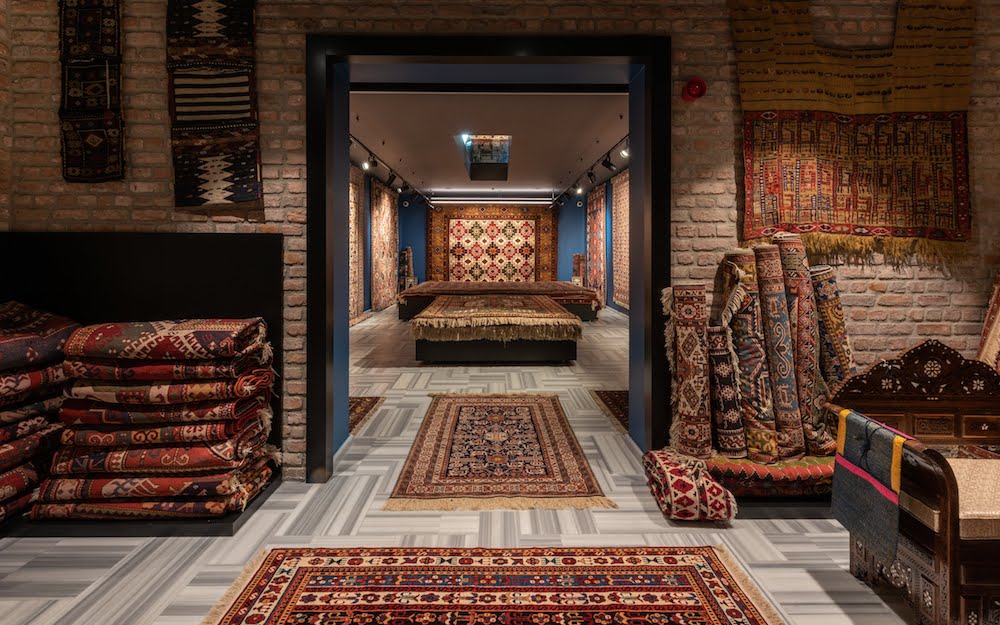 The Salon houses everything from copper samovars, antique Damascene tables, camel blankets dyed with saffron, thrones inlaid with iridescent shells, contemporary abstract and landscape paintings, to work from Nahide Küçük (who gave her name to an entire period of traditional Turkish embroidery) – all purchasable for a pretty price, bar a centuries-old silk-sown symbol of the Ottoman empire, discovered by chance and deemed too valuable to sell. Before I leave, the gallery director hands me a framed marbling painting by her own hand, a rich swirl of blood orange and daffodil yellow that resembles plant cells and frothing waves. 
Part of the allure of the Old City is that much of it can be navigated quickly on foot. With a day to spare I visit the epitome of Byzantine architecture, the Hagia Sophia (microcosm of Istanbul's religious and aesthetic conversion by conquest), the adjoining tombs for sultans (stray cats mewling for strokes next to coffins), the Blue Mosque (Qur'an calligraphy verses scrawled over the interior), Archaeological Museums (crammed with Anatolian, Sumerian and Greek statues and sarcophagi), the Topkapı Palace (former imperial headquarters of the Ottomans, decked with complex courtyards), the Grand Bazaar (clamouring labyrinth market selling everything and anything – I buy a sea sponge and saffron) and devour multiple street-trader-charcoal-charred-corn-on-the-cobs (along with Kunefe, a gout-inducing sweet baked cheese pastry). Back at the hotel, I am lucky enough to enjoy a revitalising hammam, a traditional Turkish bath. After a cycle of sauna and steam rooms, I lie down on a warm block of stone and am scrubbed so hard my skin sings.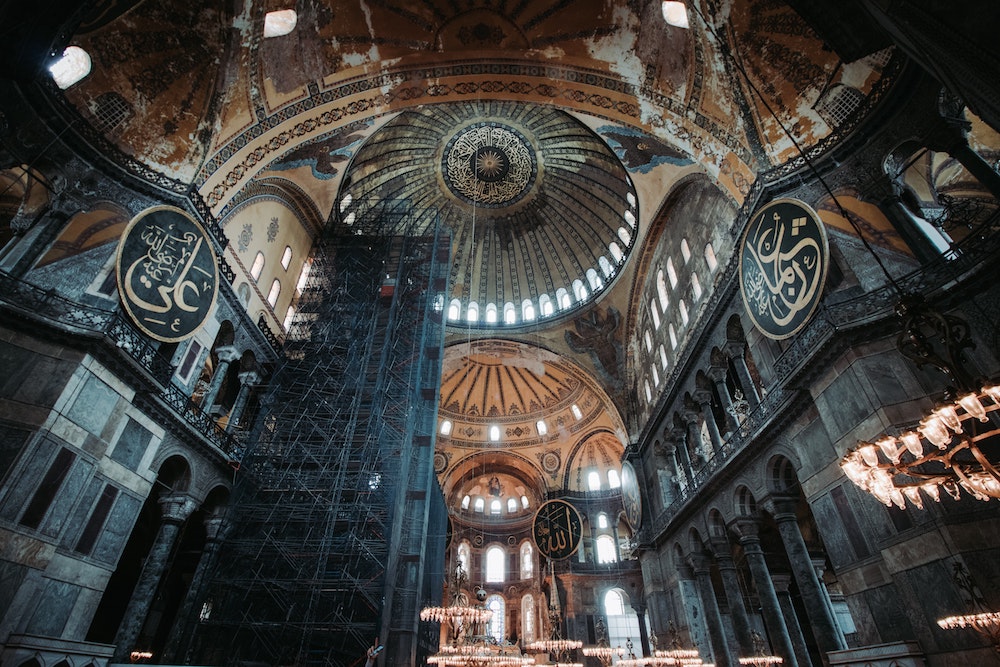 Napoleon Bonaparte declared that "If the earth were a single state, Istanbul would be its capital." Few cities have such interesting and divergent historical eras layered atop one another like tempered steel, that are able to illustrate the sheer time scale of human endeavour through monument and artefact. It is impossible not to view my trip through rose-tinted glasses, holed up as I am at home, like the rest of the world. But when this has passed, I would recommend you pay Ajwa a visit, fill your lungs with purified Bosporus air and patiently watch the fishermen that line the Golden Horn. Eventually, the mu'azzin's murmurings will return like clockwork and signal that life has returned.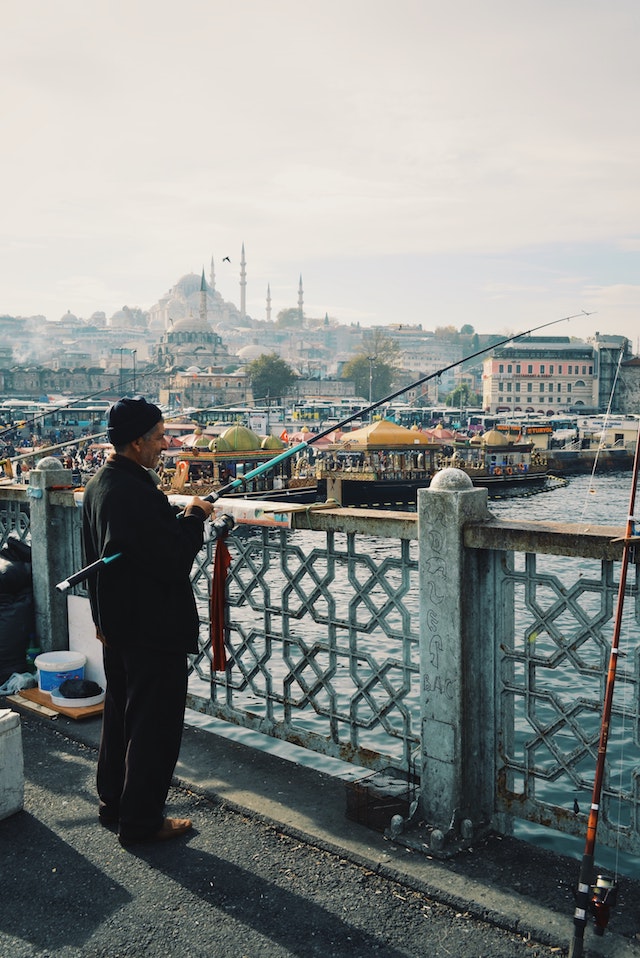 AJWA Hotel Sultanahmet (www.ajwa.com.tr / +90 212 638 22 00) offers rooms from £197/219 EUR per night based on two people sharing a double room on a B&B basis