35 years of Paul Simon's controversial hit album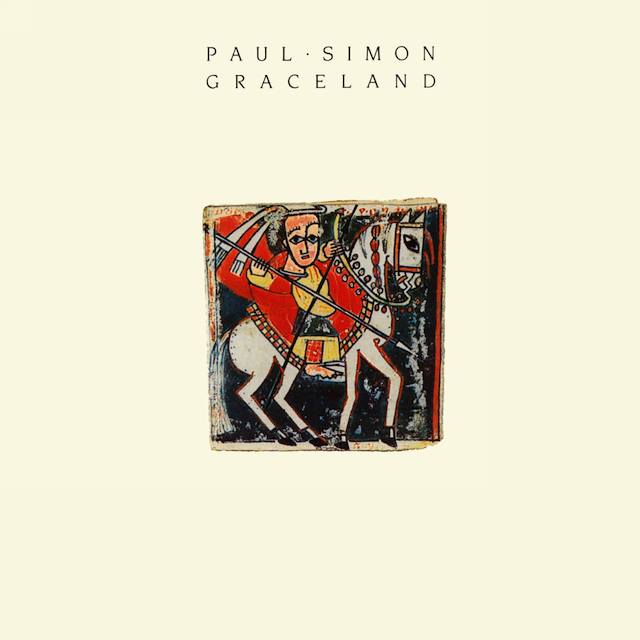 My twin tells a great second hand story about his boss' holiday in late summer 1986. His boss and wife had taken a portable stereo away with them and were playing a brand new album on a beach one afternoon. After a few tracks they were approached by a nearby couple who, having not heard anything like it before, asked if they could sit and join them to hear it properly. Encouraged by this couple's success a few more strangers asked the same. Then a few more. And a few more. Gradually a small crowd found themselves gathered to listen to a tantalisingly new sound.
The sound in question, Paul Simon's Graceland, is 35 years old today, and remains the most successful effort to re-package African music for a western pop audience. Ever synonymous with South Africa, Graceland's history is a messy, vibrant tale featuring hundreds of names, places and claims, yet Simon's career was arguably never better for it. Graceland gifted him success he has always been able rest his hat on during a rough patch, as he found himself in at the time. Going into production he was not only dealing with the collapse of his marriage to Carrie Fisher, but also the failure of his most recent record, so when it was released to acclaim it was not only a shot in the arm for pop music, but also for Simon himself.
Graceland's initial spark lay in a cassette tape of mbaqanga music given to him several years earlier which he was absolutely fascinated by. After a few phone calls to his label (Warner Bros) to find the source, he was put in touch with South African record producer Hilton Rosenthal and the following summer found himself in a studio in South Africa with the very people who played on the tape, riffing on ideas together.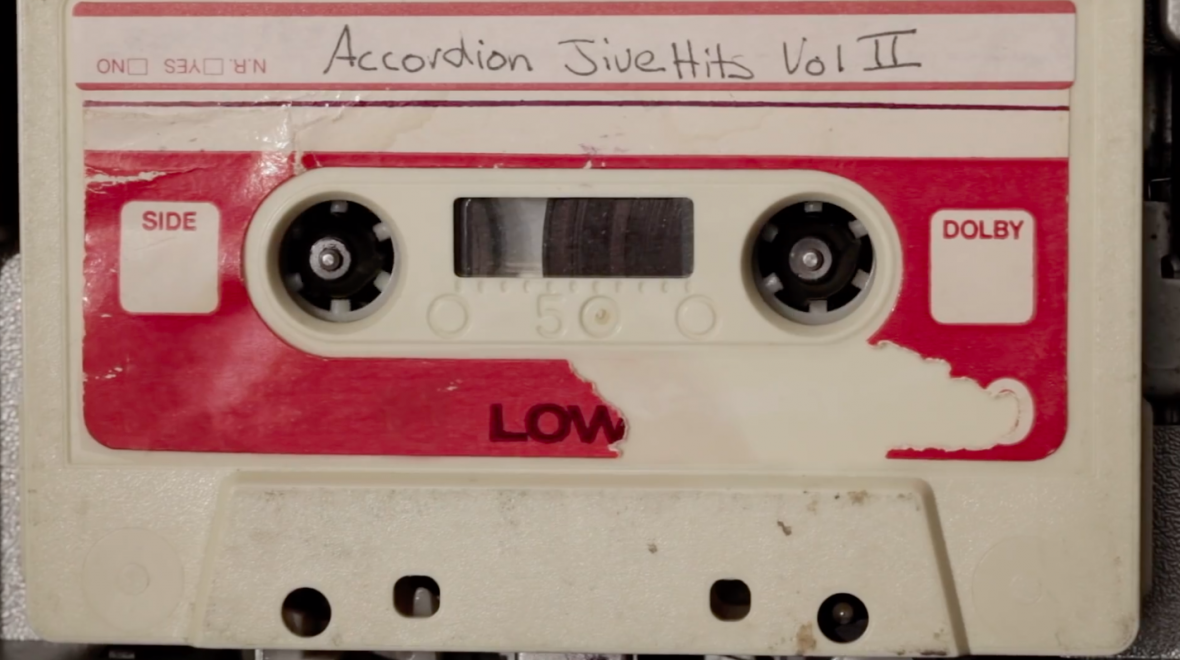 The song that piqued his attention was soon reworked into "Gumboots" and the band who recorded it, the Boyoyo Boys, became part of a long list of African musicians to enter Graceland's roll of honour. But even in order to get here, significant controversies had already arisen. Simon went against apartheid and the UN's cultural boycott to record in South Africa, a move which angered the African National Congress who believed his intentions were misguided. In order to convince the musicians he wanted to work with he offered triple NYC union rates and arranged transport to and from the studio just to avoid public and police harassment, before shifting later sessions closer to home.
The nucleus of the band were Ray Phiri on guitar, Bakithi Kumalo on bass, and Isaac Mtshali on drums, bolstered by various African and later American horn players, as well as a host of female and male vocalists. Yet despite a majority of South African artists on the record and against popular perception, Graceland is not purely South African music. It also ventures into pop, contemporary rock and even Louisianan zydeco, all cleverly tied up with the common instrument of the accordion. With nearly a hundred performers recorded in South Africa, London and the USA, it is remarkable how neatly the songs compliment one another, not just in spirit but also in sound.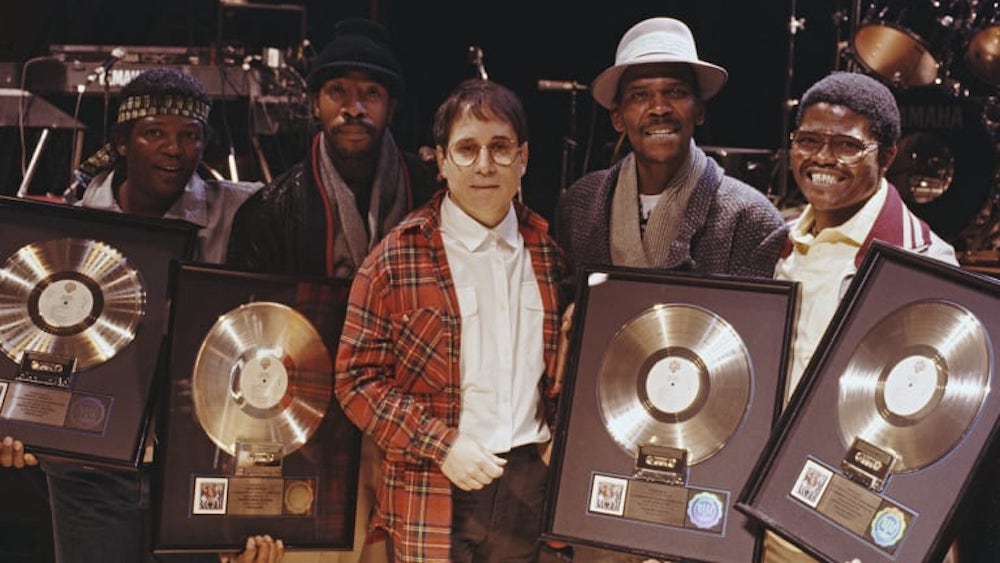 Almost all of Graceland's eleven tracks has an interesting origin story, from potential outright thievery to on the spot genius. Many spawned from jam sessions such as "The Boy In The Bubble" or "I Know What I know" – footage of the recording session for which bears more resemblance to a toddler's birthday party than a multi-million dollar record, which is absolutely wonderful to watch. But several tracks were not quite so joyously conceived. Simon was accused of plagiarism over the questionable origin of the final two tracks. If their story is to be taken as truth, then Simon effectively stole "All Around The World" from American/Mexican band Los Lobos knowing they would struggle to challenge him legally, with a similar claim coming from Rockin' Dopsie for "That Was Your Mother", both cases naturally disputed by Simon.
Lyrically, Simon wanted to avoid politics and keep what was already an incredibly complex and fraught situation as straightforward as possible. After all, he was a folk pop artist and most of the other musicians on the record were too, just of a different origin. The aim was to get the right people in a room together and see what they came up with, not to tell any particular story or promote a cause. The great big, black-and-white elephant in the room could apparently only been seen by those on the outside of Graceland. The resultant lyrics, written in the USA after the music, were free flowing and often absurd, inspired by Simon's personal crisis and his interests in American pop culture at the time.
Commercially Graceland was a huge course correction after the failure of Hearts and Bones in 1983. Simon said at the time of recording that the drop in attention suited him as Warner Bros had become too invasive in his output. Their lack of interest meant he had more freedom to do something interesting and potentially risky. Had Hearts and Bones not sold so poorly, Graceland might never have been allowed to be made. As literal and metaphorical music to Warner Bros' ears, the hit singles released from Graceland include crowd-pleaser classic "You Can Call Me Al" as well as the beautifully cynical "Diamonds On The Soles Of Her Shoes" featuring Ladysmith Black Mambazo, the isicathamiya choir who made their show-stealing debut to the world on SNL and have never looked back.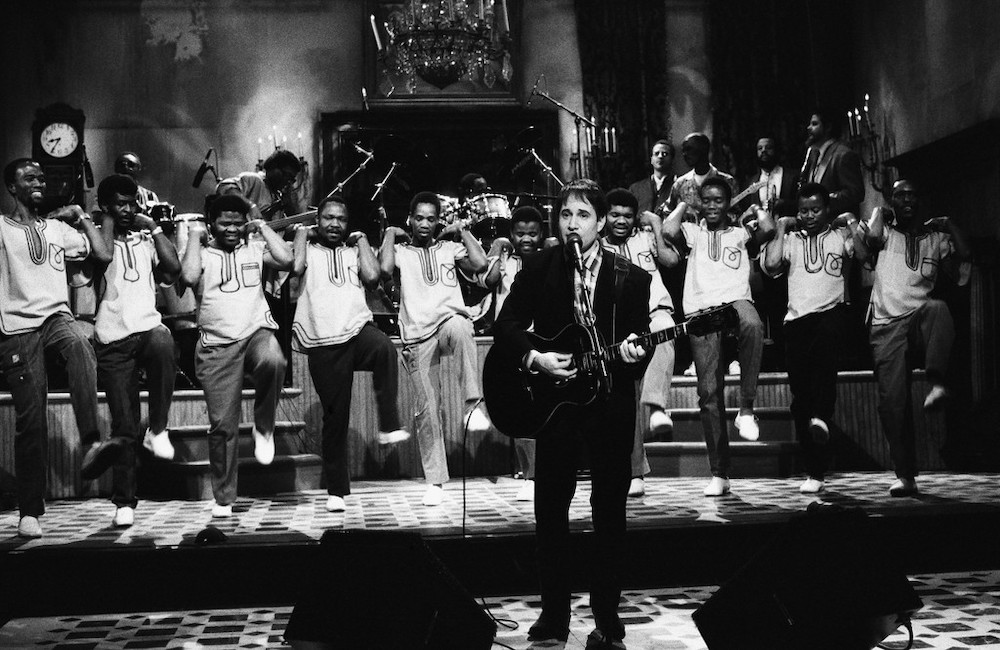 Culturally speaking one of the high points of Graceland's legacy is the 1987 concert in Zimbabwe where they played to tens of thousands of people, closing with a powerful performance of the then-South African national anthem, "N'kosi Sikeleli Afrika". The concert took place in neighbouring Zimbabwe rather than South Africa as many of the touring musicians while South African citizens, were unable to perform there due to their political status. According to singer Miriam Makeba, who joined the band specifically for the tour, Simon was eventually convinced to sing the national anthem with them as an important symbol of racial unity. The concert which was filmed for TV, shows Simon occupying a more modest stage presence for the national anthem, obviously aware of how a rich American singing foreign words that couldn't possibly mean as much to him as the poor and oppressed black voices around him might be received when broadcast around the world.
In 1992, the African National Council invited Simon back to South Africa, a significant gesture and a further easing of their stance on the American, having also wiped his name from their blacklist in 1987. To some he remains a controversial figure for how he went about making Graceland, yet it is interesting that the South African artists he worked with are not among his critics. Guitarist Ray Phiri said "We used Paul as much as Paul used us. There was no abuse. He came at the right time and he was what we needed to bring our music into the mainstream". Similarly, South African flugel horn player Hugh Masekela (who also joined for the 1987 tour), supported what he saw as Simon merely promoting African music to the world. Simon may have taken advantage of various American musicians in making Graceland, but it would appear that by and large, the African people he recorded with believed in and continue to believe in its message and methods.
Western dissenting opinion is also gradually softening too. In 2011 The New York Times' music editor Jon Pareles, who was originally critical of Graceland, said "At the time it seemed kind of like a tourist picture. Like here's me in front of the Taj Mahal in my t-shirt waving. It bothered me – at this point it doesn't. I think he was right. He was ahead of me." Just after its 25th anniversary, Andrew Mueller (The Guardian, Uncut) put it simply but provocatively when saying "Apartheid was of course a monstrosity, but it would be absurd to suggest that Simon's introduction of South Africa's music to the world prolonged it and quite plausible to suggest that it did some small amount to hasten its undoing".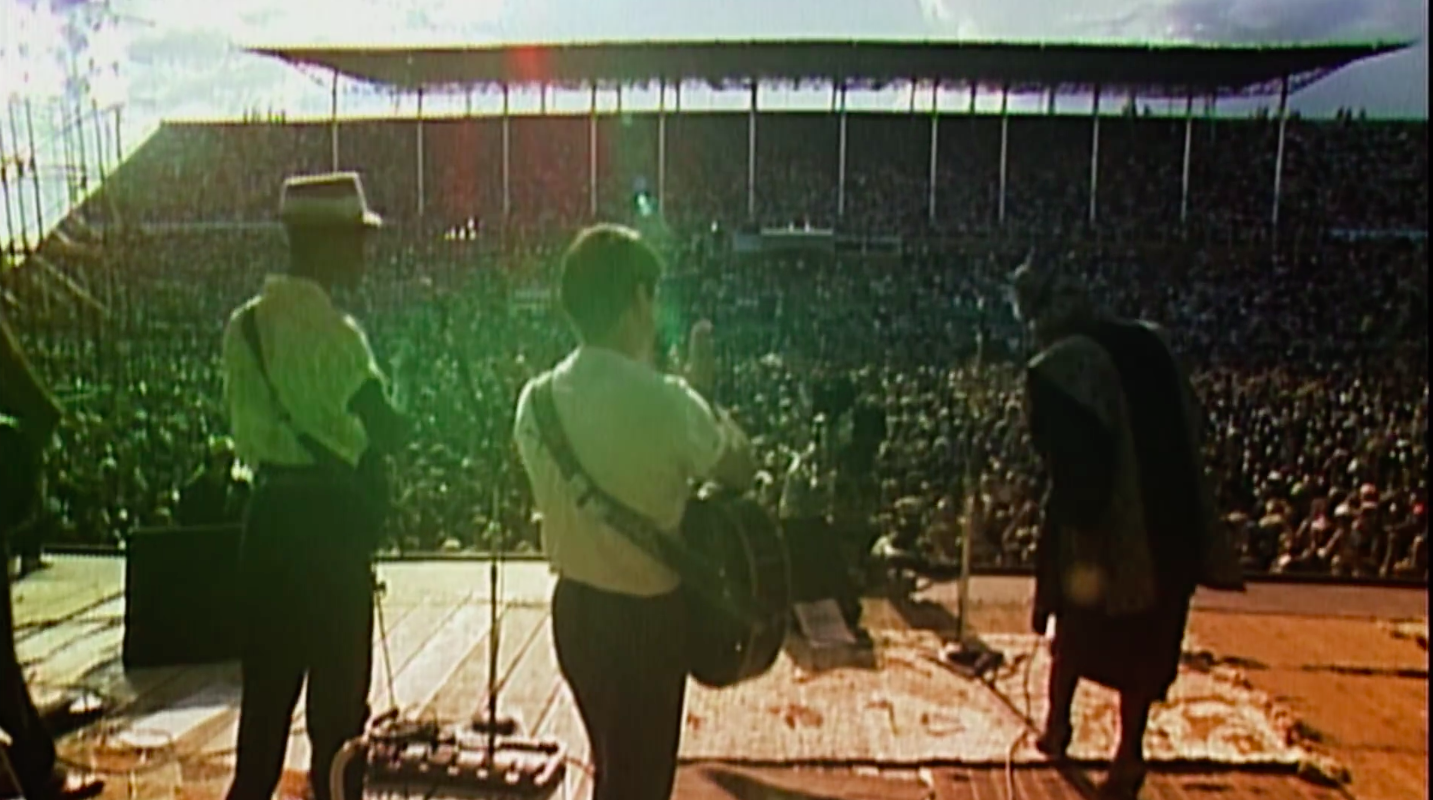 Joe Berlinger's 2012 documentary, "Under African Skies" focuses on the politics of Graceland and sees Simon and Dali Tambo (founder of "Artists United Against Apartheid" & son of the ANC's Oliver Tambo) come together to discuss it within the context of apartheid. Their conversation forms the heart of the documentary as the AUAA were understandably furious at Simon's undermining of their boycott. Surprisingly, the film culminates in a rather sweet scene where the two reconcile their differences of opinion – both presenting their case for what they thought was right at the time before holding hands, forgiving, and embracing each other – satisfied with what has been achieved in the time since. If Dali Tambo can forgive Simon for not reading the room before embarking on Graceland, then I think almost anyone probably can.
Graceland already made headlines earlier this year when Simon sold his entire back catalogue to Sony for $250m in April, joining the likes of Bob Dylan, Neil Young and Stevie Nicks who, in selling their works for a one off payment have ensured even their great great grandchildren need never work a day in their lives. Forbes reported the lump sum as more than 30 times his usual annual revenue, and a disproportionate chunk of that will always be thanks to Graceland, apparently worth shelling out the GDP of a small country for. The African artists to whom the album is also credited will have to settle for a trickle down share of this financially, but the glory of Graceland's sound has always really been theirs to revel in every anniversary, each new generation discovering its musical wonders, not Paul Simon's.