Photographer Giles Duley – who himself was photographed minutes after he lost both legs and his left arm in 2011 as a result of stepping on an explosive device – asks how photography can be justified when documenting the horrific injuries of war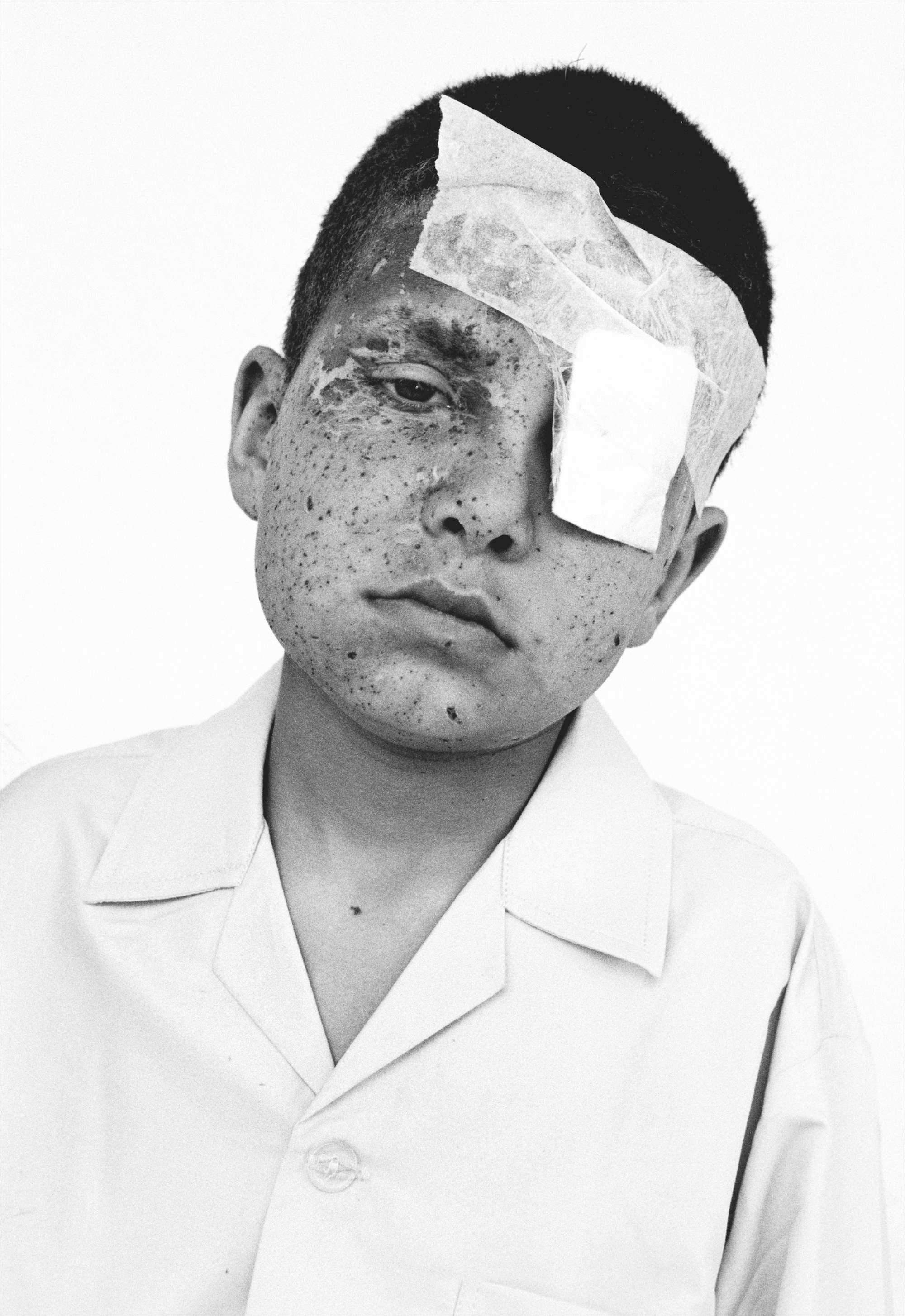 I've covered few stories that have affected me as much as documenting injured civilians in Mosul. The time I spent there, earlier this year, left me questioning the validity of my work and bereft of hope. For a month after returning home I hid from the world. When faced with such darkness and violence, what value can a photograph have? Does it become voyeuristic to capture and share those moments? Against such horror a camera seems impotent, its use almost perverse…
I believe photography comes with great responsibility and as soon as I lift my camera to record somebody's story, I have to ask myself: Why am I doing this? Nothing in photography goes more against human nature than the process of pointing your camera at somebody injured, afraid or in real peril. So, why do it? Does it, can it, make a difference?
In February I was based in a hospital run by EMERGENCY in Erbil. Every day they were receiving dozens of badly injured civilians from the fighting for Mosul. Even after over a decade of photographing the effects of conflict, the scenes I witnessed there were amongst the worst I'd ever seen. Babies with amputated limbs, a young child paralysed by a sniper's bullet, whole families lost. It was beyond words.
In the past, I have referred to how I try and find a positive in such situations, a moment of humour, or to show the love between loved ones, families. But what I witnessed from Mosul left me beyond that: there are times when you can find no such image, no positive. I think back to Raghad, a man I met in the hospital: For four days, I watch him sit silently by his injured son's bed. He nods when I walk by, nothing more. Then one day he comes over and grabs my arm.
"It was not my fault," he pleads through dead eyes, a hollow expression I have rarely seen. "I did what I thought was right."
He tells me his story: His family sheltered beneath a table in their home as bombs landed around them. The house opposite was hit, then the house next door, and at that moment his nerve gave; he told his family that they must run. As they left the front door, a third bomb dropped. Raghad's wife, three daughters and two sons were all killed instantly. A son, Abdulah, survived, left blind in one eye.
There is nothing you can say to such a story. You cannot say 'things will get better', because they never will. There is no hope, no positive angle. This is the real face of war and its sinking, sucking horror.
I photograph his son against a white wall, a patch still on his left eye. Skin pitted by shrapnel, his expression as hollow as his father's.
I could only see the darkness and terror of what was happening. I was shooting angry, disregarding my normal practice of not showing the blood and gore. I wanted the world to see what was happening and reel away as I had.
As the days passed, I knew this was wrong. It should not be about me, but about those I was photographing, and to do their stories justice I had to work in a balanced way. I don't like the phrase 'to give people a voice', they have voices already – my job is to make sure those voices are heard.
But there's still that question: Why do it? What difference will a photograph make anyway? Only recently I'd heard my inspiration, the war photographer Don McCullin, say there was no point to his decades of work because wars still go on. So, if my photograph makes no difference, why point my camera at a child who's just been injured? It's an intrusive act.
On the last day, I sit with Dawood Salim, a 12-year-old boy who has lost both of his legs and most of his right hand. For the past week, I've been visiting him and his mother: He always smiles and jokes. For the first time, I feel ready to take his photograph.
I ask his mother, "Do you mind if I photograph your son?"
She looks at me with a defiant yet resigned stare: "When a child is injured like this, the whole world should see."
Does this answer my doubts? Does that make it all ok? Of course not. But it reminds me of my simplest role: to act as witness, to tell their story. What Dawood's mother has said has not given me permission, but has challenged me to do what she has asked. There is no point in taking a photograph if I do not then do all I can to make sure the whole world sees it.
That is where my duty lies.
This is an excerpt from issue 21 of Port, out now. To buy or subscribe click here.
Duley's exhibition, I Can Only Tell You What My Eyes See was shown from Wednesday 4th through Sunday 15th October, The Old Truman Brewery, 89 Brick Lane, London, E1 6QL.
In this article, he reflects on the exhibition and presents a video collaboration of the event directed by Phoebe Arnstein.
Conflict photographer Giles Duley reflects on his recent exhibition, 'I Can Only Tell You What My Eyes See', a meditation on the refugee crisis in Europe and the Middle East 
In October 2015, the photographer Giles Duley was commissioned by the UN High Commissioner for Refugees to document the developing crisis in Europe and the Middle East. A gruelling, seven-month long project, Duley would visit 14 countries – from the chaos of the refugee camps of Iraq and Jordan, to the terror of crossing the Mediterranean and the reality of life for refugees in Europe – forming a remarkable record of one of the biggest humanitarian crises of our time.
Held at the Old Truman Brewery in east London from 4th to 15th October 2017, 'I Can Only Tell You What My Eyes See' brought together over 100 images from the project for an innovative multimedia exhibition. In a collaboration with the Legacy of War Collective, a loose body of artists who have been affected by conflict, over ten days Duley's work was joined by artists, musicians and writers, and was host to a supper gathering each evening.
For Duley – who lost both legs and his left arm when he stepped on an improvised explosive device in Afghanistan in 2011 – the exhibition was an attempt to move away from the traditional constraints of a photographic show, and to celebrate life, culture and the human spirit in the midst of war and abject suffering. Here, in a film directed by Phoebe Arnstein, Duley and the exhibition's participants reflect on ten days of food, music, talks and collaborative art.
Photography Giles Duley
Soundscape Rob Del Naja
Artist Semaan Khawam
Musicians Alaa Arsheed, Lisa Hannigan
Volunteer Susana Repaneli
Paintings Young Syrian Children
Director Phoebe Arnstein
Executive Producer Dan Keefe
Producer Michelle Hagen
Camera Operators Robbie Chapman, Tom Sweetland
Editor Theo Gibara
Sound Recordists Duran Darkins, Edwin Weiss, Robert Newman
Colourist Oisín O'Driscoll
Sound Engineer Jeff Smith
Titles Chris Egglestone
Creative Direction Black Sheep Studios
The latest issue of Port is out now, featuring our interview with the inimitable Steve Buscemi, a focus on the Royal Gold medal winning architect Neave Brown, and much more…
"He kicks ass, man. His range is incredible", so remarked Jeff Bridges to Port recently. And it's true: Steve Buscemi does kick ass. But he also knows how to walk the line between multiple different guises. He's an industry grandee, with cult status; an arthouse movie darling, and a blockbuster powerhouse. When Port met one of the most nuanced actors of his generation in a quiet bar in Brooklyn, we received a masterclass in maintaining a successful yet steady life.
Hollywood action hero, TV mobster and art-house loser Steve Buscemi sits down with award-winning author Charles Bock to discuss playing Nikita Khrushchev in the upcoming The Death of Stalin, his addiction to watching classic movies on TCM, the vanity of the movie business, and his newfound passion for yoga.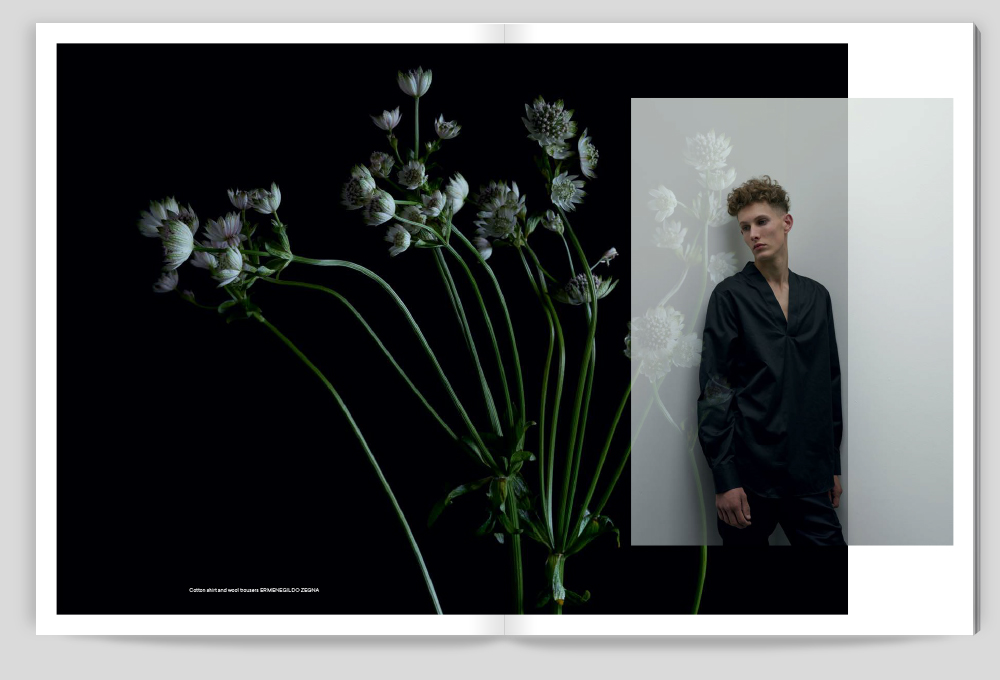 Over in the Style section, our Miami Noir editorial – styled by Dan May and shot by Greg Lotus – features a sharp selection of menswear from Emporio Armani, while a series styled by Will Johns features a range of Hermès accessories elegantly interspersed with scenes from a Sussex village. Elsewhere, we offer our take on the hottest men's outerwear of the season, and mingle casual menswear with dramatic botanical images.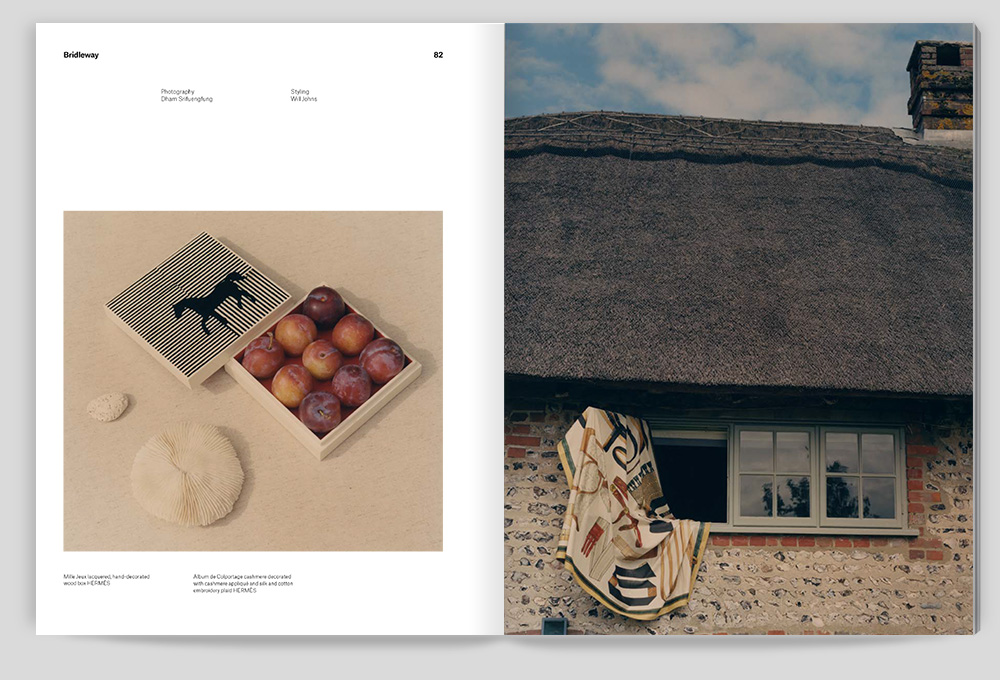 In the features section, sailor Alex Thomson reflects on his experience of the Vendée Globe, a grueling, round-the-world solo yacht race, and the most demanding of its kind on the planet. Will Wiles reflects on the career of one of the last surviving proponents of brutalist architecture, Neave Brown, who was recently awarded the highly coveted Royal Gold Medal; and photographer Elliott Verdier travels to the remote central Asian republic of Kyrgyzstan to capture an ex-Soviet state struggling to find a national identity in a globalised world.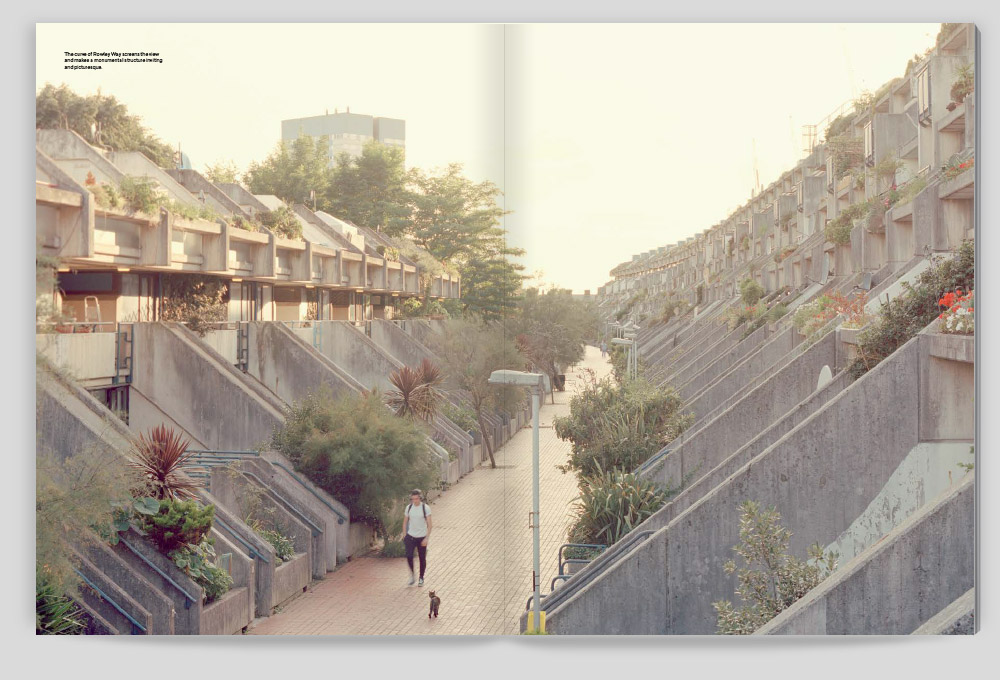 Acclaimed novelist and playwright Hanif Kureishi explores the connection between drugs and countercultural movements, while Alain de Botton muses on that million dollar-question: what is the relationship between capital and contentment, and what can banks tell us about the psychology of money? Conflict photographer Giles Duley unravels the ethics of photography in documenting a violent world, while Steven Johnson considers the ramifications of communication with life beyond Earth.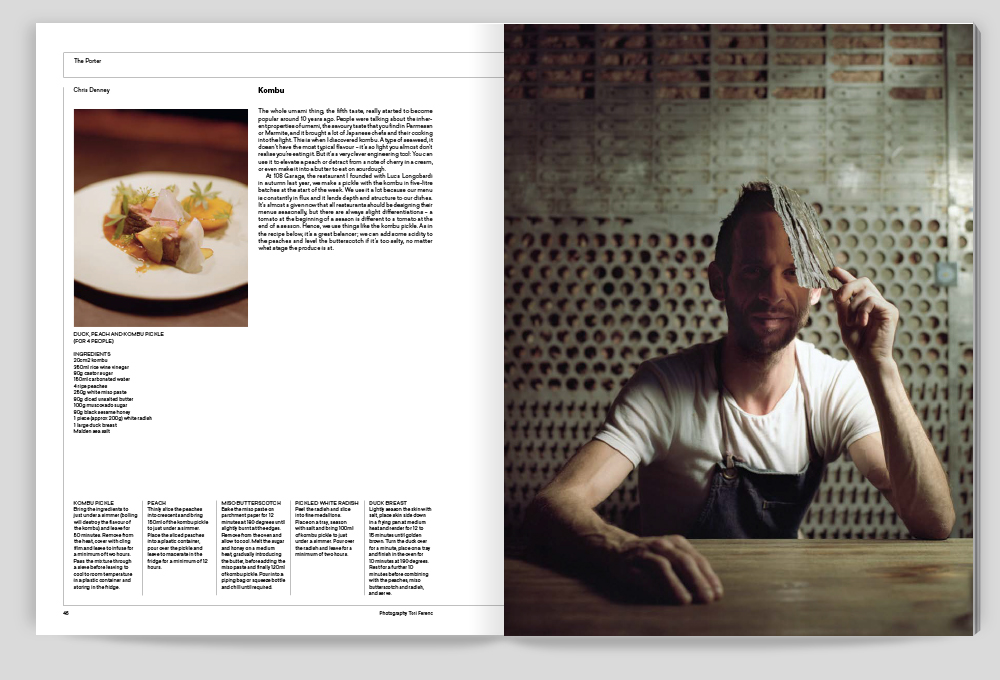 Highlights from the Porter include 108 Garage chef Chris Denney's celebration of the versatile Japanese seaweed kombu; a focus on the life and work of Soviet Constructivist Vavara Stepanova; and a conversation between Mozambican author Mia Couto and his protégé, Brazilian author and translator Julián Fuks.
To buy a single issue or to subscribe, click here
Acclaimed war photographer Giles Duley introduces his new exhibition, which runs at east London's Old Truman Brewery until 16th October, with events each evening from 6.30pm to 9.30pm – visit icanonlytellyouwhatmyeyessee.com for the full programme.