Fiercely thoughtful, George MacKay is interested in cinema that deals with difficult questions – the unfamiliar his preferred comfort zone. In between shooting, the magnetic issue 29 cover star reflects on artistic enquiry, adjusting to 'real life' after filming, and acting as an animal instinct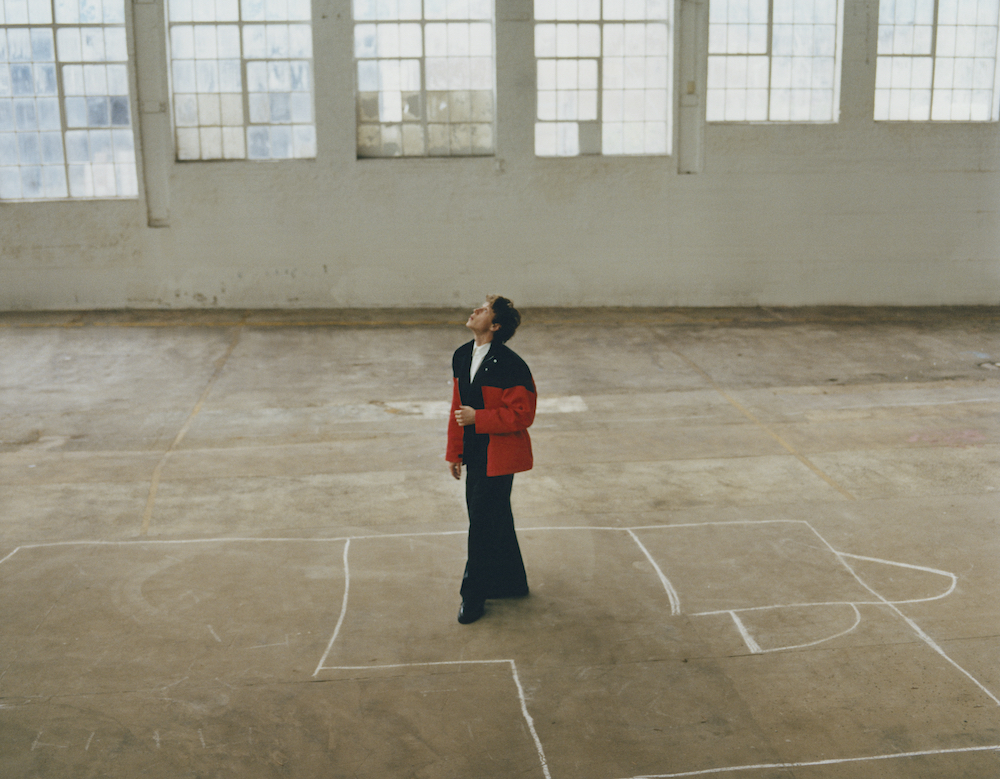 A World War One soldier races across enemy lines with seconds to spare; a cross-dressing bushranger takes ferocious final revenge on the police; a grieving man hides bodies, or multiple selves, in the attic. By now, the thread of actor George MacKay's on-screen portrayals suggests a range of scenarios so tense, and so taut, that to see him on the other end of our call looking relatively at ease feels like something of a relief. If, like me, you've watched his recent work with interest, you'll be hard pressed to remember the last time that face – which has something of the chiselled, stony appeal of Cillian Murphy, or Ezra Miller – smiled.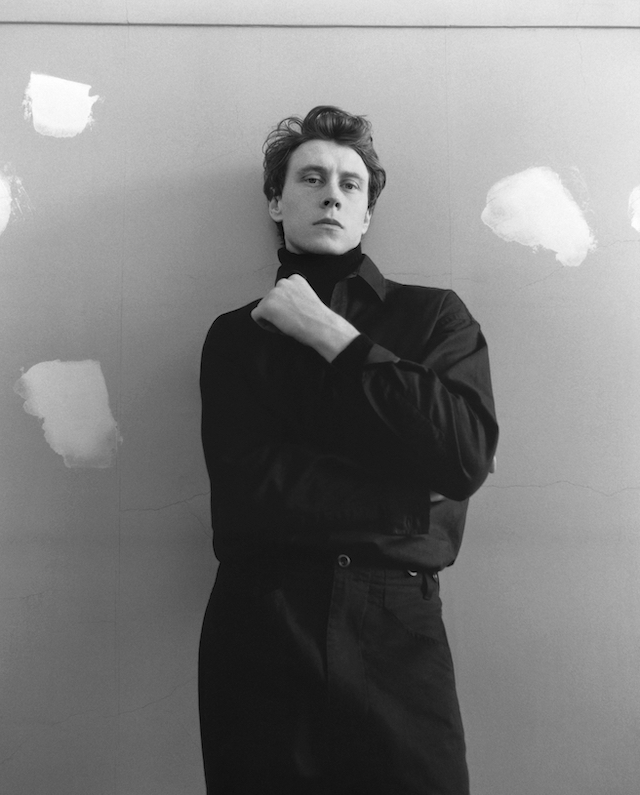 "I feel like a bit of a hermit at the moment," he says, which feels like a familiar lockdown statement, though he's speaking from his home in north London in a period of nationwide rule relaxation, "because I'm in my city, but I'm not going out much in between." Right now he's filming closer to his front door than he probably ever has, shooting London-set neo-noir I Came By locally enough that he can actually sleep in his own bed. In fact, MacKay has been acting steadily since the age of 10, playing a curly-haired Lost Boy in the 2003 Peter Pan (the one with everybody's early-'00s pubescent crush, Jeremy Sumpter), and later launching into cinematic consciousness proper with Brit-com favourite, Pride. Many will know the actor best from Sam Mendes' Oscar-winning 1917 – a film packed with tumultuous action, nonetheless centred by MacKay's quiet, sensitive performance as a soldier on a journey both existentially and physically perilous. Though, deceptively, that film – which saw him do the rounds of the last pre-Covid red-carpet awards circuit – is by far the farthest, and the deepest, he has thrown himself into mainstream waters to date.
Presented with an actor whose very grin feels like an impossibility, it makes sense to hear from MacKay that he is interested in cinema that isn't afraid to ask difficult questions: He wants to explore, it seems to me, what happens when human nature is brought to its wildest edges. There might be none wilder than Wolf, the forthcoming Nathalie Biancheri feature, at least in part because the film's humans don't believe themselves to be human at all.
"It's the attempt to go: okay, well, what is 'animal'? But then also, what is not a human interpretation of an animal?," MacKay says of taking on the part. "You can never know that, other than to kind of think, as a human, when do I feel most animal?" He pauses: "That is to say, when am I not in my head?"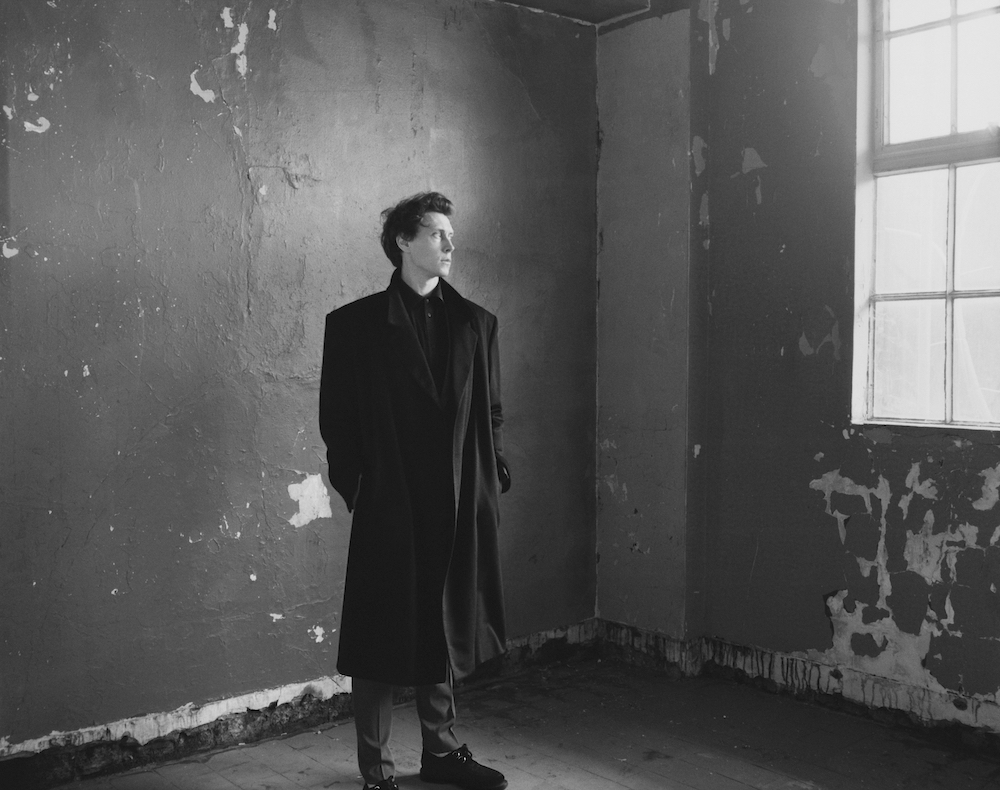 In Wolf, MacKay plays Jacob, a young man who, believing himself to be a wolf, is sent to a species dysmorphia clinic to "recover", accompanied by a menagerie of other patients – teenagers who feel, mentally, they are pandas, horses, and parrots, to name a few – and observed by some particularly sadistic staff members. Coming into the project, he was thrilled at the prospect of working with relative newcomer Biancheri ("I was really blown away by Nocturnal, it feels like she's a real voice"), but also with Terry Notary, the movement artist whose performance in The Square – as an ape impersonator who torments a group of art-world billionaires at a fundraiser – established him as someone able to access the primal nature in all of us. "Finding the wolf ", as MacKay puts it, began with a series of workshops in Dublin – just an actor, his movement coach and his director. "So much of what Terry does is to try to be without thought," he enthuses. "The zone of the wolf is really meditative, where you are completely unselfconscious. The human interpretation of confidence is very strong and forward, but this is one where there's no consideration of how people see you. And you're not meting yourself out in the tiny ways that we do all the time, because we're constantly making changes for each other… offering things up, or hiding things. There are so many shields that we put up. This is more like an animal in a zoo, or even your pet at home: how sometimes when they look at you, they look right into your middle. I hope we achieved that."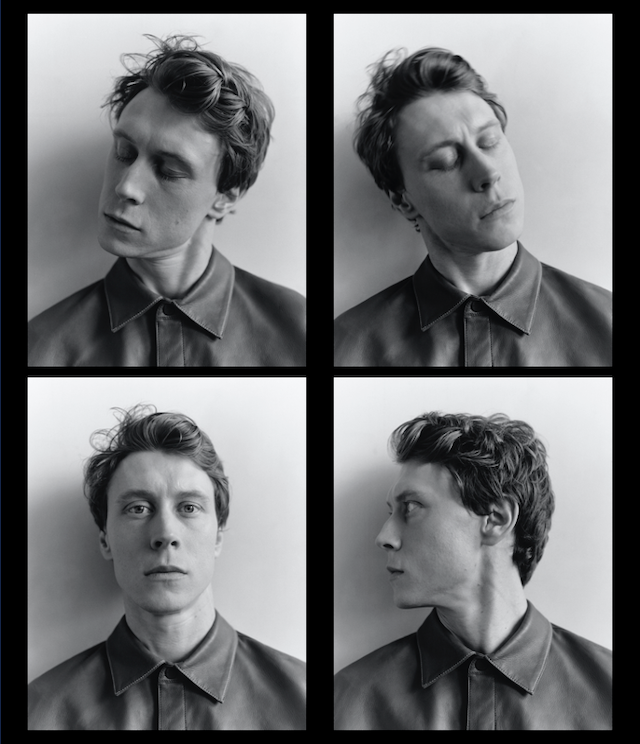 To get to a point where such immersion was instinctive rather than acted out, Notary brought some odd techniques to the table. "He does this thing…" MacKay describes, getting out of his own chair. "We did an hour of getting up and down like this," he bobs energetically by way of demonstration, "looking at the same spot; the idea is to just think upwards, and think with an intention. Suddenly, your whole body becomes light. You do feel like you are floating. And he'd go, 'There you go – there! That's the shit!'" (The sudden impression of Notary's American yowl is a blunt reminder of just how British MacKay is.) He went on to a three-week rehearsal period with his co-star and on-screen romantic interest, Lily-Rose Depp – playing a character called Wildcat, and barely recognisable though still luminescent as an average British teenager who moves like a tiger – before the entire cast came together in Ireland. "She was so enthusiastic and giving," he says of Depp, though it's hard to imagine him saying a bad word about anyone. "It was a real, real pleasure to work together."
At first, MacKay's Jacob vibrates with palpable discomfort in the company of the centre's staff and even the other residents. (Particularly funny are the repeated efforts of a sycophantic terrier, played by Fionn O'Shea, to befriend Jacob on the basis of their close genealogical relationship.) Gradually, however, the wolf is unleashed. Unlike the benefits of CGI, or costume, that other genre movies about (were) wolves tend to allow their actors – as with Jack Nicholson in his movie of the same name – MacKay is completely on his own. Somehow going beyond the physical extremes he's already reached in film, MacKay's body, in Wolf, is a marvel: He moves, in wolf-mode, like a man possessed, his haunches raised and sinewy in the moonlight, his reactions all sensation. But beyond his physical training, it's a performance more truly grounded in the idea of profound discomfort inside one's own body, not a person whose body can transform into something else. "He is hurting as a human, but he sort of unequivocally is a human; but for me, it was also important that he was a wolf. That was vital; I liked the impossibility of that."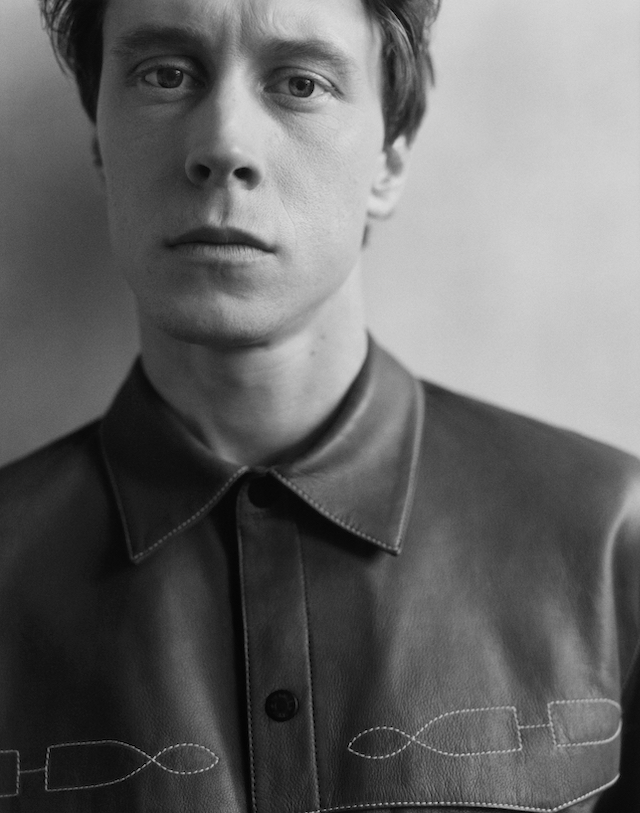 Steering clear of all the stereotypes, in atmosphere Wolf can feel mythic; a document of early references of Biancheri's evokes the surrealistic milieus of Ali Abbasi's Border, Yorgos Lanthimos's Dogtooth, and Xavier Dolan's Laurence Anyways. Out of this mix stands MacKay's own boy who cried wolf, who – like all legends with the potential to stand the test of time – possesses his own contemporary relevance: In the watching, current debate around gender identity and transgender rights feel like an undeniable parallel. The actor agrees, but stops short of citing any direct inspiration. "It's such a personal thing for anyone to go through, to really question their body and their identity," he says. "Where does physicality begin? Where does emotionality begin? What constitutes being who you are? I find that question constantly fascinating. That question as to what is right for someone personally, versus what is right for other people, is a quandary that speaks for so many things."
Approaching his scripts with something of a research mentality, it feels like no accident that MacKay's projects have often drawn on historical events: The True History of the Kelly Gang was based on the legend built around the Australian man and 1917 on the wartime experiences of Sam Mendes' own grandfather. The unfamiliar is the actor's comfort zone. A lack of prior knowledge is something he freely admits when it comes to another forthcoming project, Munich – a Netflix original set during the brokering of the cessation agreement between Neville Chamberlain and Hitler's Germany, in September 1938: something that, as we now know, would be historically deemed a failure of diplomacy. MacKay plays a British government worker on the trip, re-encountering an old university friend who has since began to work for the other side. Entranced by the "brilliant script" by Ben Power, MacKay also found the role felt somehow prophetic to life right now.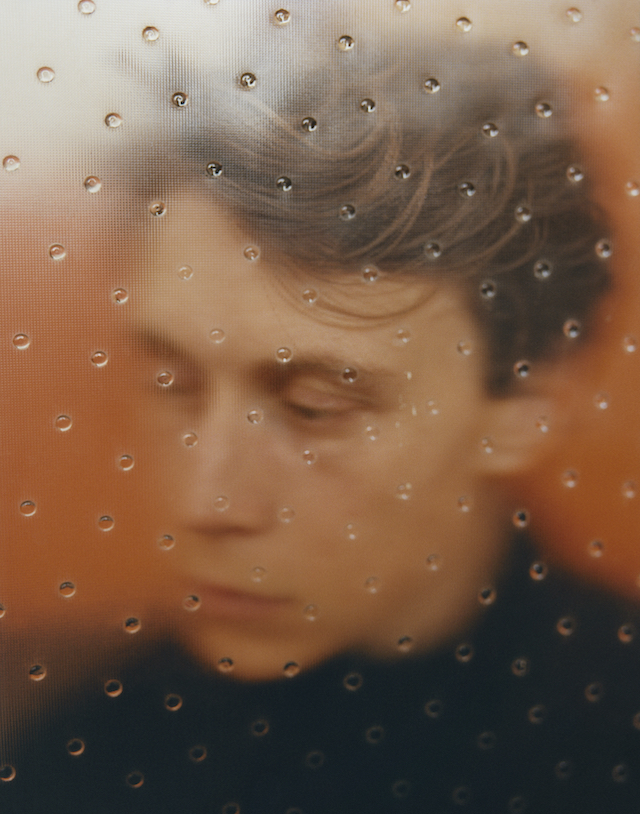 "I read the script during the massive social changes over the course of last summer. The two characters, to me at least, represent action and legislation – and what this story deals with is the peaks and troughs of making change by yourself and taking action versus changing it via policy; the peaks and troughs of putting it down in writing, but it taking longer. It's about young people discussing politics, national identity, and how to make change – it's not dusty like it could be."
Also upcoming is the BBC's true cyber-crime conspiracy thriller, The Trick. MacKay plays a PR hired to manage the 2009 media storm known as "Climategate" that ensued when climate scientist Phil Jones' findings were hacked, undermining his research into the threat of global heating. The drama puts viewers straight into the action with, in 2021, the sad benefit of hindsight, knowing the danger we currently face. Still, I have to ask how it was playing a trendy PR. "It was cool. It kind of felt like quite an adult role, like I had a grown-up job. I was wearing boots, and jeans, and a blazer."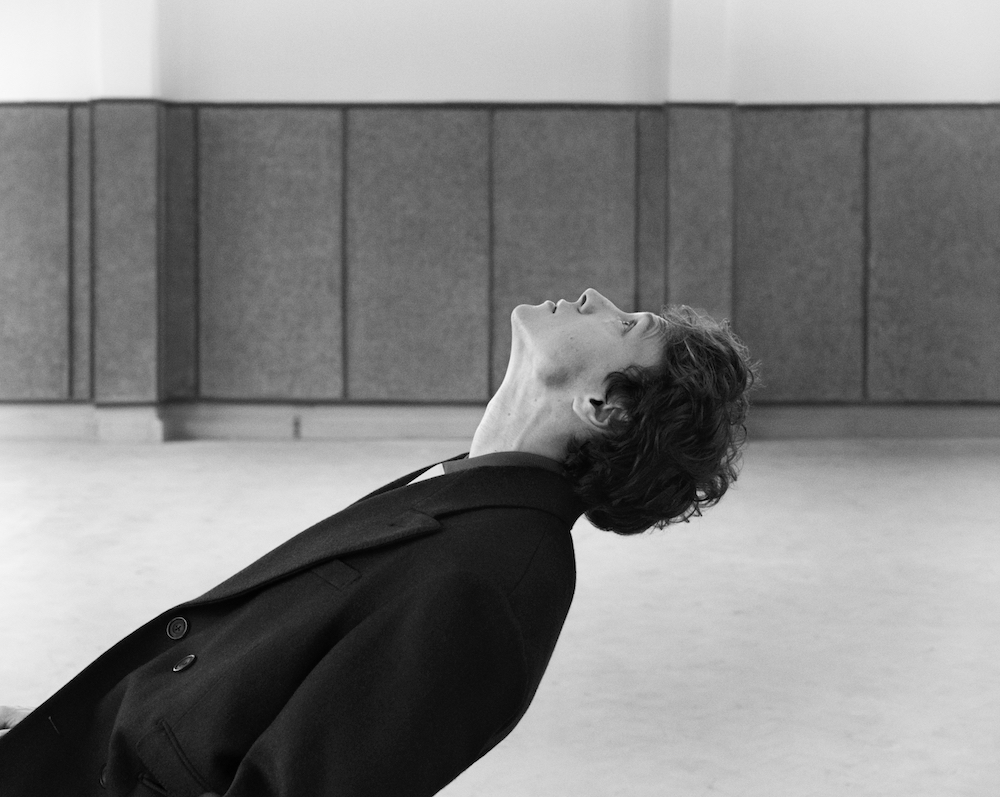 A millennial with a public relations career aside, on the whole MacKay stands apart from many other young actors of his generation for his deliberately twisted tastes, thoughtfully building a repertoire that, without alienating audiences (or his teen fan base, going strong on Instagram despite him having no social media of his own), has avoided landing him squarely in the pretty-boy rom-com camp. I'm curious how central risk-taking is to the pleasure he finds in acting, or if this path has been laid out for him by a few choice roles earlier in his career. For MacKay, if he didn't find some curiosity about human behaviour at the centre of a role, he couldn't enjoy it. "Anything that questions is what I find fascinating. I find that to be healthy."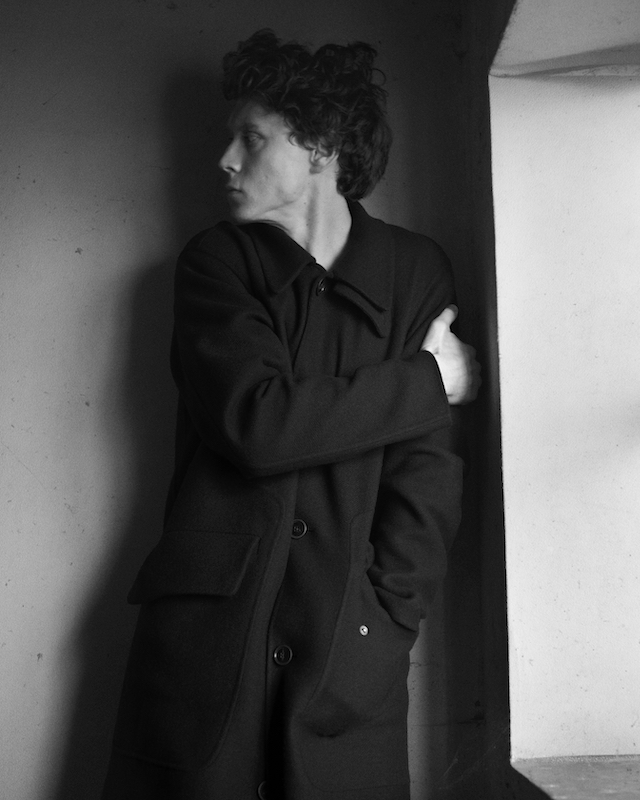 "I've noticed that as you get older, you have more of an idea that this is not just for the sake of questioning, as well," he muses. "But it becomes genuine. When things become set in their ways, without a level of thought, that can be dangerous – either in yourself, or in work, or in social structures. Maybe that's also [to do with] growing up in this time. I'm sure every generation in history feels this, but it does feel a particularly pertinent thing, now, to question how we've got to where we are, why, and what we do next."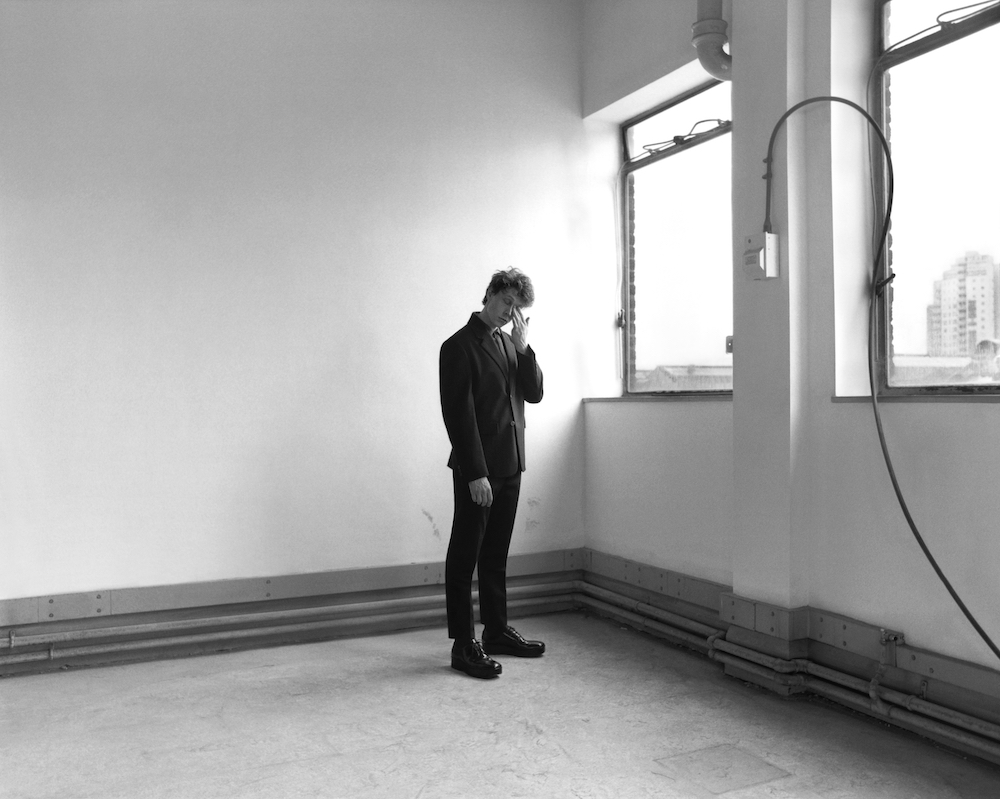 Still, MacKay admits his all-in approach – positioning him, as it does, at some kind of ragged edge of normal life – can leave him confused when he emerges out of the other end of intensive projects. Thinking of method actors of time gone by, I wonder how an actor so dedicated in what he takes on recalibrates. "It's like, three months of having all these sort of genuine, truthful, profound moments," he describes of the transition, "but you do it in a fictional setting for a fictional thing. Then when you jump into real life, you try to fast track. But where's the line between what's true and what's not? Even on a night out, you might say, 'I'm having a good time.' But that's sort of hypothetical too, because you might want to be indoors." One reason Munich felt like a turning point, he says, was a certain degree of being kept on his toes, due to the filming's fast-paced nature. "I'm trying to balance life a bit more. I'm aware that I can't disappear for five months and be responsible for my home life in the same way." He dissembles when it comes to details of that home life (fair enough), although he does mention cooking a mean classic Sunday roast and apple crumble. As private as MacKay is, he strikes me as someone who would naturally worry about getting the balance right, more than someone who actually isn't getting the balance right. After the actor apologises for not sharing more on his personal life, I am reminded of how MacKay talked about Jacob, his lost wolf-boy, earlier in our conversation. "He can only be himself," he considers. "It might be at the cost of other people who want to get close to him – but he will not compromise on who he is."
Photography Jeff Boudreau 
Styling Mitchell Belk 
Grooming Liz Taw at the Wall Group
Production The Production Factory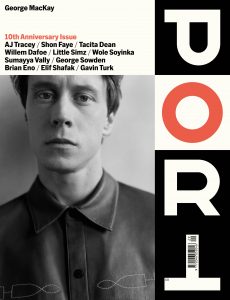 This article is taken from Port issue 29. To continue reading, buy the issue or subscribe here