Port reports from the launch of a new initiative to promote sustainability in fashion, a collaboration between the luxury fashion group Kering and the London College of Fashion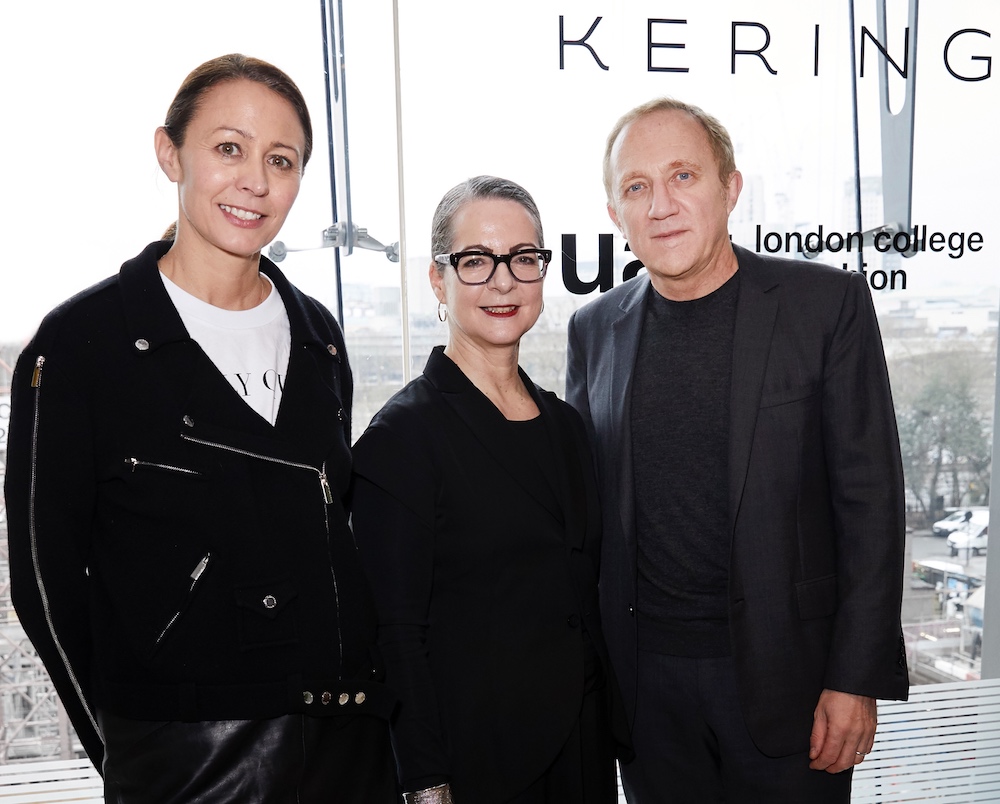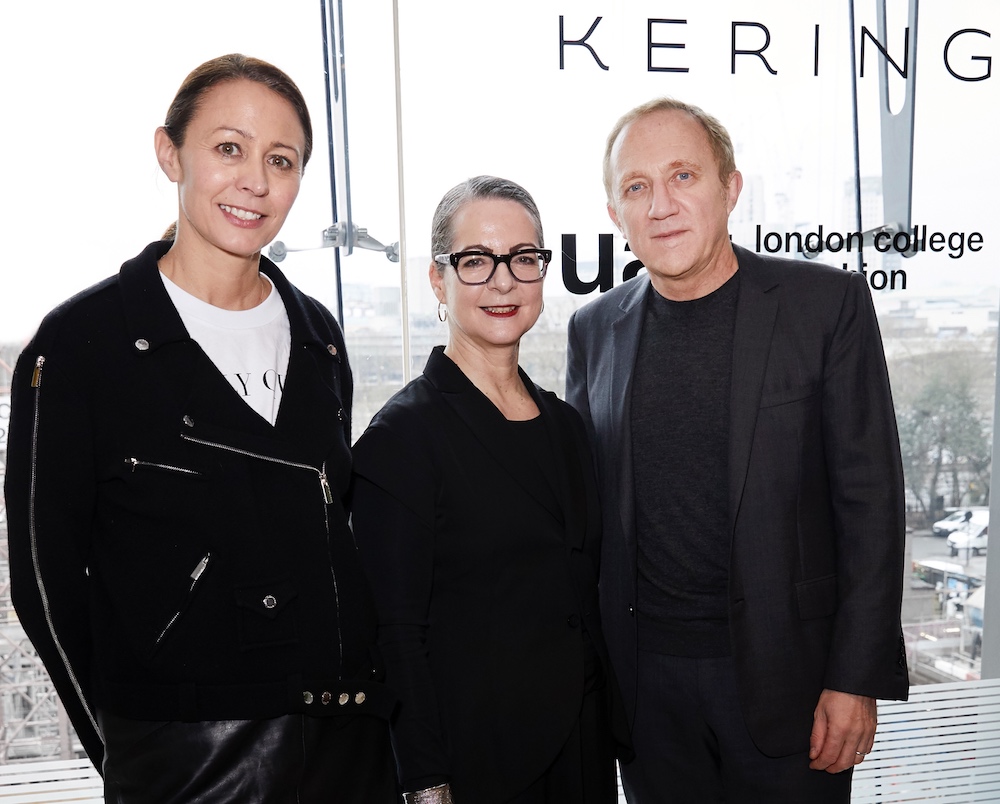 On the last morning of London Fashion Week, the British Fashion Council hosted a conference to launch a new initiative for sustainability in luxury fashion as part of their 2017/2018 focus on Positive Fashion, which addresses a range of issues facing the industry such as model health and diversity. Held at a bright venue, suitably draped in green leaves and ensconced from the dreary cityscape across the Thames, the event marked the start of a new Massive Open Online Course (MOOC) created by Kering, the global luxury group, in partnership with the London College of Fashion, UAL. The digital course, 'Fashion & Sustainability: Understanding Luxury Fashion in a Changing World' is open-access, and attendees were encouraged to sign up immediately via circulating iPads.
Kering's chairman and CEO, François-Henri Pinault, outlined the company's own commitment to sustainability, stating that "sustainability is one of four pillars of our structure… we actively work with our Houses to craft tomorrow's luxury via our 2025 sustainability strategy." For Kering, who develop Gucci, Saint Laurent, Balenciaga and Alexander McQueen among many influential brands, the digital course is an opportunity to spread these insights and "contribute to the evolution of luxury fashion as a whole, by sharing our expertise with industry counterparts and educating future generations". Pinault was quick to point out that the course would also be used internally, to train Kering's own employees.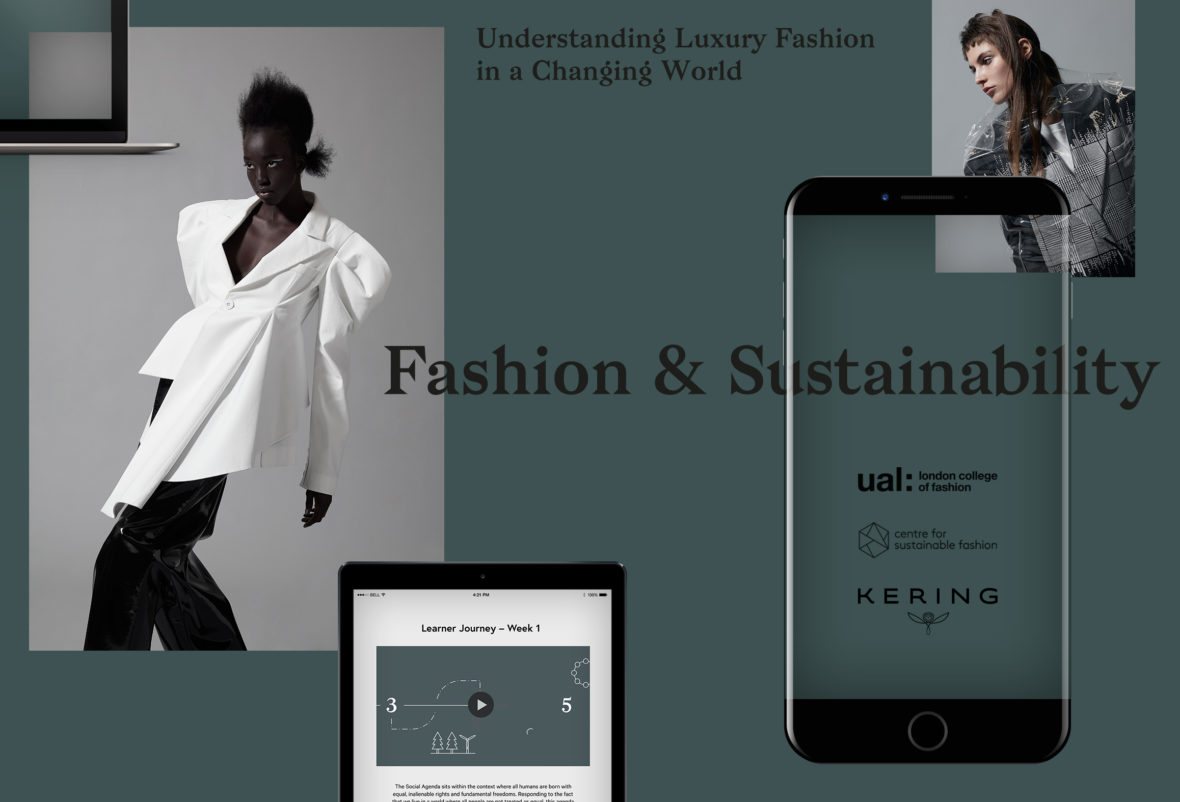 Professor Frances Corner, the head of the London College of Fashion, took the opportunity to applaud Kering's "open sourcing" of knowledge, in what is the first online course developed between higher education and the industry. The collaboration between academics and professionals has created a course that covers both the theories behind sustainability and the real-life business practicalities of achieving sustainability for any fashion house.
The room held a tangible air of optimism, with Corner claiming that "only through collaboration and the sharing of experience can we face the enormity of the challenges that lie ahead." Ultimately, the course "aims to empower aspiring and existing fashion professionals and help them develop their own manifesto for change," Corner said. She emphasised that there is no "one size fits all solution", rather the course instills an awareness that prepares students to make independent, yet informed, decisions. Each course will last 6 weeks, totalling 18 hours of teaching, and young British designers from the BFC are currently testing the platform to ensure its relevance and accessibility. The first course will commence on the 9th April 2018.
Fashion and Sustainability: Understanding Luxury Fashion in a Changing World