Ahead of Anastasiia Fedorova's latest show, Liza Premiyak spoke to the curator about the radical power of fake fashion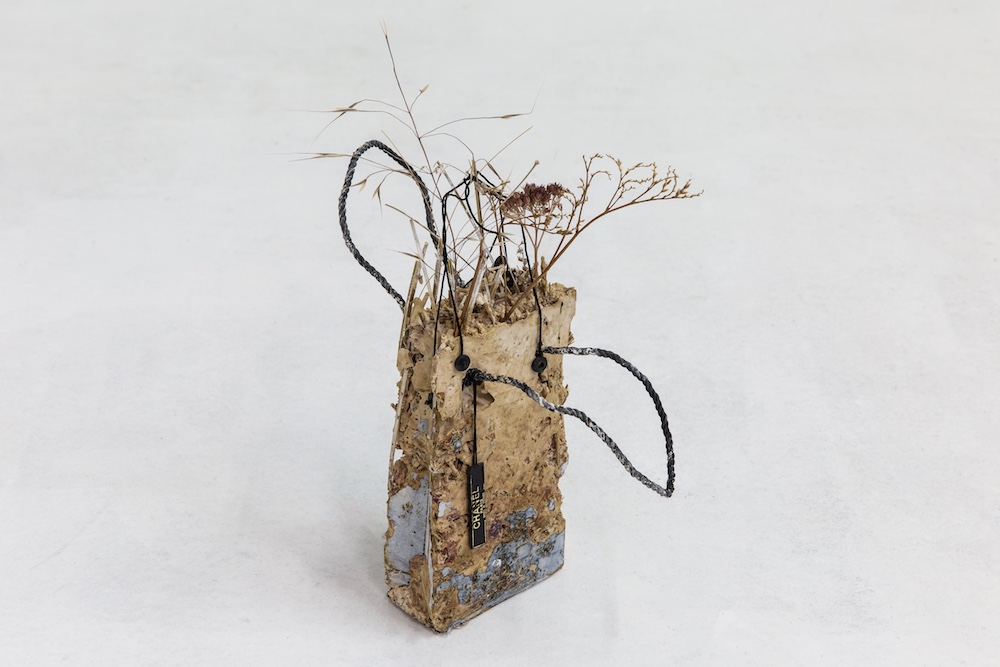 When Burberry's nova check print started appearing on hair scrunchies, phone covers, and strollers, the brand made a bold decision to phase out the iconic pattern. This was during the height of early 2000's maximalism, when designer clothes and accessories were dripping in monograms, matched with an onslaught of counterfeit and bootleg products. By the end of the decade logomania was wiped by a new era of subtlety in luxury fashion. That was until a few years ago, when Gucci surprised everyone with its 2018 cruise collection that featured sweatshirts with the brand name intentionally misspelled as "Guccy". 
Logos were back — loud, erroneously spelled, some even stitched back to front — only this time the designer brands were bootlegging themselves. Burberry's nova check resurfaced too as part of the brand's 2017 collaboration with streetwear designer Gosha Rubchinskiy. The collection took its design cues from football fans — exactly the clients with whom the brand desperately wanted to shake-off its association with fifteen years prior. This tongue-in-cheek throwback to luxury fashion's worst counterfeit nightmares filled a serendipitous gap between hypebeast streetwear and meme culture. 
Subversive shameless fakery has been catnip for artists and creative collectives, as a new London exhibition The Real Thing makes abundantly clear. Opening on 7th February at Fashion Space Gallery and curated Anastasiia Fedorova, the show contextualises the recent faux fake trend by uncovering its connections to class, geopolitics and sustainability. The show pays homage to famous pioneers of bootlegging, such as Dapper Dan, the Harlem designer who rose to fame in the 1980s by dressing rappers like LL Cool J in custom-outfits fashioned from rolls of fake Louis Vuitton, Gucci and Fendi. Among the show's contemporary examples are Sportbanger, Citizens of Nowhere, and Hypepeace: politically-driven streetwear labels that bridge the world of fashion and activism. 
Ahead of the private view, I spoke to curator about her memories of knock-offs in 90s Russia, the radical power of fakes, and Louis Vuitton face filters.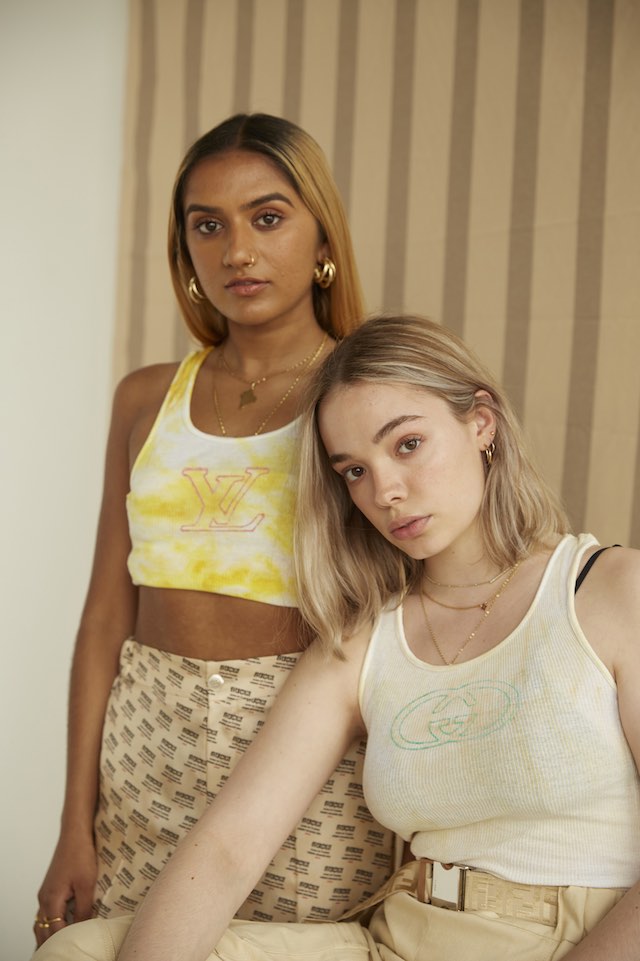 What interested you about bootlegs?
Bootleg is essentially taking an existing brand and making it look like something else. On the runway, this often takes the form of a subversive and ironic joke. I really wasn't interested in humour alone. Instead I wanted to explore how bootleg can dismantle political, social, or economic hierarchies. It's far more interesting to look at artists, creative collectives, and smaller designers, who often have personal relationships with bootleg (as opposed to big brands who are doing it to cash-in on a trend). Many people would have seen the viral Nike NHS t-shirts by Sportbanger, who we feature in the show. Jonny Banger, behind the London-based label, produced the t-shirts to support junior doctors during budget cuts, in part because his own mother was a mental health nurse for the NHS. 
We live in a hyper-referential time, everything is a reference to something. It's important to ask and why we consider something as real. And what is real about fashion? In a way, nothing is real about fashion. It's an artificially created desire. Of course, some would argue they buy designer items because they know they are getting high-quality. However, we all know the allure of the real has nothing to do with durability — we buy into the myth, the symbol, and its promise of making us feel a part of something.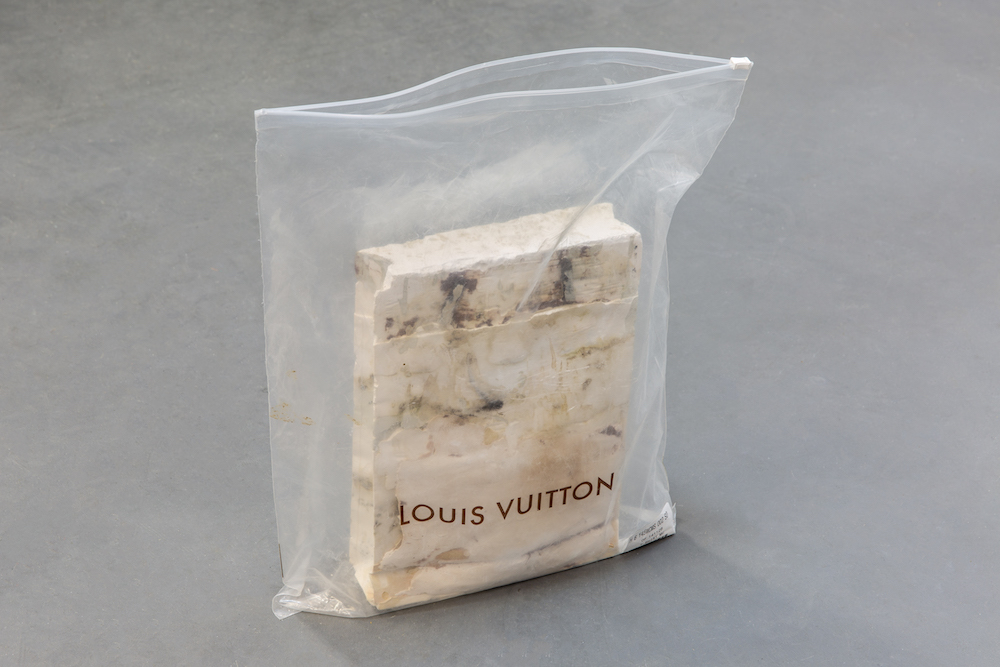 While it does make us feel a part of something, your show considers those groups of people who luxury fashion overlooks. How can bootlegging be used to reclaim power? 
In his memoir Dapper Dan: Made in Harlem, the bootleg pioneer writes about his experience of visiting a Gucci shop in the 80s, which was only a short drive from Harlem, and feeling so alien there as a black man. No luxury brands were ever interested in the black consumer. This was the reason none of his peers ever went, even though they had money to spend. Dapper Dan is an interesting case because he doesn't refer to his designs as bootleg. We have his quote as part of the wall-text where he describes his designs as "knock-ups" rather than "knock-offs". For him bootlegging was always about community representation. Designers always want their clients to look good but he really wanted to empower his community and imagine how they would like to see themselves.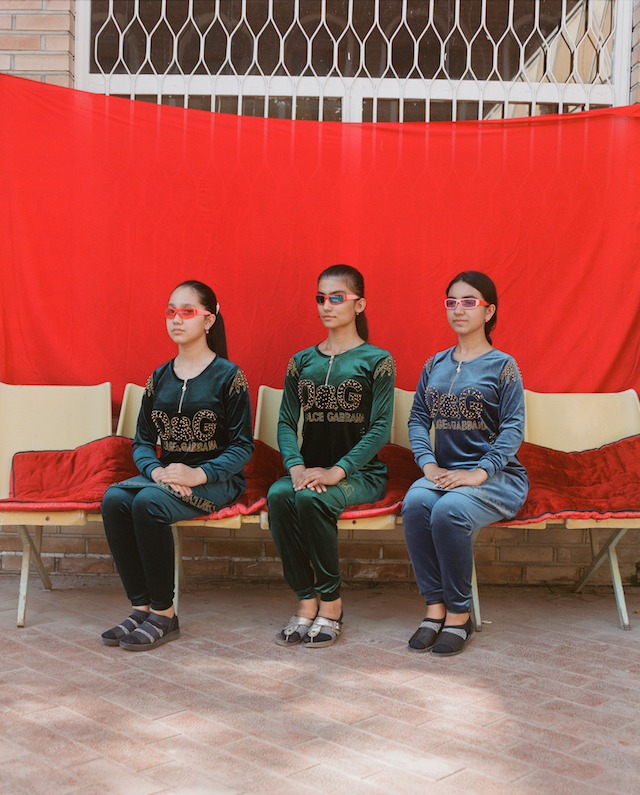 Even with the recent craze for counterfeits on the runways, there has been little written about the hidden economy of bootleg, especially its geographical reach. The artists in your show reveals the legacy of bootleg fashion in countries like Albania, Palestein, Romania, and Nigeria. Did you deliberately want to challenge the Western gaze in fashion by looking specifically at bootleg?
Talking about geography and belonging seemed an obvious approach. My first memory of fashion was my mum's fake Versace trousers, and other bootleg items I'd encountered growing up 90s St Petersburg in Russia. After the Soviet Union collapsed, suddenly we went from having no branding to an over-saturation of brands. As a teenager I couldn't make the distinction between the real and the fake. Then moving to the UK and seeing the difference in taste and design among bootlegs got me thinking a lot about how it exists in different contexts. For this exhibition I tried to engage as much as possible with artists who use the language of bootlegging to talk about their identity and where they are from.
One artist who tackles geopolitics in her works is Anna Ehrenstein, who is of German and Albanian origin. She asks why bootleg ends up in the same place space as folk and traditional garments in cities, and explores the ways bootlegs get interwoven with the hyper-local, precisely nationality. Beyond questions of national identity, her photo project Tales of Lipstick and Virtue demonstrates how bootleg items in Albania carry notions of femininity. The exhibition also features a new video by the artist on back door bootleg tours in China, which are popular with visitors from the United States and Europe who want to buy fakes and see where they are made. She refers to them as "neo-safaris".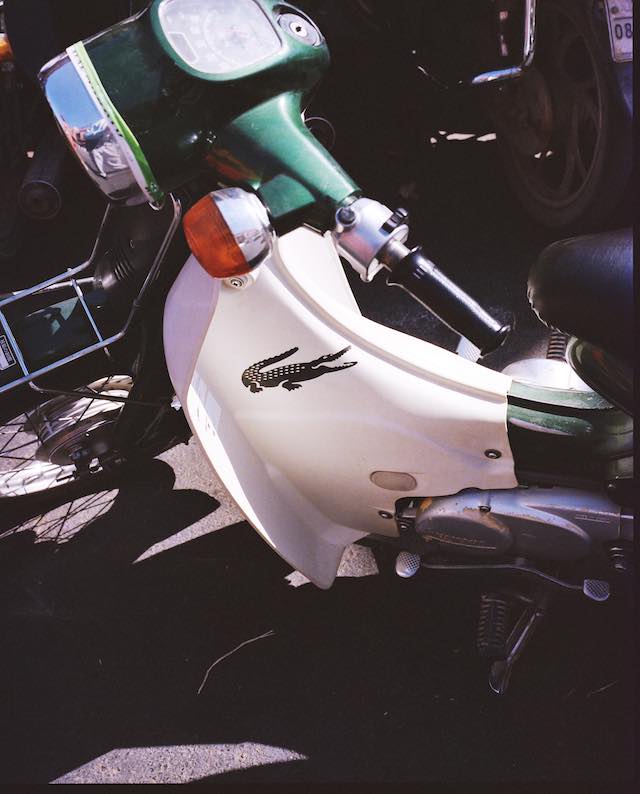 I hear you are going to feature fake Louis Vuitton face filters on the show's private view on 6th February. What's your take on the rise of logomania in this digital form? 
Almost everything around us is branded these days. We are wearing Nikes, we listen to Spotify, we share our lives on Instagram. They probably appear in our dreams because we see them so much. To a degree, face filters are a reflection of that. Years ago there was a big trend in the beauty industry to have Chanel on your nails. How much more branded can you get other than have it on your face? They are free, you can just take them, and use them without having to own the original designer items. So there is a bootleg element to these filters, too.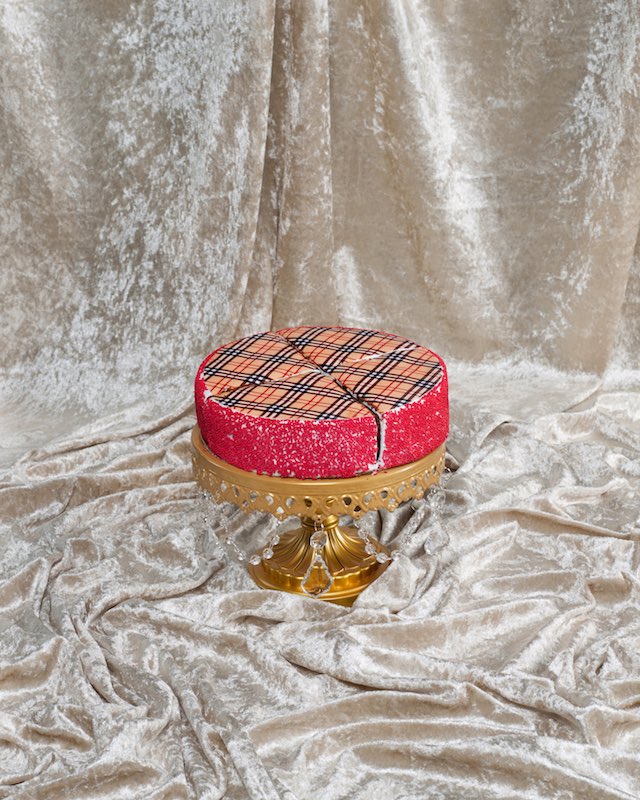 The Real Thing runs from 7th February–2nd May 2020 at Fashion Space Gallery. You can RSVP for the private view on 6 February here