Margaret Howell celebrates 20 years at her flagship Wigmore Street store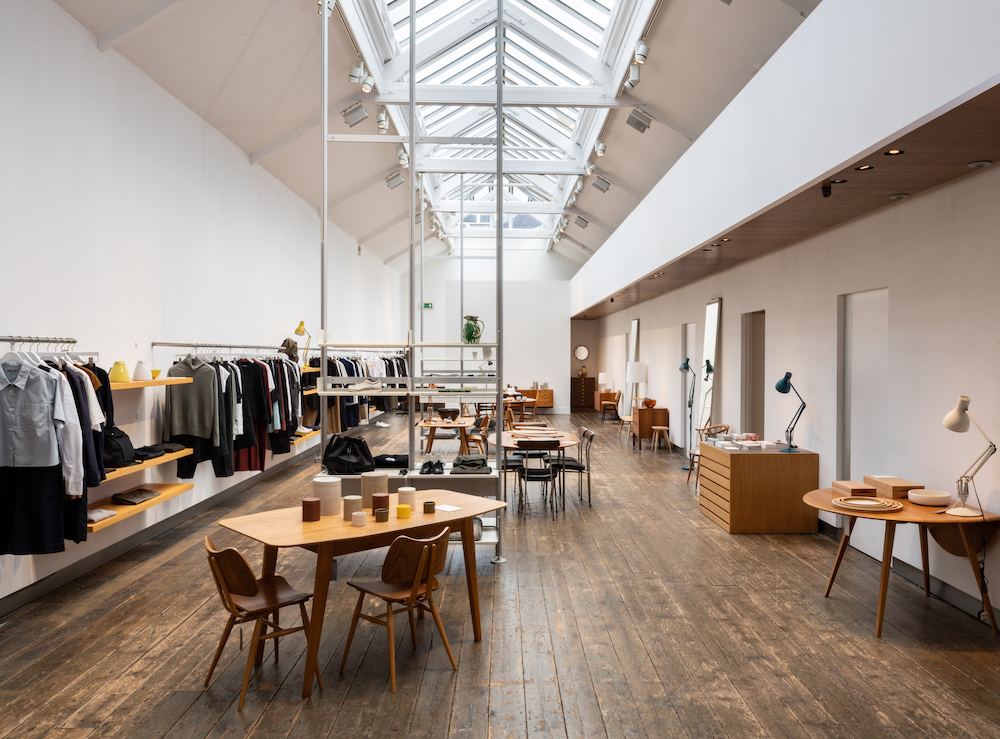 "There's a strong sense of a family all under one roof," says Margaret Howell, referring to the central home of her eponymous company. In 2020, the acclaimed British designer marked the significant anniversary of 50 years of business, and now, is celebrating two decades at the brand's headquarters at 34 Wigmore Street.
The London locale sandwiched between Marylebone and Mayfair is a far cry from Howell's beginnings, in which she designed and sold her finely crafted shirts out of her flat in Blackheath. In 2002, Howell worked closely with former Pentagram partner William Russell on the shop's design, which also needed to act as a studio and office. Russell was chosen to work on the flagship space after Howell saw his handsome house on Brick Lane.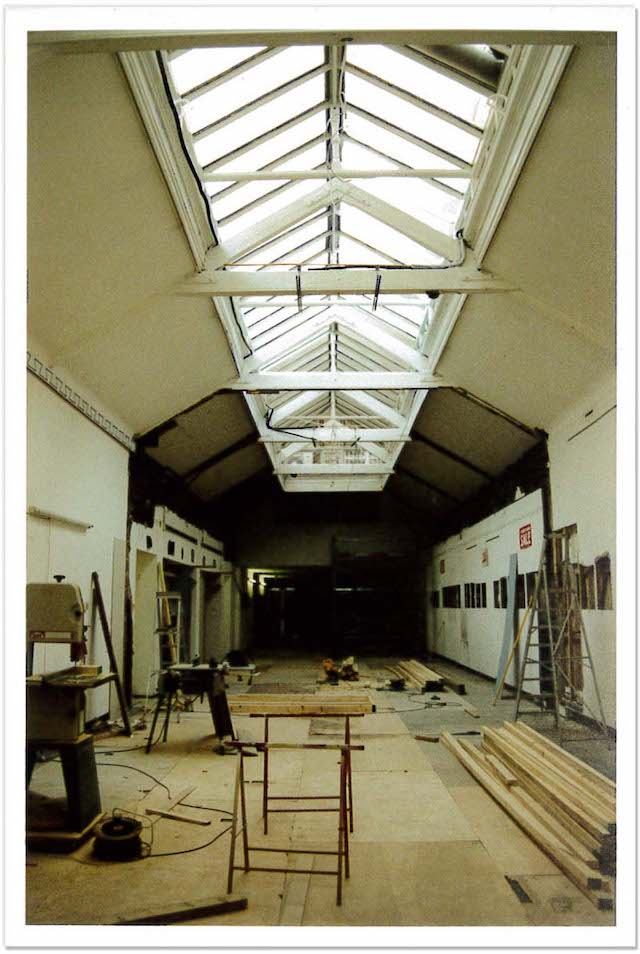 Tasked to help translate her aesthetic into a physical interior, a clean palette with natural materials was used throughout – and remains largely unchanged since its inception – its dark plywood timber flooring accentuating the ample height and light that floods in from above. Inevitably, given her measured and enduring designs, complimentary pieces such as mid-20th century ercol furniture and Anglepoise lamps continue to live side by side hanging garments.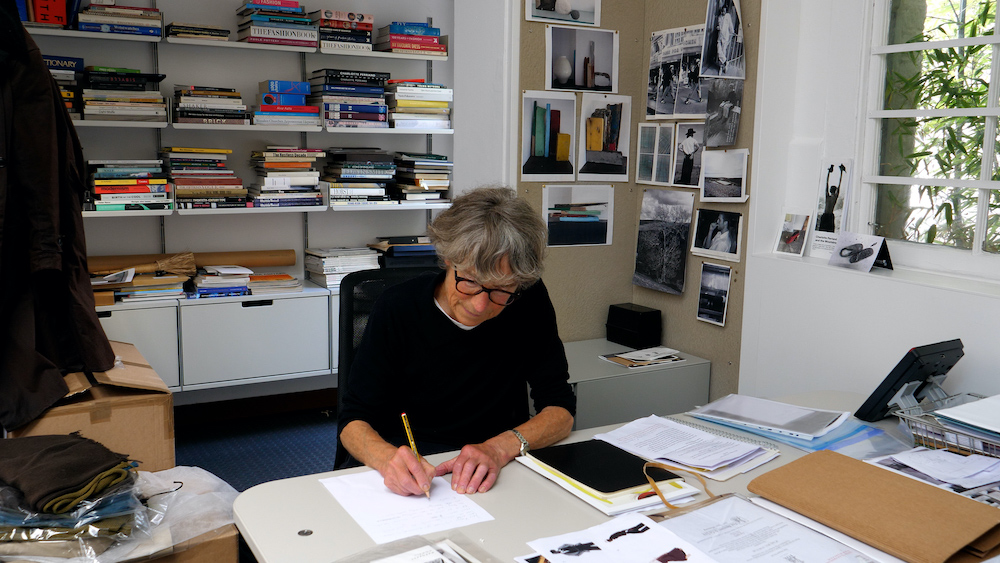 "I remember standing in the space when we got the property and thinking, I wanted something that was more than just a retail space," Howell recalls. "I wanted it to be alive: to have a sense of activity, to acknowledge the whole company, and the workforce involved in producing what is on display. I felt that it should be a place in which the customer could feel at ease and comfortable."
To commemorate the many years the space has acted as a central foundation and doubled as a home to seasonal collections, events and exhibitions, Howell has once again collaborated with filmmaker Emily Richardson on a brief film that shows how the building and company harmoniously work with one another. The duo's short builds on their wonderful body of work together – MH50 – 50Years of Design, Affinities, The Making of a Shirt – and delves behind the scenes of the retail front of house to illustrate the modest bread and butter of 34 Wigmore Street: measuring trousers, holding meetings, making a cup of tea, Howell diligently raking their small slice of garden.
Released today, the film will be shown in-store alongside a display of photographs and quotes from long-standing customers, collaborators and members of staff. Here's to another 20.