The Spring/Summer issue of Port – featuring actors Kelvin Harrison Jr, Earl Cave and Caleb Landry Jones, rapper Baloji, musician Ryuichi Sakamoto, MP David Lammy, designer Martino Gamper and new writing from Naoise Dolan and Sophie Mackintosh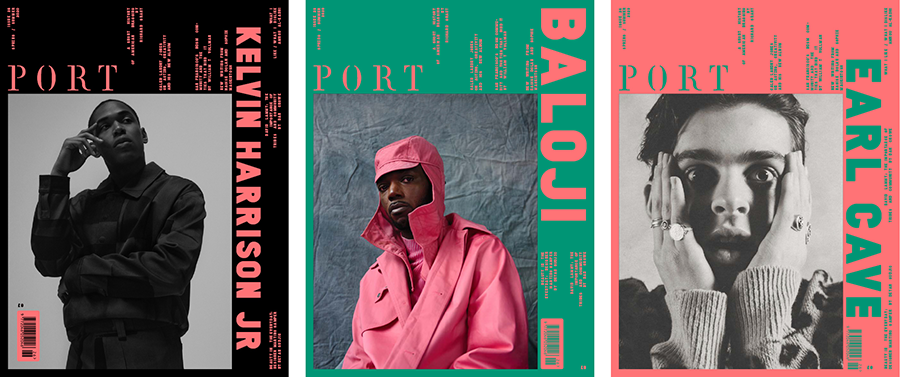 Three young men grace the cover of issue 26, the first being Kelvin Harrison Jr, the up-and-coming actor from New Orleans with roles in 12 Years a Slave, It Comes At Night and Waves. Talking to Anna Smith, he discusses working with his idols, a tireless work ethic and the changing shape of masculinity.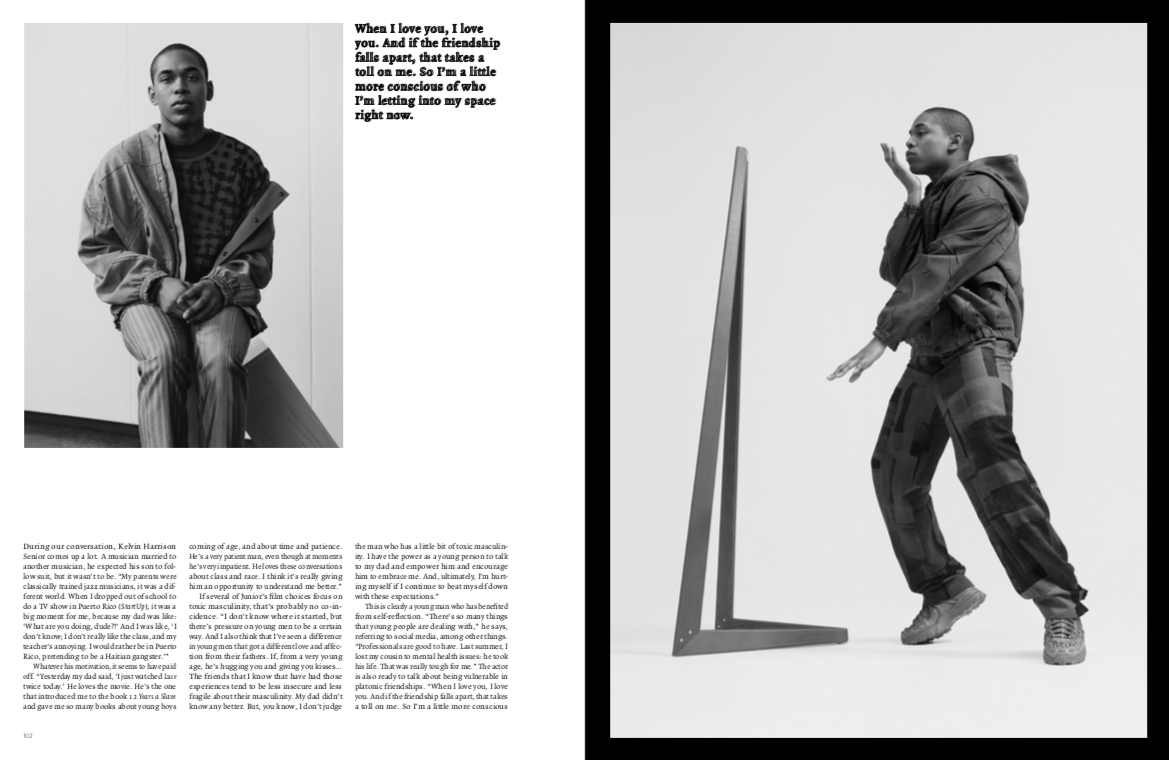 Second, we have Belgian rapper Baloji, an artist in perpetual motion. His albums – including the sweeping, psychedelic 2018 LP 137 Avenue Kaniama – have established him as a star in France and Belgium, and gradually crossed over to English-speaking audiences. The musician of Congolese origin reflects on his career – past, present and future – with Aimee Cliff.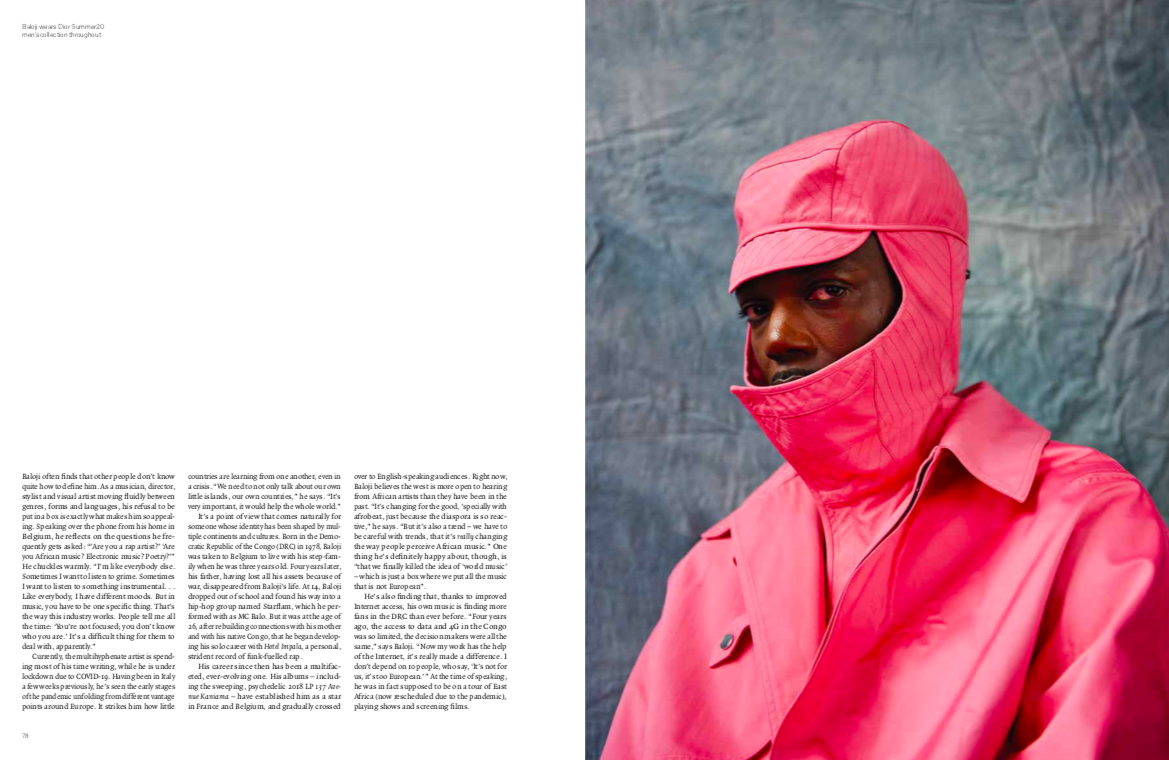 Our third split cover features actor Earl Cave – son of Nick Cave and The Vampire's Wife designer Susie Bick – hot off the heels of playing Ned Kelly's younger brother and fellow gang member in Justin Kurzel's visceral drama True History of the Kelly Gang. He talks with Claire Marie Healy about coming out from the shadows of rock and fashion royalty to forge his own creative path.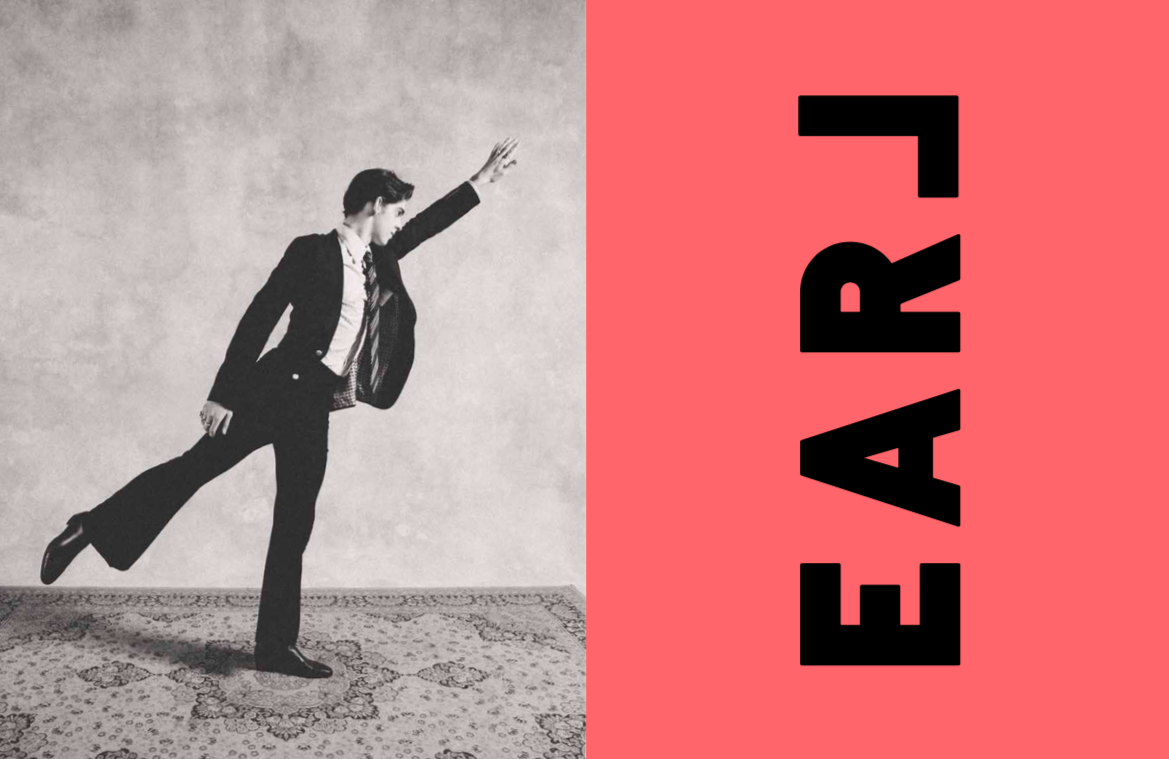 Elsewhere, Shadow Justice Secretary and Labour MP David Lammy muses on empire, emerging tribes and our need for community, legendary Japanese musician Ryuichi Sakamoto shares his thoughts on his latest soundtrack for The Staggering Girl, William T. Vollmann examines San Francisco's BDSM community and the ties that bind it, while Deyan Sudjic profiles the multifaceted designer Martino Gamper. Looking good has also taken us all around the world, with fashion stories coming from Cyprus, the Barbican, New York City and Brazil, to name a few.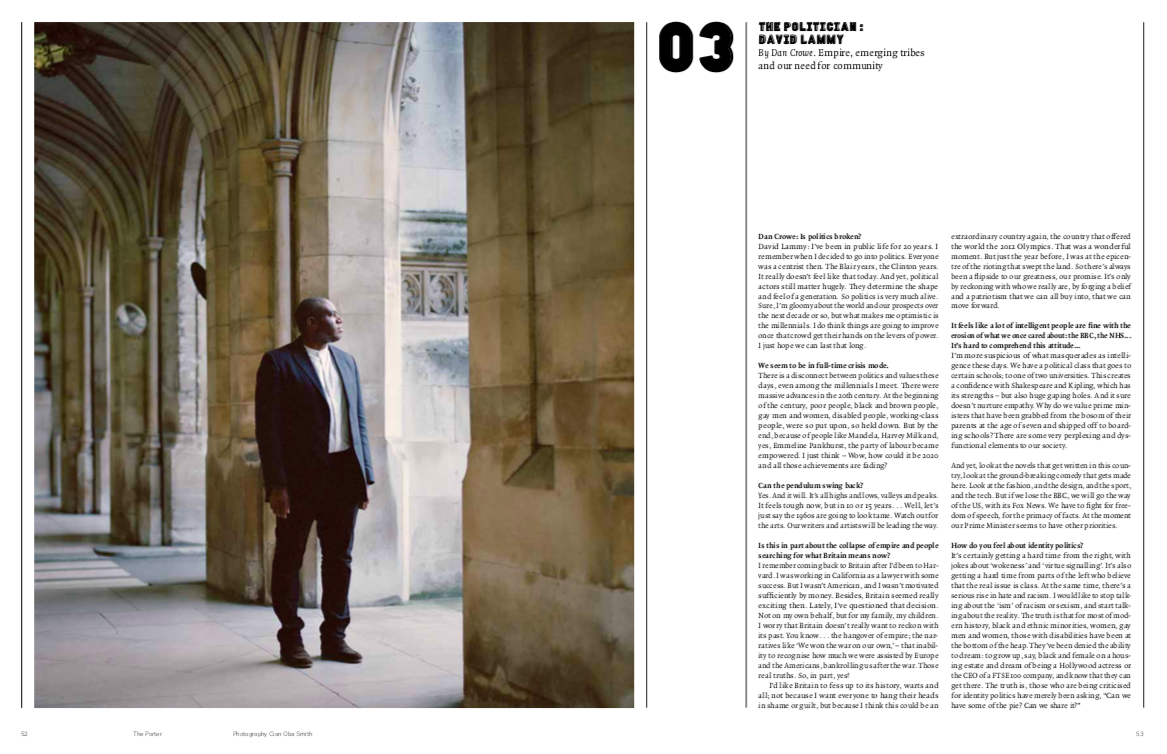 In our Commentary, we have two short stories from Booker Prize longlisted writer Sophie Mackintosh and Irish novelist Naoise Dolan, an essay on creativity by translator Jen Calleja, the opening pages of the award-winning Winter in Sokcho (Hiver à Sokcho) by Elisa Shua Dusapin, as well as a mysterious photomontage from artist Katrien De Blauwer.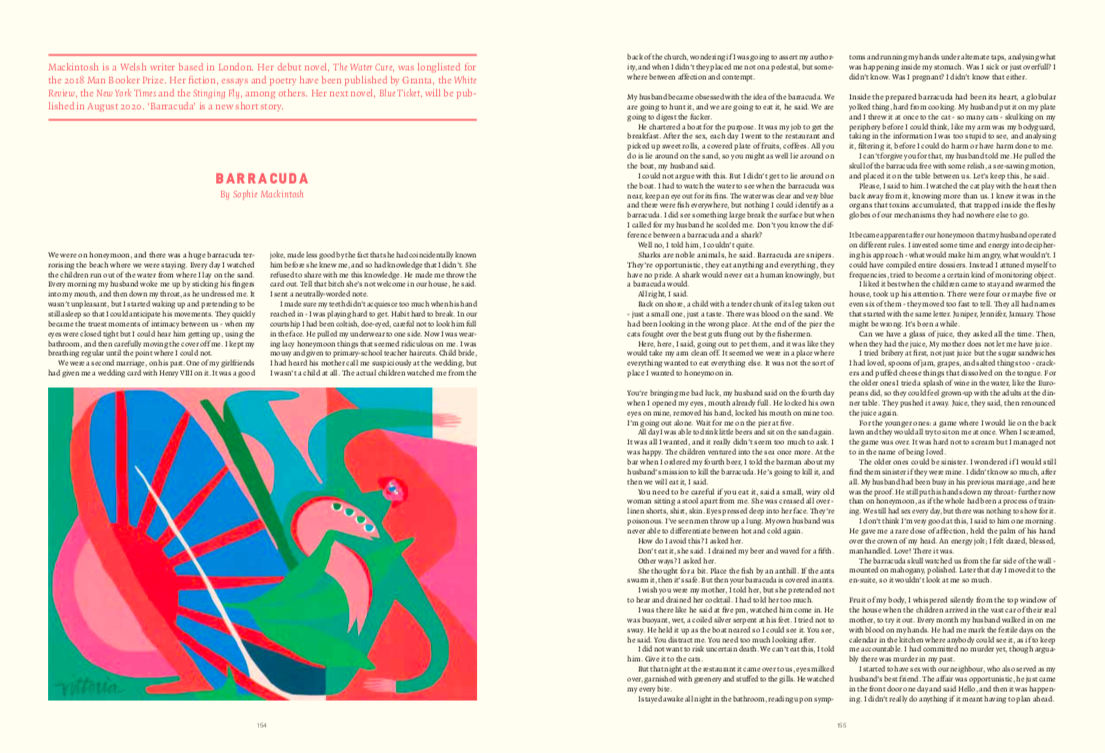 Finally, in the Porter, Caleb Landry Jones explores his new album, Tomos Parry shares the beauty of cooking fresh fish on an open fire, photographer Tobias Harvey visits the rugged Faroe Islands, Matthew Turner celebrates Richard Hollis' design work for London's Whitechapel Gallery and Jacob Charles Wilson meets writing mentor and protégé Colm Tóibín and Collin Barrett.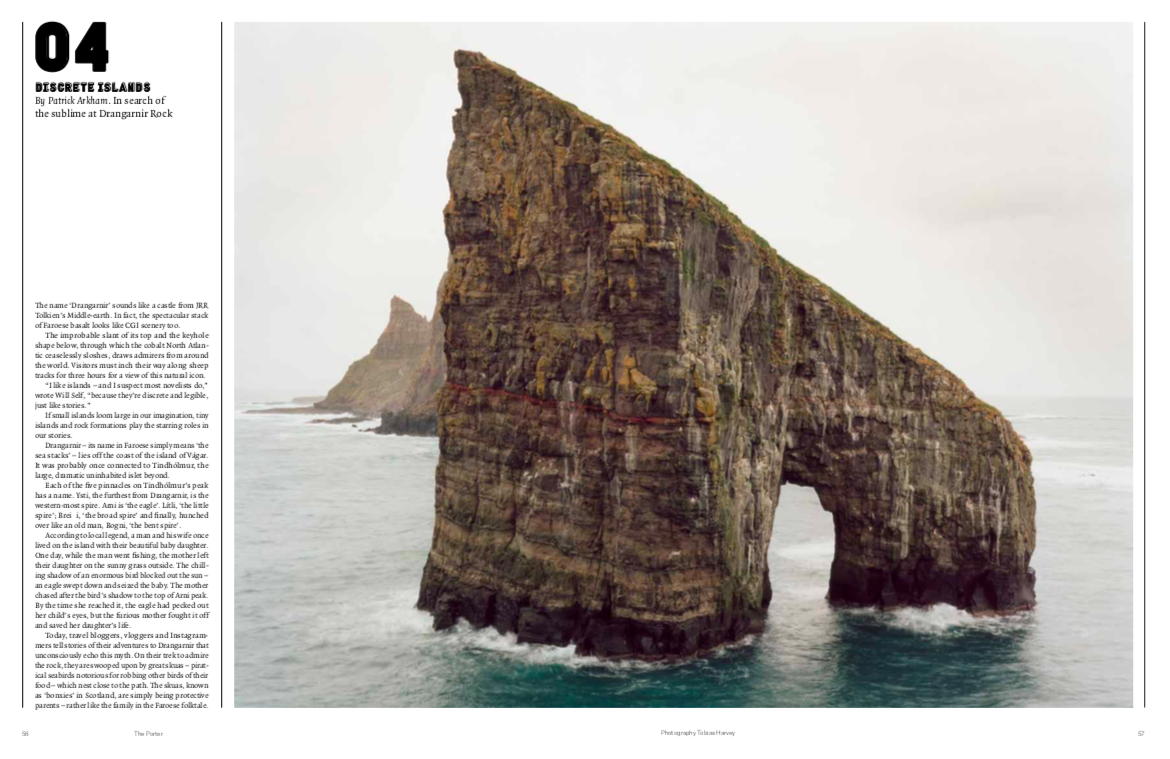 To buy the issue or subscribe, click here