Thomas Bolger talks to Don McCullin about his landmark landscape exhibition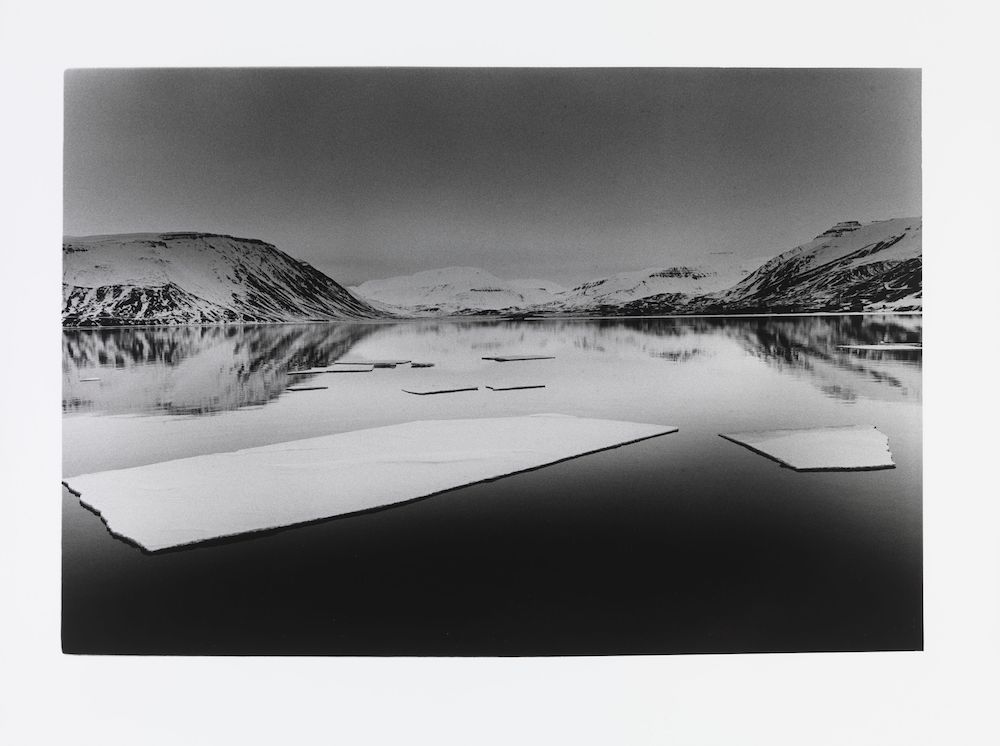 "And did those feet in ancient time,
Walk upon Englands mountains green:
And was the holy Lamb of God,
On Englands pleasant pastures seen!
And did the Countenance Divine,
Shine forth upon our clouded hills?
And was Jerusalem builded here,
Among these dark Satanic Mills?"
– William Blake
Somerset first acted as a sanctuary for Don McCullin when he was evacuated during the Blitz. After a lifetime of etching the historical traumas of the 20th century into black and white film – shell-shocked Vietnam marines, starving orphans in Biafra, grieving Palestinian mothers – the wildflower meadows and rolling hills of the South West are now his greatest salvation: "I dream of this when I'm in battle. I think of misty England…"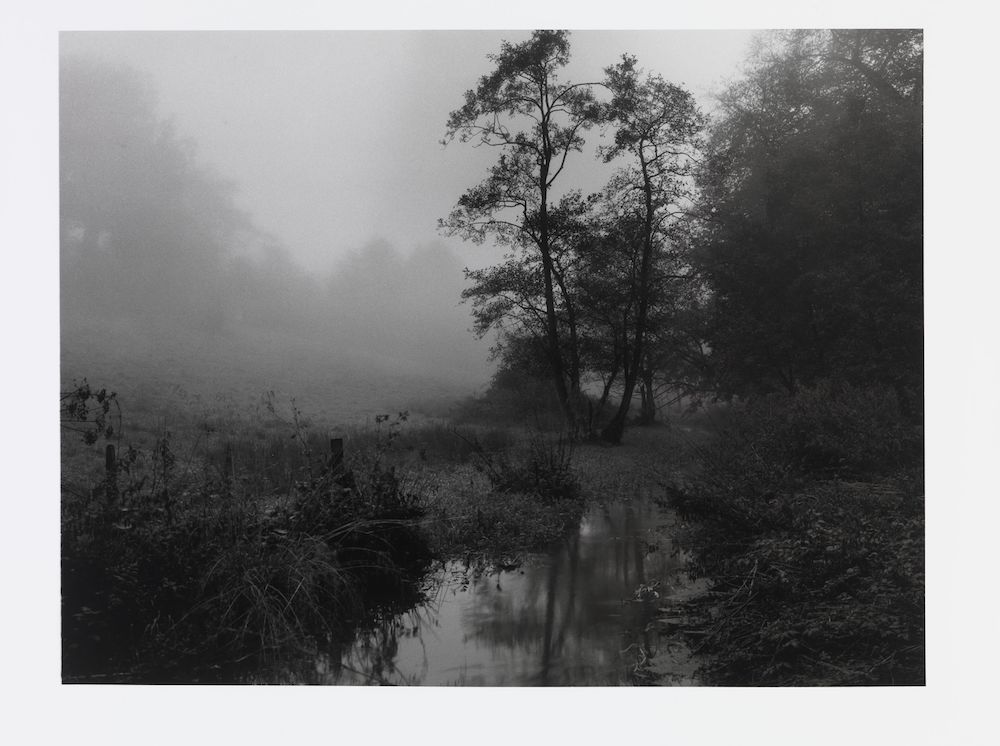 Following McCullin's incredible retrospective at Tate Britain last year, over 60 of his landscape photographs are now being presented at Hauser & Wirth Somerset, a beautiful arts centre converted from 18th century farm buildings that is a short stroll from his home. With landscaped gardens resplendent even in winter, it is the perfect site for the British photojournalist's rumination on the splendour and psychogeography of the local area. "Although I grew up in London," notes McCullin, "coming here as a child during the war stuck with me. I came back to Somerset because I feel that spiritually, this is where I was always meant to be. If you can find the place you believe you belong to, it doesn't matter where you're born. Somerset turned out to be the place I put down my roots."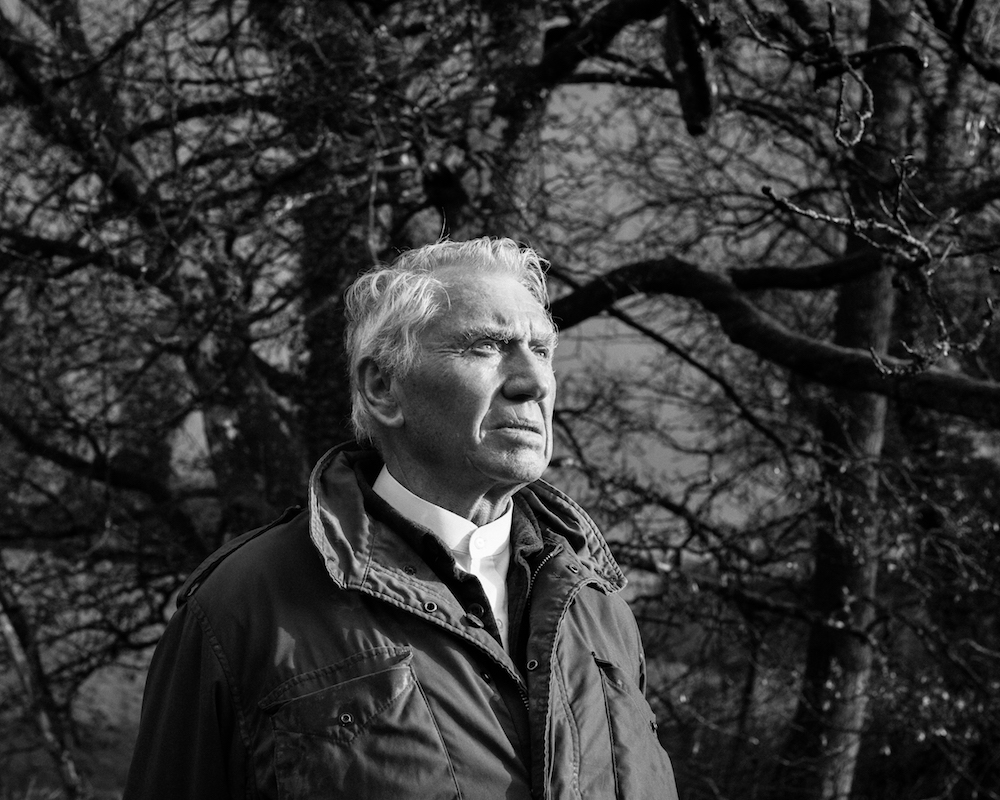 McCullin's life has been branded by conflict and motion. Between 1966 and 1984, he gained worldwide notoriety as the Sunday Times Magazine's overseas correspondent, covering catastrophes and upheaval in everywhere from Cyprus to Northern Ireland, Lebanon to the Belgian Congo. The man has cheated death on multiple occasions, having caught cerebral malaria, fallen off Salvadorian roofs, been imprisoned by Ugandan despots, shredded by mortar shrapnel and had bullets intended for him fortunately lodged in Nikon cameras. Few other photographers have expended as many of their nine lives, and despite his focus on the natural world, this trauma and darkness seeps into the work. Previously, he has noted that "you can see in my landscapes the dark Wagnerian clouds…the nakedness of the trees and the emptiness, which makes the earth look as if it had been scorched or pulverised by shells." In recent years McCullin has been pushing his photography to its blackest extremities in the developing process, which he still does in his darkroom at home. Why this drive for darkness? "When I develop I am looking for impact," he replies, "I don't want anybody to walk past one of my pictures without stopping and saying 'what's that all about? Why am I compelled to look here?'. I want people to see my pictures like a shout, a Munch scream, demanding you look at this image. I can only do that by intensifying the energy and darkness of the prints."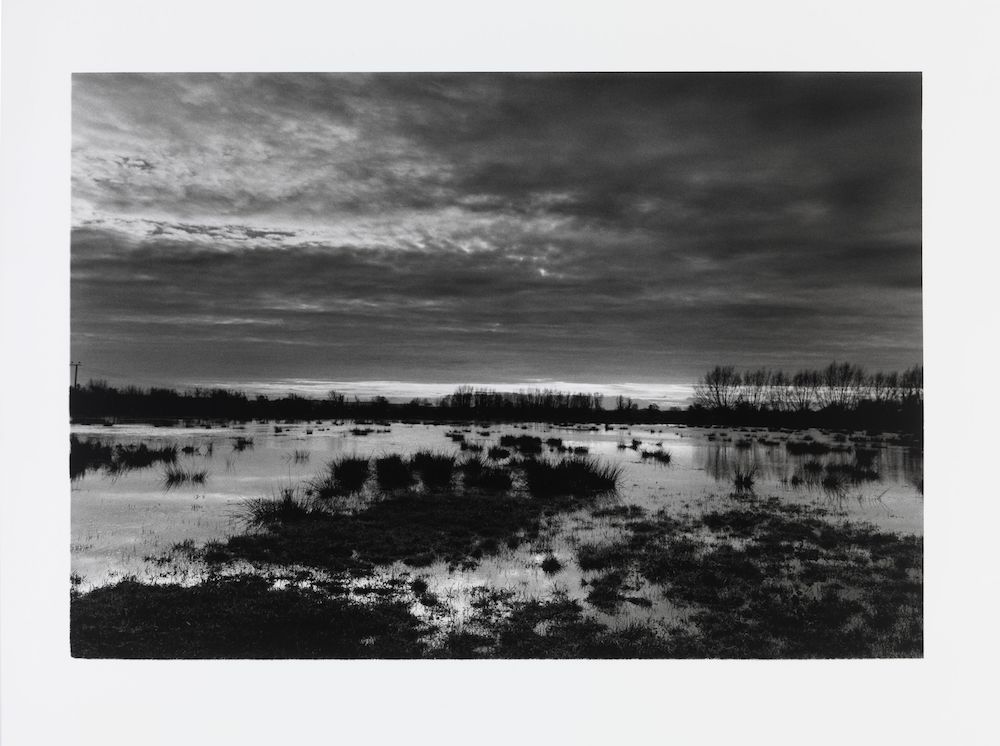 Although the exhibition is titled The Stillness of Life, much of the landscapes are in a state of flux, their composition composed of churned mud, sun struggling through breaking clouds, tumultuous waves. I ask McCullin how he approaches the natural world as a subject? "One of the pictures was only taken four weeks before the exhibition opened – I stood on a farm gate for an hour in the early, freezing morning, and I did it more than once over that weekend. I'm like a bloody predator. I wait for the prey to come, the skies, the elements. I go out as a kind of hunter, like an Inuit who catches seals. I sit and wait with the most amazing patience. You need a lot of stamina, willpower and imagination."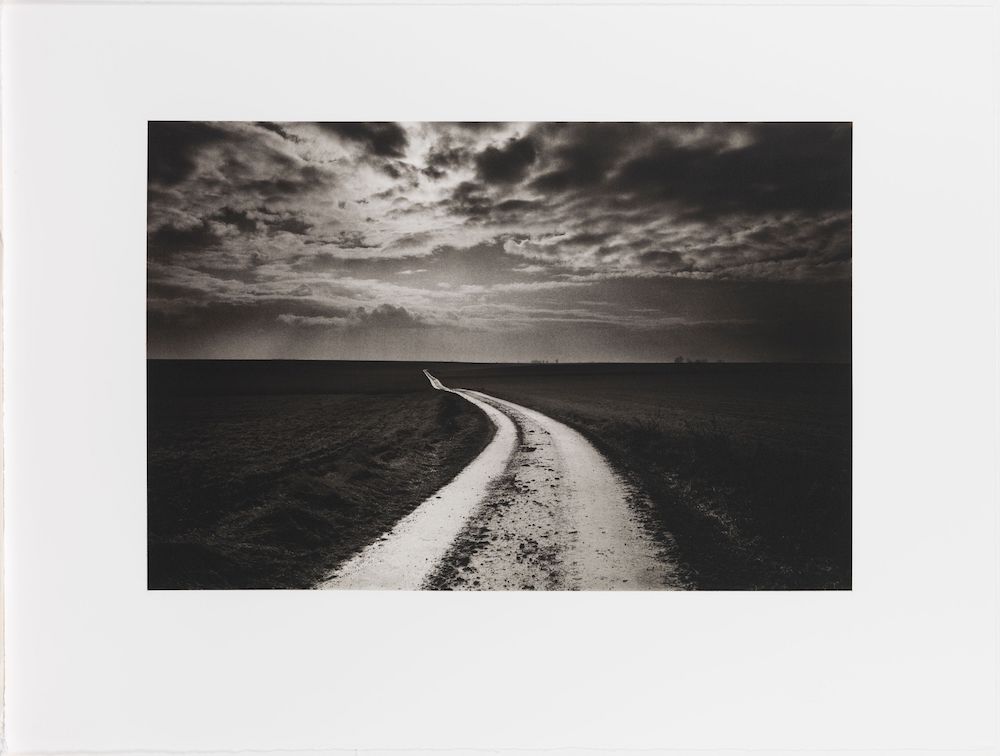 Local rivers, dew ponds and vales are suspended in gelatin silver prints, shrouded in mist and snow, while skeletal trees and hill forts reach upwards. Is there a reason why winter is the dominant seasonal lens for the county? McCullin states that: "I don't like photographing in the summer, when the trees are covered in leaves, as you don't see their true character. I normally shoot in the late afternoon, around three o' clock, because I'm always trying to obscure the sun with clouds. Strangely enough, the last picture I did for the show was taken in a small village near me called Evercreech. I did that picture in the morning for a change and that photo may well be the end of my landscaping. I'm coming to the end of the road in that respect and looking forward to taking more time now to sit, read and be in tempo with my physical output, what I can achieve. A lot of my landscape work was previously tied to the physical challenge of climbing up hills, standing there in bitterly cold winds. That kind of macho side of me has gone now, because I don't want to catch pneumonia and die tomorrow."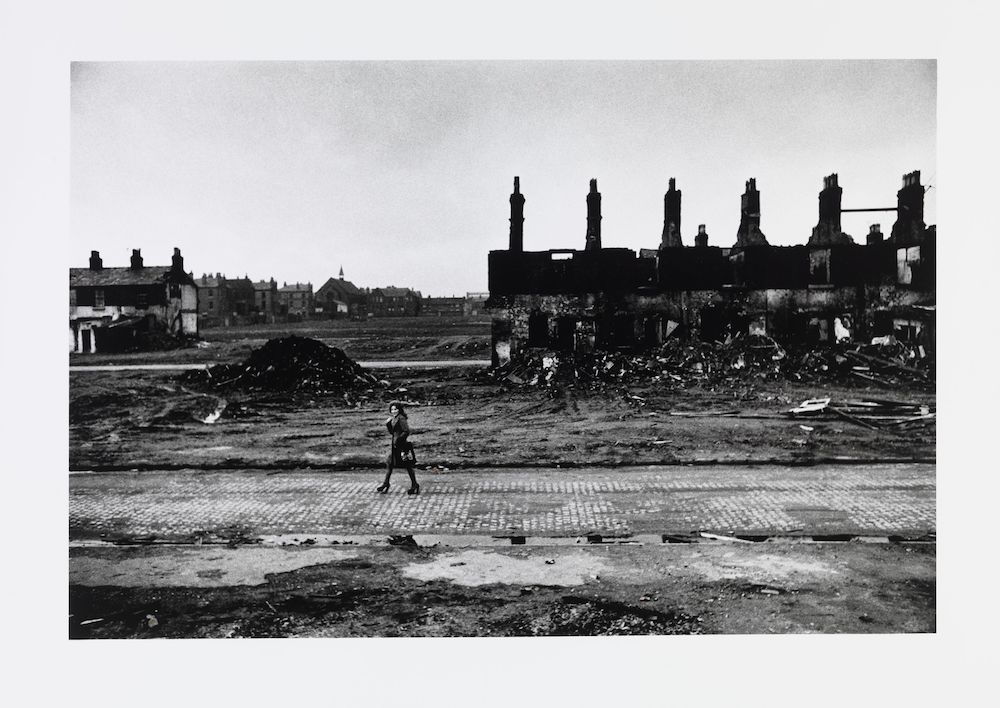 In addition to Somerset, the exhibition freely traverses time and territory, visiting rural scenes in Northumberland, Cambridgeshire and Scotland, the broken detritus of slum housing in Liverpool and towering industrial totems in County Durham in the 70s ("with urban landscapes, human beings sometimes try to obstruct you"), masterful still lives that resemble Dutch paintings ("knocked up in a dirty old ex-lavatory with a dirty old piece of plastic giving them a hundred-year light"), perfectly mirrored Arctic mountains ("they're almost lunar… You feel as if even the fly couldn't exist there, there's such a drumming silence"), as well as spontaneous scenes of washing Indian elephants and Sudanese camel riders perched atop sand dunes.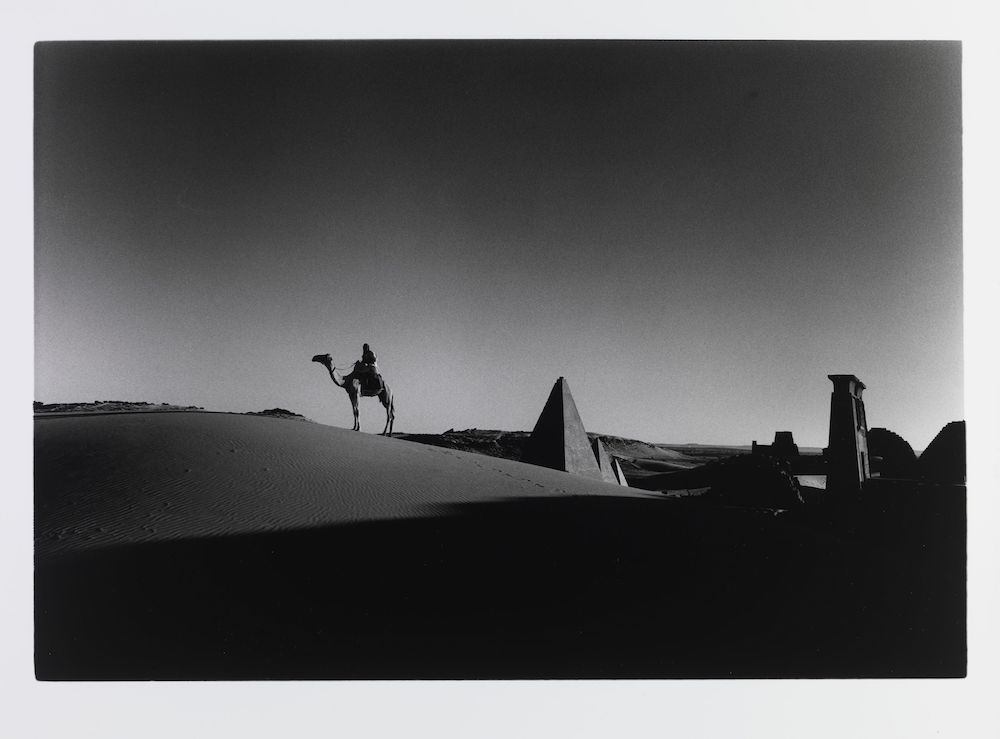 Particularly striking are photos taken of UNESCO World Heritage Site Palmyra and its ancient Roman sites defiled by the terrorist organisation Daesh. Photographing much of Syria during its appalling civil war, McCullin saw the tragic before and after of the country first-hand. One picture is bluntly titled Looking forward to the valley of tombs which Isis have destroyed and I put it to him that as a photographer, he is also an archivist, documenting very specific, vital moments that eventually become that mysterious thing called history. Asking him to look back at this valley, how does it feel to record something that's later lost forever? "Sometimes I am privileged enough to go back somewhere special like Palmyra, because you can't get visas to Syria that easy. I've seen wars, revolutions, famines, earthquakes. I am, without boasting, an experienced traveller. Sometimes I can go back and have another go at things. To me, it's like getting hold of a lemon, cutting it in half and squeezing the last possible bit of juice out of it. That's what I do. Sometimes I get a chance to go back and have another squeeze. But the truth is, sometimes you don't have anything other than a moment to press that button and you are recording one of those extremely valuable moments in a human being's life. Or you may be recording something bad, but it is undeniably part of history. You have moments where you have no time and some where you have all the time in the world to make that shot."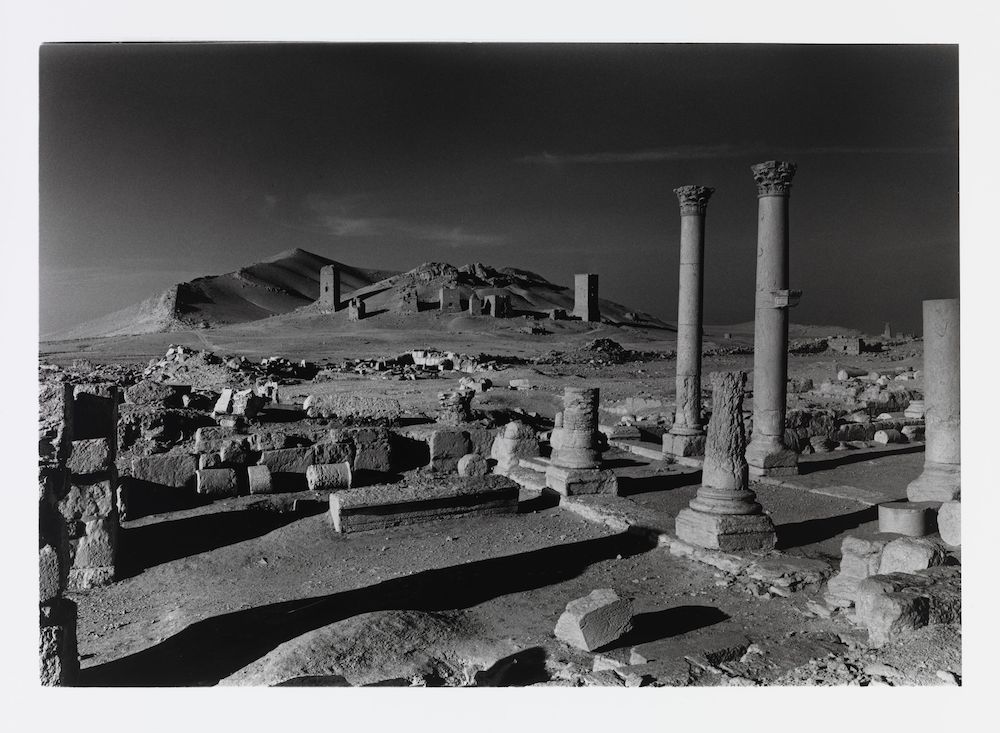 For someone who has lived many lifetimes and continues to work tirelessly, McCullin will celebrate his 85th birthday this year. He reflects that he feels "like the mouse in the wheel now. I've done everything, touched everything, been everywhere. I was in Eritrea last week and swam in the red sea, so came back quite rejuvenated. But 85, your body is saying no, no, no! The wheel is slowing and I'm thinking, what else am I trying to prove now?" Of late, he has been planting trees in his fields, destined to stand tall in another timeline for his children: "I see the tree on the skyline as the etching, the hallmark of the English countryside. It's sad when you hear a chainsaw in the distance, another tree felled and you're worrying whether it's being replaced. I want to give birth to new scenery."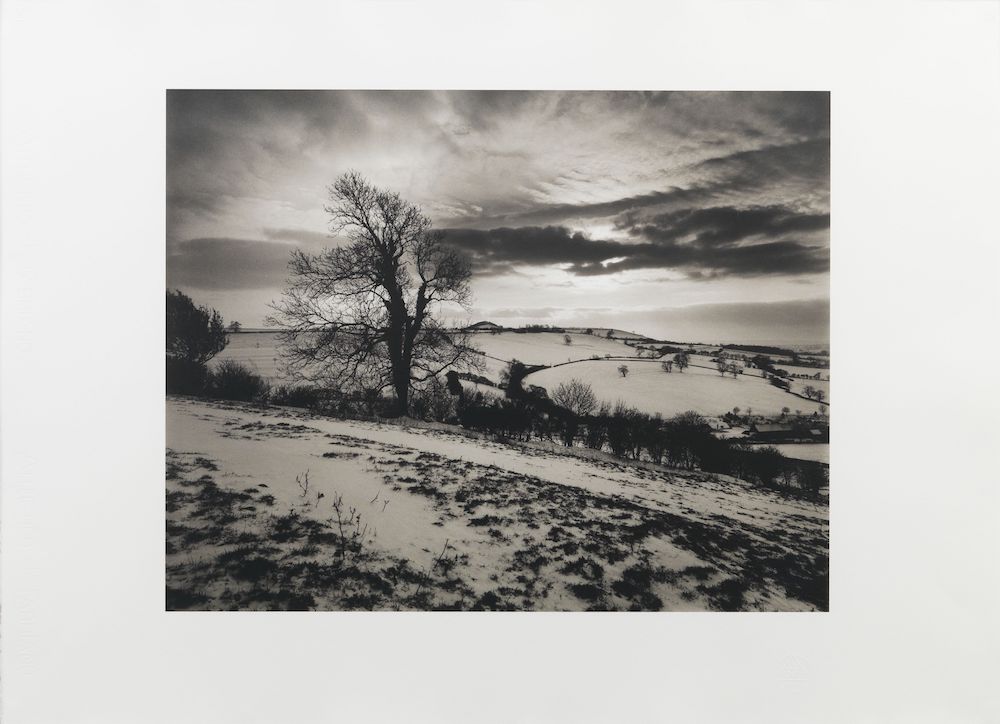 With this exhibition, the second photographer to become a Knight of the Realm conjures a mythical vision of England, gorgeous and haunted in stark, spectral black and white, ancient yet strangely new. The woods are lovely, dark and deep, a quiet repose after a career of bearing witness to the extreme cruelty humans are capable of. Few photographers understand so deeply how we alter our internal and external landscapes, how we shape our historical fables. In 1967, McCullin photographed the fall of Jerusalem during the bloody Six-Day-War. Now, he need only look out his window to glimpse it.