Jason Jules & photographer Will Milligan profile nine designers on the creative potential of vintage clothing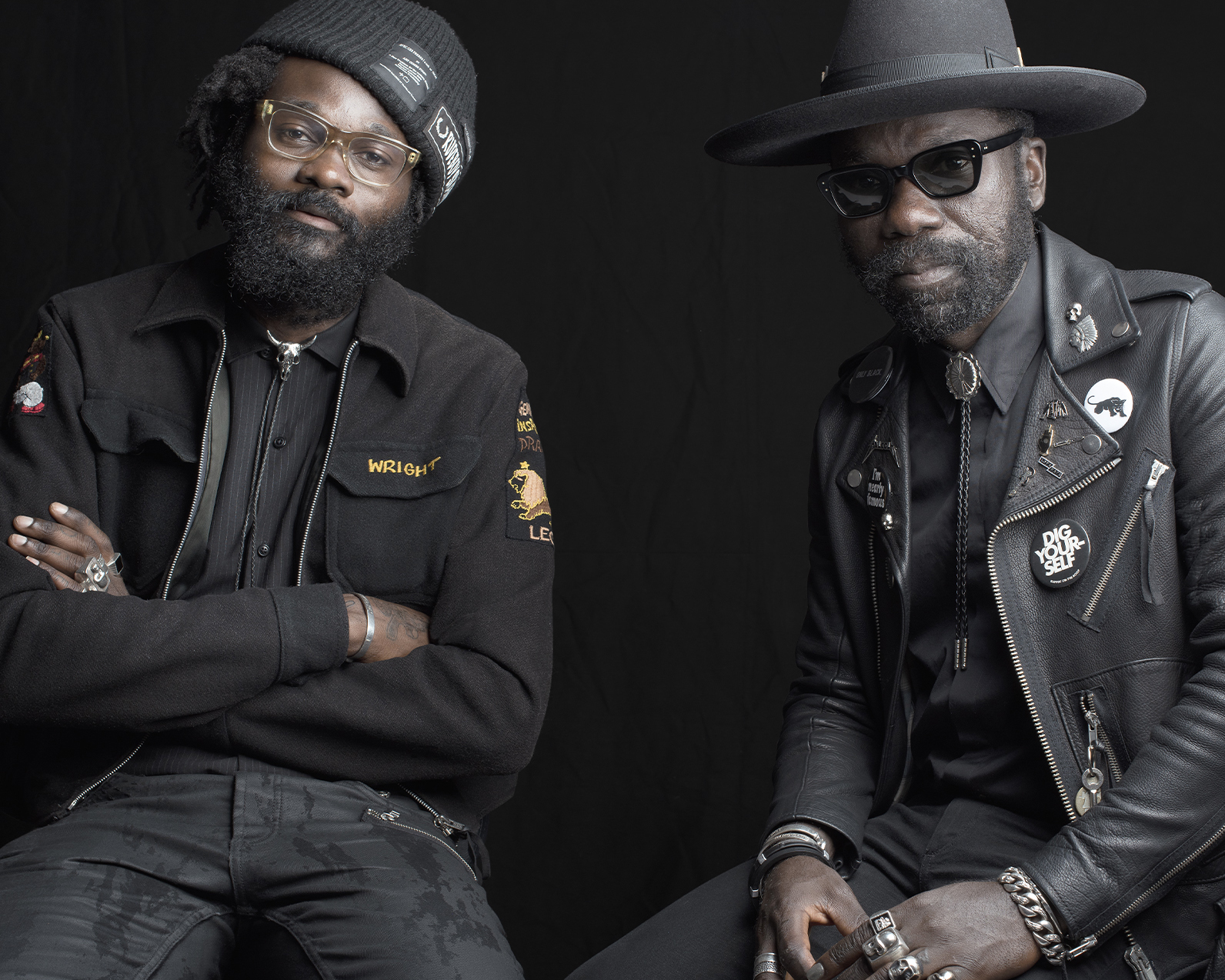 Finding good vintage is getting harder and harder. In part this is due to the fact that an increasing number of people are turning away from fast fashion, realising the simple fact that oftentimes old clothes are much better made. It also comes from the desire to have something unique and individual, a limited edition piece by virtue of the fact that it miraculously managed to survive the ravages of time.
As a result of this growing popularity, vintage sellers, fashion designers and wardrobe researchers are now finding themselves competing for pieces with members of the public in places they once regarded as predominantly 'insiders only' – places like Clignancourt in Paris, The Rose Bowl in Los Angeles, Portobello Market in London and War & Peace in Tonbridge. These are the places where, if you get there early enough you'll find yourself rubbing shoulders with a legion of fashion designers all vying for 'the best stuff' which is usually gone, so they say in the trade, by midday. Here you'll come across designers and vintage buyers from heritage brands alongside fast fashion brands all searching for inspiration pieces and detail features. Anything from the shape of a shirt collar to a button fastening, from to the way a coat drapes on the body, to a colour combination ora textile…you name it, vintage pieces can be a wealth of surprises and useful information in the hands of the right designer.
But that doesn't mean to say that vintage clothing is immune to general trends. Whereas once all eyes were focused on finding mint condition Big E Levis' denim or WW2 Deck Jackets or work-worn French farmers jackets, with the increasing interest in more tailored menswear, the hunt for vintage pieces like a good Turnbull and Asser shirt, Ralph Lauren blazer, Gieves and Hawkes suit or a Drakes tie, has become a more common pursuit.
In this environment, it's the people selling the vintage clothing who are the real stars, not the designers. The sellers are the ones with the gems, they're the ones with the eye and they're the ones you have to negotiate with on price. And if you're a regular, they're also the ones who'll pick something specifically with you in mind while on their travels or put together a rail of vintage pieces for you to look at before anyone else gets to see them. These experts in the past have developed a way of seeing into the future too, as a really good vintage dealer will also develop a keen awareness of emerging trends, in part because they've been in the game so long but also because they know what fashion designers are asking for and buying with regards to looks for forthcoming collections. It's what you might call the vantage of vintage.
The creative magic of course lies in being able to take a vintage piece, mine it for inspiration and produce something with your own signature and style through out or simply to wear it in a way that makes it your own, even if it were made decades before you were born.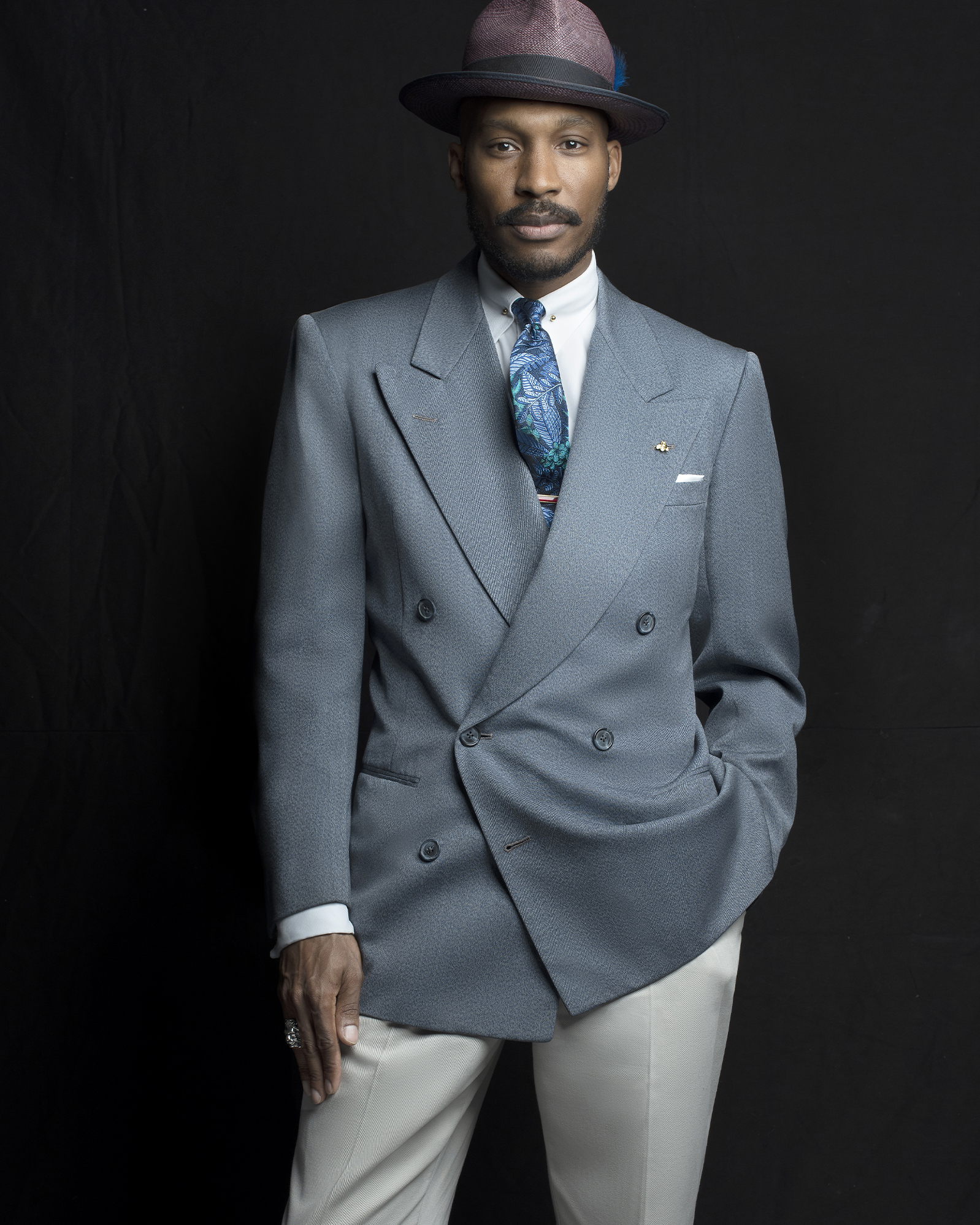 We shot these nine designers and creatives in Shoreditch Studios. Local to most of them, it's also surrounded by a multitude of vintage stores and flea markets alongside a plethora of independent labels and menswear brands. Besides having an amazing sense of style, these designers and creatives all have one major thing in common – an elevated appreciation of vintage.
On a certain level their love of vintage is about the detailing – those novel and long forgotten features that can only be found by delving into the past. But, it also comes from the awareness that great vintage pieces evoke an energy and a romance capable of informing the creation of something totally unrelated and new.
Each designer wears a vintage piece which, not only incredibly stylish, has also proven to be a personal source of inspiration them.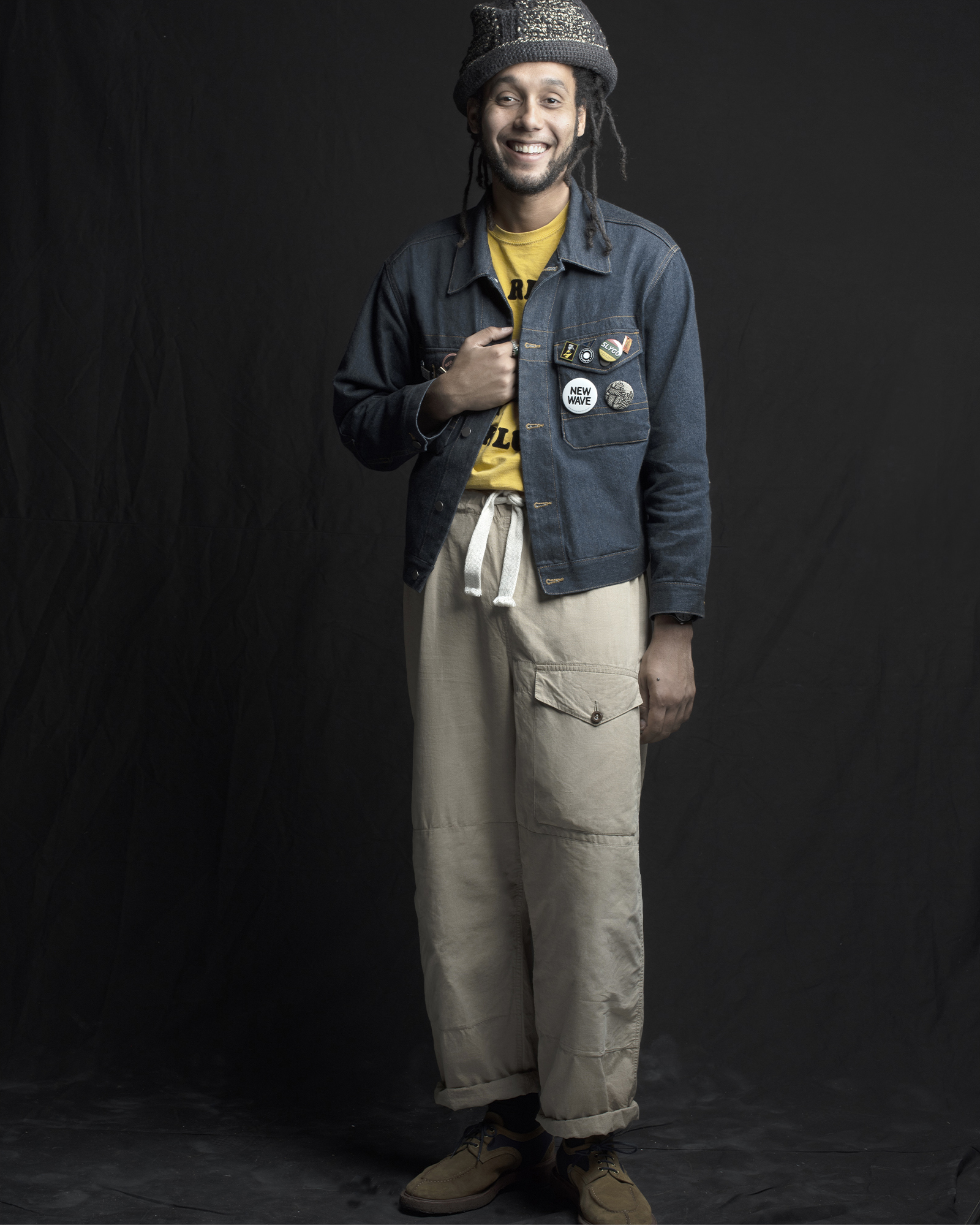 Name: Nicholas Daley 
Occupation: designer, fashion designer
Vintage Piece: 1948 British Army Desert SAS Cargo Pants. I reinterpreted these for my pull-cord trouser silhouette which has been in my collection line for the last few seasons. Its' wide shape and easy fit has been a great style to add. 
Quote: I always keep in mind when creating my own collections, how can I make garments more sustainable and last just as long as the vintage pieces in my archive.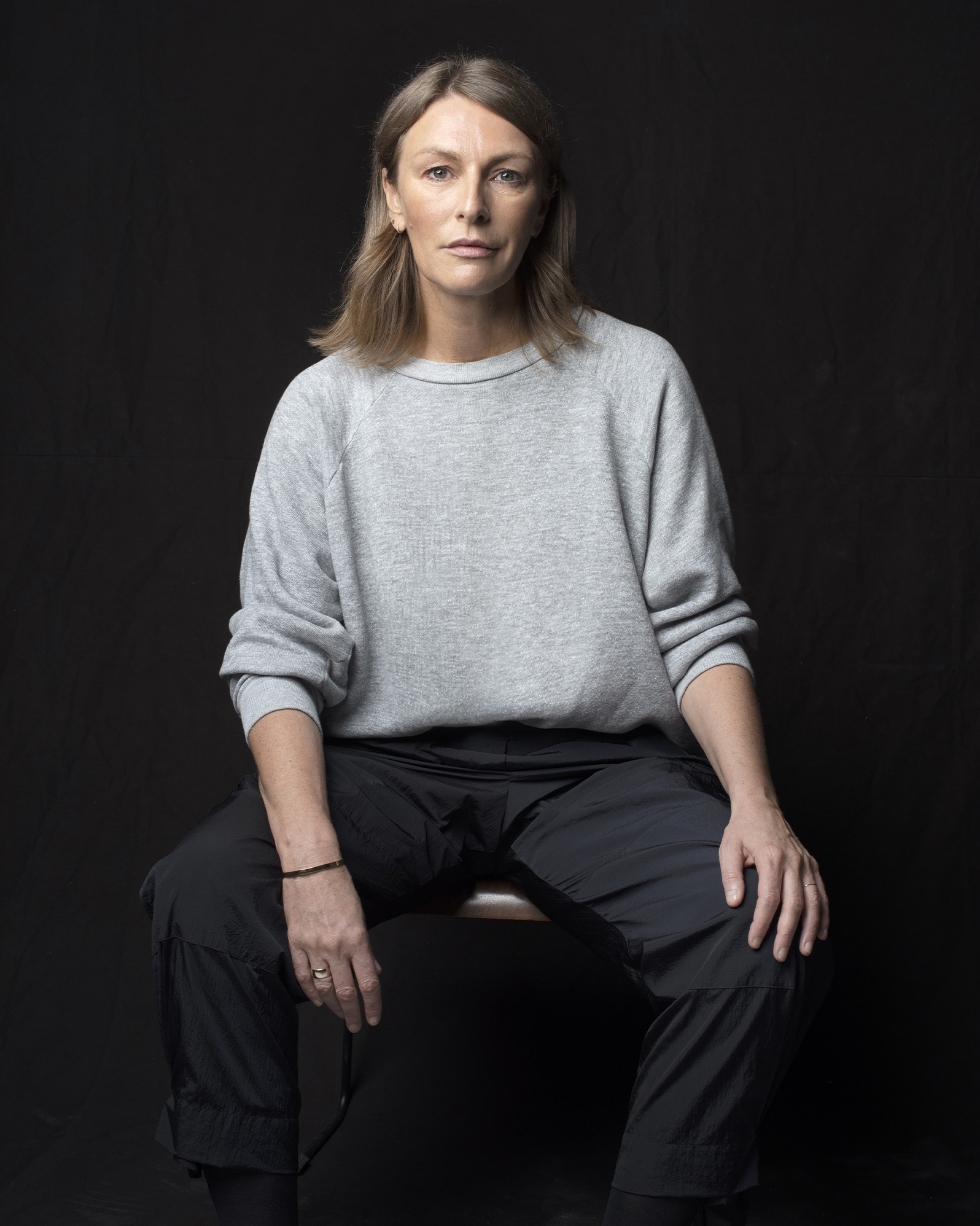 Name: Nick Wakeman 
Occupation: Founder & Creative Director of Studio Nicholson
Vintage Piece: – 70's marl sweatshirt by Sears. 
Quote:  I bought this sweatshirt around 8 years ago from my friend Joey Grana who has a beautiful vintage store on Melrose Ave. in LA. We made a plated merino / cotton knitted sweatshirt for our Winter 19 collection with the same feeling as this piece.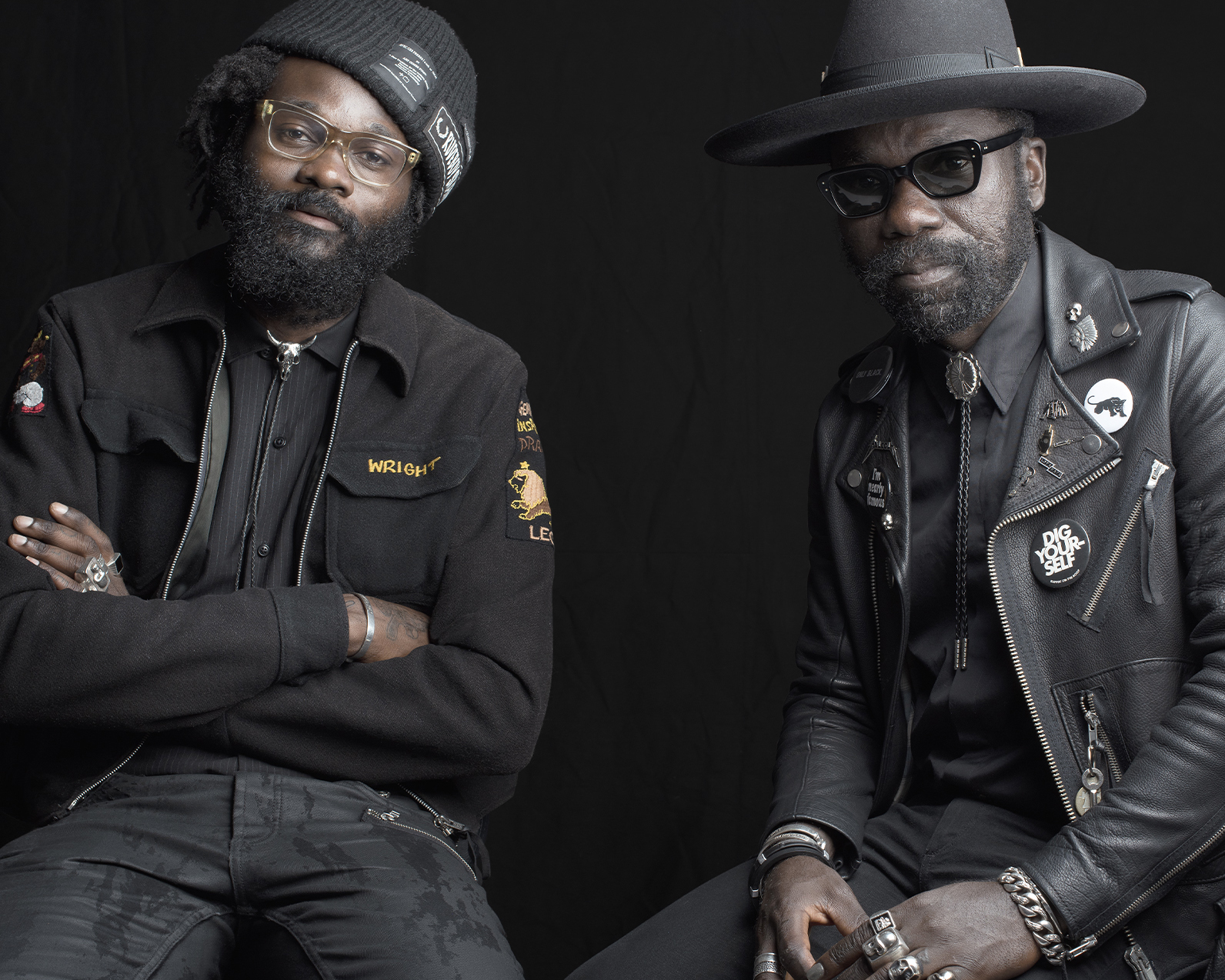 Name: Shaka Maidoh (L)
Occupation: Art Comes First, Design, and Production 
Vintage Piece: Vietnam US military jacket. 
Quote: I bought this piece at the Rose Bowl in LA about 6 months ago. Found it last year but it was very costly – this year the price had come down slightly – I was lucky to see it again. I'm sure the fit and design will inspire something in our next collection.
/
Name: Sam Lambert (R)
Occupation: Art Comes First, Creative Director
Vintage Piece: The eyewear resulted from me wandering Portobello Market every Friday checking every single stands. I think it's from the 60s British made.
Quote: Quality lasts longer – this has always been my main point of inspiration…. I've often said our kids won't have any vintage from our generation coz of fast fashion.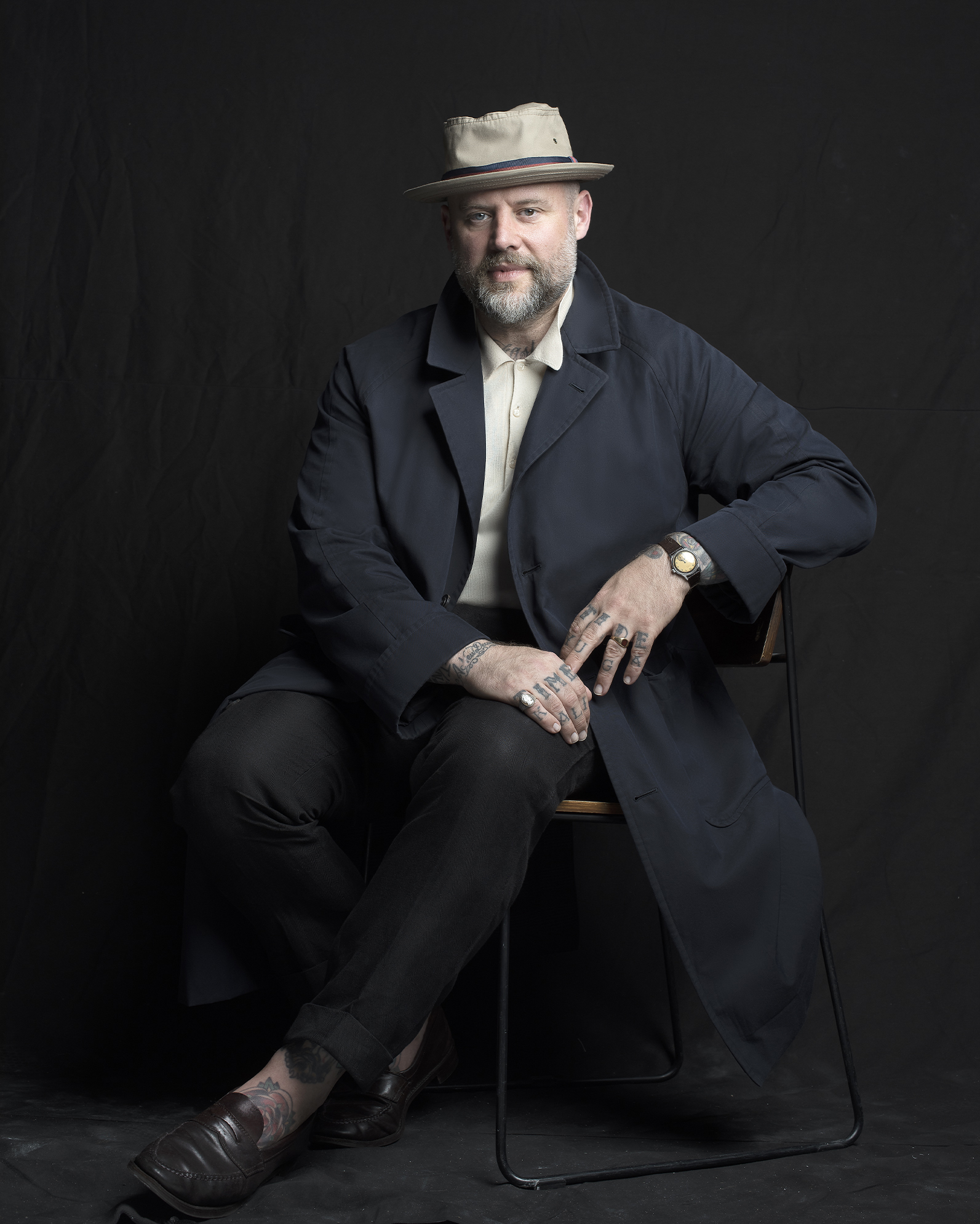 Name: Tony Sylvester
Occupation: Writer, sales associate, musician. 
Vintage Piece: My watch is from the early 40s. It's an old Tissot Aquasport. It was a gift from a friend of mine, Axel Jansson, who's a vintage watch dealer of some repute. It was a barn find and had been sitting in a dresser on a Swedish farm for decades building up this killer mustard yellow patina.
Quote: I think my interest in vintage doesn't come from any allusions to living in the past but from an appreciating of well-made items – pieces that were designed with longevity in mind.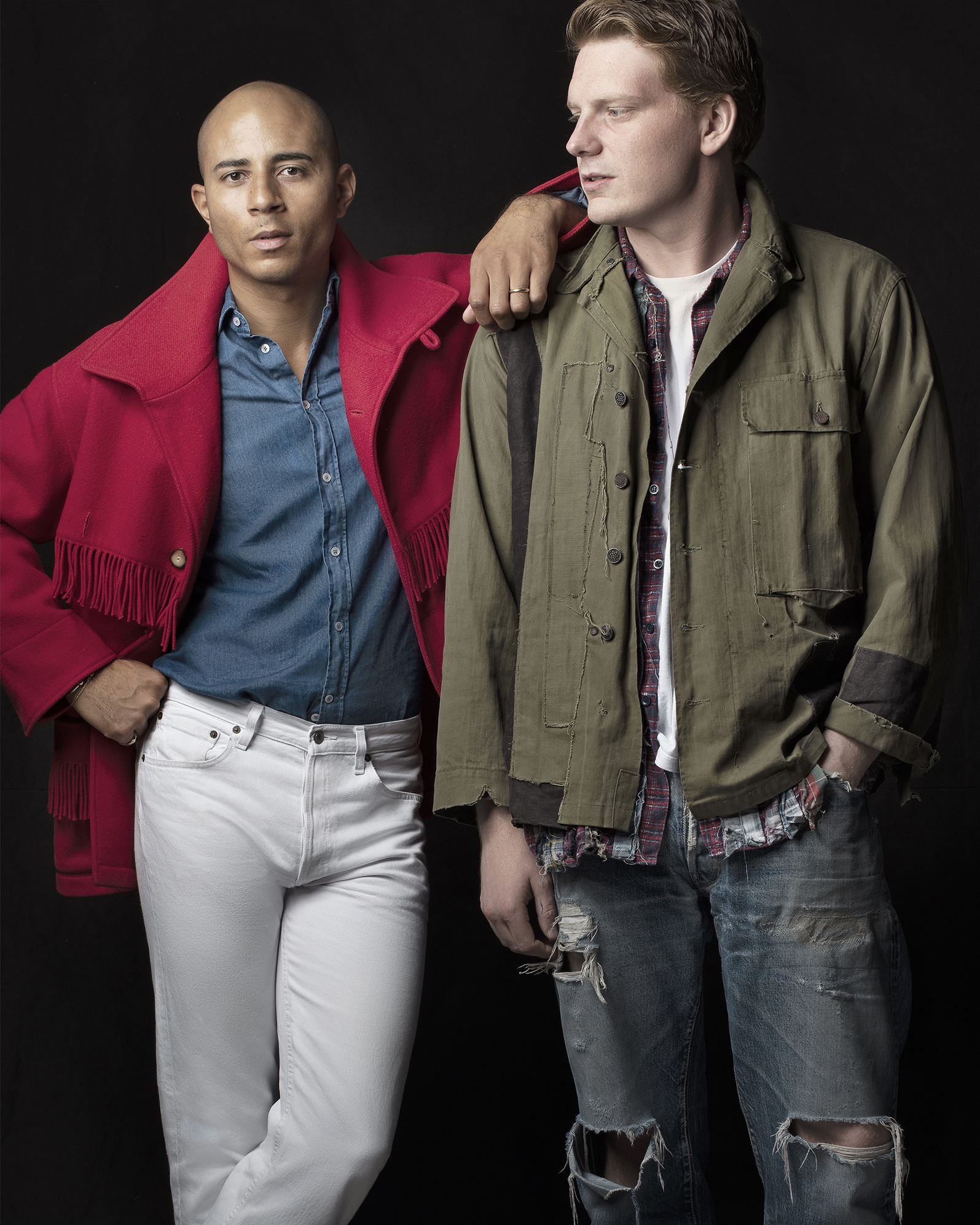 Name: Nicholas Walter (L)
Occupation:  Designer & creative consultant and co-founder of Horatio Footwear 
Vintage Piece: Red tasselled jacket, by Ralph Lauren's 90's brand RL 'Country'
Quote: Great vintage pieces can really make you think about who you're designing for and also realise that sometimes you just got to make it for yourself.
/
Name:  Billy Pendergast (R)
Occupation: Co-founder and designer at Horatio Footwear
Vintage Piece: The jacket is by Proposition. It's a reconstructed WW2 Marines jacket.
Quote: Vintage is always on the radar of what we do. Whether it is how we picture our footwear as part of outfits with clothing or old shapes and lasts we find, it's constantly being thought of.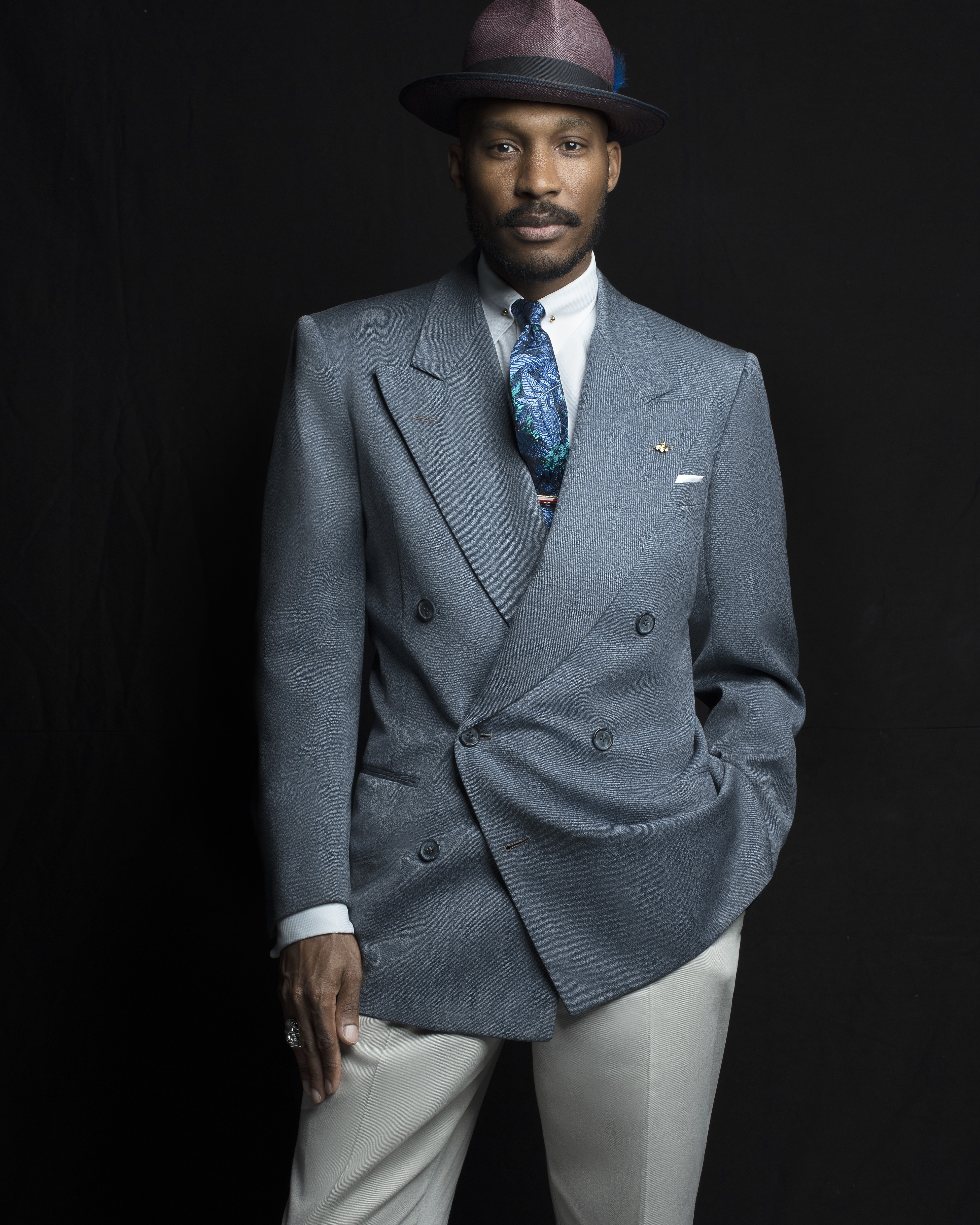 Name: Shaun Gordon
Occupation: Menswear Consultant, founder, designer & tie-maker for Shaun Gordon Ties
Vintage Piece: 1940s double-breasted jacket 
Quote: The craftsmanship of the past produced high quality pieces because the customers expected this. Hence vintage pieces are still with us today. This is the same attitude we have towards all our products at Shaun Gordon.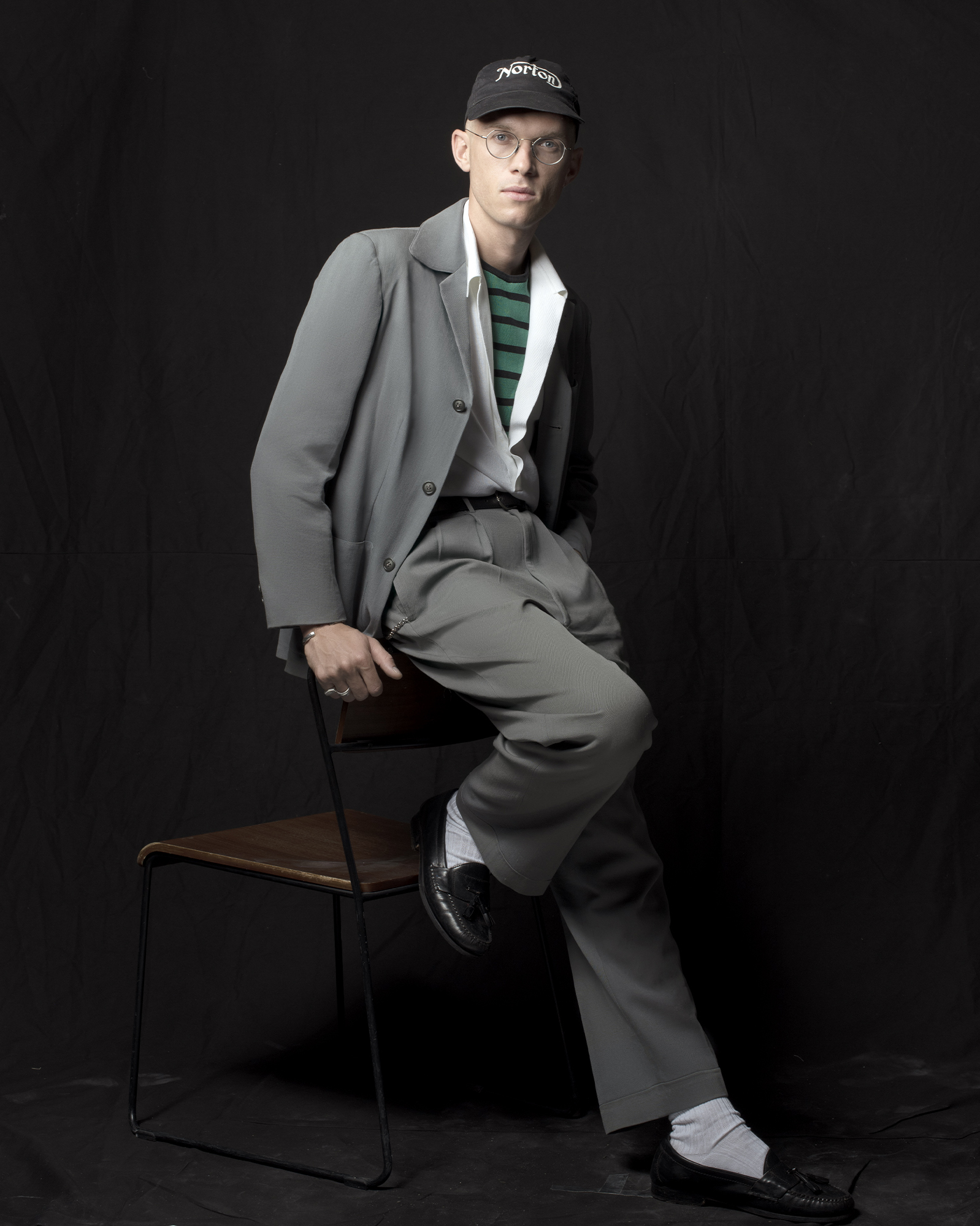 Name: Scott Fraser Simpson
Occupation: Designer for Scott Fraser Collection
Vintage Piece: mid 1950s suit, knit shirt from the late 1960s
Quote: The details and functionality of vintage is there for a purpose, in most cases there is no value engineering, cutting corners or lack of thought in these clothes. The cut, the drape of the fabric, the technical weave of the knit – all of these elements help me to design and make clothes ready for today but with a strong respect and foundation in the past. 
Text & creative direction Jason Jules
Photography Will Milligan
Shot at Shoreditch Studios, Shoreditch
Production consultant, Monique Kawecki, Ala Champ Fest
Special thanks to Issa Kunda