Cerruti's creative director Aldo Maria Camillo explains the reasoning behind his back-to-basics menswear collection for Paris Fashion week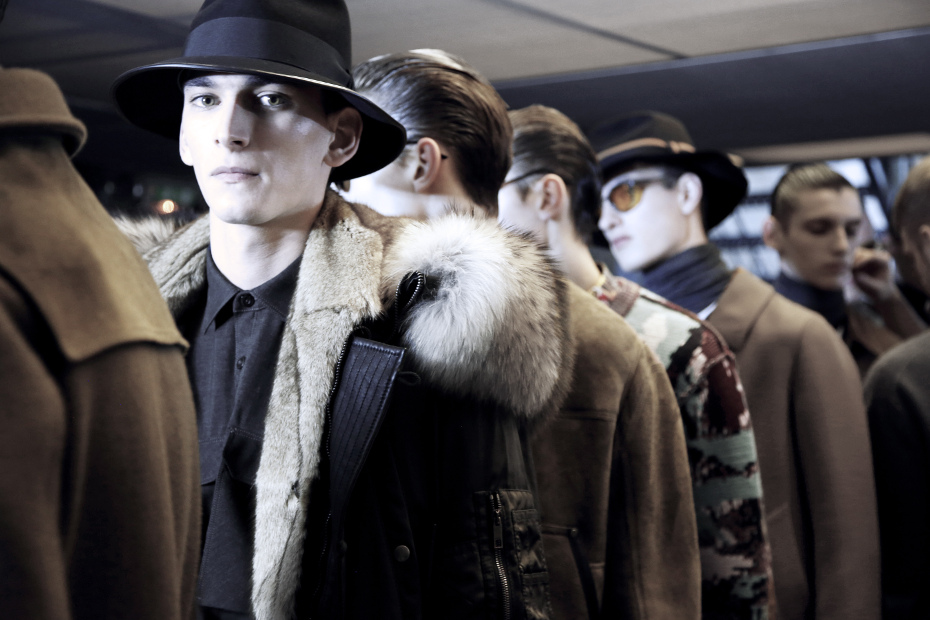 Since my first season at Cerruti, I've tried to re-establish the brand's DNA and vocabulary. It's something I think has been lost in the last 10 years or so, but I feel that it should be talked about as Cerruti has a beautiful history.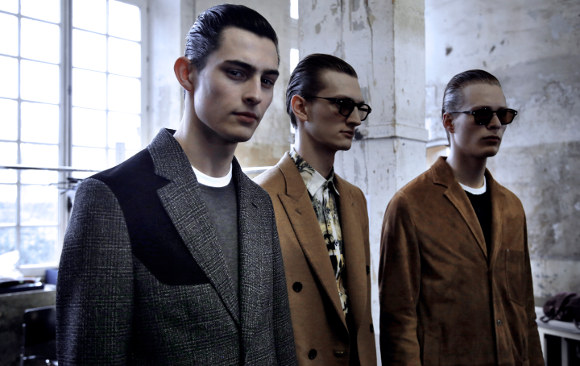 I've been working hard to readdress the focus and now the brand is centred around three main ingredients: fabrics, silhouettes and colours. We use the archives for all three, but update it for the 21st century. We research and develop new fabrics, playing with different yarns and weights, to get the perfect balance between the old and new Cerruti. In many ways this collection is a mishmash of those two. The clothes need to be contemporary, but at the same time we have to respect what came before us.
For AW15, I felt an urgent need to re-work classic wardrobe staples and make them more masculine.The pieces aren't new per se, but we've updated the way they look and feel – be it on the inside construction or the texture. For example, suits, duffle coats, pea coats, bomber jackets and blousons were all given this treatment because I feel they define the male wardrobe. I then added the artistic inspiration, which, for this season, came from the German artist Joseph Beuys. I was interested in the way he used felt as a fabric and mixed that with Nino Cerruti's idea of 'good fabrics make a good garment' to find the perfect Cerruti pieces. I also studied old Cerruti ads taken by Paolo Roversi where the guys are wearing fedora hats and long coats, and twisted it all to make it look new, fluid, organic and… a little bit unexpected.
"The clothes need to be contemporary, but at the same time we have to respect what came before us"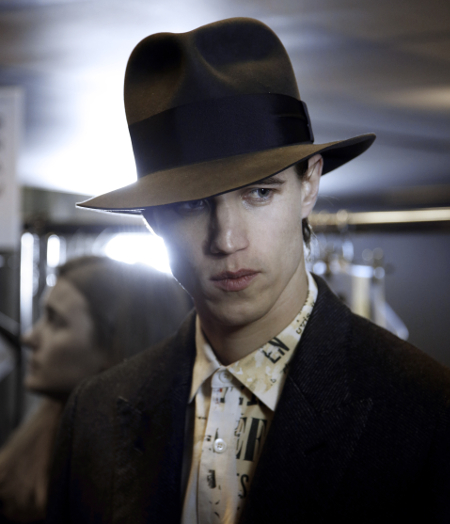 I like the idea of adding a touch of workwear; all pieces had to have a sense of functionality. For example, if there's an elbow patch it's there because it's needed. No decoration for the sake of it. Many suits are broken up but in subtle colours. The waistcoats are inspired by either hunting or fishing and feature multiple pockets, which makes them both stylish and utilitarian.