Carlo Kureishi reflects on the visceral sport flourishing in South Asia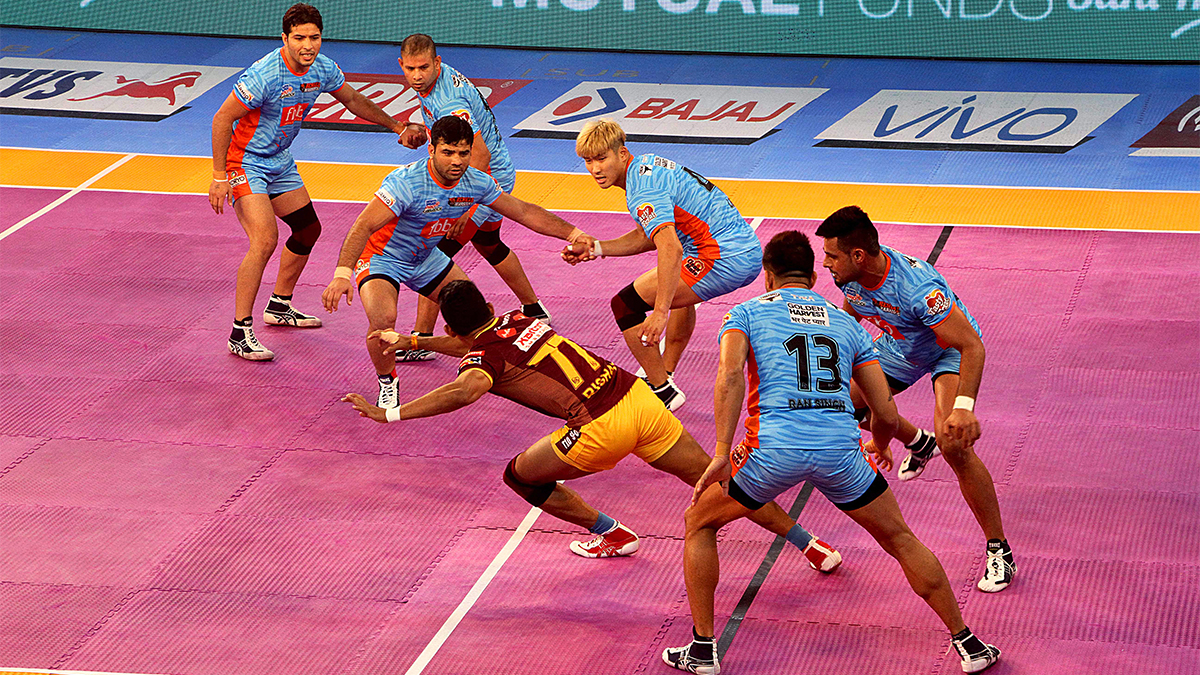 Good sport should be primal. Carnal. The laws should be implicit, unmalleable and few in number. Like forces of nature, rules should exist only in the background, lest a game can feel contrived. There are exceptions. Good rules can stimulate creativity and athleticism.  
In Kabaddi – an elegantly simple mix of red rover, wrestling, and tag – one of the defining characteristics is that player who is doing the tagging (the 'raider') must do so in one breathe, whilst repeating the word 'kabbadi'. There will be reasons for this. Perhaps it just feels good to say it. Kabbadi. 
A game of dusty, pre-modern origins popular in South Asia and played, in no small part, by the God Krishna in his youth, kabbadi has in recent years been mainlined into the consciousness of Bangladeshi, Indian and Iranian sports fans by the regional media behemoth Star Sports. 
Kabbadi is catch, basically, but played in a pro league of plush and sprawling stadiums; backed by celebrity owners and imbued with a glitzy American franchise aesthetic. It's visceral, fast-paced and has the cash and marketing potential to compete with Test cricket. If you weren't aware of it already, check it out – the chasing, dodging and wrestling might appeal to your primal impulses.