BOSS' SS22 signals a new beginning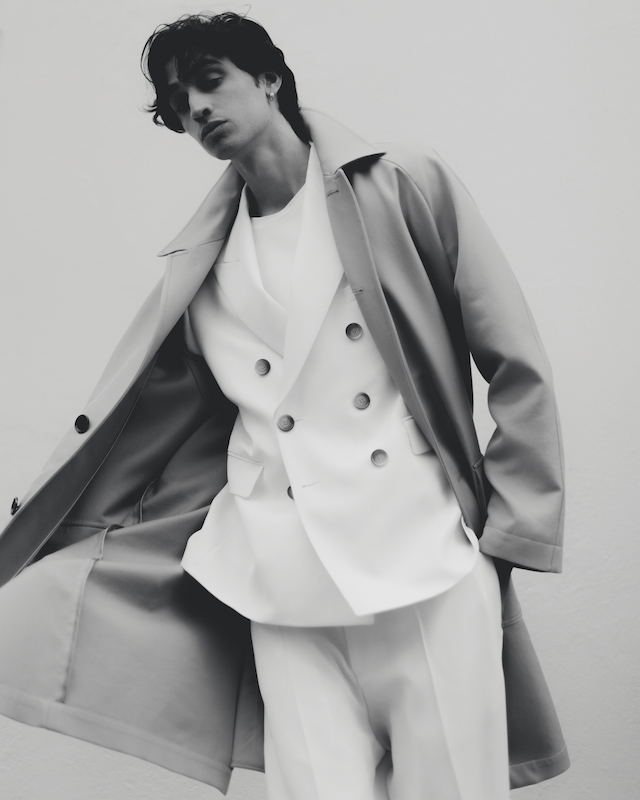 With any milestone comes a certain amount of soul-searching. The relentless passage of time and the ever-unpredictable future necessitate a pause, a taking of stock. A question that often emerges is one of continued relevance: How do you channel a lifetime's work into something fit for the future?
It's clear that HUGO BOSS has been having exactly this conversation as it approaches its centenary. Though it may have branched out over the years into casual wear and athleisure, its name has always been synonymous with impeccable tailoring. And while the suit is far from dead, any strict rules of dressing that may have survived the turn of the millennium suddenly feel cold to the touch.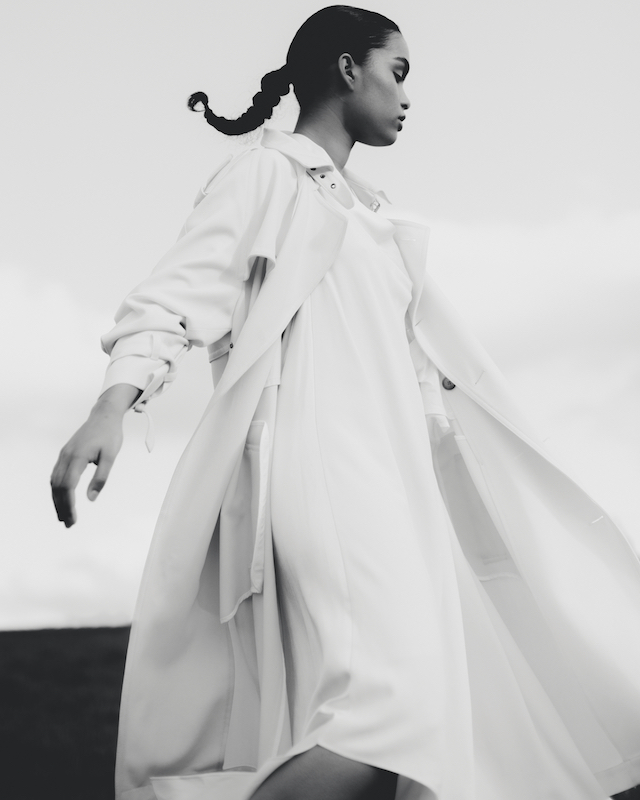 This is why BOSS has metamorphosed, just in time for spring/summer. The brand has undergone a thorough refresh: It feels sportier, worn with a deliberate insouciance. Its modern new uniform has stuck largely to a palette of camel, black and white with bolts of BOSS' signature orange. A new house stripe runs neatly down the sides of wide-legged men's trousers and divides the back of a sweeping women's cape neatly in two. The same tri-colore becomes the panels of a gently oversized polo shirt, turning up again in oversized parkas and across the hem of a car coat. Cleverly cementing the brand's refreshed identity is a recurring 'B' monogram, emblazoned on jumpers and bomber jackets, and transforming into a repeating pattern across lightweight outerwear and jacquard sweaters.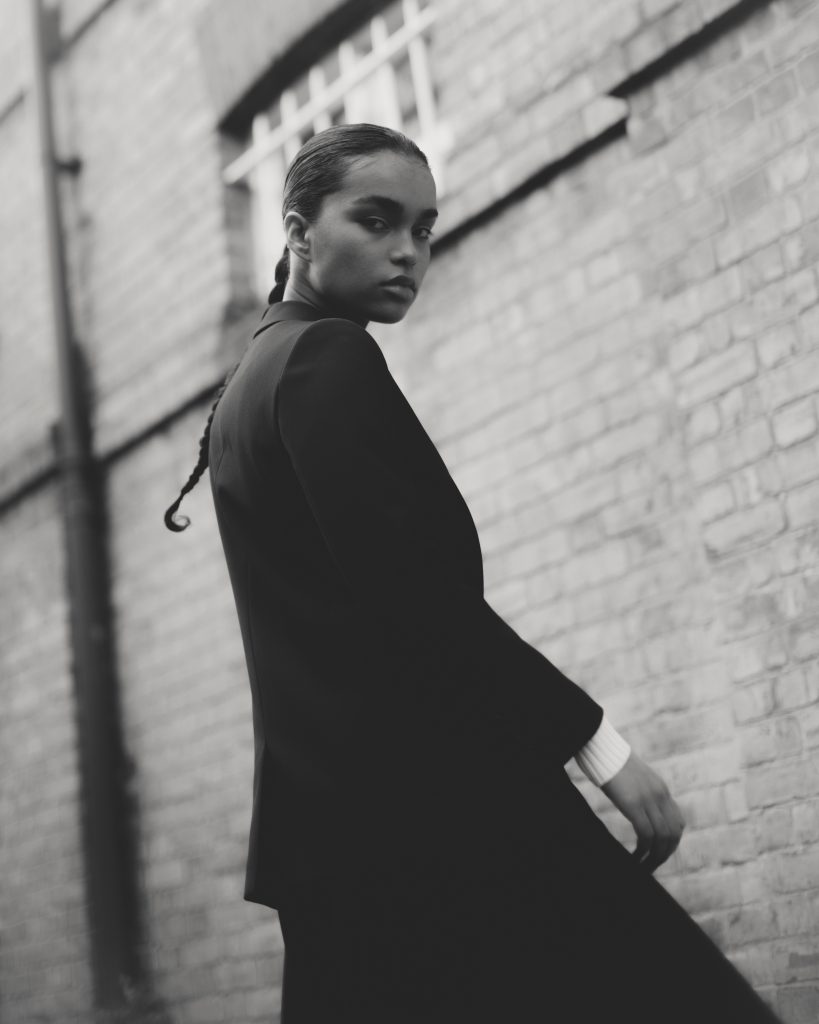 This is BOSS, so of course there's tailoring – cutting has been employed to devastating effect with a double-breasted white men's suit. But even this is ready for action, with generous proportions and sloping shoulders. It feels regressive to try to define what it's created using conventional labels of formal and casual, day- and evening-wear, with tailoring cut from technical fabrics, while leathers, wools and silks are reserved for more athletic wares – boxy hoodies, drawstring trousers. It's a tacit acknowledgement of the drift away from binary thinking and towards a world where rigid rules are in short supply.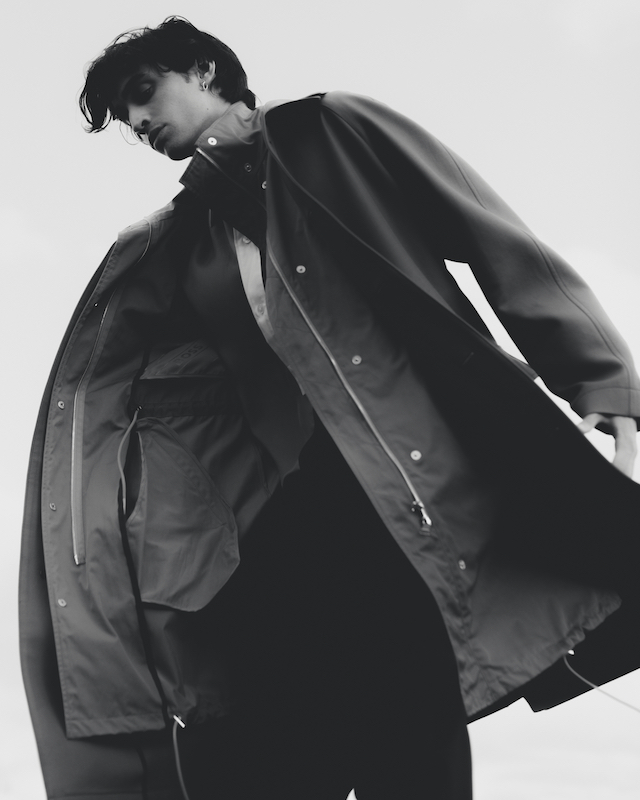 Rather than pain itself to articulate this new direction, the fashion house is turning to a troop of artists, athletes and creatives with similar ideals to do the talking. Models Kendall Jenner, Hailey Bieber and Joan Smalls, the American rapper Future, Korean multi-hyphenate Lee Min-Ho, and athletes Anthony Joshua, Alica Schmidt and Matteo Berrettini all appear in the striking #BeYourOwnBoss campaign you've likely seen play out across social media. To launch the collection, BOSS travelled to the Dubai desert, premiering a film which starred the likes of Senegalese creative Khaby Lame, American singer Teyana Taylor and British actor Lucien Laviscount. As it played to the gathered crowd, who stood shoulder-to-shoulder, smartphones in hand, it was evident that this wasn't the BOSS of yesteryear, but rather one ready to make a brand new mark.
ALL CLOTHING BOSS SPRING SUMMER 2022 COLLECTION
Photography Paul Phung
Styling Georgia Thompson
Hairstyling Yoshitaka Miyazaki
Models Aramish Mangi and Ingrid Fernandes at Viva
Make-up artist Rebecca Davenport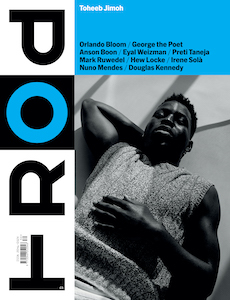 This article is taken from Port issue 30. To continue reading, buy the issue or subscribe here