Creative director Kris Van Assche presents SIGNATURE, Berluti's first pattern canvas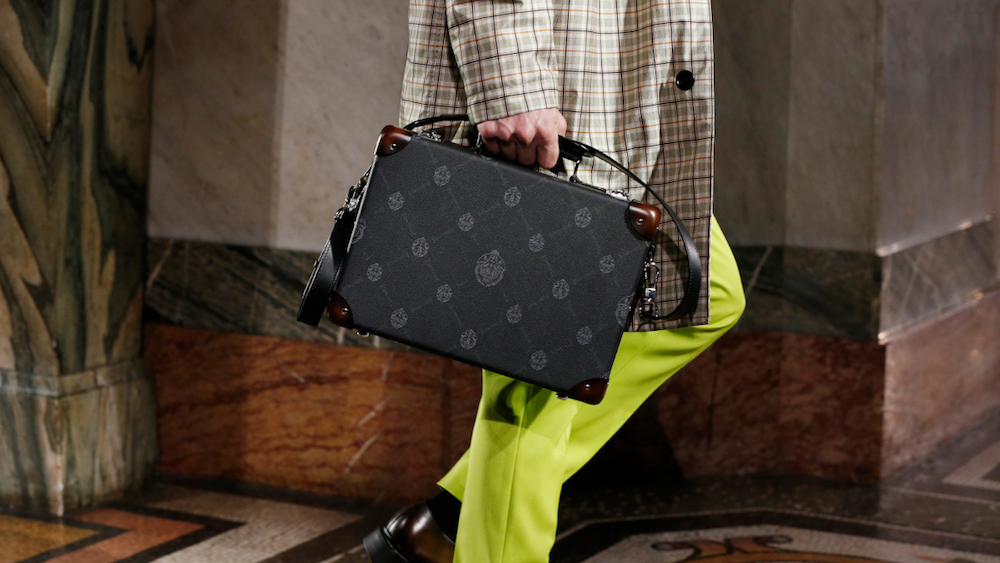 The House of Berluti, and the family that established it, is one marked by innovation, entrepreneurship and artistry. Alessandro, Torello, Talbinio and Olga Berluti each contributed something vital to the craft of shoemaking, revitalising their offering during the Roaring Twenties, post WWII, heady late 60s, 80s, and beyond. As a young Talbinio once noted, "The spirit of the House lies in the craftsman's respect and the artist's disobedience." Now, creative director Kris Van Assche looks back at over a century of work to create Berluti's very first pattern canvas printed with a unique seal.  
The former artistic director of Dior Homme joined the Maison in 2018, and with his debut collection back in 2019 translated the brand's iconic artisanal leather and marble workshop tables into prints for silk shirts, tailored jacquards and a patinaed leather suit. This same homage to heritage, one that fluidly mixes past and present, is apparent in SIGNATURE. Inspired by extensive archives, Van Assche has created a motif combining Berluti's new logo – taken from the shoe tree of the very first pair of shoes made by Alessandro Berluti – and the elegant strokes of the iconic Scritto motif, a nod to the calligraphy of Olga Berluti.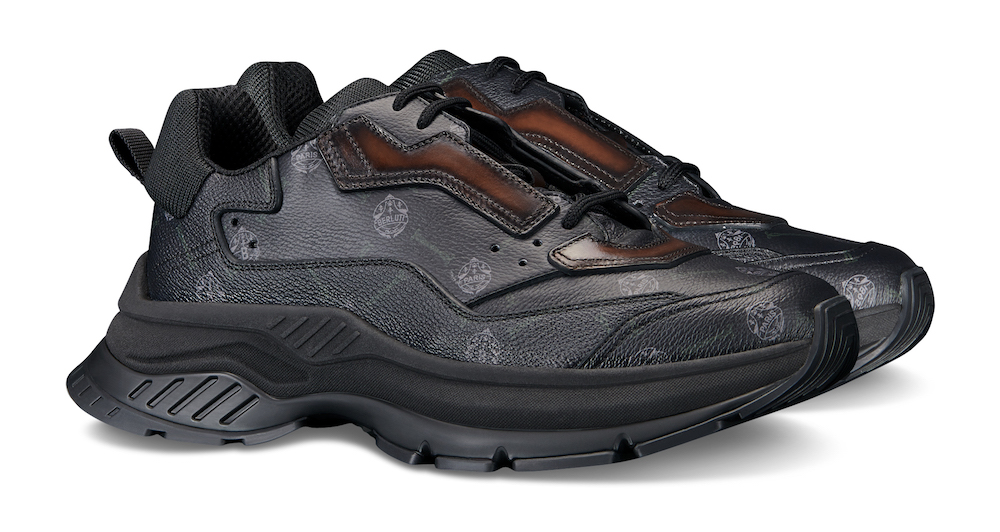 At the close of the 19th Century, a teenage Alessandro sought his fortunes in Paris, quickly earning a reputation as a talented bootmaker skilled with wooden lasts. The brand's spiritual and physical home is paid tribute to in the line's palate of black, slate and lead grey – reminiscent of a muted Parisian landscape – while the pattern canvas is applied to the brand's infamous hand-patinated Venezia leather (a supple material which owes its existence to Olga, who first developed it using natural and mineral tanning), finished with trademark leather details and bootmaker studs.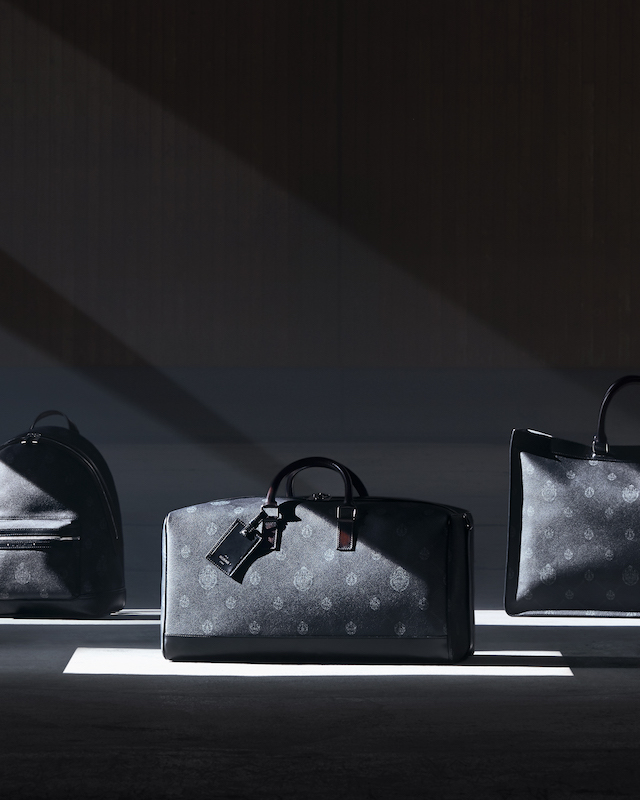 "My idea was to design a printed canvas that would look as if it had always existed in the archives", explains Van Assche. "The more I think of the future, the more I want to anchor it in a historical context. SIGNATURE Canvas creates a bridge between the past and the present."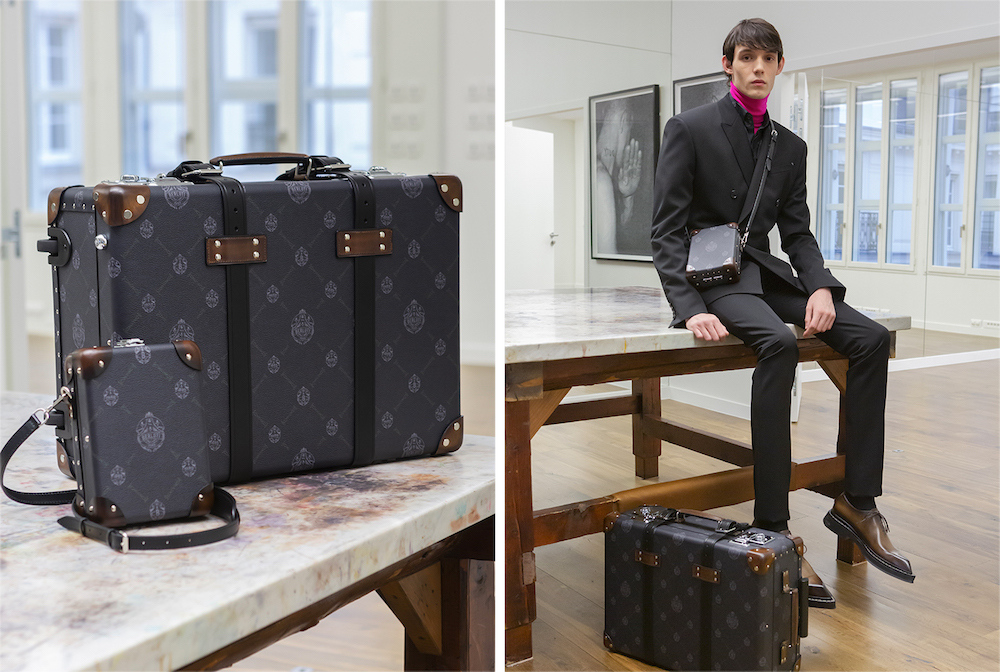 In addition to belts, trainers and wallets, the line offers a variety of briefcases, cross-body bags, clutches, totes, backpacks and a sailor bag. And, although international travel currently remains a dream for many, Berluti has collaborated with British luxury travel brand Globe-Trotter to create a complete travel capsule – eight hard cases in different formats – using the SIGNATURE Canvas. Formed of hand patinated leather handles, corners, and leather straps, the suitcases' hardy but lightweight base is achieved by compressing 14 layers of Japanese paper to create an organically textured shell. Here's hoping that lockdown is lifted sooner, rather than later.
The SIGNATURE Canvas collection is available in Berluti stores and online