Bret Easton Ellis' personal ode to the effortlessly chic Brioni suit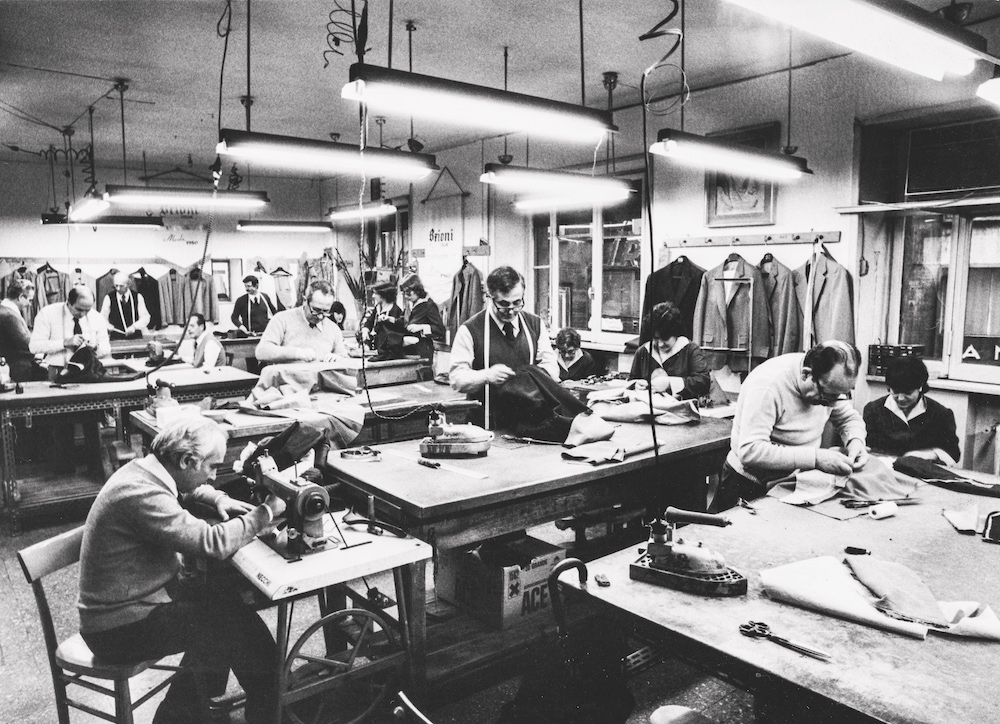 I bought my first Brioni suit when I moved back to Los Angeles after living in New York for twenty years, to begin production on a number of Hollywood projects that I had written and was going to produce. The connection between Brioni and its lustrous link to a cinematic past wasn't exactly on my mind when a salesperson at Barney's on Wilshire Boulevard in Beverly Hills suggested Brioni after I described what kind of suit I was looking for now as a recently transplanted denizen of the West Coast: One of my first concerns was that the suit would be light enough to wear comfortably in this altitude that was so different from the one I had experienced for two decades on the East Coast. I was at a time in my life where I thought I was finally settled – there was a big new film, there was a brand-new relationship. I was in my early forties and I wanted to look my age – or, at most, good for my age. I didn't want anything trendy, something I might not have minded or would have even preferred in my twenties and thirties, but not any longer. In the 1980s and '90s, when I came of age, I lived in a society that expected its young men to be interested in fashion – and to a degree I was, but only in a glancing way – and I wore my fair share of suits in a world where there was a youthful formality that doesn't really exist today except during awards season and the increasingly rare black-tie affair.
The suit the salesperson brought out was surprisingly very simple: two-button, navy blue. I tried it on, not expecting the suit to make much of an impression, since it seemed so basic, and yet after I put the suit on, I looked at myself in the mirror and realized it embodied exactly the kind of style that I responded to: You knew it was chic, but it was invisible, it didn't loudly announce itself. The Brioni suit came the closest of any suit I ever wore that had this particular mix of classicism and comfort, of being both fashionable and timeless. It accentuated my build – it fit me, it was tapered – and yet it felt loose and flowing. The suit was, I thought, the most beautiful and comfortable I'd ever worn: So simple, so streamlined, it felt like it was hanging off me, my movements were never constricted, and the suit didn't swallow me up as some of the boxier suits that were fashionable in the early 1990s did – it was effortlessly flattering. What made it so versatile was that it was light enough to wear in an increasingly casual Los Angeles, and dressy enough to wear to an event in New York if you added the right shirt and tie and shoes. But it wasn't necessarily a formal suit, and in L.A. I liked wearing the suit with a powder blue button-up V-neck cashmere sweater, black loafers, and tortoiseshell sunglasses, if the event was outside in the pre-dusk of an early evening during the summer months. Many L.A. gatherings take place outdoors when the sun is setting and yet the light is still hard.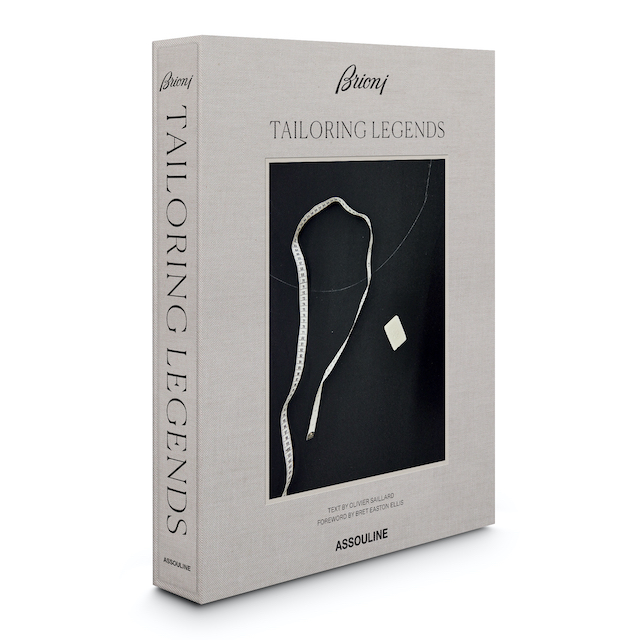 Two years later I distinctly remember a cocktail party on the patio of the Polo Lounge in The Beverly Hills Hotel during the years when I wore the suit, and the compliments I usually received. L.A. had started out with so much promise when I had bought the suit, but the usual disappointments had announced themselves. And what was going on in my life was somehow connected to my feelings about the suit: That night I realized the movie was falling apart, and the affair had broken up, and though both of these things left me unmoored, I also began to feel as if I was free from the pose that every man thinks is required of him, until they realize it isn't required at all. Something happens in a man's life at a certain point, where the rules of society he has always bought into unquestioningly seem fake and stop making sense to him; it's a charade, you realize, and you start moving past disappointment and regret, heading to a new kind of freedom – because you've simply, unapologetically, become your real self. There was something about the Brioni suit that emphasized this freedom I was experiencing, embodied it. It was a signifier, and that's why it always made me feel better – it aided in the newfound confidence I was experiencing despite life's setbacks, setbacks that were easier to deal with because of age. This moment in my life will always be defined partly by that suit, because this was the point where I didn't want to wear anything else when I went out. In fact, as Los Angeles shifted into an even more casual mode, I kept the Brioni suit – one of the only ones I have from that period. And on certain days, in certain moments, it's ultimately a reminder of not what went wrong during that period, but what went effortlessly and ineffably right. I became the man I never knew I ultimately wanted to be.
This text was taken from Brioni: Tailoring Legends, published by Assouline, February 2022