London-born singer and Flying Lotus collaborator Andreya Triana explains how a Lauryn Hill album helped shaped her career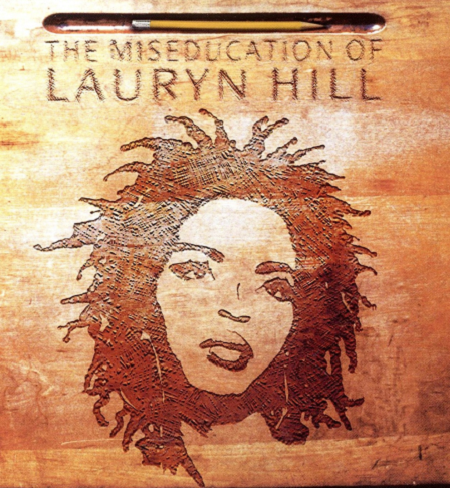 At the age of 14 I was uprooted. I was taken kicking and screaming from the comforts and discomforts of inner city London life. But nonetheless these discomforts were reassuring and familiar. Sat with my two little brothers in the back seat of a battered motor, my family drove for hours up the motorway waving goodbye to our West Indian family of countless cousins and endless aunties, leaving behind the noise, the high-rise flats and the crime.
We arrived at our new home in Worcester in the West Midlands and into an ever engulfing void of strangers with stranger accents. No noise. No high-rise flats. Definitely no crime. It hurt, a lot, and I felt alone. Very alone. I'd always been a curious kid with an appetite for music, which grew bigger as my bones did. It seemed that in this unknown place music filled the space which familiar faces used to.
On my 16th birthday I was given a gift. Wrapped up in all its worldly glory was The Miseducation of Lauryn Hill. I listened to the album for the first time while laying on the floor of my messy teenage bedroom. From the moment I pressed play I cried. A lot. It felt like someone understood. The melodies wrapped me up in a warm blanket and the lyrics told me that everything was going to be alright. That album was to soundtrack the years that followed and became instrumental in encouraging me to become a singer and songwriter.
As fate would have it, I recently got to meet Lauryn Hill. Beforehand I tried to plan what to say, but how do you find the exact words to tell the person whose album has influenced your life? When it's opened your mind and helped you to pursue dreams that ultimately came true…
With my heart beating loudly in my chest I reached out and shook her hand. 'Thank You,' I said. 'Thank you for finding me.'
Andreya Triana's new album 'Giants' is available for pre-order on iTunes.