Stuart Anderson-Davis reflects on the rapid ascent of US presidential hopeful Pete Buttigieg, in spite of his name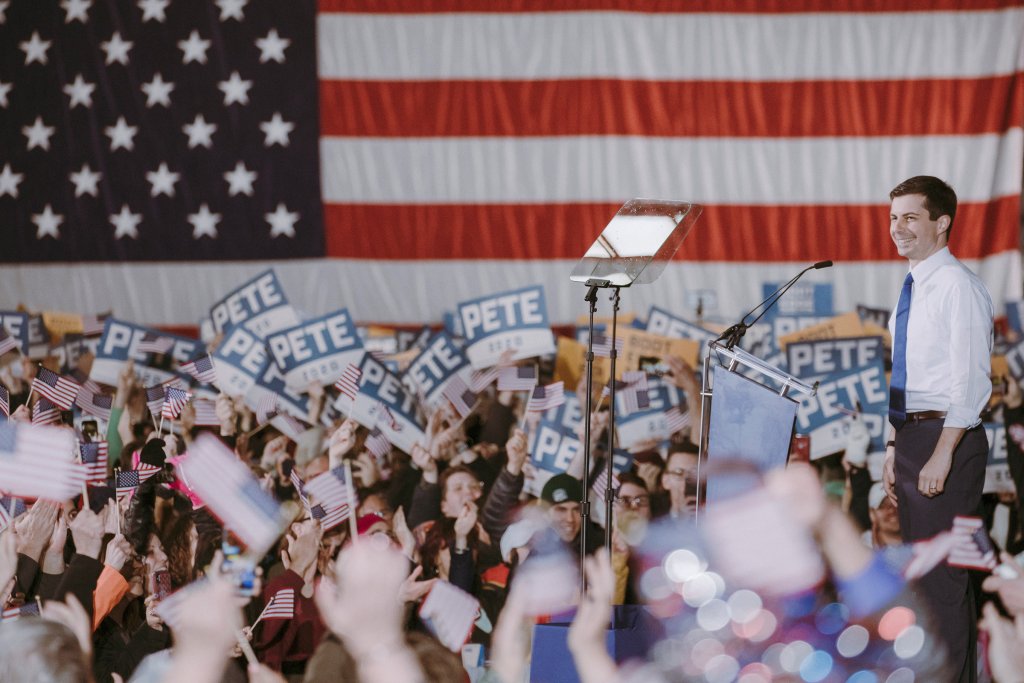 Would you vote for someone with a silly name? I don't mean an unusual name. I mean a name that makes you really laugh out loud, double-take or suspect a Private Eye style fake.
Well, America is the land of the free and citizens here are very free to elect representatives with funny names. Just last month, one CNN Presidential debate alone featured Governor John Hickenlooper, Senator Amy Klobuchar (shout it aloud like a Batman effect), Don Lemon, Dana Bash and a man whose surname remains a hot topic from coast to coast. I refer to Pete Buttigieg, Mayor of South Bend, Indiana – the most unusual and interesting of the 2020 Democratic candidates.
But first, how do you pronounce that surname? Is it Butt-I-cake? Butt-gauge perhaps? Oprah Winfrey hedged with "Buttabeep" and "Buttaboop", but neither hit the mark. Even the candidate's husband, Chasten Buttigieg (did I mention he's a gay man running for President) couldn't provide a conclusive answer, tweeting out options including Buddha-judge, Boot-a-judge and Boo-tuh-judge.
Now, in business it would be considered a bad idea to launch a brand or product with a name that people can neither pronounce nor spell. Name recognition is critical to success and the most iconic brands develop clear, simple and impactful identities that cut through to engage their audience.
With that in mind, imagine you're tasked with taking a man whom 99.99% of Americans have never heard of and getting him elected President – a job requiring you to build a globally recognisable "brand" that inspires mass popular support and converts that adoration into tens of millions of votes on polling day. That's why the name thing really matters. Indeed, Buttigieg admitted as much in his first campaign speech, where he recalled that as an ambitious teenager he had "wondered if his last name would be a stumbling block for the rest of his life." Little wonder early interviews focused more on his surname than any policy.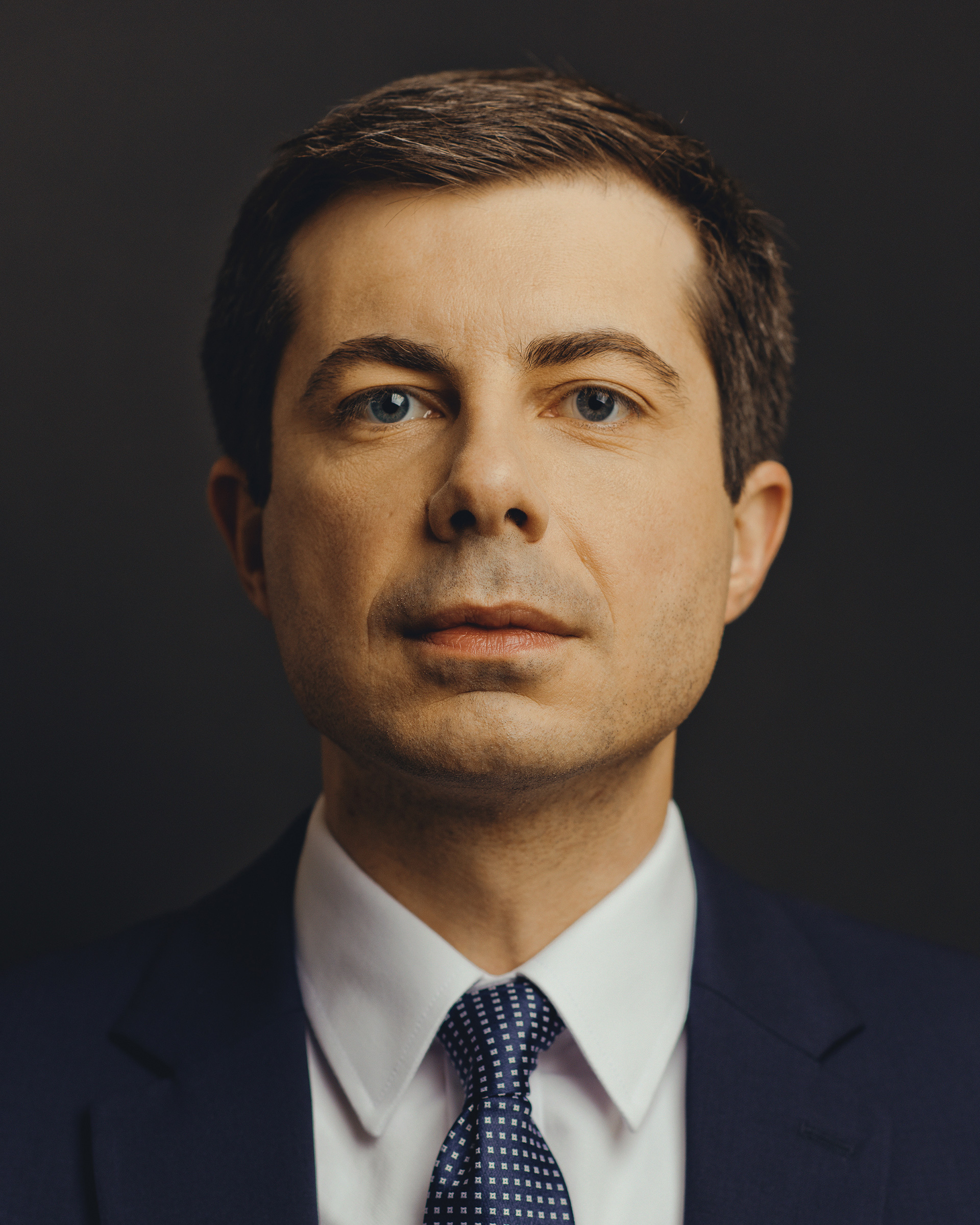 Crucially, the response of Buttigieg and his team to this unusual situation has been spot on. Firstly, they responded to the fascination with good humour – embracing the joke and recognising that a national debate triggered by the candidate's surname could be harnessed to introduce 'Mayor Pete' to millions of people (even if many were taking the piss) and deliver the crucial oxygen of publicity his campaign needed to live.
Secondly, the campaign has tried to take control by agreeing on the toughest, most All-American phonetic option possible and pushing it out hard. Placards, banners and T-shirts were produced in their thousands to finally put the pronunciation issue to bed. BOOT-EDGE-EDGE – hell'uva name for a Commander in Chief!
This plan has (mostly) worked and thank goodness, because get beyond the name and you find one of the most extraordinary stories of any Presidential candidate. 
Buttigieg is a polyglot who attended Harvard and won a Rhodes Scholarship to Oxford University, before enlisting with the US Navy Reserve as an Intelligence Officer. In 2014, he was deployed to Afghanistan where he worked to identify and disrupt the finance networks of terrorist groups, as well as driving armed convoys – a role he has described as "military Uber". Like Britain's own Rory Stewart, this image of the fighting scholar is a compelling one for voters: a young man smart enough to walk into any job and get extremely rich, but instead setting down the proud path of national service (notwithstanding Buttigieg's three years at McKinsey & Company, a job his campaign understandably downplays).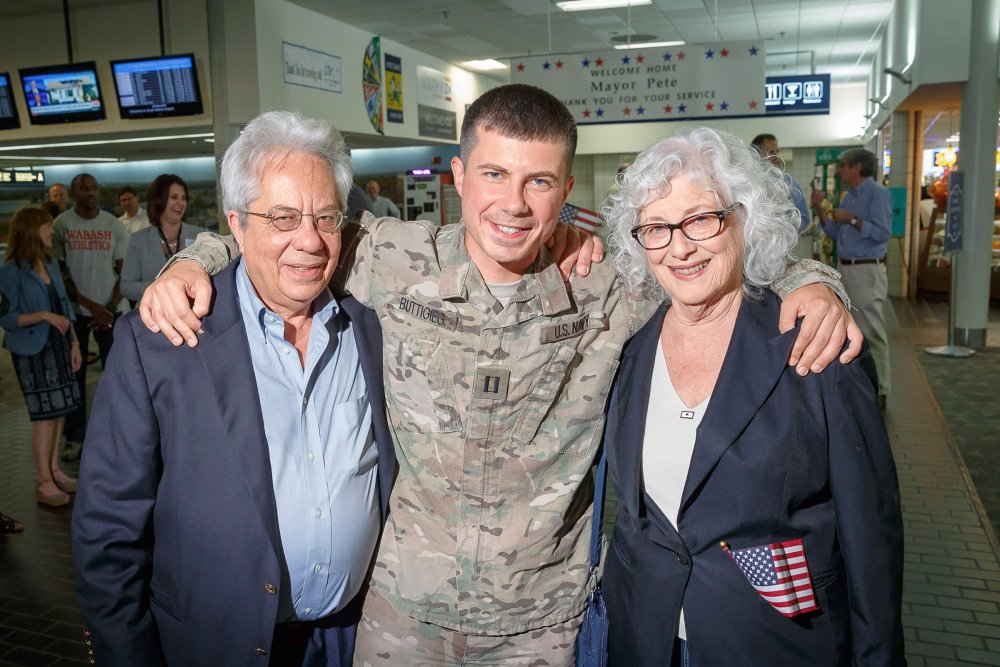 Buttigieg was elected mayor of South Bend at the ludicrously young age of 29 – the youngest leader of any U.S. city with over 100,000 residents. 'Mayor Pete' then came out to the public during his first term and from that moment he has not downplayed his sexuality, but made it core to his public narrative. This decision makes Buttigieg's political success even more impressive when you consider that Indiana is a red state that not only produced arch conservatives like Mike Pence, but still permits employers to fire someone because they are gay.
However, it is the nature of Buttigieg's political experience that makes his rise to national prominence so unusual. South Bend is a city of barely 100,000 people and a relative political backwater, providing nothing like the profile platform traditionally needed to compete with Governors, Senators and high-profile Members of Congress. Notwithstanding the name issue, it's a miracle 'Mayor Pete' got this far.
In addition to the memorable résumé, Buttigieg's self-positioning as the torchbearer for the next generation of American leaders has been key to his success. He has turned his greatest weakness (inexperience) into an asset with a smart campaign that is focused on sparking a fresh start for the nation. Every day, Buttigieg is harnessing his relative youth and fresh-faced image to stand out against older rivals like Joe Biden and Bernie Sanders who've been around for decades.
Sprinkling his speeches with Obama echoes of "hope" and "change", Buttigieg has set out a policy manifesto that is progressive and bold (although not as revolutionary as Sanders or Elizabeth Warren). The pitch seems particularly steered towards younger voters, especially liberals under the age of 40. Climate change. Stronger Gun control. Education. LGBT rights.
And it seems to be working. "Mayor Pete" has come from nowhere to establish himself in the 2nd tier of Democratic candidates (behind the "Big Three" of Biden, Sanders and Warren) and he is now regarded as one of the nation's most significant and exciting politicians – regardless of whether he wins this time around.
Indeed, a measure of his success is that Donald Trump has turned his dubious humour his way, comparing Buttigieg to Alfred E. Neuman – the geeky boy mascot of Mad magazine. Buttigieg responded with a shrug and characteristic allusion to his youth: "Poor guy. President of the United States, trying to get the attention of a 30-something year old".
So, could 'Mayor Pete' go all the way? It seems unlikely at this point, but politics is unpredictable at the best of times and these are categorically not those times. Indeed, President Pete is no less likely a prospect than President Trump was at this equivalent stage four years ago. Significant questions remain about the candidate's youth, his lack of "Washington experience", his record in South Bend and (frankly) whether America is ready to elect a gay President.
However, many of those same doubts were raised about America's first black Presidential nominee, and we know how that turned out.