A new book published by Edition Patrick Frey looks at the life and legacy of Georg August Zenker, a German botanist and gardener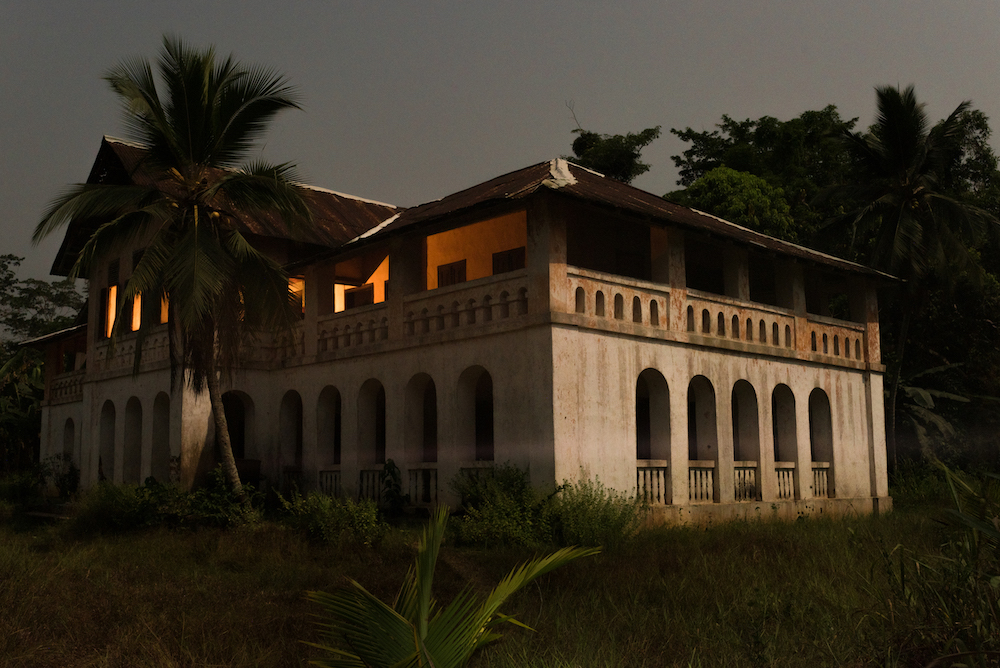 Botany, by definition, is the study of plant life and biology. And those who take up the title of a botanist therefore seek to understand the science of this field, studying all sorts from flowers and fruits to plants, fungi and algae. Some of the earliest moments in botany hark back to herbalism and humanity's efforts (and success) to identify medicinal, edible and poisonous plants, while later times ensued a western desire to collect and preserve botanicals for science, technology and knowledge. It also has a rich history in colonialism, too, where in the early modern world, botanical science was vital to the economy, and the environment was harvested and exploited for monetary gain. 
Georg August Zenker is a widely known name in the natural sphere. A German gardener and naturalist, he worked at the botanical gardens in Leipzig and Naples before travelling as a researcher to Africa in 1886 on behalf of the Italian government. He was also a colonial servant, put in charge of the Sibange Farm, and later worked as a preparator – responsible for the installation and de-installation of museum exhibitions – at Yaoundé Station in Cameroon, during which he would collect and cultivate native plants. According to the paper Zenker, Georg August (1855-1922), he was the only European on the Yaoundé Station, and he was cut off from outside contact due to hostilities between tribes of the Botanga coast and those of the hinterland (a German word for a settlement behind a coast or shoreline). In 1895, he quit the colonial service to return to Germany, but it wasn't long until he returned back to Cameroon as a private citizen, founded a plantation and colonial-style house in Bipindi and grew coffee, cacao and rubber. In 1922, he passed away from problems with his kidneys.
Zenker left behind a legacy in the natural world (some of which is controversial), and his time spent in Cameroon involved collecting botanical, zoological and ethnographic items, which were then transported back to the western world in a number of Museums, mostly in Germany. He gained wide recognition for his work, and various African plant species were named after him, such as Agelaea zenkeri G. Schellenb., the Anthericum zenkeri Engl. and the Diplazium zenkeri Hieron. But it's not just the fauna and species that bare his name years after his passing; he's known to have lived a polygamous life at the station with several African women, some of whom had his children.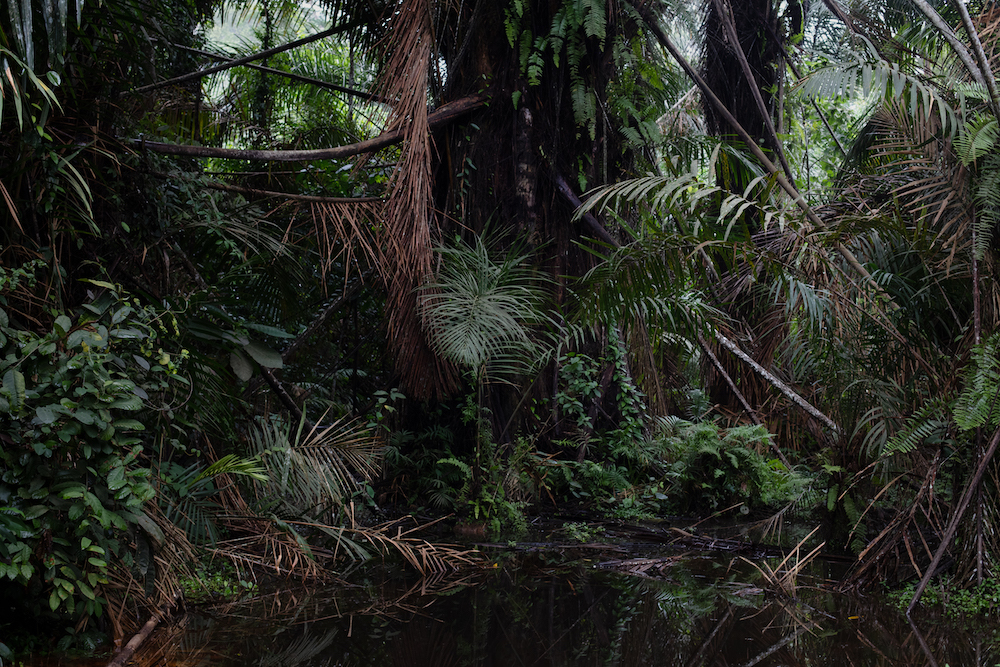 And now, his name and life has become the subject of a new book Zenker, created by two Berlin-based photographers Yana Wernicke and Jonas Feige, and published by Edition Patrick Frey. Looking at the history and repercussions of the German botanist and gardener, the project came about following an enduring interest in the topic. Yana, for example, had visited Cameroon for several months after school, which is where she became aware of Gorg and thought to focus her graduation project on his story while they were both still studying photography. "In 2013, we went to Cameroon and met the Zenker family for the first time," says Yana. "We quickly realised that the story was too intricate and complex for a graduation project." In 2016, the duo had visited the Zenker family once again in Bipindi and decided to take things further. "We were fascinated by Zenker and the contradictions both within his person as well as his actions. We were curious to visit his villa and meet his descendants, who still proudly carry the Zenker family name."
Proceeding to photograph Gorg's family in parts of Cameroon, Belgium and Germany, Zenker compiles real-time imagery of the present day along with interviews with his descendants, a biography of Zenker, as well as materials from Berlin museums and letters that Zenker had sent to Paul Matschie between 1896 and 1920 – Paul is the director of the mammals department at the Berlin Zoological Museum and one of the main purchasers of Zenker's collections. "These letters near perfectly cover Zenker's time at the Bipindihof, from its construction up until Zenker's death there in 1922," explains Jonas. "In the book, they are interspersed with out photographs from present day Bipindihof, paralleling two narratives that share the same place but have happened at very different times."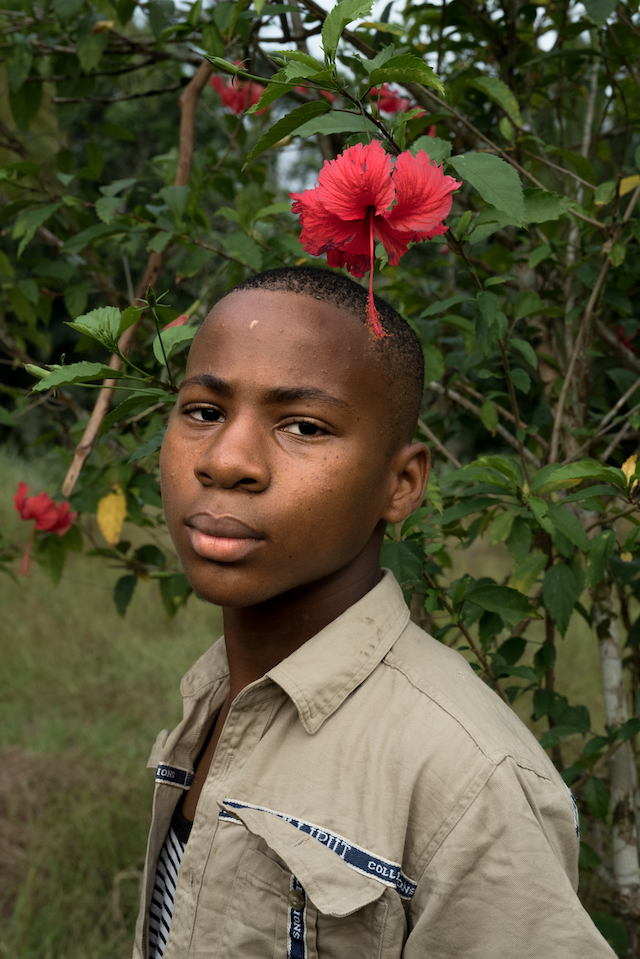 In terms of the museum tables specifically, this archival addition illustrates the many items he preserved over the years, some of which bare his title and can be viewed in museums today. In Zenker, these tables only depict a fraction of the work that Zenker had collected: "The lists raise many important questions about colonial booty, provenance, restitution and ownership," notes Yana. Recent times have addressed these questions in the many, with the likes of Jonathan Jones penning in the Guardian how British museums "cannot any longer coldly keep hold of artistic treasures that were acquired in dubious circumstances a long time ago." These lists in Zenker are not exhaustive yet still remain astonishingly large, depicting not only the collection (or smuggling) of plants and species taken from their native habitats, but also the killing of animals to then be prepped and sent off to be cased in museums. It's a reminder of this period in time, detailing the extent to which colonialism and its violent, wealth and knowledge-craving ways were perpetuated throughout Europe.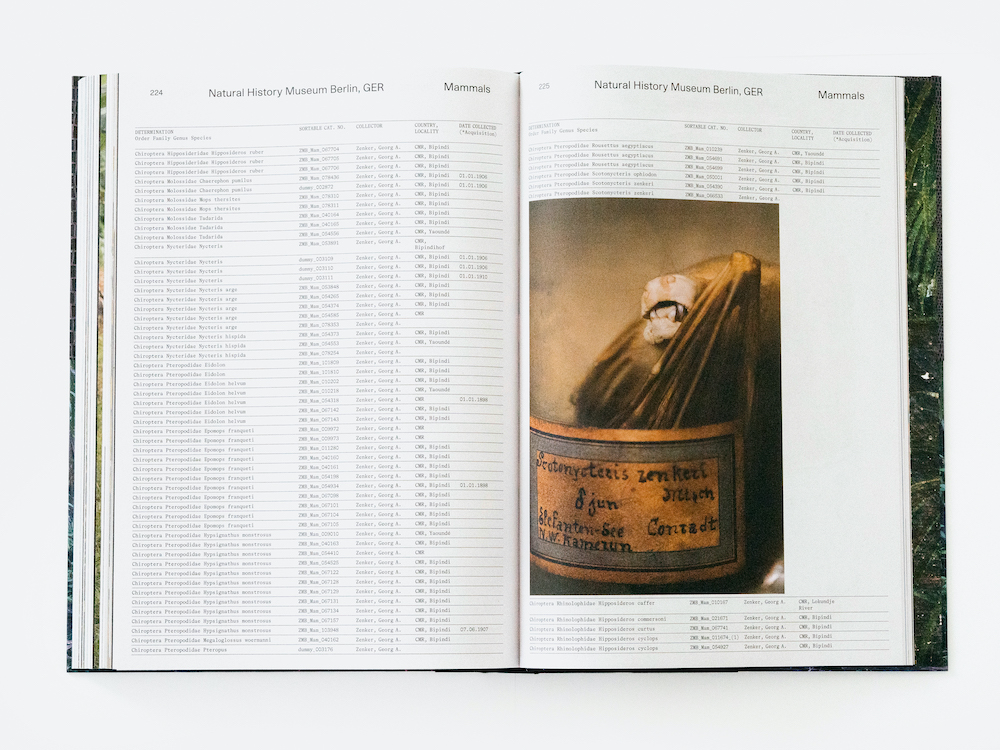 Other pages of the book are more illusive than factual; there's a photograph which apparently shows Zenker posing with a group of Cameroonian businessmen. "Most of the photographs we knew of Zenker were of the typical colonialist sort, depicting him, as the superior human being to the Cameroonian workers surrounding him," adds Jonas. "We were fascinated by this image because it seemed to subvert those depictions of power. We later learned that the man in the photograph might not actually be Georg AUgust Zenker, but that this might be wishful thinking on the part of the Zenker family. In the book, we included the photograph regardless and contrasted with other photographs of Zenker so that the viewers themselves might decide to enjoy the fact that this question might not be answerable or that a definitive answer might not actually be desirable."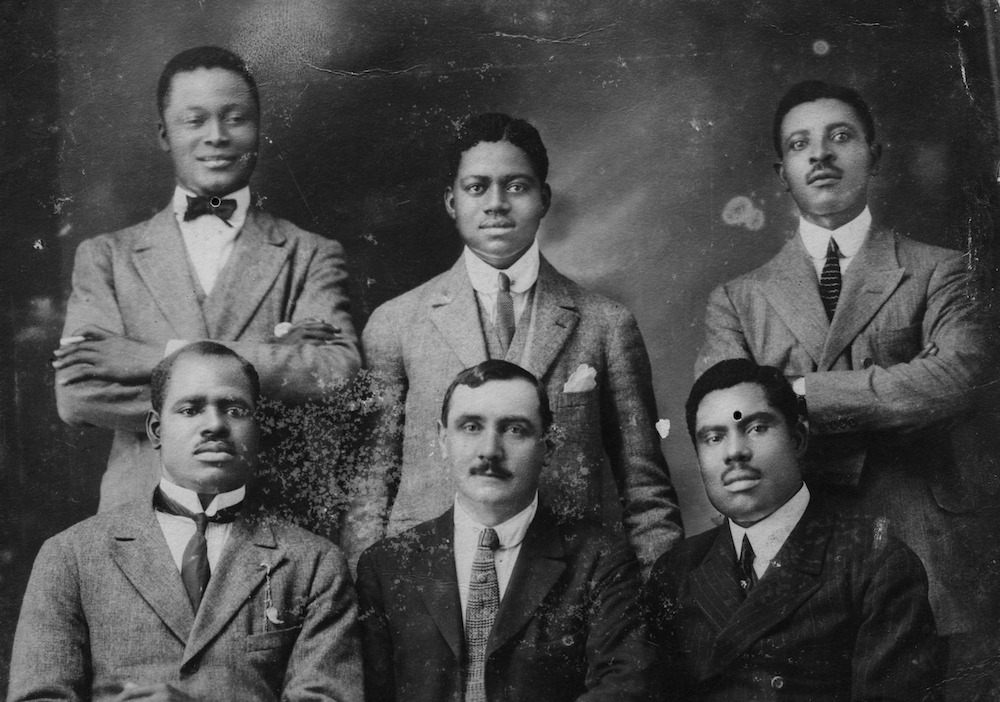 This picture in some ways sets the tone for the entirety of the project. It may or may not be a picture of Zenker, and it leans onto the idea that there's still so many unanswered questions about him, his legacy and the work he occupied. Not to mention the fact that colonial history is so intrenched in the timeline of botany that it begs to question where we would be without it (for the better?), and that the aftermath of its antics are still being felt today. "Having worked on this project for a number of years and still wanting to look into every detail of the story, we realised at some point that we would never be able to understand everything," shares Yana. "In fact, some of the enigmas and paradoxes we encountered are now an integral part of the project. In many ways, the book is about highlighting the many open questions rather than giving definitive answers."
"Germany's colonial history has not received a lot of attention in the past," concludes Yana. "Up until a few years ago, most Germans would not have known that Cameroon was once a German colony and we are glad to see that the discourse on these matters has reached a new level in the last few years. With our project, we hope to bring attention to the fact that there are still very real consequences of German colonialism and that these consequences need to be examined in detail and in all their complexity."