How the Italian brand is protecting our oceans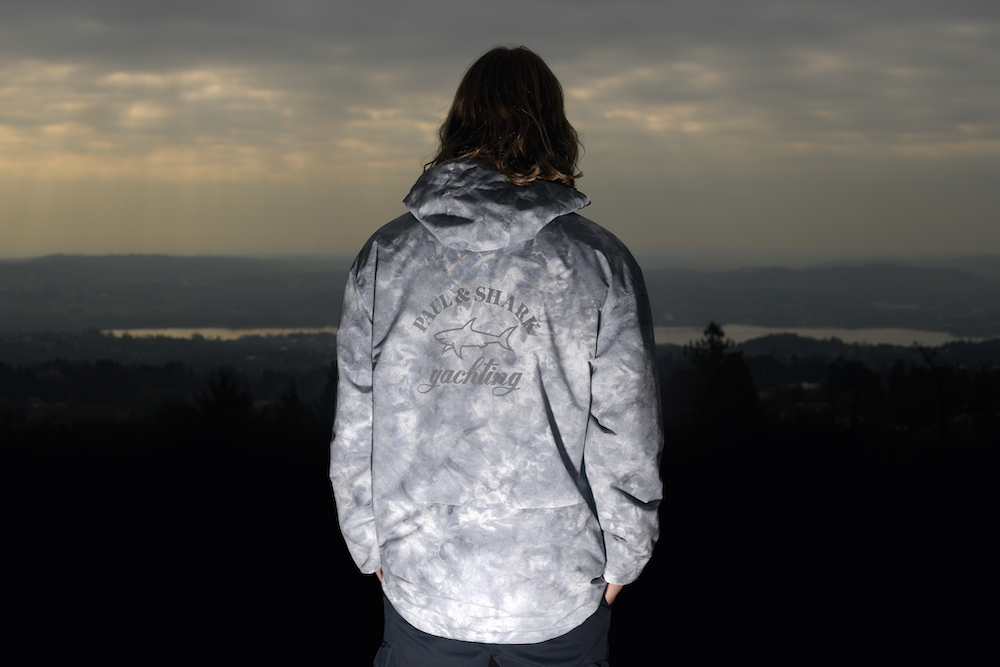 During a trip to Maine, Paolo Dini found himself in a sailmaker's workshop and chanced across an 18th-century clipper sail that bore the inscription 'Paul & Shark'. A couple of years later, in 1975, the brand of the very same name was founded. Established by the prestigious Dini family – whose sartorial heritage stretches back to the mid-20th century when Gian Ludovico Dini took over the Maglificio Daco mill in Varese and created the world-renowned manufacturer Dama S.p.A – Paul & Shark has become synonymous with marine elegance, technical fabrics and increasingly, ocean conservation.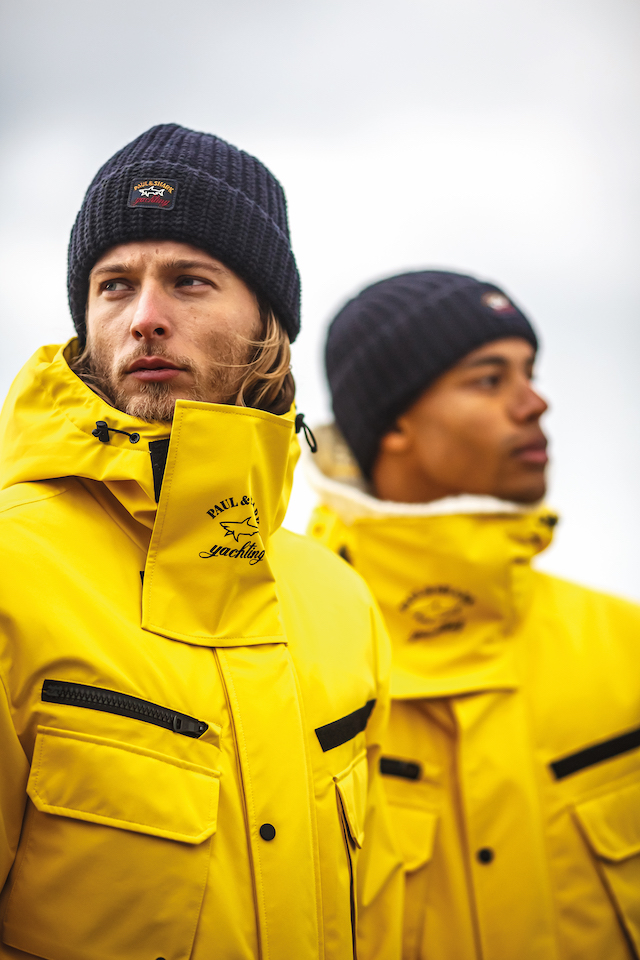 Starting in earnest in 1978 with its iconic C0P918 pullover – a sweater that kickstarted its water repellent knitwear collection – the family-run company now in its third generation has been busy weaving performance into each and every one of its garments. Whether that is TYPHOON 20000 (the ultra-thin membrane treatment exclusively engineered that guarantees windproof protection from 20-meter water columns), Fill Power 900 (Goose Down Project considered to be one of the best thermal paddings available), Aqua leather (does exactly what it says on the tin) or E.M.W. Shield technology (pocket insulators that absorb potentially-harmful electromagnetic waves from mobile phones), Paul & Shark has gone to great lengths to combine practical, patented, innovative materials with luxury sportswear and smart casual silhouettes.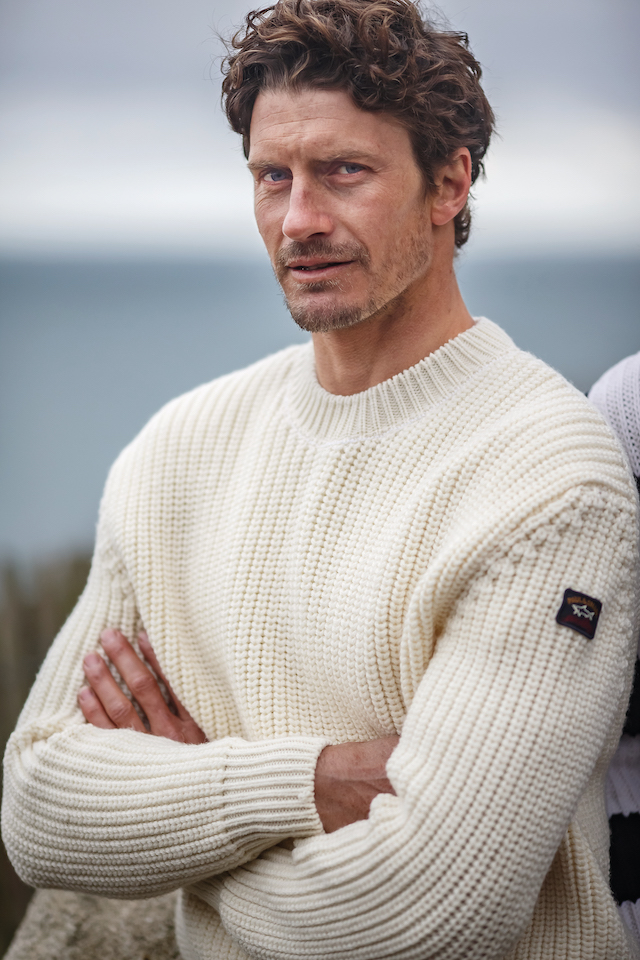 In recent years, the all-Italian brand has also gone to great leagues in its sustainability efforts. In addition to ensuring traceability of its fibres, sourcing responsible low impact cotton, giving new life to recycled goose down and installing enough solar panels to cover 20% of its annual energy needs, it has drawn on its aquatic heritage to confront the considerable peril our oceans are in. Paul & Shark believes that "the search for innovative materials and low environment impact production processes are fundamental to help protecting the environment", which is why it recently launched its Save the Sea project, an eco-friendly collection (beginning with jackets) using post-consumer plastic. Using its pre-existing knowledge in recycled polyester yarns allowed for a technically brilliant collection made using certified recycled polyester filaments, derived from post-consumer plastic bottles that pollute the sea. From zip to lining, tape to packaging, the equivalent of 86 recycled bottles are used in each AW20 jacket.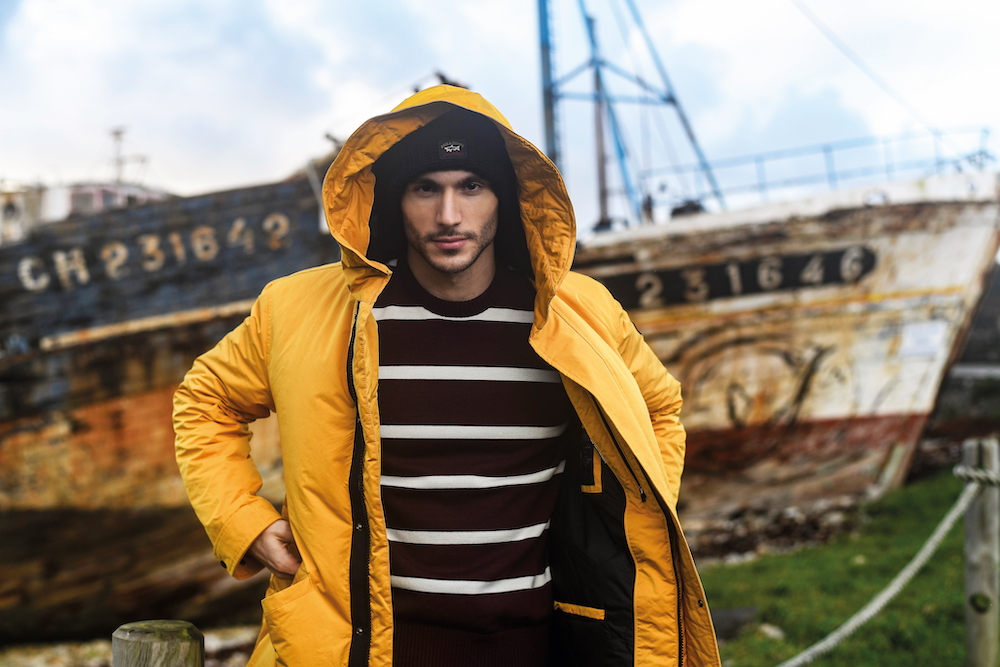 Brought to international attention by David Attenborough's Blue Planet II, plastic has insidiously flooded international waters. It is estimated that 8 million pieces of plastic pollution find their way into the world's oceans and 100,000 marine mammals and sharks are killed by it every single year. Paul & Shark shares its name with the magnificent, much maligned 420-million-year old creature, and has taken that connection further by collaborating with the UK-based NGO Shark Trust, becoming its corporate patron. Together, they are working to protect the vulnerable species by transforming fisheries, banning the appalling practice of shark finning and promoting responsible trade around the world. In order to further support effective conservation, the brand is set to release a special SS21 capsule collection featuring the charity's logo.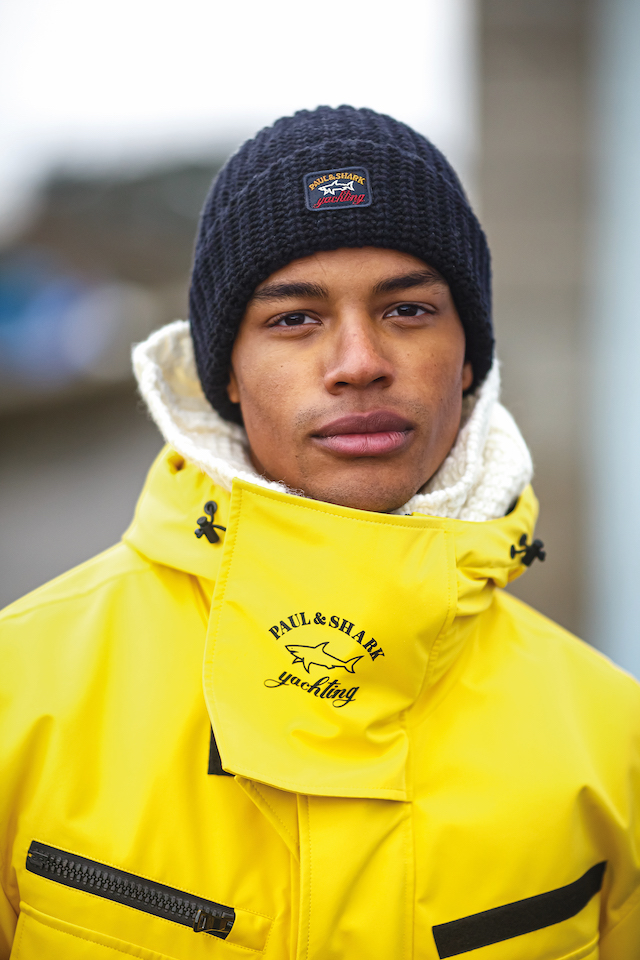 Man-made pollution, global warming and overfishing pose an existential threat to marine ecosystems. Despite the fact that oceans are key to regulating our climate and supply half the air we breathe; we routinely treat the looming crisis as out of sight out of mind. We are fortunate then, to have responsible businesses such as Paul & Shark not only providing protection from the elements, but protection for the life within them.