How Theory creates sustainably sourced urban uniforms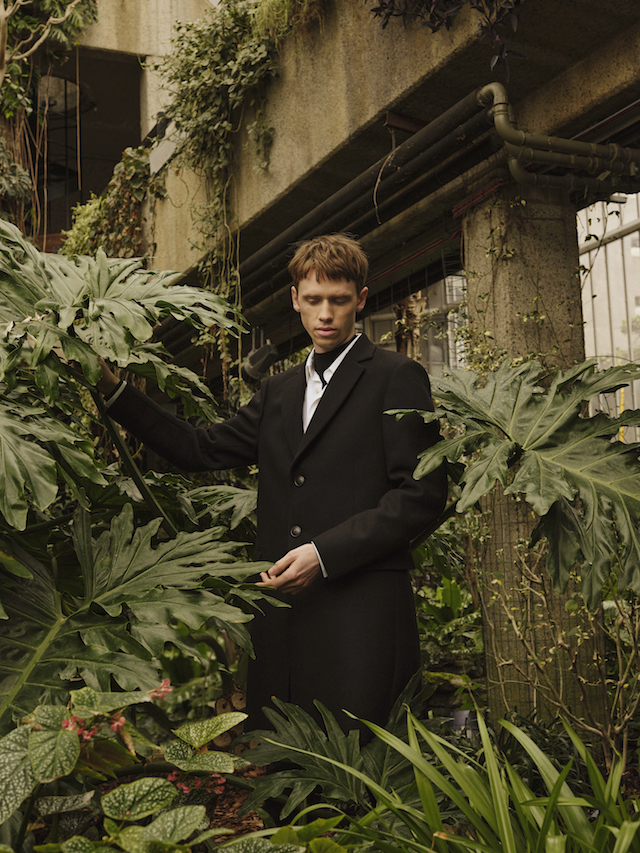 For the most part, fashion has had an unnatural, mayfly lifespan. A lived object for a restrictively short while. The cyclical spin of trends, novelty and built-in-obsolescence seems to be slowing, in part because of the pandemic-enforced pause for thought. The appetite for functionality, sustainability and endurance has a new urgency, and Theory continues to meet that demand with its thoughtful, stylish, 'conscious by design' collections. "There is something crucial about listening to the world, its inhabitants, and understanding what is important to them, for any brand," notes Siddhartha Shukla, Theory's Chief Brand Officer. "It's quite right that we are paying attention and reacting, that we have some kind of response on our impact which is distinguished and substantive, allowing us to stand on sincere ground. Why wouldn't you want to be topical, relevant, and an active participant in a conversation that will define our lifetimes?"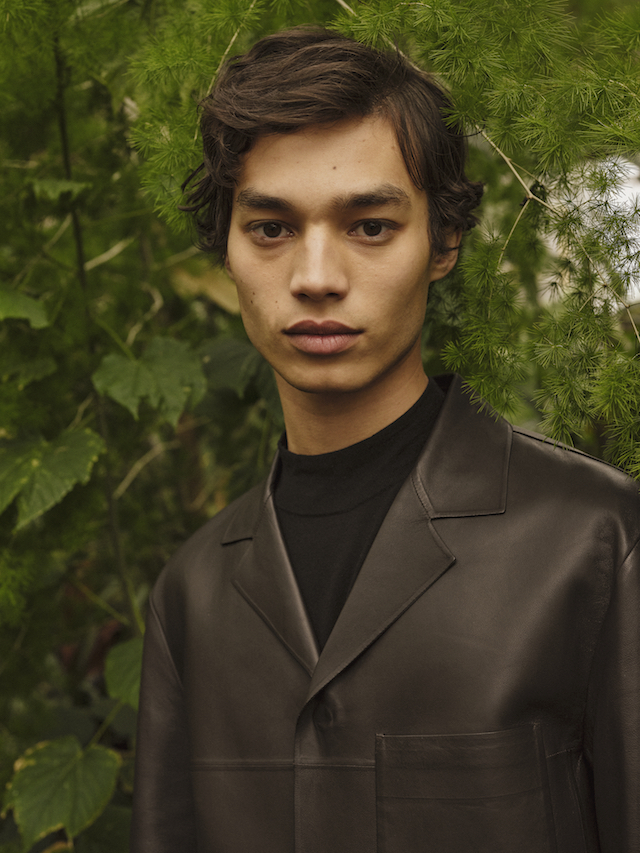 It started with a pair of trousers. Former CEO of Anne Klein, Andrew Rosen, together with acclaimed Israeli fashion designer Elie Tahari, founded the company in 1997. Initially conceived as a women's collection with a focus on innovative stretch fabric for its trousers, a men's line shortly followed, built with the same tenets of function, fit, construction and performance. The brand quickly established itself in the contemporary market with its concept of the 'urban uniform', responding to the dual demands of work and play in the city that never sleeps. Headquartered in Manhattan's Meatpacking District, along with its atelier and flagship boutique, Theory can now be found all over the world, and its beginnings – cutting edge materials informing design – remain its guide for the coming decades.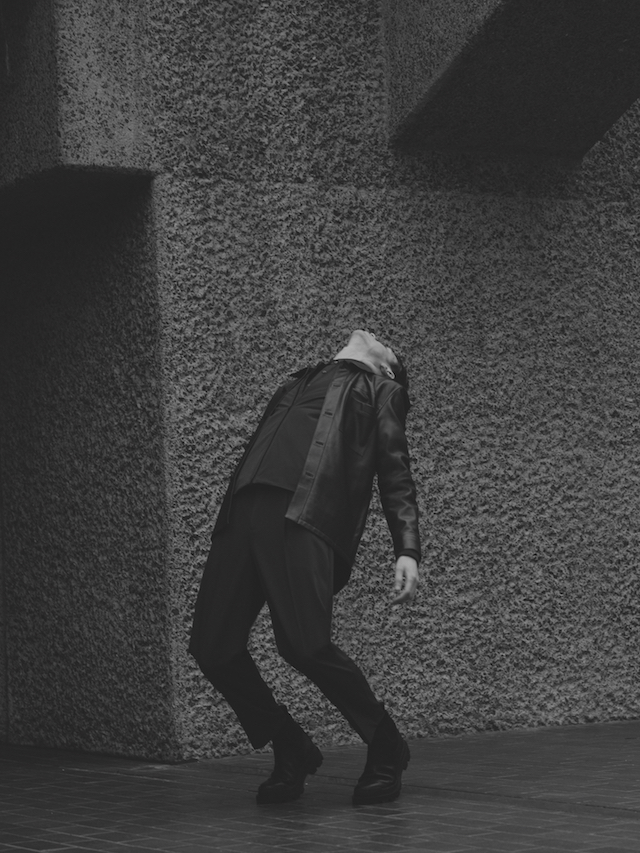 Recently, Theory has thought deeply about why and how they make their clothes. "Our project started in earnest over three years ago with true momentum around textile research, which is the basics of what we do," states Shukla. "Starting the sustainability conversation in that space made a lot of sense because what we believe we do exceptionally well, is deliver fabric quality in a garment that is hard to find elsewhere."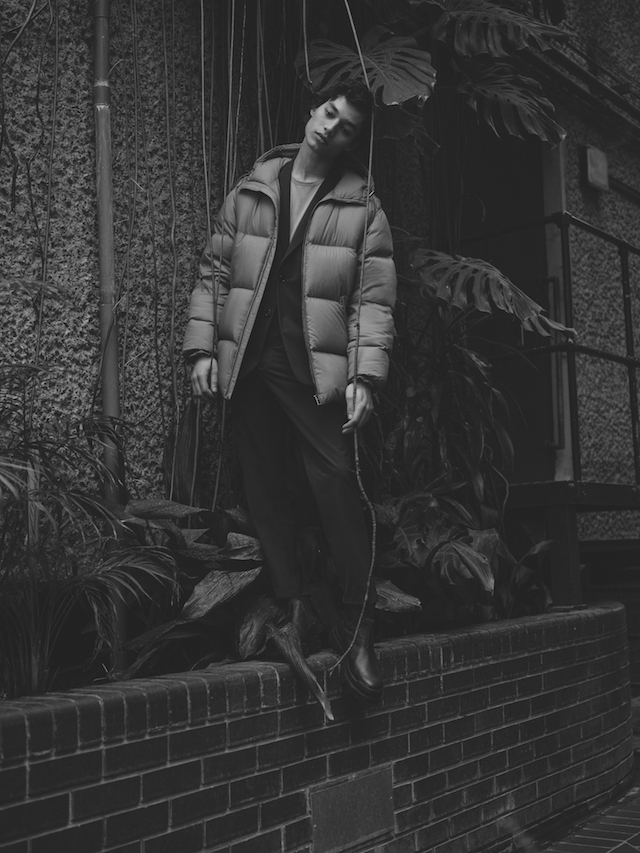 Its 'Theory For Good' platform acts as an outline for its "commitments to the people who make our clothes, the people who wear them, and our planet." The ultimate goal of 100% traceability for its signature fabrics by 2025 ("We're going to focus on making less and making it better, shortening the supply chain process") is ambitious, but achievable, given its strides in wool, cotton and linen, and in part due to collaborations with mills and suppliers leading the way in sustainable manufacturing and farming. Supplied by premium merino wool from responsible growers in Tasmania and South America, the brand also works with the eco-conscious Tollegno 1900 mill, in Italy, which in turn uses solar energy and water turbines powered by the Alpine river that runs parallel to it. All the water used in the dyeing and finishing process is purified and returned to its source, with 40% reused, thereby reducing the total water consumption. Its cotton, meanwhile, is arguably one of the softest and most durable, despite SUPIMA® making up less than 1% of the world's cotton crop. Grown using precision agriculture (maximising output while minimising input), its Boswell farm in California regularly rotates crops to maintain the health of the land. Finally, the linen used in a majority of its pieces continues the fabrics long-standing tradition of being one of the most sustainable materials due to the fact that it provides natural soil fertilisation, produces minimal waste and needs almost no irrigation. The family-owned and operated Marini mill in Prato, Italy, first developed a stretch linen for Theory over two decades ago, and continues to supply them with the ingenious material comprised of organic linen, viscose made from cotton by-products and partially recycled elastane. Beyond their rich stories, these partnerships illustrate how seriously it has taken its operations and what it means to be a responsible business within an industry plagued by waste, and a climate crisis beset world.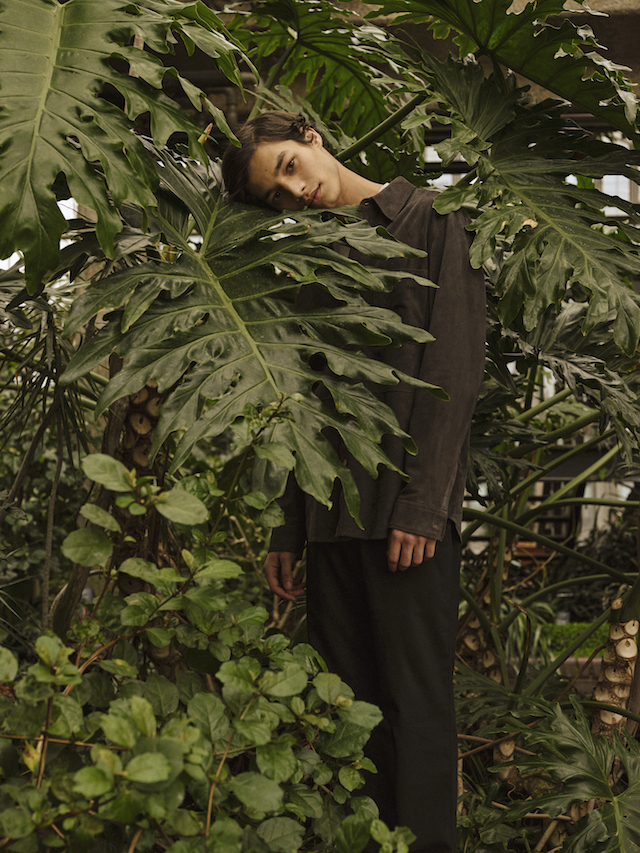 Design director of menswear Martin Andersson showcased a tailoring-focus for Theory's Spring/Summer 2020 collection, which in his own words marked a "return to effortlessness". Inspired by the clean lines of Sri Lankan architect Geoffrey Bawa's Tropical Modernism, the elegance and technical precision of the brilliantly blue, black and brown range was striking given that many pieces had the ease and comfort of streetwear. The newly launched Autumn/Winter collection – Nightfall – expands on this idea by channelling the silhouettes and versatility of American sportswear, addressing and expressing the varied needs of the urban, semi-nocturnal animal we've become. "I was interested to see our brand, known for daywear and workwear, come alive in the night," notes Shukla. "How do we look and see, how do we move when we are illuminated by the city lights, by the moonlight? The distinction between the seasons is less and less important for menswear, so reflecting the current moment, we want to give the collections a certain ease. We're thinking about stretch and technical fabrics in a new way, and different ways to accommodate our altered way of living generally that still retains a sharpness, a sophistication." Outdoor apparel – suit jackets, expansive puffer coats and leather jackets – feature with a largely muted, restrained palette of grey, navy and obsidian, while the range of shirts, jumpers, t-shirts and trousers offer more natural, earthy tones of khaki green, off-white and rust. As with its previous collections, environmentally conscious fabrics act as a framework that boasts wools and feather down in recycled qualities, alongside double-face cashmere, polished leathers and natural shearling.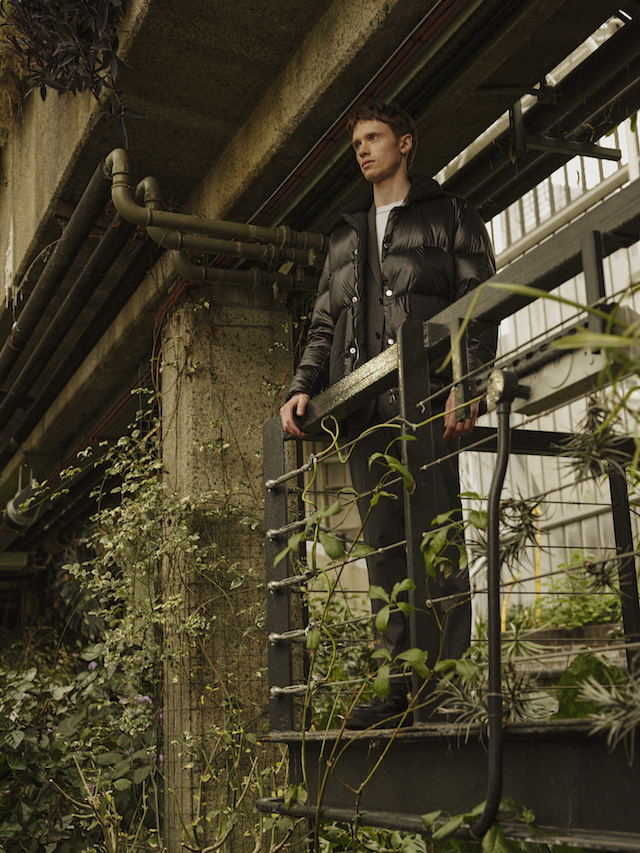 Ruminating on the changes of our world order due to the pandemic, Shukla states that he "hopes and prays that we will be collectively better for it. I don't see how we can move forward without that kind of optimism, despite the difficulty of the present moment. The strong will always find ways to innovate, inspire and renew their understanding – to themselves and others – of why they exist. We're not here to proselytise, because we are not in a position to do that. There's lots of work left to do, but sustainability cannot be performative. It simply can't be a marketing ploy."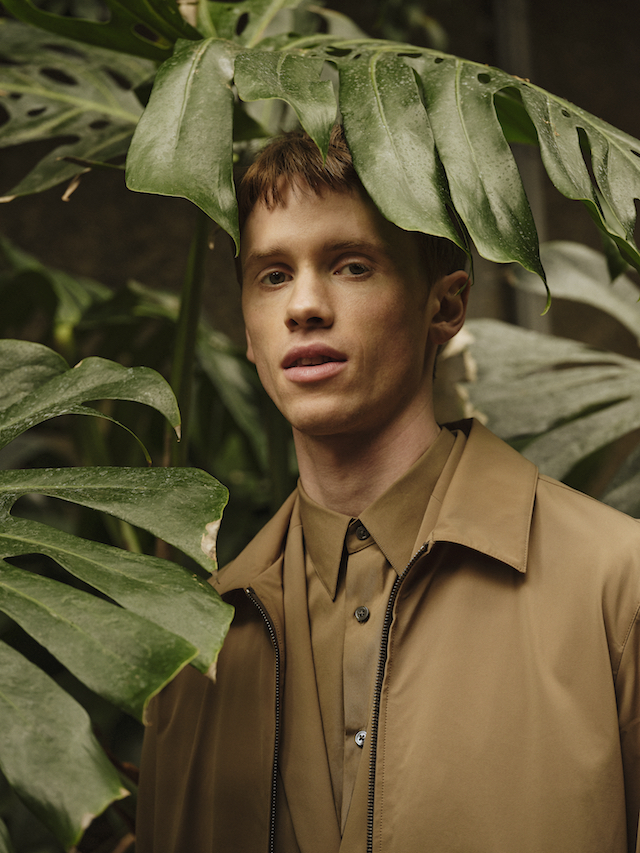 If companies are to look after the natural world, they must ensure their entire supply chain is doing so too. The short-termism that has coloured how we create and consume clothing may well be coming to an end, and one of the brand's central propositions is that the "fashion industry must think of the future, in order to evolve." It is a theory the industry would be wise to put into practice.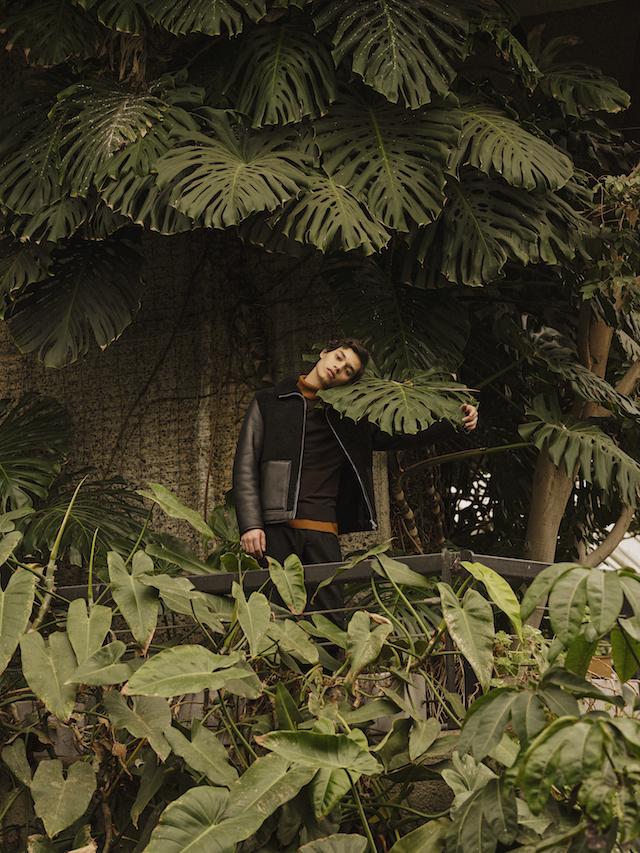 Clothing Theory AW20 throughout
Photography – Thomas Goldblum
Photography assistant – Berit Von Enoch
Creative direction and styling – Rose Forde
Styling assistant – Sheila Mendes
Grooming – Petra Sellge for The Wall Group using Ouai
Casting direction – Caroline Mauger at CM Casting
Models – William de Courcy at SUPA, Marlon Pendlebury at Wilhelmina
Production – The Production Factory  
Location provided courtesy of the Barbican Centre / www.barbican.org.uk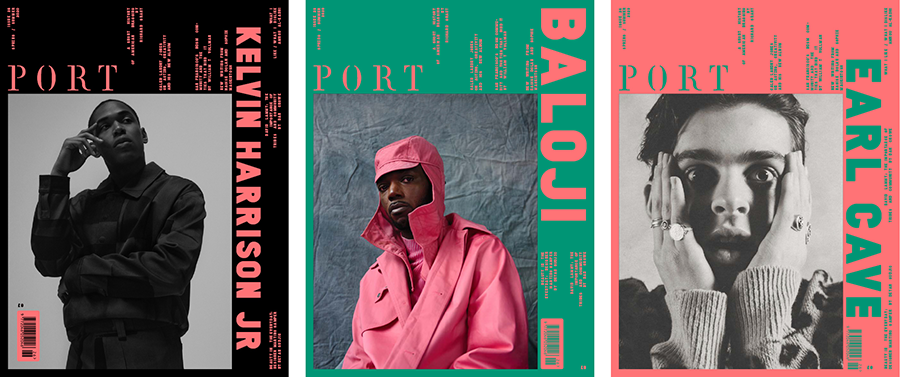 Photography is taken from issue 26. To buy the issue or subscribe, click here