The Hangzhou-based research studio on conscious craft, manual processes and why most sustainable design is "pseudo and gimmicky"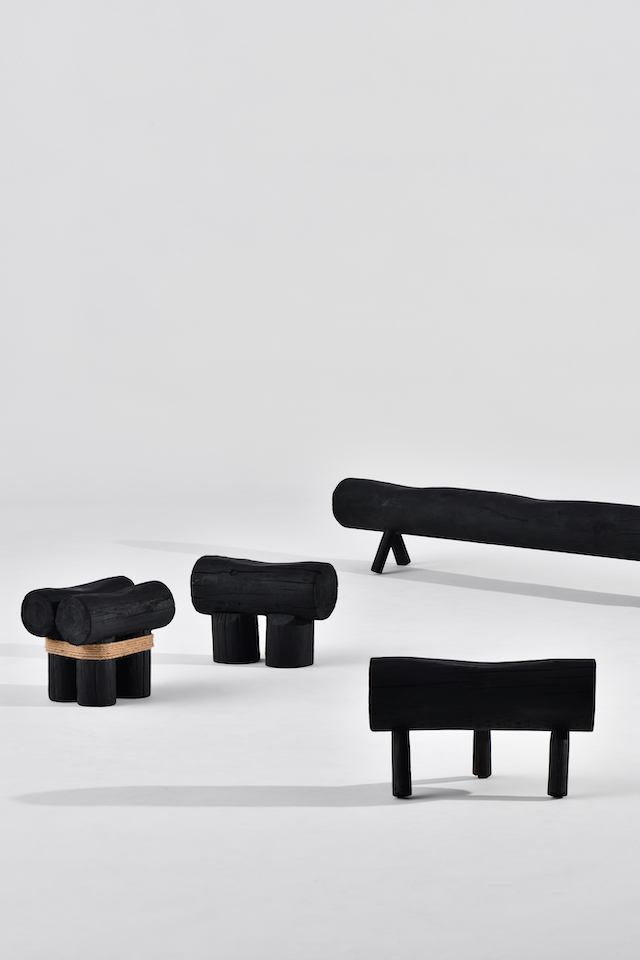 2019 was an especially prominent year for Mario Tsai, a furniture designer born in Hubei and currently based in the western suburbs of Hangzhou, China. It was the year that he and his design team of four held their first solo exhibition in Milan Design Week, presenting his "masterpiece" Mazha Lighting System that caught the eye of international media and brands. This led to two solo exhibitions the following year called Poetic Light, and in 2021, he set up his brand Mario Tsai. Under guise of this new title, Mario Tsai now sells lighting and installations designed and developed by the design team of Mario Tsai Studio. 
But it's not just the tight-knit team and eye for structure, composition and materiality that paved the way for such large success in his business. Mario Tsai is a keen advocate for sustainability – and not the green-washing kind that's only surface deep. "I believe that sustainability should no longer be just a concept or a gimmick in our work life," he tells me, "I personally want it to be in my works as a guideline and a responsibility that binds me." For Mario, sustainable design must be timeless, and designers – himself included – have a responsibility in thinking about the life cycle of a product. "But also if it can be easily recycled or repaired at the end of its life cycle," he continues. "Whether the production process, packaging and exhibition presentation related to the work can be sustainable should be our concern as designers."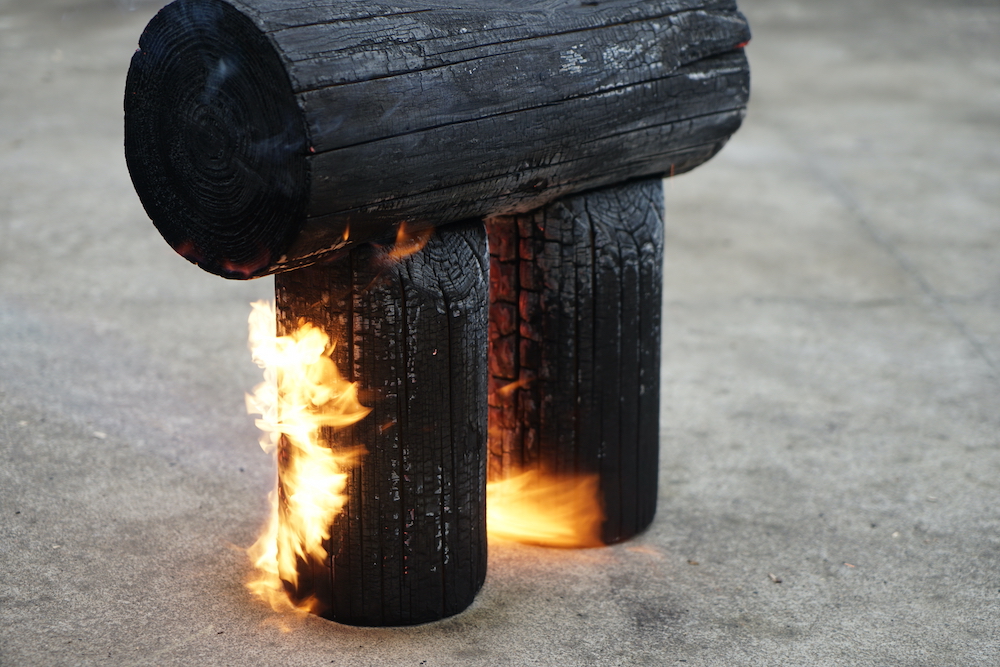 Sustainability therefore guides all that Mario Tsai Studio puts its mind towards, whether it's a product, installation, strategy or exhibition. To achieve as such, the studio is driven by research, innovative thinking and, of course, eco-design processes, which resultantly forms a poetic depiction of what a  product should ultimately be, do and look like. "Personally," adds Mario, "I prefer projects that can fully present the ins and outs and clear logic, and can deeply explore the essence. I hope the projects we are pushing can bring new thinking, design methods or social responsibility guidance to the public. Often such projects require a lot of effort, but the income will be relatively small." On the business side of things, the studio prefers companies that share the same ethos, goals and ideals, "whether they are well-known, big or small".
When beginning any given project, the team will first begin by using the "brain".  Second of all, they will decipher the best techniques and technologies needed for the project – those that are more "advanced and difficult". This means it will modernise the product they're designing, and equally it will "build up technical and production barriers," explains Mario. Before diving in with the pieces, though, the team will set up production, a mass production method and cost consideration. "We only use computers and simple models to test the new designs in the studio," he says. "After many years of development, and also thanks to a strong supply chain in China, our studio was able to find suppliers for the production of any material and technology."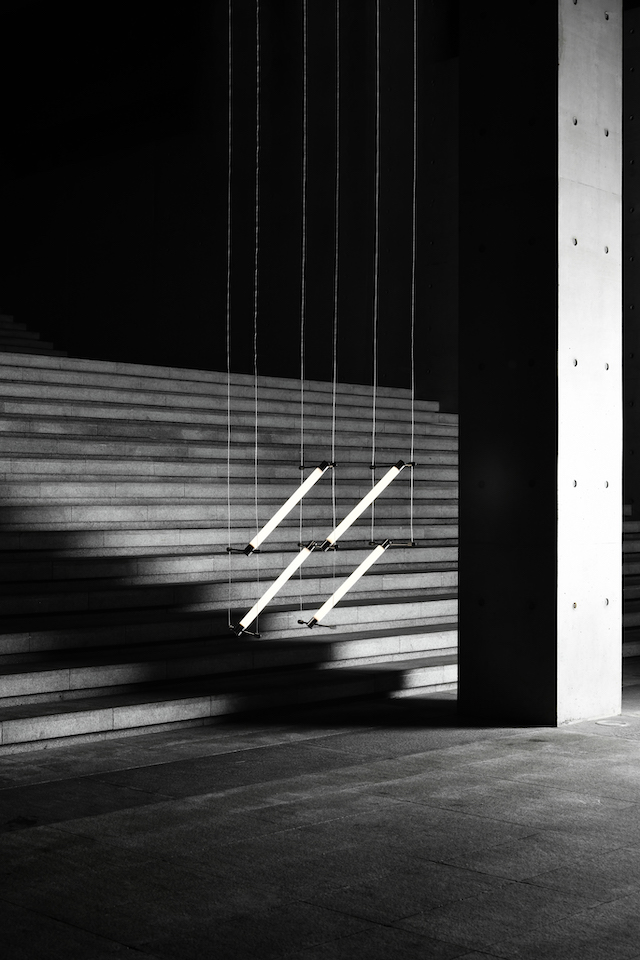 Because of the studio's detailed and research-guided approach, this means the team are able to test their hands at a plethora of different pieces; the portfolio is diverse as anything. One example can be seen in its Mazha Lighting System, in what Mario deems as the "most representative work" of the studio's. Designing for eternity, the system has been made to last. "Low voltages can be transmitted electrically through the structure of the lamp, allowing the lamp to be free of wires and to build diverse and endlessly changing systems as a free unit," explains Mario. The first iteration of the modular lighting system was inspired by traditional Chinese seating apparatus, composed to give a "more diverse expression" and renew its circularity; it's how the Mazha Lighting System was borne. 
Each generation thereon consists of tube lights, a metal pole or metal connector, plus the wire ends. "Without the slightest intention to hide the structure, each component is extremely delicate and independent," says Mario. "When a part of the product is faulty and needs to be replaced, only the point of filature news to be replaced, not the whole lighting."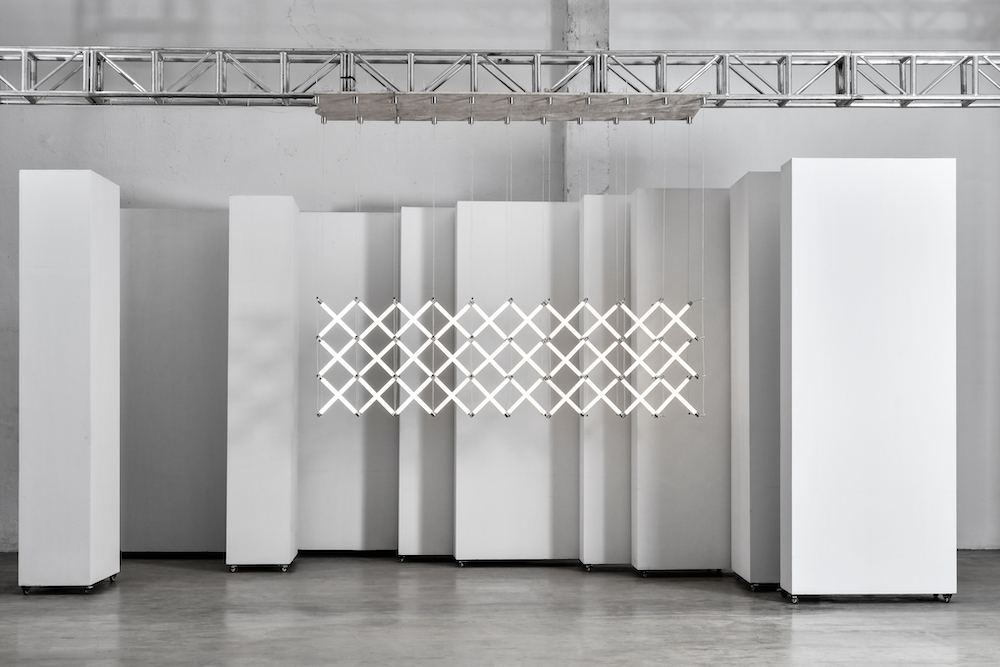 Origin Collection is a comparatively different project yet one that succinctly aligns with the Mario Tsai ethos entirely. A design performance piece, Origin Collection reflects on the idea of using modern technology and tools to make life and work more convenient. But on the other side, according to Mario, "they also gradually hinder our human instincts and sensitivities". In response,  Mario hired a carpenter from the Hangzhou countryside to structure the furniture through manually processes like log-cutting and fire burning – the antitheses to digital methodologies and one that equated to a refreshing design experiment to inspire people to rethink their footsteps. "All the processes used to complete The Origin are based on instinctive human wisdom. The process of creating tools to carry out the project, using native materials and existing conditions, was also the best way of expressing the idea of locality in contemporary design."
Clearly, Mario Tsai and the team go beyond the expected when diving into a project, be it a more critical or conceptual piece or one that's more functional. Shying away from the wishy washy displays of 'sustainable' design, Mario Tsai Studio strives to be honest, functional and long-lasting. Speaking of whether the design industry is currently doing enough in terms of combatting climate change, Mario says: "I think it's far from enough. A lot of sustainable design is pseudo and gimmicky, and many people use the concept of sustainable design with the ultimate goal of business and personal fame. I hope that sustainability can be incorporated as a norm in the way people live and work."