Ouro, the Vancouver-based dance collective, addresses the climate emergency in its hypnotic dance project with RubberLegz
Global warming on the cusp of becoming irreversible – or perhaps it's already there. As I'm writing this, I'm gazing out the window at a divided sky; one half is clear blue, the other is expelling snow. Today marks the beginning April, and this icy, interchangeable weather is highly unusual for the dawning days of spring. This is just another noticable effect of climate change.
In response to the impeding doom of the heating planet, many artists and creatives are utilising their practices as a way of steering action. It's far less about raising awareness, now, for we've gone far beyond conversational points or discussion. Now, it's about actionable response. Ouro Collective is doing just that in its work, a Vancouver-based dance collective merging hiphop, waacking, breaking, popping and contemporary dance in its evocative works. Founded in 2014 by Cristina Bucci, Dean Placzek, Maiko Miyauchi, Mark Siller, and Rina Pellerin, the collective has since evolved from a group of artists "looking to share and learn from each other" into something much bigger, and more impactful. The group have collaborated with artists spanning all mediums over the years and, in its eighth season, this is its most exciting yet with its roster of Ash Cornette, Cristina Bucci, Eric Cheung, Maiko Miyauchi, Rina Pellerin, and Shana Wolfe. All of which hail from diverse cultural and dance backgrounds, wherein they forge a collaboration that demands a need for "dialogue, creative innovation and community building", the collective explains. 
The result of which has been merged into project named Just Dance: 7y98D, a mesmerising piece composed in collaboration with Rauf "RubberLegz" Yasit. The work is inspired by The Climate Clock, a public installation created by an Golan and Andrew Boyd located that counts down the days until unrepairable climate catastrophe – where no longer can we reverse the burns, scars and wounds of humanity's impact. Below, I chat to the collective about collaborating with RubberLegz, who's "well known in the street dance community", learning the hypnotic choreography over Zoom, and how dance can be a vital tool for addressing the climate emergency.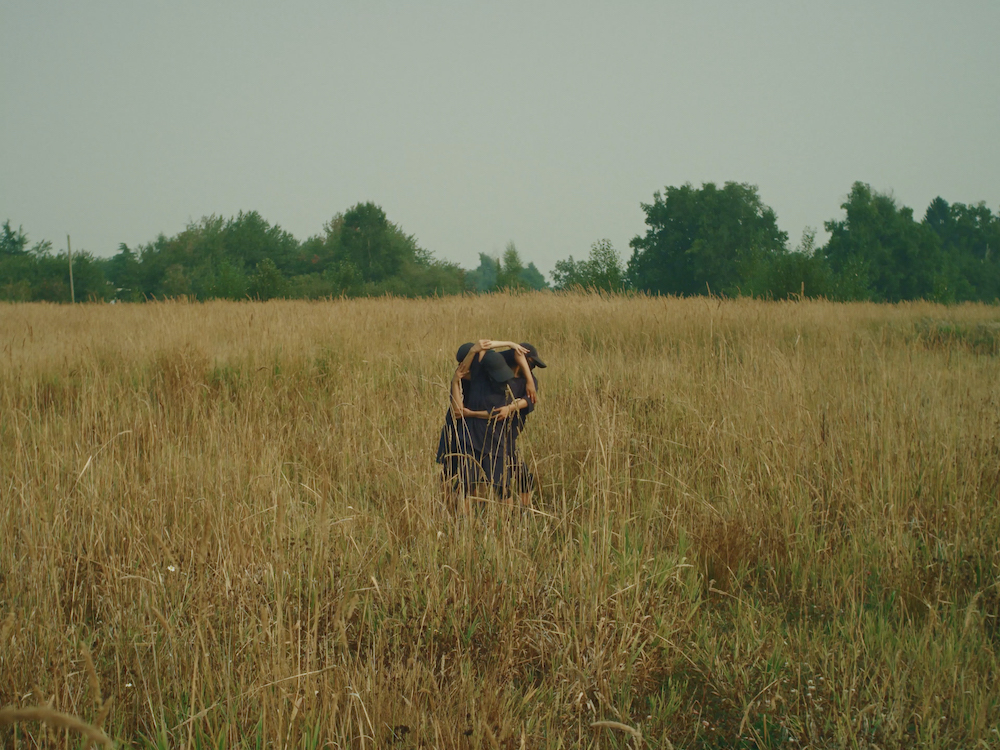 It's interesting to hear that you learnt the choreography through Zoom, how did this pan out?

In 2020, we received the Chrystal Dance Prize, an award from Dance Victoria, which supports projects with international collaborators. We began rehearsals through Zoom, in our own homes, as Vancouver was on lockdown during the COVID-19 pandemic and RubberLegz was in Los Angeles. As rehearsals progressed, the ban on international travel was not yet lifted, and we were forced to continue the project virtually. 
Learning movement online is challenging in a number of ways, but learning RubberLegz's movement online is a game-changer. His movement vocabulary stems from breaking and threading concepts which results in various limbs folding and threading into one another, and with Zoom, everything is backwards. Though challenging, this opportunity created space and trust between the dancers and choreographer.
This trust also extended into the film's direction as the storyboarding and filming preparations took place online. Co-director David Ehrenreich said: "It's the first dance film I've made, and I enjoyed the unique collaborative process. I imagine it's similar to adapting a play into a film; this live performance is being created, and we got to go watch it and design the film around what you see at the rehearsals. Rauf approaches movement and the human body in such an idiosyncratic way—we wanted to champion the exploration they were doing."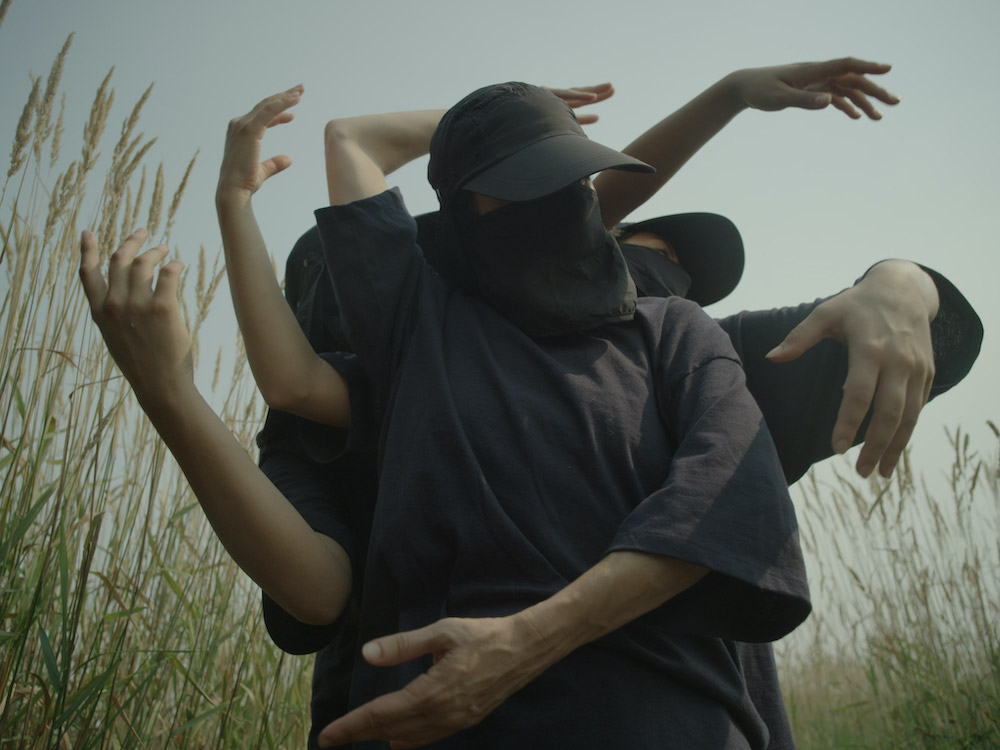 The project raises awareness about climate change, a highly pertinent and relevant topic of today. How do you do this in the choreography and wider project?
The title of this project was inspired by The Climate Clock, a public art installation created by artists Gan Golan and Andrew Boyd set on Manhattan's Union Square. The clock counts down the time left to avoid climate disaster. Ouro became aware of The Climate Clock in 2019 when seven years and 98 days remained. Faced with this stark knowledge, OURO was inspired to bring "the most important number in the world" – as described by the creators of the clock – to dance audiences. 
During the filming of 7y98D, we endured extreme weather conditions. On one of our filming days, Vancouver had the worst air quality in the world, and on another, temperatures reached over 40℃. The air was thick from the smoke of neighbouring forest fires. We had to alter quite a bit of movement to adapt to the environment, so in a way, the choreography underwent its own type of natural selection.
The choreography begins with dancers moving in a harmonious link, mirroring the cyclic nature of the earth. As the piece progresses, the dancers begin disconnecting and linking onto themselves. The tone shifts and movement becomes faster and more urgent as they adapt to new environments. We are currently in rehearsals for our full-length theatre piece and are adapting the choreography seen in the film for a live audience.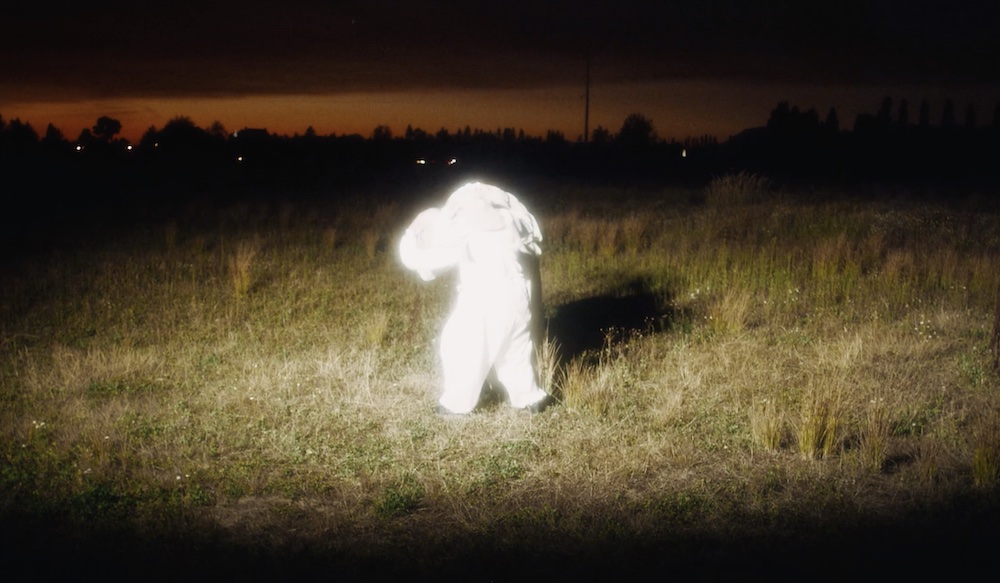 What reaction do you hope to receive from your audience?
We hope audiences reconnect as a community during this critical window for action to prevent the effects of global warming from becoming irreversible. Making small personal changes in our lives can pave the way for a better relationship with the earth. 
"It's a challenge to make a film about how little time we have left to save our planet without it feeling depressing or preachy. Dave and I wanted to present this film in a way that allowed the audience to connect to the movement of the dancers on an emotional level first and wait till the end to provide some context." Co-director, Jeff Hamada explains. "Hopefully it leaves people feeling just as inspired to go out and do something."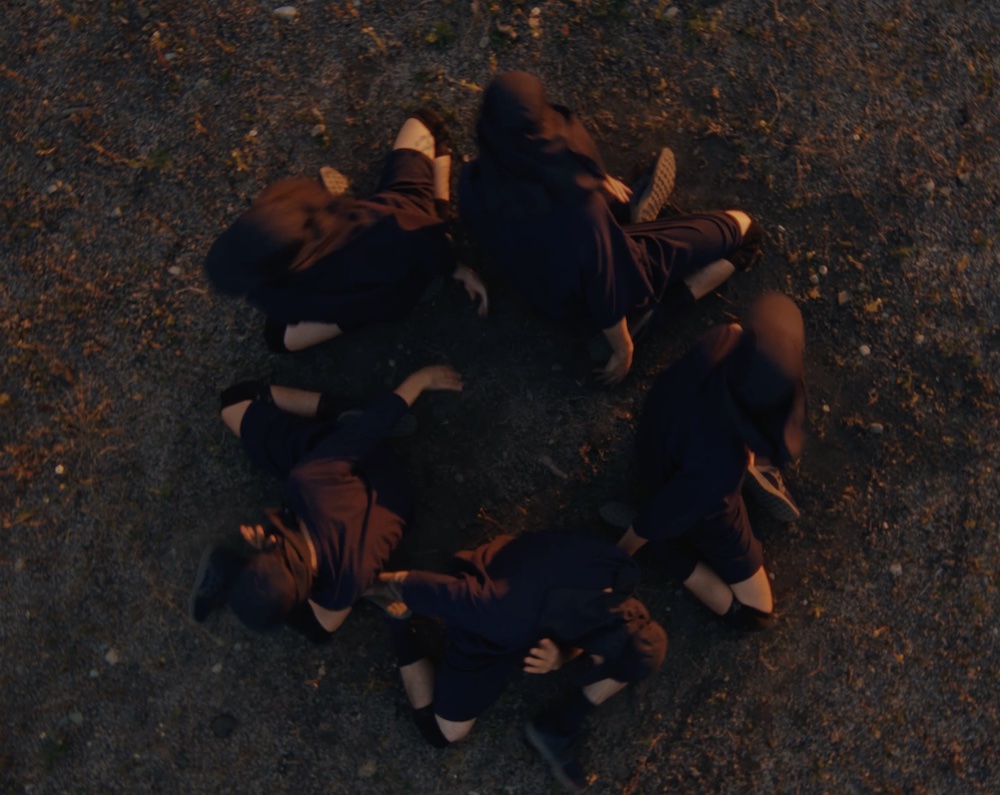 In what ways can dance and art be an agent for change, especially in relation to the warming climate?

Art can be an agent for change, as it inflicts subconscious responses and emotional connections that impose lasting meaning for the viewer. With a topic like climate change, it is easy to feel disconnected and complacent, as its effects are often regarded as gradual and not fully visible. We wanted to find a way to encourage our audiences to recognise our current situation and empower them to make changes while we still have time. Jeff Hamada said, "The rotations that happen throughout the film are meant to be a reminder that the climate clock is always ticking, but also to convey that there is still time."
What's next for you?

We are currently adapting 7y98D into a full-length stage piece, which will premiere in summer of 2022 in Vancouver. Following that, we will be touring the work, and running our summer programming and workshops.
Dates for our community and ocean cleanups will be released in the next few months. They will be open to the public and followed by workshops led by our team and collaborators. We encourage everyone to come, learn and contribute to reversing the Climate Clock.