Establishing a new standard for traceable luxury clothing, Hugo Boss is moving at pace towards a future where garments have full supply chain and production transparency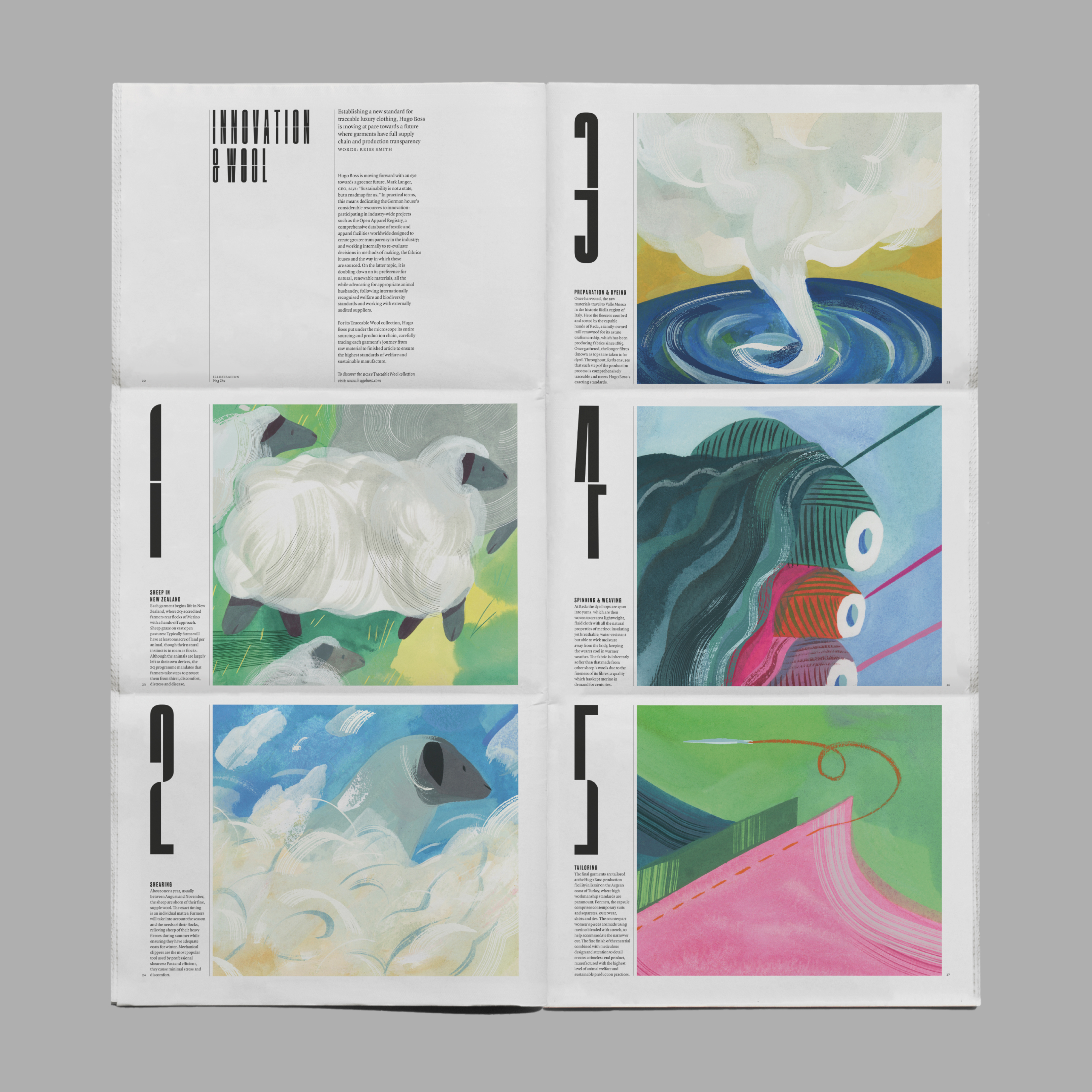 Hugo Boss is moving forward with an eye towards a greener future. Mark Langer, CEO, says: "Sustainability is not a state, but a roadmap for us." In practical terms, this means dedicating the German house's considerable resources to innovation: participating in industry-wide projects such as the Open Apparel Registry, a comprehensive database of textile and apparel facilities worldwide designed to create greater transparency in the industry; and working internally to re-evaluate decisions in methods of making, the fabrics it uses and the way in which these are sourced. On the latter topic, it is doubling down on its preference for natural, renewable materials, all the while advocating for appropriate animal husbandry, following internationally recognised welfare and biodiversity standards and working with externally audited suppliers.
For its Traceable Wool collection, Hugo Boss put under the microscope its entire sourcing and production chain, carefully tracing each garment's journey from raw material to finished article to ensure the highest standards of welfare and sustainable manufacture.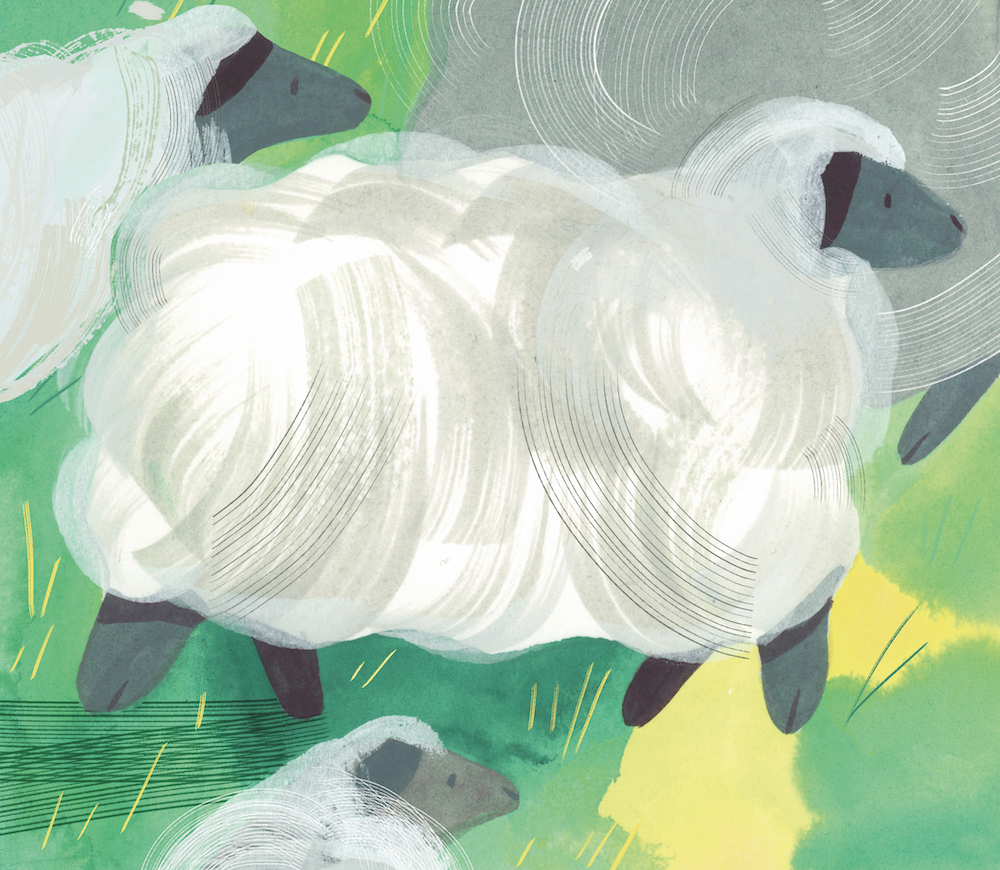 SHEEP IN NEW ZEALAND
Each garment begins life in New Zealand, where ZQ-accredited farmers rear flocks of Merino with a hands-off approach. Sheep graze on vast open pastures: Typically farms will have at least one acre of land per animal, though their natural instinct is to roam as flocks. Although the animals are largely left to their own devices, the ZQ programme mandates that farmers take steps to protect them from thirst, discomfort, distress and disease.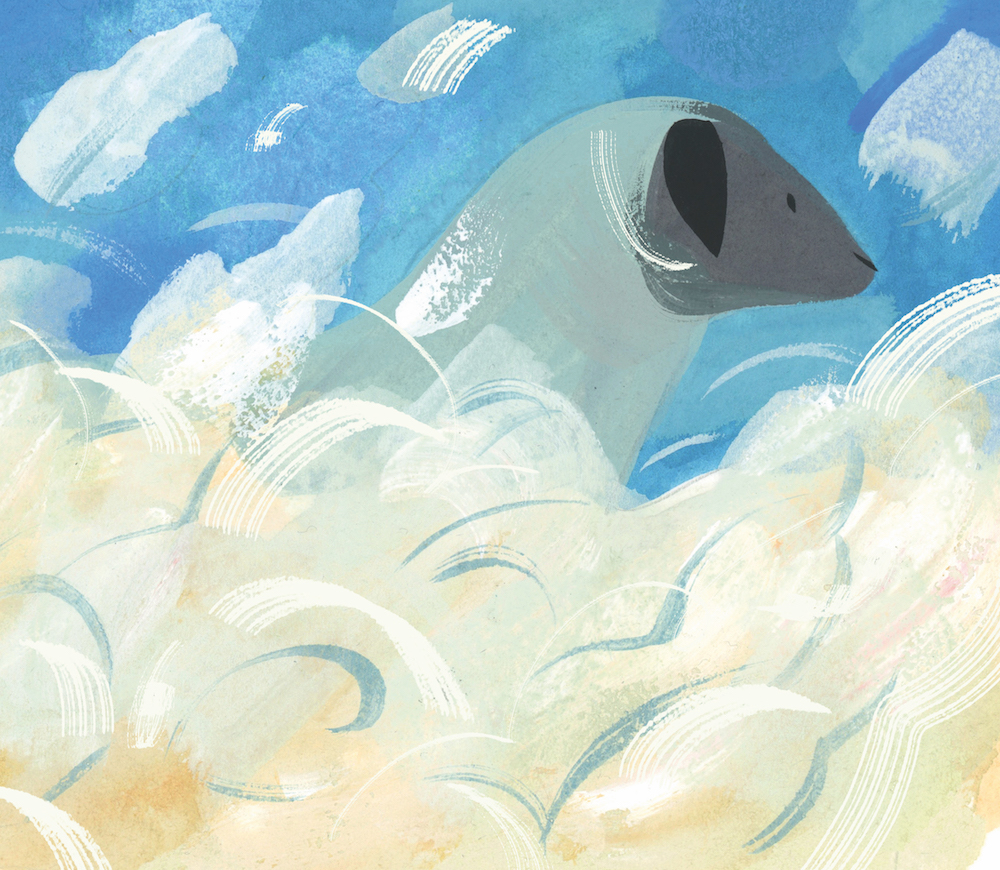 SHEARING
About once a year, usually between August and November, the sheep are shorn of their fine, supple wool. The exact timing is an individual matter: Farmers will take into account the season and the needs of their flocks, relieving sheep of their heavy fleeces during summer while ensuring they have adequate coats for winter. Mechanical clippers are the most popular tool used by professional shearers: Fast and efficient, they cause minimal stress and discomfort.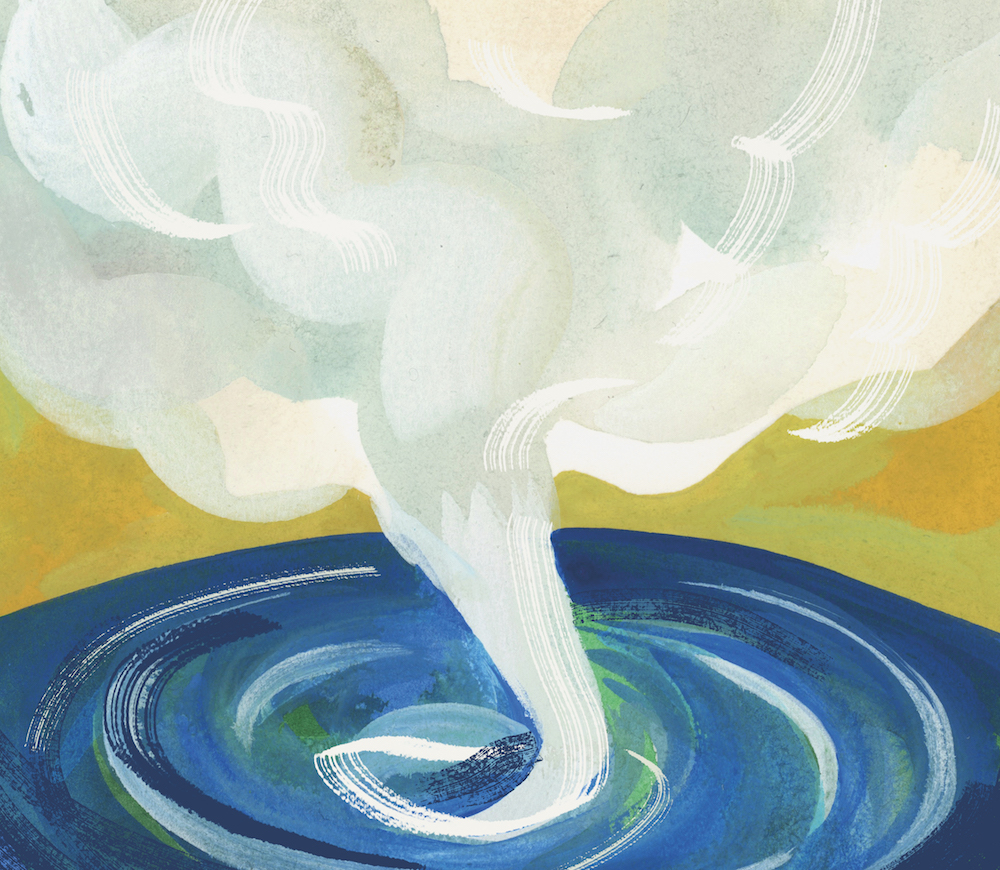 PREPARATION & DYEING
Once harvested, the raw materials travel to Valle Mosso in the historic Biella region of Italy. Here the fleece is combed and sorted by the capable hands of Reda, a family-owned mill renowned for its astute craftsmanship, which has been producing fabrics since 1865. Once gathered, the longer fibres (known as tops) are taken to be dyed. Throughout, Reda ensures that each step of the production process is comprehensively traceable and meets Hugo Boss's exacting standards.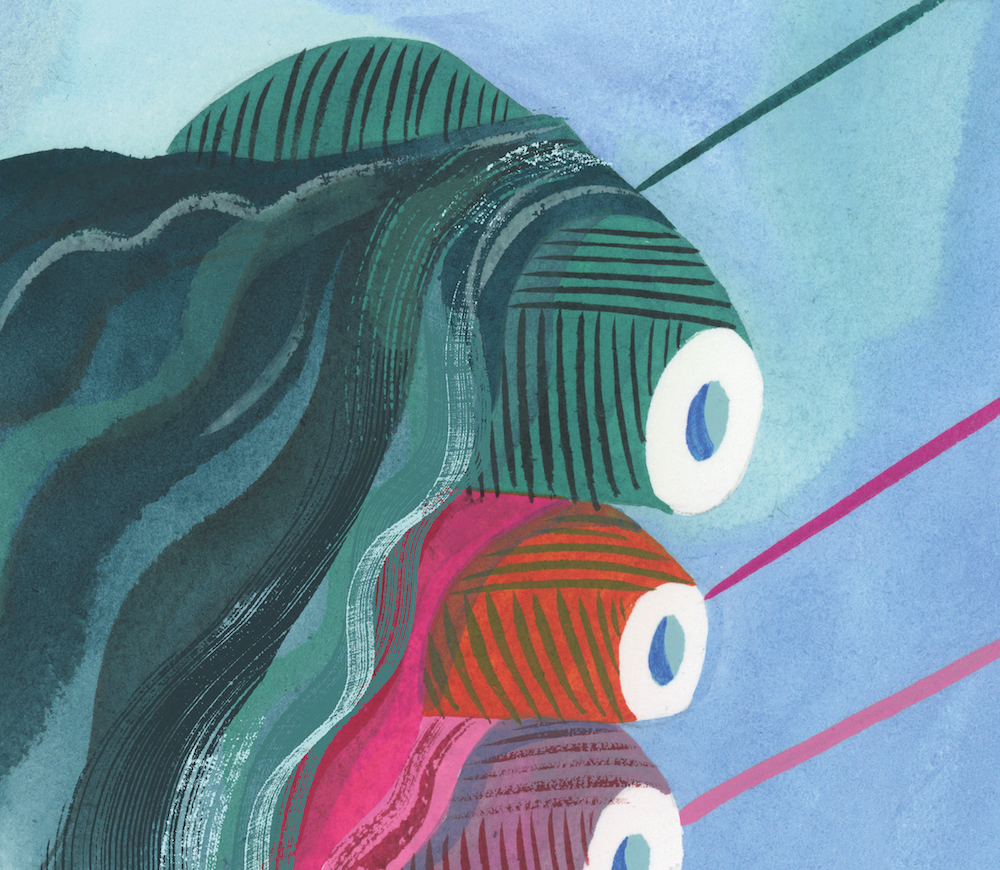 SPINNING & WEAVING
At Reda the dyed tops are spun into yarns, which are then woven to create a lightweight, fluid cloth with all the natural properties of merino: insulating yet breathable; water-resistant but able to wick moisture away from the body, keeping the wearer cool in warmer weather. The fabric is inherently softer than that made from other sheep's wools due to the fineness of its fibres, a quality which has kept merino in demand for centuries.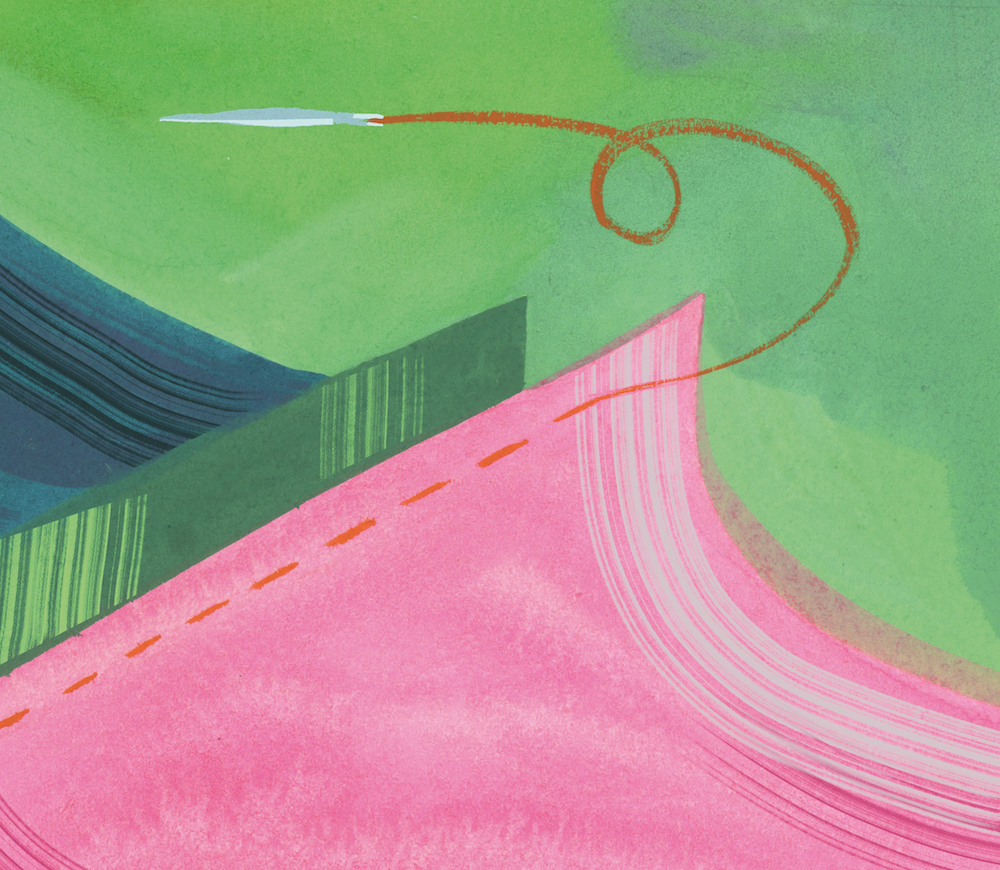 TAILORING
The final garments are tailored at the Hugo Boss production facility in Izmir on the Aegean coast of Turkey, where high workmanship standards are paramount. For men, the capsule comprises contemporary suits and separates, outerwear, shirts and ties. The counterpart women's pieces are made using merino blended with stretch, to help accommodate the narrower cut. The fine finish of the material combined with meticulous design and attention to detail creates a timeless end product, manufactured with the highest level of animal welfare and sustainable production practices.