Team Malizia partner with VeeCollective to create sustainable sailing bags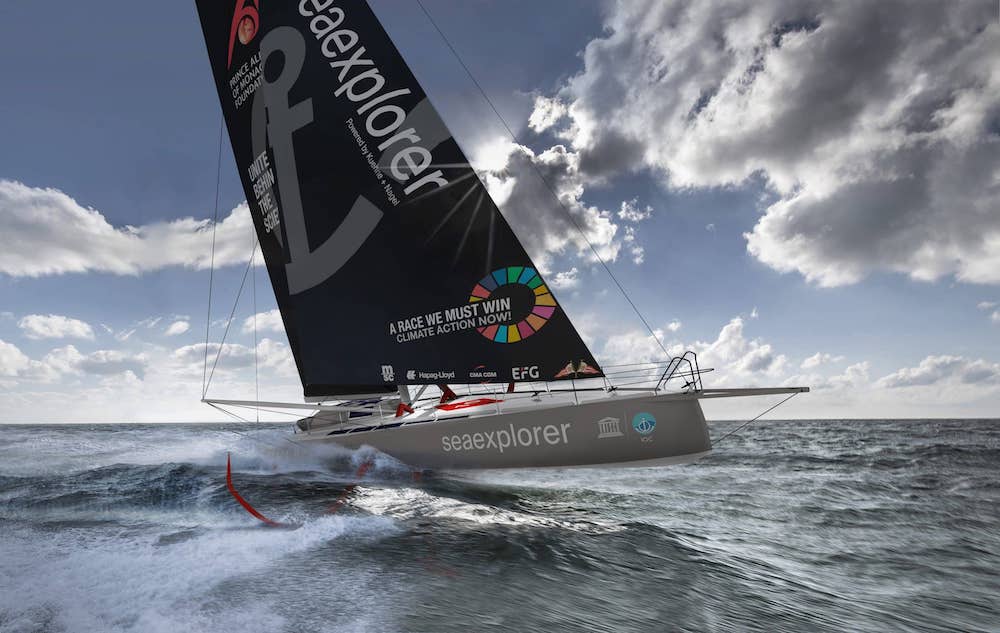 In August of last year, Greta Thunberg sailed 3,500 nautical miles to attend the UN Climate Action Summit. Joined by her father Svante and the crew of Malizia II, the transatlantic trip illustrated her commitment to carbon neutral travel, with the racing yacht having no toilet, fixed shower, cooking facilities or proper beds. Team Malizia – a racing unit with a long family history in Monaco that also promotes ocean science and education – was in part comprised of Boris Herrmann and Pierre Casiraghi, and the former is currently undertaking one of the hardest unassisted solo races in the world: the Vendée Globe. In recent weeks, conditions have been so perilous that the betting favourite was forced to abandon the race, while countless others have suffered serious damage to their boats.
To aid Herrmann in his trip, Malizia – meaning "the wily one" in Monégasque – have teamed up with VeeCollective, producing ultra-light, weatherproof sailing bags. The limited-edition bags – available as a sea explorer duffle or tote – are manufactured from recycled Malizia sails, in support of their voyages and ocean preservation missions. The Berlin-based bag-makers, renowned for their water-repellent, recycled nylon accessories, are industry leaders in conscientious care of consumption and waste elimination, and recently launched in the UK via Selfridge's 'Project Earth' initiative.
Despite tirelessly sailing, the seasoned German skipper made time to talk to Port about the collaboration, as well as isolation and climate change.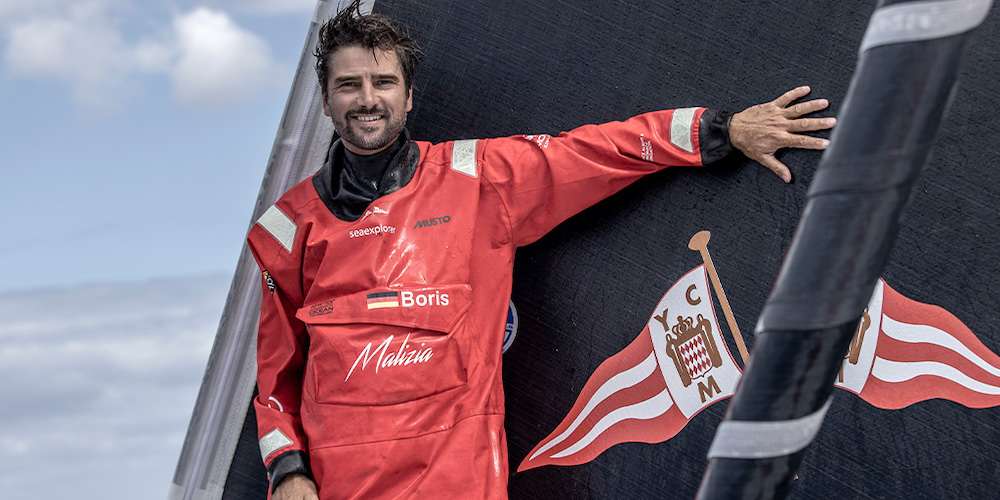 Why did you love being on the water?
The ocean has been my home and 'office' for so many years now. I feel an affinity to the ocean. The freedom of being out here but also the almighty power of our seas is always inspiring to me. It is the place where I feel most comfortable. It is also what gives us life, with every second breath coming from the ocean and we still know so little about what happens in her depths, all these things fascinate me and drive me to want to learn more and to find ways to protect the ocean.
What makes your current single hand around the world sailing race particularly hard? 
The Vendée Globe race is known as one of the toughest sporting challenges in the world. This is in part due to the tough sea conditions and the difficulty of the route, but I think a large part of this reputation is due to the mental difficulty in being alone for so long. In this race you are alone for over 75+ days in extreme conditions and for me it is the loneliness that makes the race so hard. I have sailed round the world three times already but never alone. I think having another person to rely on out here makes the race easier but when it is just you alone the pressure can be very high.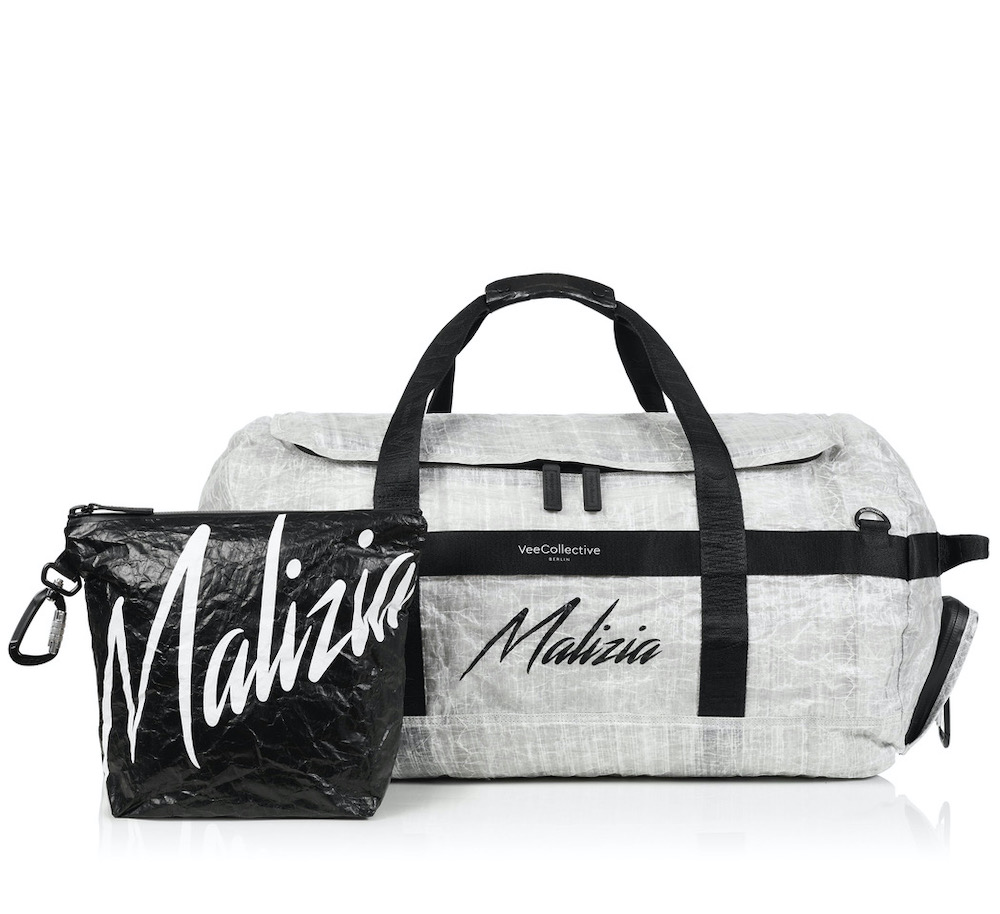 Why did the team collaborate with VeeCollective to create sail bags? What makes them particularly effective? 
We discussed this idea with VeeCollective for some time and we really loved the concept of upcycling our old sails to give them a new lease of life. We have a similar philosophy to VeeCollective as we are both motivated by sustainable solutions and this bag is a great example of that. Taking something that is old and unusable in its current form and creating a new usable – and in this case – fashionable product. Equally, we collaborated together to create a product that practical for people with an active lifestyle – things like waterproofing, strong materials and strong zips combine to make this a very durable bag. 
Could you tell me a bit about the Malizia Ocean Challenge project and its work? 
The project has three pillars: sailing, science and education. We aim to compete on the highest level in offshore sailing races whilst furthering scientific knowledge with our onboard laboratory collecting ocean data in the most remote parts of the world in partnership with Max Planck Institute for Meteorology and Geomar. 
We combine this with our education programme which is backed by IOC-UNESCO and the Prince Albert II of Monaco Foundation, it aims to teach children around the world about ocean climate topics. We have a full-time teacher and an education kit in 8 languages which not only discusses climate change but also encourages children to think of solutions. For our team all three elements are intrinsically linked. We use our science data in our kids kit, we host kids climate conference with our leading scientist and we have days where children can come and sail on the boat.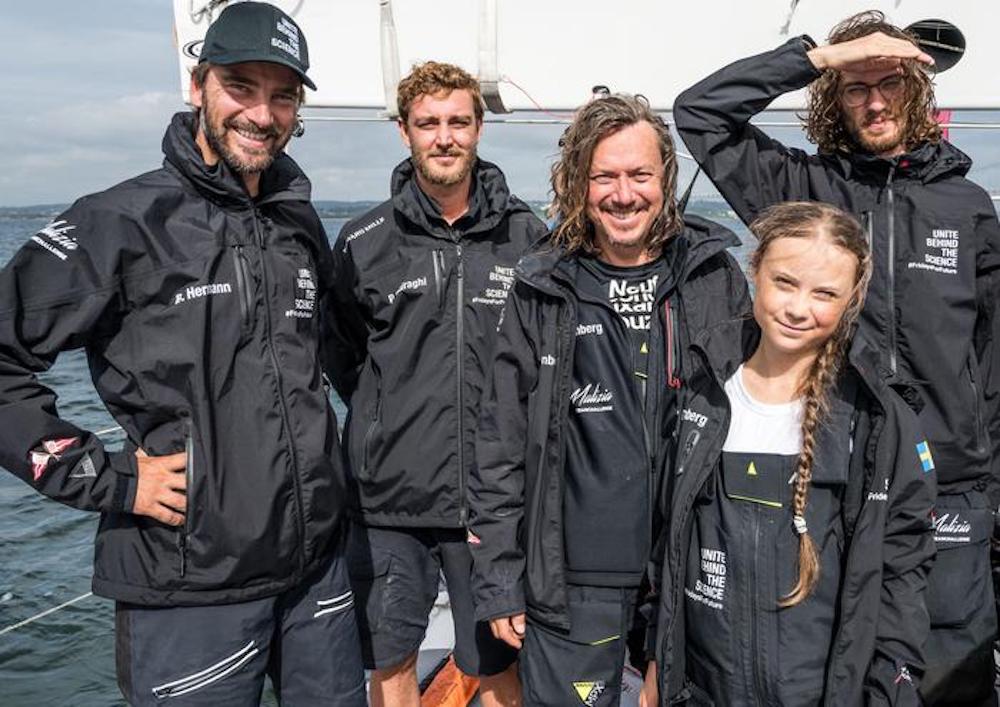 What was it like sailing with Greta Thunberg to the UN's climate conference last year? 
Greta is an amazing person and this was highlighted even more during this trip. She seemed very at ease at sea and quickly got into a rhythm that meant she adapted very quickly to the boat life. I think she also enjoyed the journey as it allows you to feel very at one with nature. I am used to sailing for long stretches and often across the Atlantic, it is very different though to do it with 5 people on this type of boat and to have no sailors. I was definitely cautious about how it would be for them but after some sea trials and testing it was clear they would handle the journey well. 
Are you hopeful 2021 will be a year of focus and action on issues like climate change and marine health? 
We are about to enter the Decade of Ocean Science for Sustainable Development which was created by the United Nations. We are hopeful that this initiative and the work of many others like ourselves will push this topic to the forefront. It is often not mentioned that the ocean is the largest store of man-made CO2 and that the ocean is one of the main elements mitigating climate change. I feel that it is my responsibility to use my platform to raise awareness for this issue and that the ocean data we collect will also help to drive change.