Rising star Marcus Rashford speaks to Port about the new England kit, the addictive nature of success and the importance of thinking as a team in the World Cup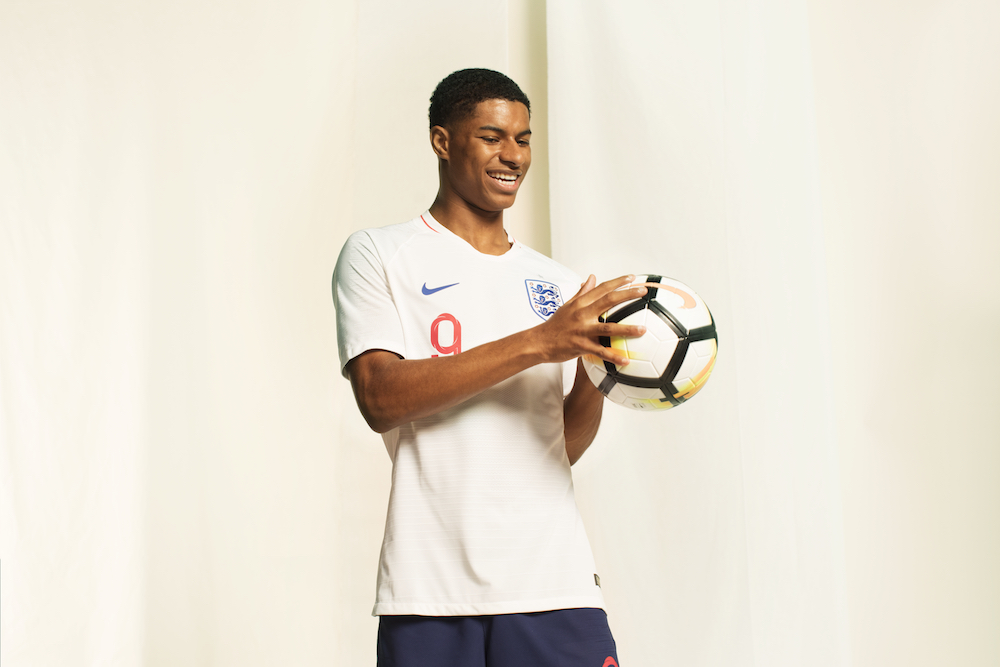 An established first team player at club and national level, and only 20-years-old, Marcus Rashford is regularly talked of as having the potential to become one of the greats of his generation. Known for his quick, attacking play, his local boy, one-of-our-own status has made him a fan favourite both in Manchester – where he plays for United – and across the country.  Now he is looking to cement his place in this young and dynamic England squad and make his mark at this summer's World Cup. Here, he talks to Port about winning trophies, playing with his heroes, and England's new Nike kit.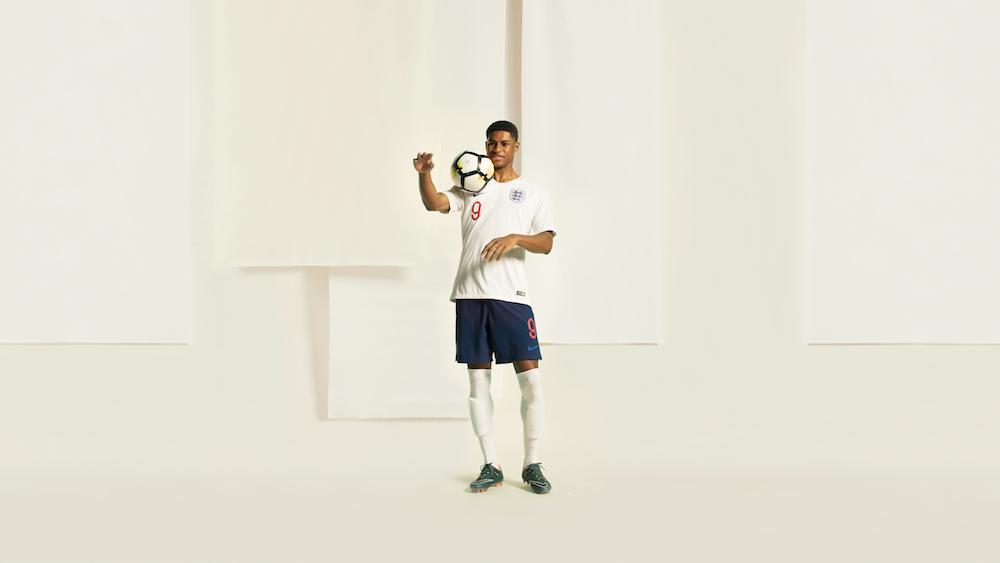 Could you start off by telling us your thoughts on the new England kit and collection?
I think the collection is very well put together – it's important to have a balance of style and comfort at all times, and they have the balance right on this one. 
The kits are the ones everybody focuses on because everyone will see them on TV but we spend a lot of time together as an England squad, so the players are always looking at all the different bits of gear – whether it's for training, recovery, travel or just being around the hotel.
Who are some of your sporting heroes?
It was a dream to play alongside Wayne Rooney, who was a real hero of mine when I was growing up. Then there's Cristiano Ronaldo, Lionel Messi and Michael Jordan.
That's a quite a range of greats there…
Thank you
You were the youngest English player to score in a first senior international match, did that affect the way you went into future games?
No, I didn't actually know that…
Oh you didn't?
 No, no… 
Well now you know!
So you have had a great start to your career, and to do that you need to be confident. In your own words, what does confidence mean to you?
I think confidence is not being afraid so that you're able to express yourself – in my case, that's on the pitch. If you can do that, 9 times out of 10 you'll come through it and overcome anything that comes your way. 
What activity or object inspires you to improve and keep on improving as you progress throughout your career?
Trophies. I think's that always been the case since I was a kid. From the very beginning, you dream of winning your first trophy and when you experience the first one, you just want more and more and more. It's addictive, so I think trophies are always going to be a big motivation for me – things that keep driving me forward.
What is it about Nike that you value?
It's not only about the kits and collection that we wear with England but also about the boots and casual wear they bring to the table. Everything has style; everything is a little bit different. There's always something comfortable and laidback for going to training but, and this is especially with Nike sneakers, they're always pushing the style front as well. 
Are there any personal goals you have set yourself at the World Cup?
Yes, you're always going to have personal aims but none of them matter if we don't deliver our shared goals. If you hit your personal aims but you don't have a successful World Cup, you're not going to return home a happy person. We're all going there with the same mindset: an attitude to do ourselves and the country proud.