Fuelled by wine and ribollita bean soup, Port heads to Tuscany and cycles 75km through the Chianti hills on a vintage bike
Just over 2,000 people live in the Tuscan town of Gaiole in Chianti, two hours southeast of Pisa. But for one weekend in early October every year, more than 7,000 people descend on the valley. Though they undoubtedly enjoy the coffee, pasta, wine and other local specialties, there is another reason they've travelled here.
The L'Eroica race, a cycle event where only bikes produced before 1987 are allowed, pulls a big crowd. It attracts those who subscribe to an analogue lifestyle which, over that one weekend, is defined by vintage bikes and woollen sportswear. There's no lycra tops or modern carbon bikes to be seen; L'Eroica is all about going back in time, and that means hard work.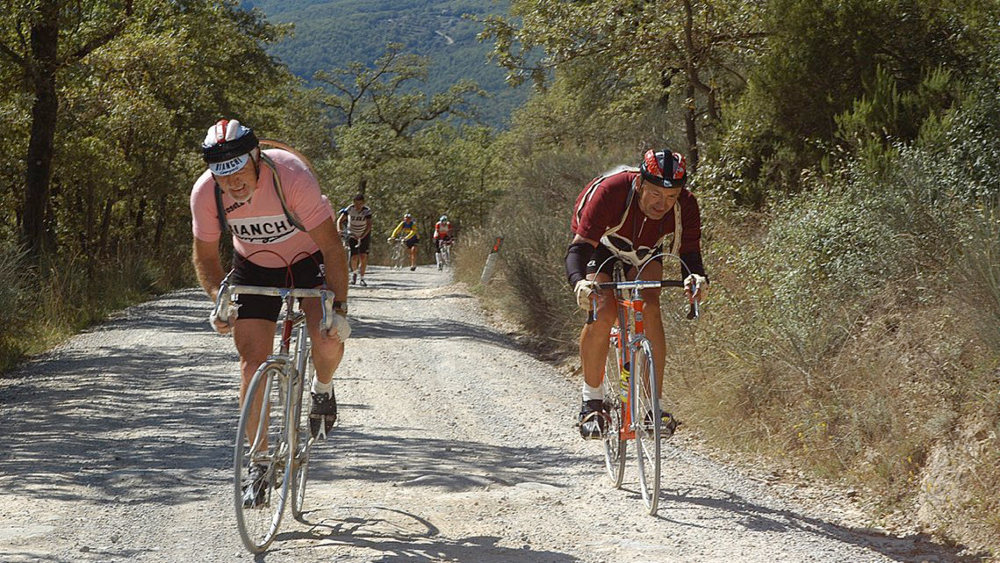 Celebrating two decades next year, L'Eroica was set up in 1997 by Giancarlo Brocci, a local Gaiole in Chianti villager who invited 92 cyclists to take to the area's famous gravel roads. The race quickly turned into a movement, with participants from all over the world coming to Italy to test their strength and durability. And while each cyclist takes part for a different reason, the L'Eroica motto unites them: they all race for 'the beauty of fatigue, and the thrill of the conquest'. Depending on your stamina and energy levels, there's a variety of available routes: everything from 46km to 200km. If you choose the longest race, you leave Gaiole in Chianti at 7am and return roughly 12 hours later.
Along the way you face the hardship of steep hills, both up and down. Because the bikes are nearly years old and above, there are few reliable brakes and gears to hand. And therein lies the challenge: it's not only your own fears you have to overcome, but also the limiting technology of the time. But, for some L'Eroica cyclists, that's exactly the point.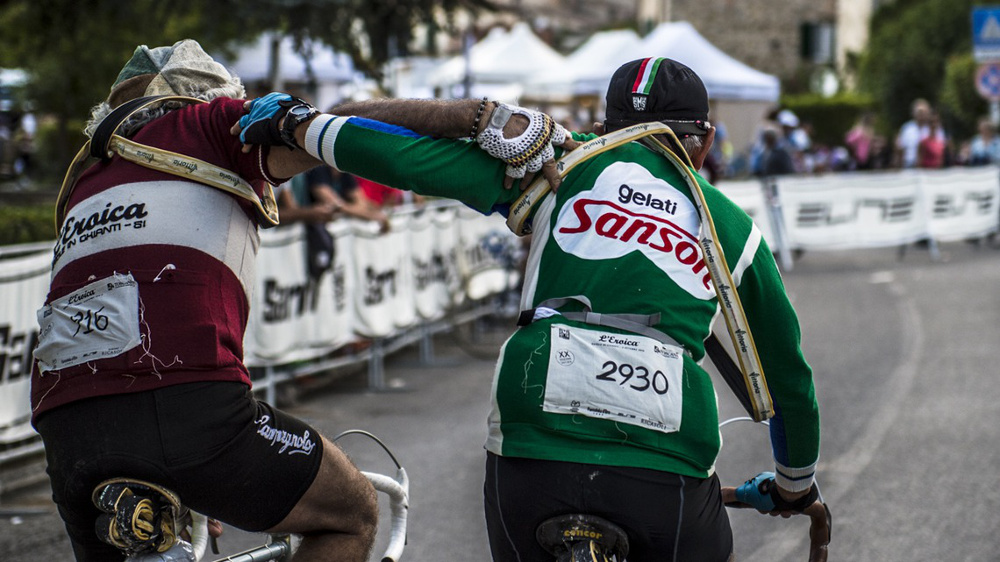 I took part three years ago and only managed 46km, the shortest distance, but this time around I increased it to 75km… though in L'Eroica lingo that's just the 'short route'. At a minimum of 220m and maximum 762m altitude – and a 1,522m drop – it's not an easy ride, especially if you're an inexperienced cyclist like me.
As this is not a race per se, none of that matters. Instead, it's a personal journey of tired thrills, to summarise the motto. Praying I wouldn't suffer a puncture, I cycled alone and enjoyed the solitude of the ride, music in my ears and the Tuscan hills rolling around me. There's a beautiful vineyard around most corners here, and when the sun hits the right spots it's, surely, one of the most beautiful places on earth.
At the same time, though, it can be a very social experience. People end up chatting on the road, helping each other out with flat tyres and other mechanical problems. The rest stops are more than just opportunities to catch your breath, they offer the men and women of Gaiole in Chianti the chance to flaunt their local wares: try the bread dipped in red wine and sugar, or go for the traditional Nutella toast. Once the cyclists opting for the 46km range have turned off home, the next stop serves up big slabs of salami and red wine. And lastly, while laying in a sun-drenched meadow, you tuck into the Tuscan bean soup, ribollita, and more wine.
For me, it's the combination of all the above that makes L'Eroica a truly unique experience. We had sunshine and beautiful skies, which made for great views and helped when climbing up hills or holding on for dear life when speeding downhill. Racing down the last section into Gaiole in Chianti, six hours after I set out, was an exhilarating experience. No one else cared, I was just one of 7,000 riders, but I had challenged myself, and won.
Special thanks to Brooks, one of the sponsors behind L'Eroica 2016
Photography Paolo Martelli