Betty Wood talks to the duo ahead of the release of album Shriek about writing through writer's block, keeping things fresh and the politics of making money in the music industry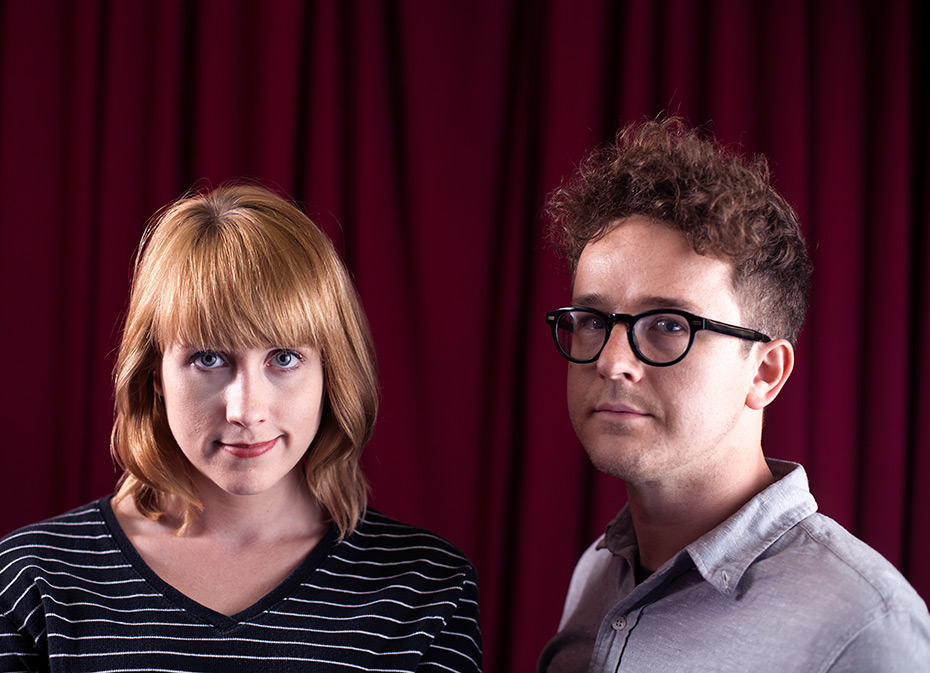 Words Betty Wood
Photography James Rawlings
Having flown more than 10 hours from SXSW in Texas to get here in London – where they were whisked straight to the BBC 6 Music studio for a Live Session with Lauren Laverne earlier that morning – Jenn Wasner and Andy Stack are in surprisingly good spirits for two people who've had very little sleep in the last few weeks.
At SXSW, they unveiled their new live set-up, which saw Jenn move away from her trademark guitar as she and Andy, the sum parts of Wye Oak, invert their traditional instrumental roles. It also noted a serious switch in sound:  whilst 2011's Civilian – a contemplative and brilliant record – was driven by moody guitar hooks and Jenn's rumbling, throaty vocals, Shriek has an electronic heart, funky basslines and shows a maturity tinged with melancholy, but dressed in the trimmings of a dreamscape. The effect is a hauntingly beautiful album that's already a strong contender for'Best of' lists.
"It was a very different place we were writing this record from, than Civilian," Jenn explains. "It's maybe less 'happy', and more 'peaceful' – it's written from a more peaceful place. There's certainly darkness in it, but less uniformly so." Andy nods in agreement, adding "From the DNA of our band, a line you can draw throughout is playing with tension. There's still a lot of tension on this record".
 Civilian wore its bruises for all to see – Shriek is a more subtle, perhaps introspective, affair. It also took a lot longer to put together, and for a while, it looked like Wye Oak might cease to be entirely, as Jenn struggled with writer's block, a theme that manifests on the album itself: "Coming to terms with myself, in a way, allowed me to write again – exploring my own internal landscape and the reasons that I was struggling helped it to come." Moving away from guitar also helped: "I'd come to associate this project so completely with the guitar that I thought the fact that I couldn't write songs on the guitar meant the end of this project. But realising that I could, that I had complete control over that decision, was what allowed me to write again, because, when it came down to it, whatever baggage that was stopping me from feeling inspired with the guitar was psychological and emotional. Realising you could get around that, that you have a choice, is sort of like flipping a switch in your brain."
As we talk around the album, the conversation turns to an episode of AMC cult-show The Walking Dead, which featured prominently the bluesy guitar chorus of Civilian. Jenn grimaces slightly at its mention. "The music should give whatever meaning it gives to each individual person," Andy says, diplomatically, "but a lot of people have come to us through The Walking Dead, or through other TV stuff, and that's certainly not the meaning that any of those songs hold for us. It is a little bit confusing."
He adds: "When we were younger, I think we both had a real chip on our shoulder about having to have a 'pure' presentation of our music; it had to be this way. And you don't want to completely sell everything. You want some things to be precious, it's just a different landscape." It's a complicated matter.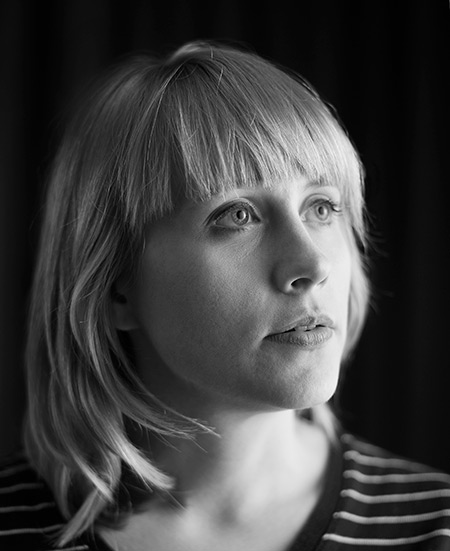 Jenn jumps in, "We do our best, are very considerate and careful about not saying yes to anything that makes us uncomfortable with our music, but at the same time, in a perfect world, I don't know if I would necessarily do any of that stuff. It's just a part of trying to make a living, being in a band, in the current music landscape."
It seems, financially speaking, this landscape is becoming increasingly arid with record sales hitting an all time low during summer 2013, which begs the question, how do bands make money now? "We are very fortunate to be in the position we are today" Jenn stresses, "but it's not really possible to make a living as an artist, as a band, and not make the majority of that living via either touring or licensing. Both of which in my mind are necessary evils." Jenn coughs in timely fashion, illustrating her point entirely: fresh off the plane from Texas, she's already feeling run down. They fly to Europe in the morning for another performance. By evening, she's feeling quite unwell.
After touring extensively for nearly two years in support of Civilian, Jenn reflects, "I've discovered I'm a creature where stability means a great deal to my mental health, which is why this record took a couple of years to make. A lot of that time was spent alone, taking care of myself and recovering from the damage done on tour," she adds thoughtfully. "And in a perfect world, I wouldn't license my music to anyone, I wouldn't sell it, but these are some of the compromises we are faced with: they are difficult compromises, and they are compromises that I think about all the time and really struggle with. I think it might come to a point in the near future where I have to get another job because I don't want to be on tour for the rest of my life. I'll never stop making records," she continues, "but if I don't want to sell my music to TV and commercials, and if I don't want to spend 200 days of the year out on the road then I'm going to have to find another way to make a living."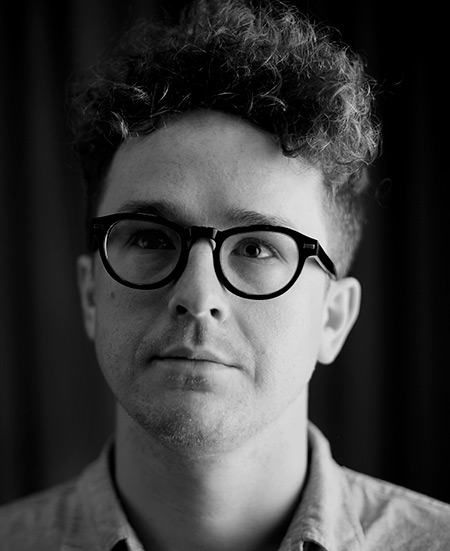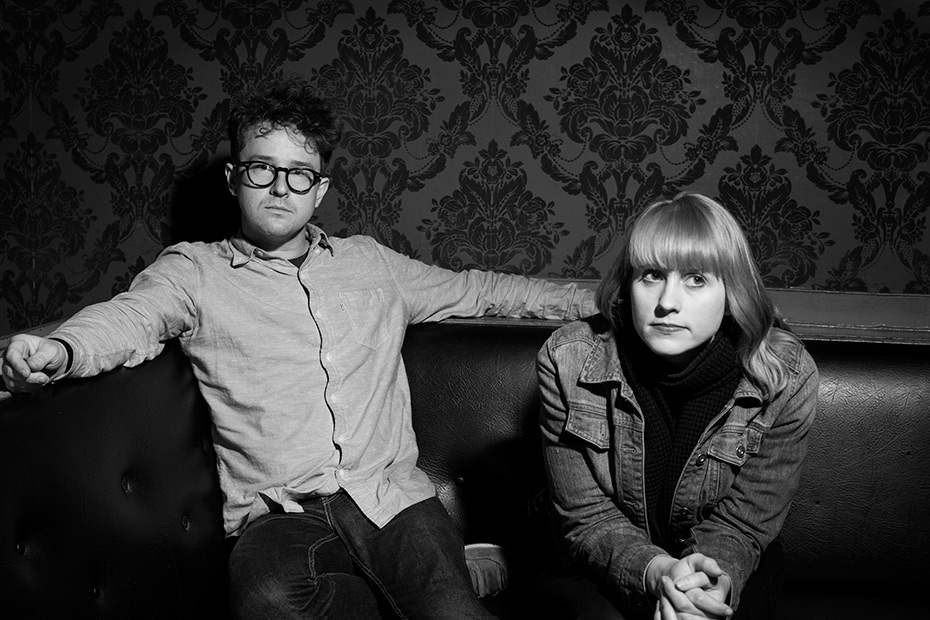 For now, with the record set to drop in April, the immediate future promises more tour dates. And despite their collective ambivalence about the experience of touring, it's not a feeling that translates to the stage. Seeing Wye Oak perform is a rare gift for UK audiences, one in which craft and musical skill speak loudest. Andy and Jen are from that well of musicians who can really play their instruments, and watching them on stage is a hypnotic affair.
"The whole last month has been a series of terrifying reveals" Andy says of Shriek's unveiling. "We've released two songs from the album ['The Tower' and 'Glory'] which we believe in a lot, we really love them, but is different. We worked very hard on our live show, which in a lot of ways feels the same or similar visually, but we're functioning a lot differently than we used to in a live show. Each of us is playing a different role."
As we close the interview, I bring up a comment Jenn made in an early Wye Oak interview, about how people were genuinely shocked to see a front woman who could really jam – "Which is insane!" Jenn jumps in animated. Andy laughs next to her, "It's so stupid!" Hopefully, things have moved on since then, but has the shift away from guitar changed her internal power-dynamic? Is her voice her 'weapon' now? "The scary thing is there is no detachment now; your voice, it comes from your body. Every usable instrument you play otherwise is a step removed, but your voice is in your body. It's a very vulnerable position to be in – and it's something I've always taken for granted in so many ways. Standing up and singing unencumbered is probably one of the scariest things I've ever done. There's nothing to hide behind. And it's not just my voice, it's my words too. There's nothing to shield you from the outside, and honestly, it feels great. It's coming from a much more confident place."
It's this confidence that carries across the album, and later that evening, in their performance on stage at their Lexington gig, because Shriek does more than its name suggests; it asserts confidence and maturity. You just have to listen to hear it.
Shriek is out on 28 April. Wye Oak will be touring in the summer, click for more details