Vocalist and lyricist Stuart A. Staples finally commits his words to paper for a new book, a collaboration with his wife, artist Suzanne Osborne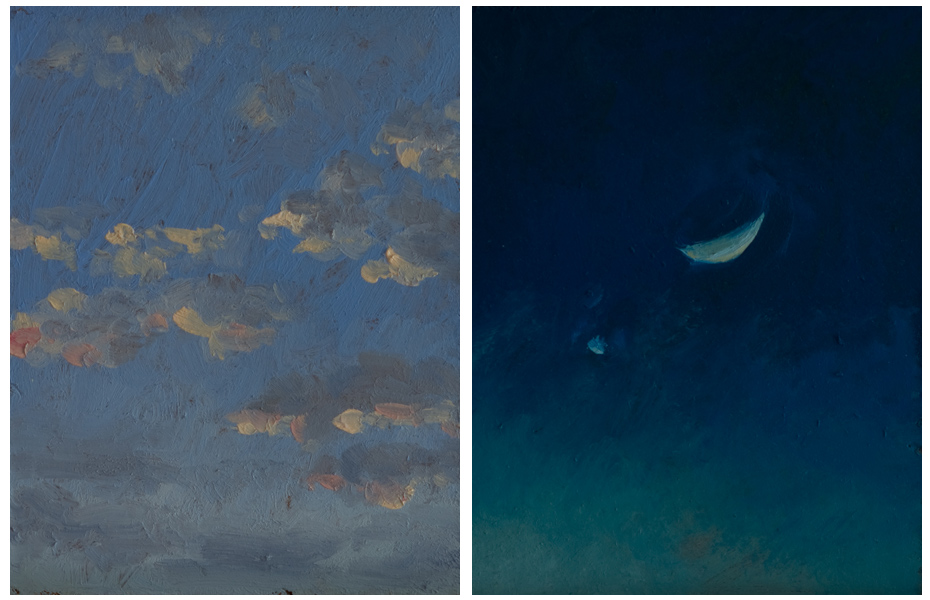 We all know how strange song lyrics can appear when taken out of context, alone on the page minus accompaniment. Spare a thought for Stuart A. Staples: for the past two decades the man with the quivering epiglottis has been carrying around the lyrics to his band
Tindersticks' dramatic, smoky songs entirely in his head, choosing never to write them down. He's the guy who sings under his breath on public transport, in the supermarket aisle, and in the queue at the post office. How did he feel then, about embarking on a collaborative project with his wife, the artist Suzanne Osborne, that pairs his tense reflections on romance, loss and Rented Rooms, hammered out on an old typewriter, with works from her recent 'sky paintings' series?
"The songs were written by being sung. I've never worked on paper – I write when I walk or travel", he says. " Singing Skies came from conversation between Suzanne and myself. At some point every day for a year, she would be painting the sky – the process and the possibilities it created were always being discussed. It was really strange to see some songs written down for the first time, not that they took on different meanings, but stripped of their melodies and dressing, they felt very stark, tougher".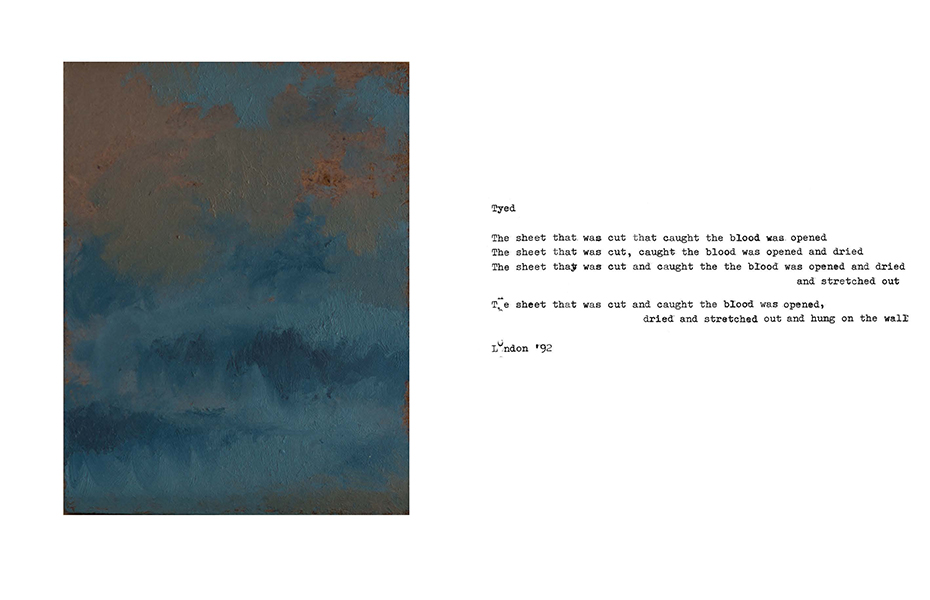 Limited to an initial hardback run of 2,500 copies, Singing Skies matches 75 of Staples' songs with selected works from Osborne's A Year in Small Paintings – Skies, September 2010 – September 2011, an astral study produced over 365 consecutive days largely at the artist's studio in France. Paint and ink combine gloriously in some instances. Tyed, taken from Tindersticks' eponymous 1993 debut, is accompanied by blushes of turquoise and earthy copper, bringing to mind tie-dyed fabric (though this may simply be a matter of sub-conscious word association); 2001'S My Oblivion is just that – an impenetrable mass of angry, featureless sky. "Those two songs felt as though they were almost reinterpreted musically", says Staples.
Other songs are brought subtlety to life in the same way the pages of classic children's books benefit from the addition of even the simplest of line illustrations. As his wife worked, Staples began to notice parallels with his own song writing and way in which Tindersticks approached the making of their last album, 2012's richly received The Something Rain. "A Year in Small Paintings is a series of rapid moments that make up a whole – not so different to the process of us making The Something Rain. Suzanne had to work really quickly to capture a fast changing sky, other times the sky was calmer, relaxed. The moment a song comes, I have to work fast to make it into something tangible, to make it strong enough in my mind to be able to return to it later. Sometimes, occasionally, I can finish it there and then. The other extreme is a song like (2009's) This Fire of Autumn that I was happy to let bounce round in my head for two years.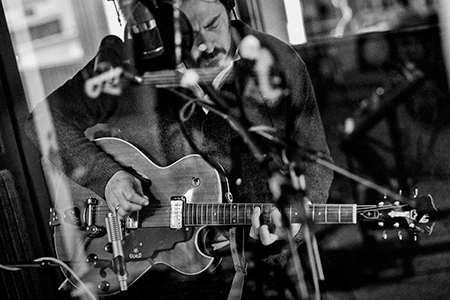 "I used to hold my ideas very tightly and be suspicious of others' involvement in them. I wouldn't present a song to the band until I had nailed it down in my own mind first. Now, if I have an understanding of an idea, I love it being a free-for-all with the other guys. Being challenged and surprised by each other over this last period is the reason why we are still engaged with our music and looking to the future".
All 365 'sky paintings' will be exhibited this weekend, November 28 – December 1, at 81 Leonard Street Gallery in London, alongside a collection of Stuart Staples' lyrics.

Photography Bogdan Frymorgen