The Cumbrian band tell Tom Jenkins why sometimes it's important to take a step back in order to move forwards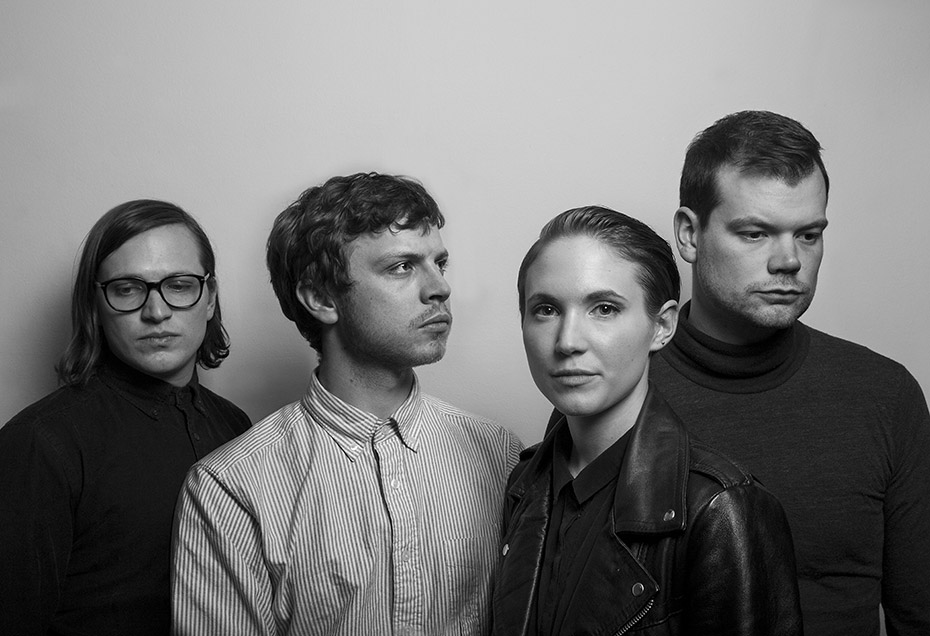 Words Tom Jenkins
Photography James Rawlings
Sometimes less is more and sometimes less really is less. London via Kendal four-piece Woman's Hour have spent the last four years moulding a minimalist aesthetic to fit their stylish synth-pop – think buttoned to the collar black shirts and one-shot videos directed by Deutsche Börse Photography Prize-winning artists Broomberg and Chanarin (more on this later). The world is starting to take notice: they were the sixth most blogged about band of 2013 according to blog aggregator Hype Machine and their debut album, Conversations, pencilled in for a July release, is one of the most hotly anticipated records of the year.
However, walking the dimly lit corridors backstage at London's Brixton Academy towards their dressing room – they're currently supporting Metronomy on a handful of dates here and in Europe – I'm reminded of the dilapidated public swimming baths I used to visit as a child, a mere stone's throw from this famous venue. The pockmarked brick walls are coated with an ice-blue gloss, adding to the feeling of exposure you get in old buildings such as these. I spot a member of Metronomy wrestling with a cheese porcupine through an open door.
Woman's Hour are a class act and very, very cool, so I'm expecting them to be a little guarded during our interview, as bands who are on the up and keen not to put a foot wrong usually are. In fact, siblings Fiona (vocals) and William Burgess (guitar), keyboard player Josh Hunnisett and bassist Nick Graves are warm, chatty and funny. Fiona describes their recent trip to the US, their first as a band, as "Fucking class" and there's an air of gentle ribbing throughout, though it's obvious they all adore each other.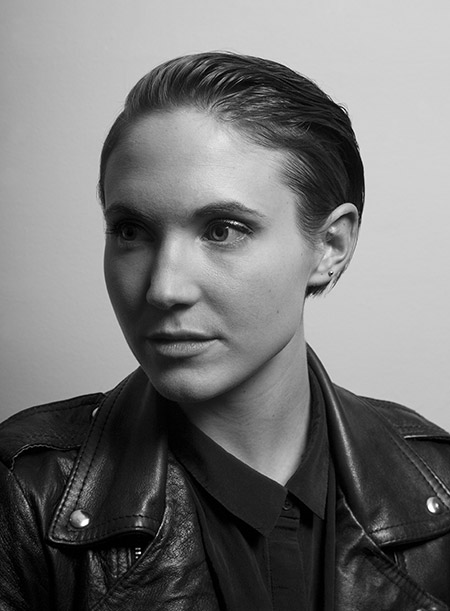 Vocalist Fiona Burgess
They have an air of determination about them, though in keeping with their look and sound it's understated. After a false start in 2011 with some hastily released songs that "should've stayed as demos" according to Fiona, they took some time out to lick their wounds and find out who they really were as a band. "We were approached to release a single and without any thought whatsoever we said yes," says Fiona. "Suddenly the thing's out and we had no real involvement. We didn't record those songs to be released – they weren't even finished. We were quite overwhelmed by the lack of control we had. We were just very naive and young. After that we decided to be a bit more private about what we were doing. We definitely learnt from it."
The band retreated to the rehearsal room and over the course of a year the songs that would eventually find their way onto Conversations began to take shape with the help of producer Tom Morris (Outfit, Gallon Drunk, Matthew Tong). They also struck up a friendship with Broomberg and Chanarin, who have since collaborated on the band's videos and artwork, introducing poignantly cropped images from self-defence and first aid manuals "We're interested in the way use photography as a means to question it as a medium," says Fiona. "The idea of re-appropriating these images that are teaching you how to do things and making them actually quite oppressive or empowering interests us."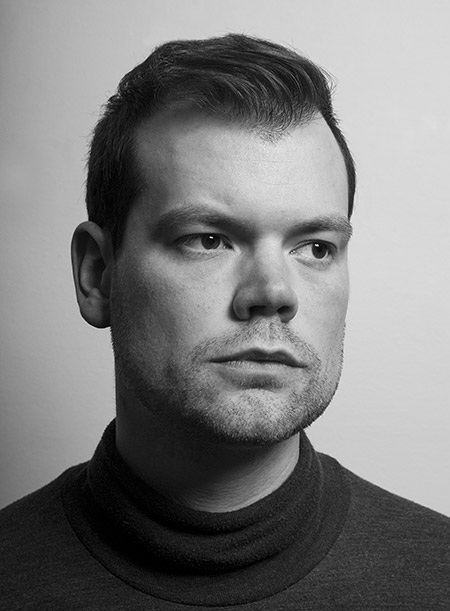 Bassist Nick Graves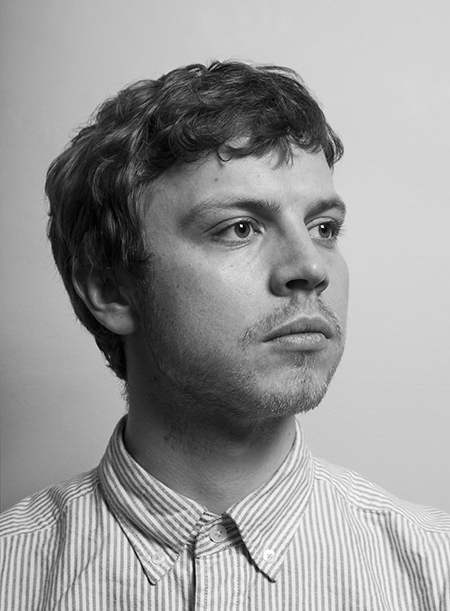 Above: Keys player Josh Hunnisett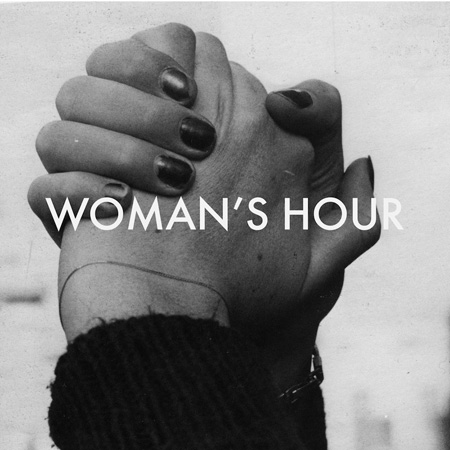 In a candid interview with Betty Wood last week, Jenn Wassner of Baltimore band Wye Oak spoke about the difficulty of making money in the music business through record sales alone. Fiona Burgess is on a similar myth-busting mission. All of Woman's Hour still work part time-jobs: Josh at a deli, Will at a pub, Nick does admin at a solicitor's office and Fiona teaches drama at a psychiatric unit one day a week, making coffee at an antiques shop the rest of the time. They had to be back at work the day after getting back from the US.
"This façade with bands that you're 'making it' and suddenly life works itself out and rent pays itself and blah, blah, blah," she says, "actually the reality is it's really hard. We've been totally committed to this and we've compromised so many other things to make this work. That element of compromise is essential because you have to feel like you're giving up things, that's what drives you – I've got to make this work because otherwise how am I going to justify leaving behind or neglecting those other things? It's not an easy ride, but you definitely get the rewards when you're standing on stage. That's my favourite part of the whole thing."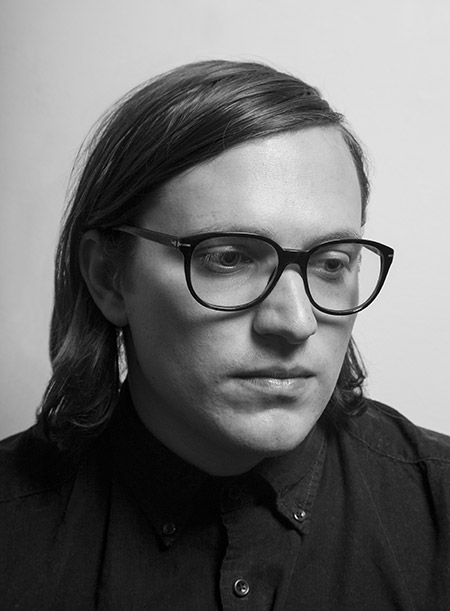 Above: Guitarist Will Burgess
Having recently signed to prestigious American indie label Secretly Canadian, home to Anthony and the Johnsons and The War on Drugs, Woman's Hour are rapidly becoming the ones to watch in 2014.
It's been on their own terms says Fiona: "Of course can guide us in a way, but we don't want to be told what to do and we're quite stubborn in that sense, which is a good thing. They're straightforward, no bullshit, and we admire that. We don't want to have to compromise too much and with them we feel like we don't have to. We're still able to make the decisions we want to make – and we make all the decisions."
If patience is a virtue then please welcome Saints Fiona, William, Josh and Nick – it's Woman's Hour at last.
Conversations is out 14 July. Pre-order HERE. Woman's Hour play the Purcell Room at the Southbank Centre, London 3 April. For full live listings click HERE