Exclusive Premiere: a look at the making of the 'Perfect Life' video, featuring roller-skating ghosts and an S&M rhythmic gymnast in a gimp costume…
Like Hare Krishnas singing their way down Oxford Street, Moby and Wayne Coyne of the Flaming Lips lead their merry band of roller skating ghosts and gimps through downtown LA, dressed as mariachis in the video for 'The Perfect Life'. Singing the refrain, "the perfect life is all we need", they collect an assortment of endearingly oddball characters on their journey, culminating with a morris-dancing rooftop celebration… Ok, so maybe there are no morris dancers, it's not that surreal (though the pig-riding monkey cuts a close second). The second single from Moby's 11th studio album Innocents is a playful look at life, love, acceptance, and the wonderfully odd.
As we premier a behind-the-scenes look at the making of the video, we talk to the musician about the pleasure of making videos for a Youtube generation and whether he got to keep the mariachi outfit after the final take…
Do you get more of a kick out of making videos for your music now than you did at the beginning of your career?
Yes, as there's no pressure involved in making videos in 2013. Back in ye olde days of the 90s, there was a lot of pressure in making and releasing videos as you were always thinking about the video's viability at MTV or some other network. Now you can just make odd and stupid things and hope that someone wants to watch them on Youtube.
Who came up with the concept behind the video? Specifically, the idea of the monkey riding the pig?

Well, for better or worse the idea was mine. I just liked the idea of Wayne and I in mariachi suits being stupid.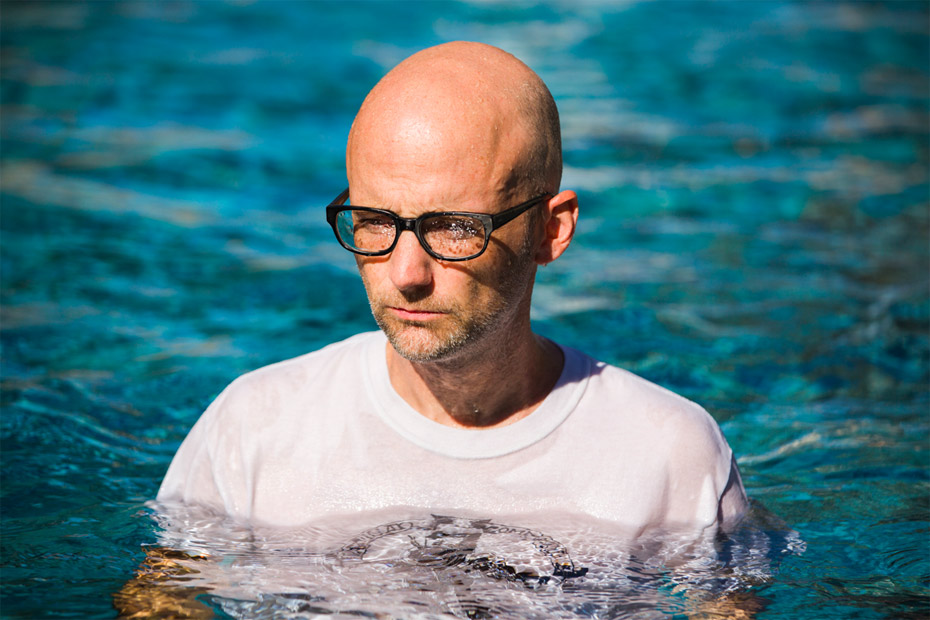 Did anything spontaneous happen making the film, that made it into the final edit?
The Mexican men riding horses down Broadway…
What was your favourite thing about collaborating with Wayne Coyne (of the Flaming Lips)?
That he's a genius who says 'yes' to almost everything. I don't use the word 'genius' loosely or too often, but he's a genius.
The video for 'Perfect Life' plays on the bizarre and the playful; what's the most surreal experience you've ever had?
Sharing jokes with the Dalai Lama in the basement of a hotel in Philadelphia.
'The Perfect Life' is obviously a myth, but what would your perfect day look like?
Something involving pugs and water slides and Led Zeppelin.
Finally, and most importantly, did you get to keep the mariachi suit?
Oh yes, I wear it often.
Innocents is out now. To watch the video for 'A Perfect Life', click here