Tara McEvoy chats with Robbie Furze about the band's second album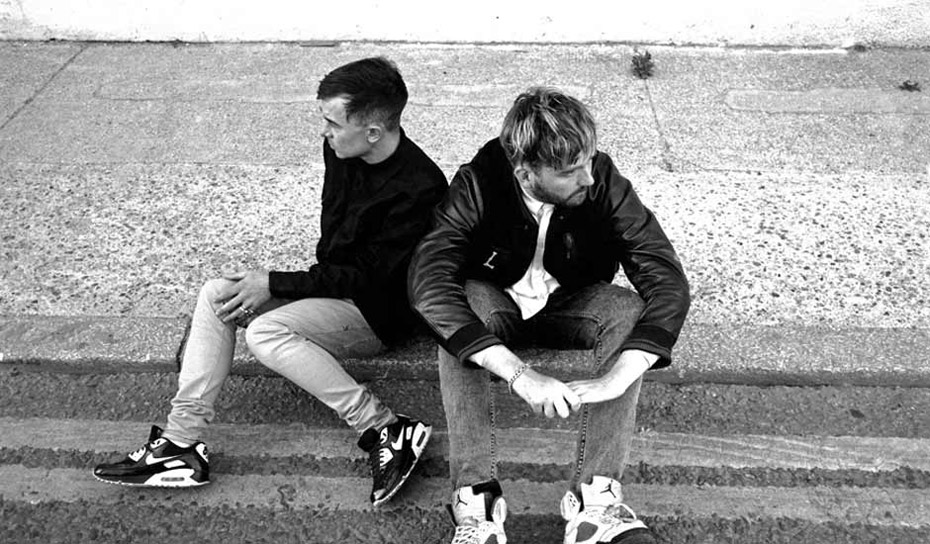 With the release of their debut album A Brief History of Love, The Big Pink became the overnight toast of the UK indie press for their pioneering take on grunge via the medium of pop. Now, following a three year break, they're back with sophomore offering Future This.
Tara McEvoy caught up with the band's frontman, Robbie Furze, to talk about the differences between the two records, their plans for the future, and Furze's ambivalence towards the British press.
How would you describe the new record, Future This?
I think it's a more positive record compared to the last record, which was weirdly kind of inward and a bit introverted. [Future This] is a bit more uplifting, more of a celebration with lots of noise and beats, lots of distortion. We've used guitars in a different way and refined our sound a lot: it's more subtle, musical, less of a balls-out wall of distortion.
The first record was a bit blunt – slightly immature I guess. This time, we just gave it a bit more consideration.
Have your influences changed?
We're listening to a lot more hip-hop; we still like all the stuff we did when we were making the first record, but we're using that influence and coming at it from a different place.
"It's hard to understand why one minute love you, and the next they hate you"
You spoke briefly about the importance of distortion on your last record. That produced quite an intense live show – with a more subtle sound, how will your live performances fare?
Well, we have a new band, a new drummer who's amazing, and a new 'noise' guy. I think with both records, the live show is far more intense than the album . The show this time is going to be heavier, more aggressive; that's just the nature of live music.
This time it's going to be more exciting as we're using different software to process the beats, to be a more organic electronic band without being stuck within the confines of the music itself.
Do you prefer playing live or writing in the studio?
I like a bit of both, a bit of balance. Last time we toured for too long, almost three years – that was a bit much. As much as I like it, by the end of it we were getting bored of our songs, and that's never a great sign.
Now we have a bit of space, it feels better coming back to those songs – they're almost like old friends.
Are there any contemporary artists that you find particularly inspiring?
We just did a cover of this guy called Gotye, for Radio 1 – I just think his lyrics are so good.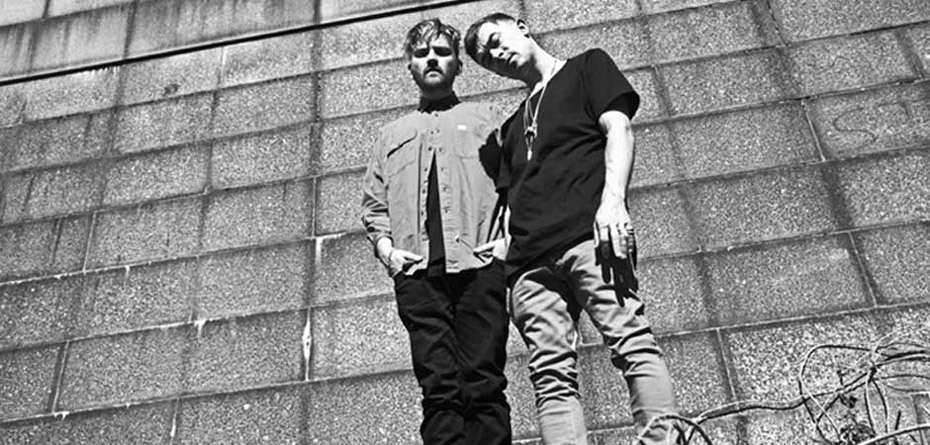 What gave you the idea for a "Pink Army" (the recent initiative created to expand the band's street-team)?
I wanted to be able to talk directly with fans, people who wanted to be involved with our development; I wanted to create some kind of VIP network of fans who I'll repay with free tickets, the friends of The Big Pink. I wanted to build a community; an army of like-minded people. There'll be parties and gigs, and we'll create a sub-network, away from things like Facebook and Twitter and that kind of thing. We've had a great response from people interested in street promotion and that kind of thing. It's a really lovely thing, everyone getting behind us.
Despite this move towards the creation of an independent 'Big Pink community', will you continue to utilise other social networks? How important is the media in terms of functionality?
The internet is such a good way of getting music out there, talking with people and relating with people. Things like Facebook are good for that, it's nice to be able to bypass the British press, which has become very negative, riding the wave of buzz about the next big band – there seems to be no support for bands that are 'coming back'. It's hard to understand why one minute they love you, and they hate you. It's nice to speak with people who just love good music.
Finally, are you planning on touring the festival circuit this year?
Definitely. We're going to do loads of festivals, we're already doing SXSW, Coachella, and we're starting to book stuff in the UK and Europe. I think we went away for too long last time, so I don't want to go 'quiet' for as long as we did then. I want to do some condensed touring, back into the studio towards Autumn. We're really into the new band, so perhaps the next time will be more collaborative.
Future This is on sale now.