The sonic chanteuse and psyche songstress on her latest album, the healing power of psychedelics and the dangers of the metaverse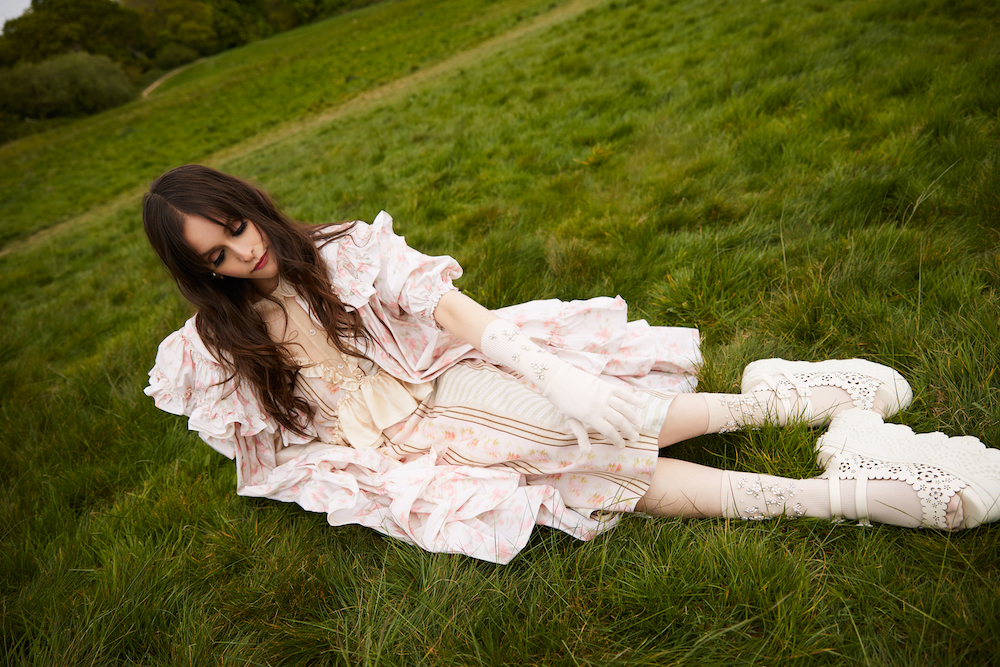 This month witnesses the return of the brilliant Tess Parks, a Canadian-born chanteuse with a predilection for echo-soaked reverb and drifting psyche whose last album release I Declare Nothing was a collaboration with her friend, mentor and sometime producer Anton Newcombe, of the infamous Brian Jonestown Massacre. Her latest offering And Those Who Were Seen Dancing is a record that has been two years in the making, and it is as unique in nature as its Nietzche-referencing title suggests – containing a spell-like lyrical existentialism and haunting melodic haze that is entirely her own. The first solo offering since her excellent debut album was released almost a decade ago on Alan McGee's 359 Music label, And Those Who Were Seen Dancing is a truly beguiling record that feels thoroughly fresh while somehow marrying the retro dream-pop vulnerability of Mazzy Star and the understated chord-shredding-rage of Spacemen 3.
Here, the singer-songwriter waxes lyrical on the genesis of her new record, talks about the importance of psychedelics in healing trauma, and tells us why she is in no rush to enter the metaverse.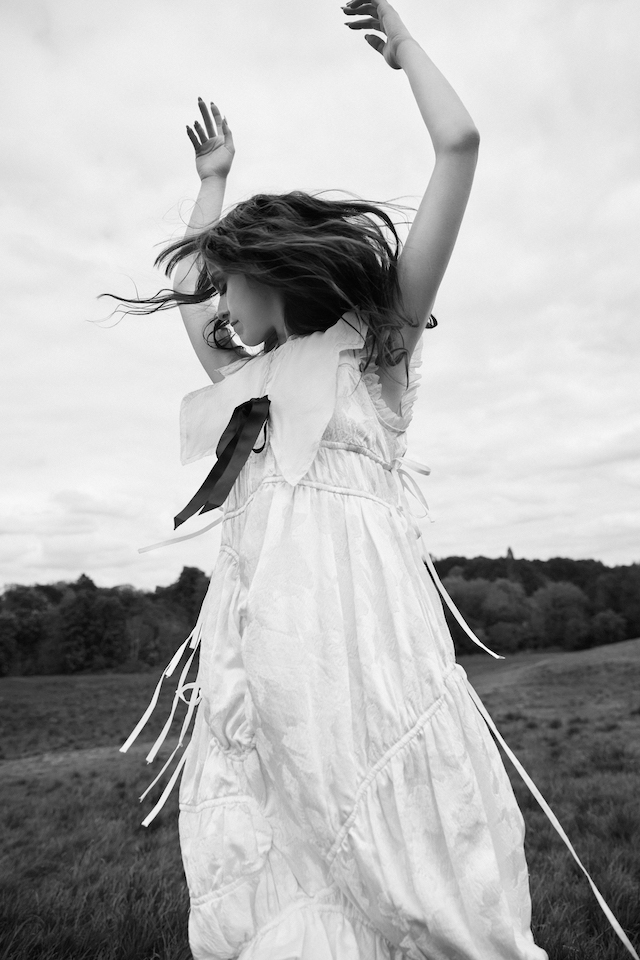 What do you think spurred you to follow the path of music in your life?
I give Oasis and my dad's taste in music a lot of credit, but some of my earliest memories are of lying on my mother's chest when I was very young and her singing to me, and feeling the vibrations of her voice. She has a beautiful voice. She also started taking me to Gymboree circles when I was a toddler and recently reminded me how I didn't really participate (I was like, two!?), and how she felt silly just singing with all of the other moms, but I think that's the most beautiful thing I've ever heard, really. Also, my grandfather was a professional pianist for his whole life. He would frequently visit from Winnipeg, and me and my sister Isabella would dance around while he played piano. My dad naturally grew up playing piano, too, and recorded the radio to make mix tapes of songs he loved to play – a lot of Nirvana and Smashing Pumpkins, and Oasis. I remember hearing 'Supersonic' for the first time on a road-trip with him, and just absolutely loving it – this music literally shaped the course of my life. 
Where did the songs on this album come from?
This album is essentially a collection of songs spanning back as far as a decade that I felt deserved their moment. The girl who wrote those words wanted these songs to be heard, and I really like the idea of honouring that kid. They all start out as quick poems and stream of consciousness writing. I think at this point in my life I am more of a lyricist than anything –I looked to my band to take care of the music for a lot of this record. I only play instruments on two tracks. Initially this 'album' was really only demos, but given global circumstances we were unable to make an album as a band the way we had envisioned. Eventually, after time dragged on and on and these songs were just existing quietly without being finished, or heard, I decided to finally bring them to my friend Josh Korody who mixed my first album, and we recorded my dad playing my grandfather's piano, which makes me so happy, because that's been really on my mind for years, to have my dad contribute to the music.
Do you write with an audience in mind or do you write ostensibly for yourself?
I have never written with an album in mind or an audience in mind. Writing has been my greatest coping mechanism since I started keeping a diary when I was six. I have periodically found myself in situations where I am recording music and it gets to the point where there are about 15 or 16 songs recorded and then you pick the favourite ones and there's an album. It seems cohesive in my mind and maybe not in anyone else's but I make it make sense, if that makes sense. I like the idea of making a concept album someday or having a theme to stem from, but for now I like the freedom of just creating whatever until I decide that body of work is complete. 
Where do you think the creative urge comes from for you?
I have to create everyday, or else I hate myself and feel like I have wasted precious hours of my life. This is no exception. I don't see the point in making anything and then just having it sit in a room or a hard drive or something – creation is an act of devotion to 'source' or 'spirit' or 'God', if you're not using your hands to create something beautiful, then what are you doing? I don't like being a spectator. I just want to keep proving to myself that I can make and create whatever I want, and that anyone who has a negative opinion or criticism is actually just projecting their own insecurities and stresses into something that should be liberating and fun and beautiful and light – it's called 'playing' music for a reason. I feel like I have made an effort my whole life to never lose contact with my inner child.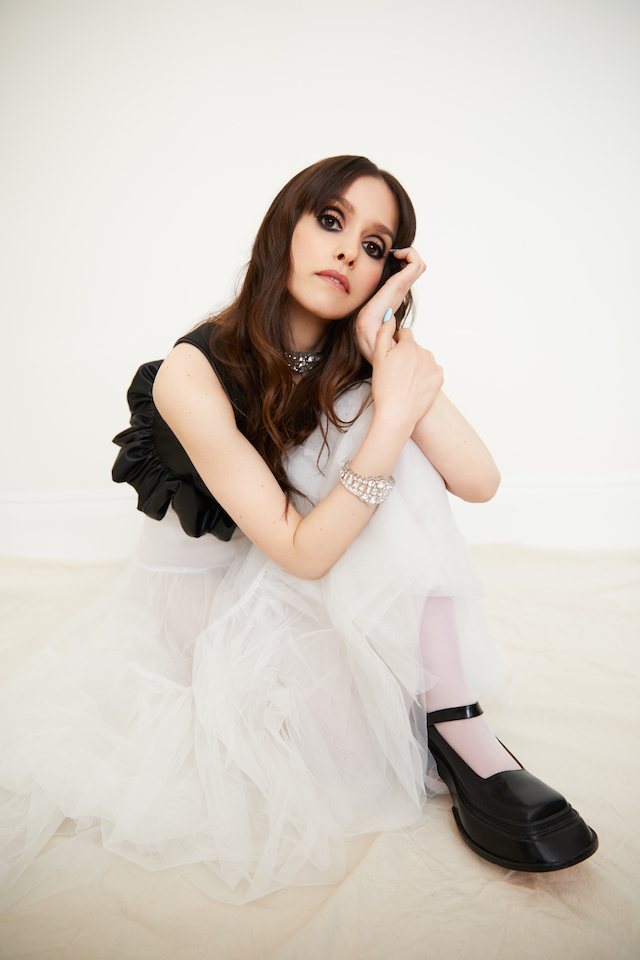 What is your definition of a self-actualised human being?
(Laughs) JP these questions! My definition of a self-actualised human being is someone who is able to be conscious, and conscious of their breath and their thoughts, and able to wake up and show up and be present in the moment all day everyday, and lives their truth and follows their bliss, while helping and teaching others along their paths, remaining grateful and humble and vulnerable and self aware, while constantly seeking to learn and evolve. Life is the journey and the destination! How's that!? I value and cherish my parents and my two beautiful sisters, every friend I have ever had and every perceived adversary, every stranger that has guided me and helped me along my journey. Everyone you ever meet is a teacher. It's a practice, but personally I try to keep my thoughts positive and be very deliberate and intentional and thoughtful with everything I choose to say or do. Life is literally just a series of yes or no choices, so I just try to always make the best choices all day everyday.
The last time we spoke you mentioned that you were keen to try Ayahuasca. Has that happened yet?
I definitely do want to try Ayahuasca but I always knew I wouldn't seek it out – the opportunity would just present itself naturally if it was ever the right moment, and, incidentally, since our last chat, I think maybe I might have found the introduction to that calling, but we will see, I'm not in any particular rush, but I am very curious. I have had some life changing and eye opening experiences with psychedelics and plant medicines. For me, it has been very helpful with healing from trauma and anxiety and depression, and I have found a profound comfort in understanding that our inner worlds reflect our outer worlds. I am you, as you are me, and we are all together, you know? 
How do you feel about digital culture and the supposed rush to get into the meta-verse?
We already have undermined and devalued our realities. Now more than ever it is so important to question what we see and hear. All media platforms are trying to brainwash us or steer us in specific directions with algorithms. We need to keep thinking critically and teaching younger generations to think critically and teaching them that our value is not based on what we look like, or how much money we have or how many "followers" we have. Why is it called "followers" and not "friends" either? That's so messed up. Is life really that bad that people just want to wear goggles indoors, and not strive to actually go see whatever they want to see in real life?
And Those Who Were Seen Dancing is released May 20 on FuzzClub Records
Photography Natasja Fourie
Styling Sofia Lazzari
Stylist Assistants Georgia Gilbey and Daisy Holland
Hair and Make-Up Nandi Kai at S Management using Dermalogica and Body Shop