British artist Sue Webster shares her favourite record and its psychic resonance with husband Tim Noble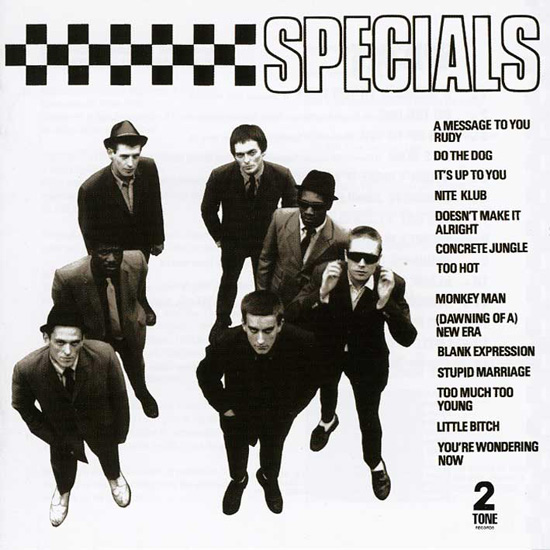 What's your favourite album or song?
The Specials by The Specials
What associations does it hold for you?
I remember hearing The Specials first single, Gangsters, in 1979 when I was 12 years old. I had never heard anything quite like it, I felt rebellious and went straight out and had my ears pierced. That Christmas, I was given their first album — it was my first ever album, and I was also given two tickets to see them live at Leicester De Montfort Hall. I was always an outsider at school and no one would come with me. I couldn't give the ticket away — eventually my older sister was bribed into accompanying me to the gig and sat with her arms folded and a mardy face throughout.
It was an electric time: Leicester had a huge Asian community and racism was rife. My dad would take the entire family into the city centre to watch the National Front march through the streets to be met just around the corner by the Anti-Nazi League. These were our family days out. A fight broke out at the concert and someone got stabbed, and I made friends with a skinhead boy sitting in the balcony who gave me a Specials poster after the gig.
When I met Tim at art college in Nottingham, it was a relief to discover that The Specials was the first band he ever saw live too at Swindon Town leisure centre. When we moved in together we had many doubles in our records collection.
Listen to The Specials on Last.fm
Sue Webster and Tim Noble's exposition Nihilistic Optimistic runs 10 October-24 November at Blain|Southern, 2 Hanover Square, London. NO, their collaboration with legendary punk photographer Dennis Morris runs 12 October-4 November at The Vinyl Factory, 91 Walton Street London