We travel to Drambuie's 'Brass and Crimson' session at Edinburgh Jazz Festival to meet saxophonist and MC Soweto Kinch, who reveals the tracks that influenced him while growing up in the West Midlands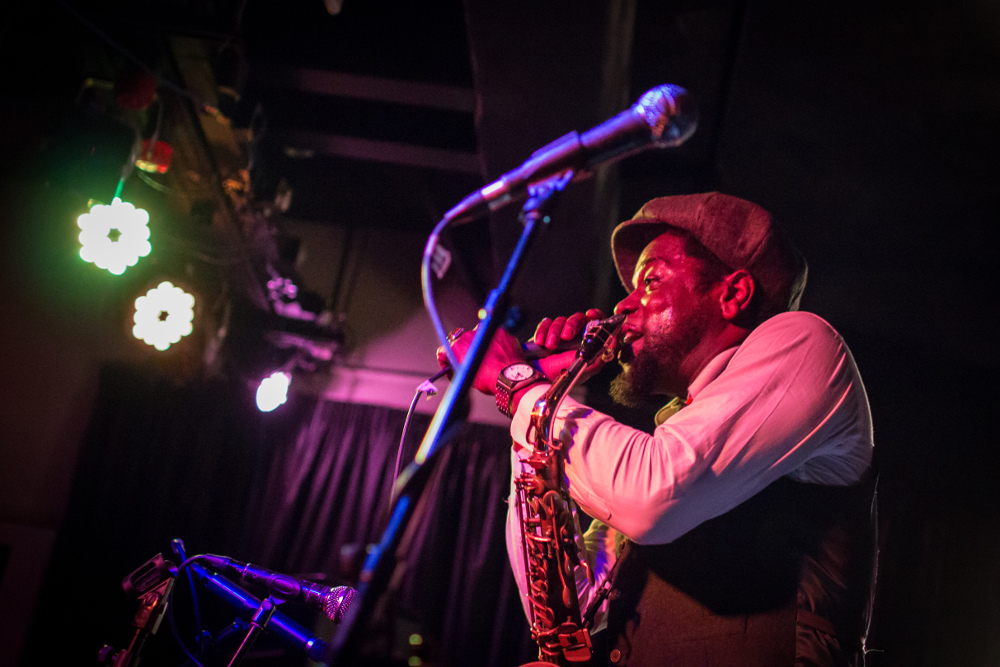 I can't tell you one song alone that got me into music – it was always a combination. But I'd say with jazz, one of the first songs I learned to play was 'St Thomas' by Sonny Rollins from his Saxaphone Colossus record. It was around the point where I got the jazz bug; it was important for me.
I'd say hip-hop wise, maybe something by Das EFX. I remember it was '94, or perhaps '93 when I first heard their rhyming come through. All I wanted to do was emulate their multisyllabic style of hip-hop. I've been involved with both artforms from the same time, which is nearly 25 years ago now…ever since I started recording albums, I started combining hip-hop and jazz. And since 2001, I've been driving towards a more personal melding of the two forms.
I grew up in Birmingham, UK, and moved here when I was nine years old. Artistically and culturally, I really cut my teeth there and started to love everything I'm doing now; it's a diverse and vibrant music scene here.
There's really two Birminghams for me, which is probably the same in lots of cities: there's the mainstream culture that you can see when you walk down Broad Street, the high street, the club culture, all the fancy shopping, etc. ; and then there's this other hidden network of interesting communities that have retained some of their immigrant culture and blended it with Birmingham. You've got the city's Conservatoire, with music students and lots of jamming in the city centre, and then you've got pockets of reggae culture in Handsworth, as well as Punjabi culture. It's an exciting place to be creative.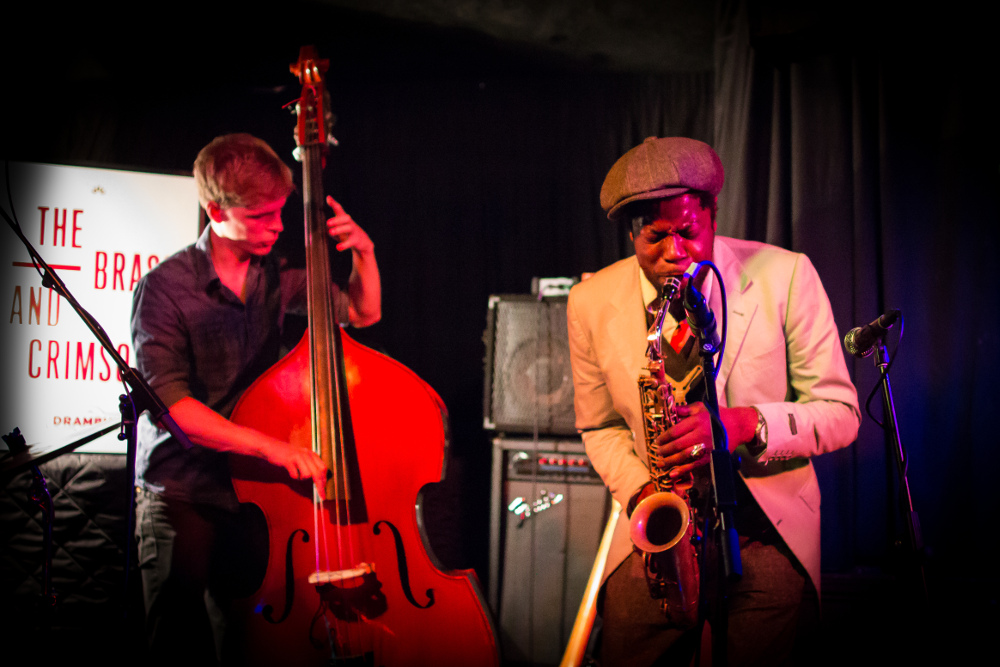 There's lots of times when hip-hop and jazz overlap – they're not the same form of music, but they definitely have a common origin. At the time I was getting into jazz, the hip-hop artists were sampling a lot of great jazz records, like Low End Theory, the second album from A Tribe Called Quest, which featured Ron Carter.
I've always seen the connection between the two art forms, and endeavoured to make myself the most authentic MC I can be as well as the most authentic jazz musician.
The next Drambuie Brass and Crimson session is on 10 Aug in Bristol. Soweto Kinch's free festival 'The Fly Over' will take place in Birmingham, UK on 20 August 2016.