Ahead of his performance at the Barbican tonight, British composer Max Richter reveals the roots of his love affair with the music of Phillip Glass
This story, like a lot of good stories, starts with the milkman. But not in the way you think.
In my early teens I was living in one of those identikit London satellite towns waiting for something to happen. I was learning the piano very much along the traditional classical lines and used to practise in the afternoons, just around the time the milkman would come by to pick up empties and/or get paid.
Now, at this time being a milkman or a postie was one of the ways artists could do their thing with only minimum interruption from the harsh fact of having to earn a living. Our milkman was one such figure, and he took pity on me: he started to deliver records with the milk, and not just any records, but the most fantastically out-there things, among them Philip Glass' Music with Changing Parts. Initially I had no idea what to make of this strange droning, churning, pulsing thing on my turntable, but after a while I started to listen to it obsessively, and it sparked a set of musical obsessions I carry with me to this day.
Slightly later on I came upon the stunning, game changing work of towering genius that is Koyaanisqatsi. Made over a period of several years this project by director Godfery Reggio, cinematographer Ron Fricke, and Glass, connects music and images in an entirely novel way and really changed my mind about the possibilities of cinema as a medium, as well as kick starting my own interest in working with pictures. The first time I saw the film, I was completely perplexed by the opening. Why was nobody talking? What on earth was this supposed to be? Why was nothing going on? But I resisted the urge to flee the cinema and fairly soon realized that in fact EVERYTHING was going on, and by the time the astonishing final section of the falling capsule started I was in a trance.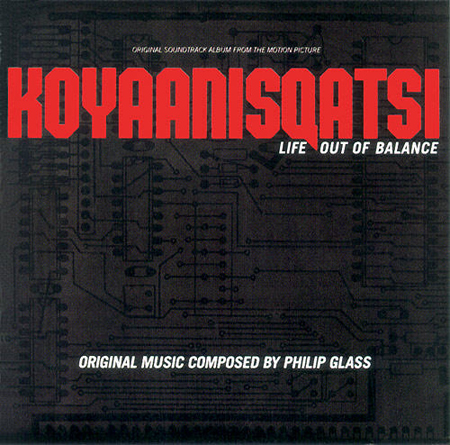 I had that feeling you get when you know 'this is the real thing' – it doesn't happen that often, but it did that day. I was basically speechless and entranced by the amazing narrative power of this thing which had absolutely no explicit text or explanation, yet somehow worked so powerfully on you – it was a puzzle. That was it, I had decided: music was what I was going to do from that moment on.
Max Richter performs his 2002 debut 'Memoryhouse' in full for the first time tonight at the Barbican, accompanied by the BBC Symphony Orchestra, conducted by André de Ridder. A deluxe double vinyl reissue of 'Memoryhouse' will be released through FatCat Records on January 27.