Saxophonist and founder of the English ska band Madness Lee Thompson remembers a personal introduction to the second album by dub poet Linton Kwesi Johnson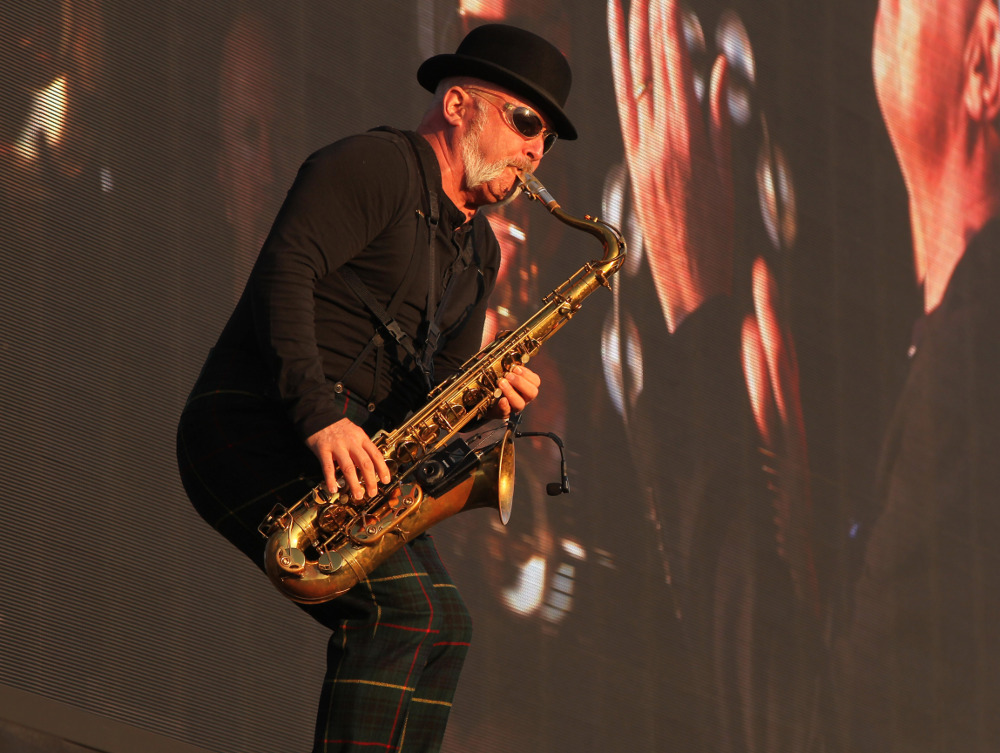 By 1979, Linton Kwesi Johnson had written and produced his second, eight-track album, Forces of Victory, in his mid-20s. He took me out one night – not just out, but 'out-out' – after I had just returned from an American tour with bags of Converse, Levi's and Flip '50s clobber. At the time, the latest accessory was the Sony Walkman: a cassette player that you could carry around with you; a stereo system in a matchbox, heaven on-the-go. Forces of Victory slid into the compartment, the sliders went up to 11, jazz woodbines in my top pocket, and a compass set southward with a pushbike to get me in the groove.
I had caught Linton supporting Ian Dury and the Blockheads in town. Linton never had a band with him, just some blokes either side vocally backing him, with a sound system. I couldn't make out his lyrics, so when I pressed play, this album spun my nut. The mix of this record – by guitarist, bass player and record producer Dennis Bovell – was, to me, something else…It was groundbreaking, up there with David Bowie's Ziggy Stardust and Lee Scratch Perry's Return Of Django. So much so, that I put Dennis forward to work on a Madness album many years later. Rico Rodriguez and Dick Cuthell supplied horns that tied together and fired off penetrating brass in all directions. Later that year, I was fortunate enough to jump up with Rico and Dick on the 2Tone tour: Scotty had Beamed Me Up!
The Lee Thompson Ska Orchestra will play at the 100 Club, London, on 25 Aug 2016 to launch 'Bite the Bullet'