J.Willgoose, Esq and Wrigglesworth mix old propaganda films with electronic samples for retro yet futuristic music – and we premiere the Tape Op x Port Magazine remix of new single, Everest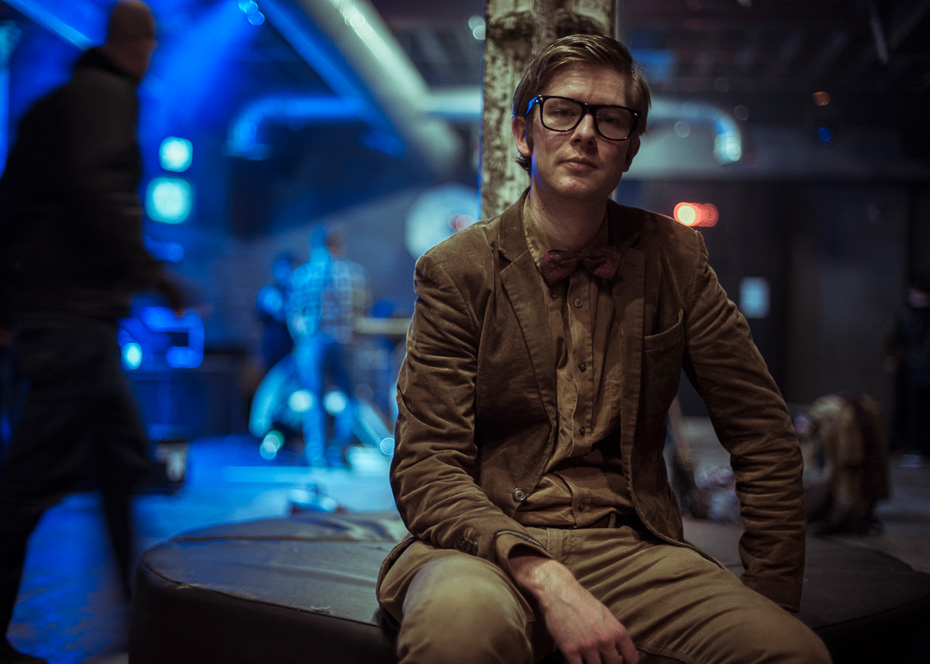 "Hello Hunter Leader Hunter Leader! Bandits approaching Beachy from Southwest. Angles 1-5. Over. Bandits are now 3-4 miles south of Beachy. Over. You should see them any minute now, south of you. Hello Hunter Leader Hello Hunter Leader. Over. Flight Plan Control, can you see them. Spitfire birds Spitfire Birds. Over".
Do you want to go back in time to the heroic stunts of the Battle of Britain? Share the brave comradeship of the Blitz, or follow Edmund Hillary to the top of Mount Everest? And all that against the backdrop of pounding drums and epic electronics? Well, then Public Service Broadcasting is reporting for duty and at your service. Duo J.Willgoose, Esq and Wrigglesworth, the two aliases used by the publicity-shy musicians, create sample-based music using old public information films, archive footage and propaganda material.
So far, with two singles and an EP behind them, those film clips have been taken from the1930s, 40s and 50s, giving Public Service Broadcasting an air of historic academia mixed with futuristic beats. "Yes, well, the slightly tongue in cheek explanation is that we're teaching the lessons of the past with the music of the future," says J.Willgoose, Esq when trying to define their sound. But Willgoose, who's a geography teacher when not touring Public Service Broadcasting, is adamant that not all material has to be based on historic clips and films going forward: "I wouldn't rule out using contemporary films, we have even used little snippets here and there so far." The back catalogue he refers to is made up of 2012's debut single ROYGBIV, The War Room EP containing the Spitfire track and the opening quote in this text, plus PSB's latest single, Everest, of which we offer an exclusive Tape Op x PORT Magazine remix.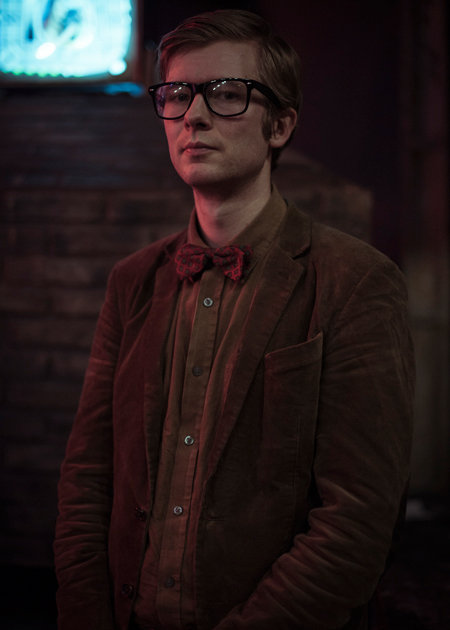 South London-based Willgoose started Public Service Broadcasting three years ago as a solo project with a guitar and a few electronic toys. He quickly added Wrigglesworth as a drummer, enabling him to take the band on the road. "When I started, I aimed at sounding a bit like DJ Shadow and Massive Attack, but I skewed off straight away because I wasn't good enough to do that," he says ahead of his recent XOYO gig in London. DJ Shadow might have been a natural influence for him in terms of sampling, but Willgoose soon found this own USP and today there's, frankly, no other band sounding like PSB. "I also throw in the banjo sometimes, which gives it a folky touch as well."
Instrument-wise, the set up is sparse. Relying on drums, guitars and a banjo for the analogue sounds, it's the computerised parts of Public Service Broadcasting that make them unique. That, and the visuals that comes with the live set. "The imagery is taken from the films we sample. It's a bit like backwards soundtracking if you like. We see something we like the look of, write the song, add samples and then match the film footage to the music", Willgoose explains. Willgoose might have grown up listening to Oasis, but these days he's attuned to all sorts of music: "You don't write the music, the music comes through you, you're the filter for it." When at a PSB gig, or just watching their videos made by Owain Rich, you do get a sense of music that speaks to you from beyond the grave, a voice that charts the adventures of a bygone era. "Our broad remit is to inform, entertain, educate," Willgoose states.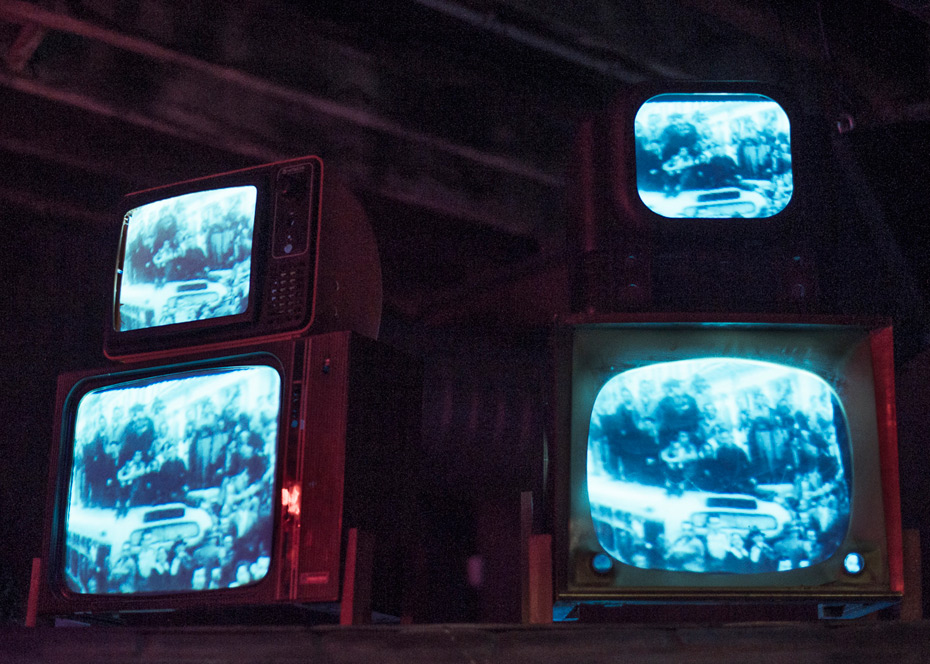 But there are true emotions and personal touches to the music as well, not just complete strangers talking over samples and guitar riffs. On Waltz for George, a track from The War RoomEP, Willgoose is playing a banjolele previously owned by his Great Uncle George, who died at Dunkirk, in May 1940, as the Allied Forces fled France and the approaching Nazi troops. It's those kind of touches that make history come alive, and all of sudden Public Service Broadcasting is not only a quirky band that, when playing live, communicates through pre-recorded computer soundbites, but a highly personal tribute to the unselfish sacrifices made by our ancestors. Willgoose and Wrigglesworth's music is all about "non-traditional ways of giving structure to a song." That is obvious when you take in to consideration how many of their songs come together. "With Spitfire, I had the opening guitar riff but wasn't sure what film to use. I went searching for a film and found The First of the Few, a 1942 film with Lesley Howard and David Niven." The war film contained lots footage of the fine British fighter aircarft that helped save these isles during the Battle of Britain, and now enjoy iconic status. Follow-up single, Everest, is based on sound and images from the 1953 documentary film The Conquest of Everest, which followed several attempts to reach the summit, including Edmund Hillary and Tenzing Norgay's successful climb: "They didn't get the shot at the top because the camera man couldn't get the camera up there so they had to get an artist's impression of the event for the film". With ROYGBIV, which was about the invention of colour TV, Willgoose and Wrigglesworth hoped that a few subtly hidden messages might get through to the audience. "Yes, when we used samples talking about an historic and amazing invention, we were kind of hoping that people might think they were referring us… the vivid pulsating miracle that gives substance to shadows," he jokes. But Public Service Broadcasting is no new invention, no modern take on sampling – it's a genuinely interesting and heartfelt take on the past using contemporary technology.
Words David Hellqvist
Photography Morgan O'Donovan
Public Service Broadcasting's debut album Inform – Educate – Entertain will be available in spring 2013