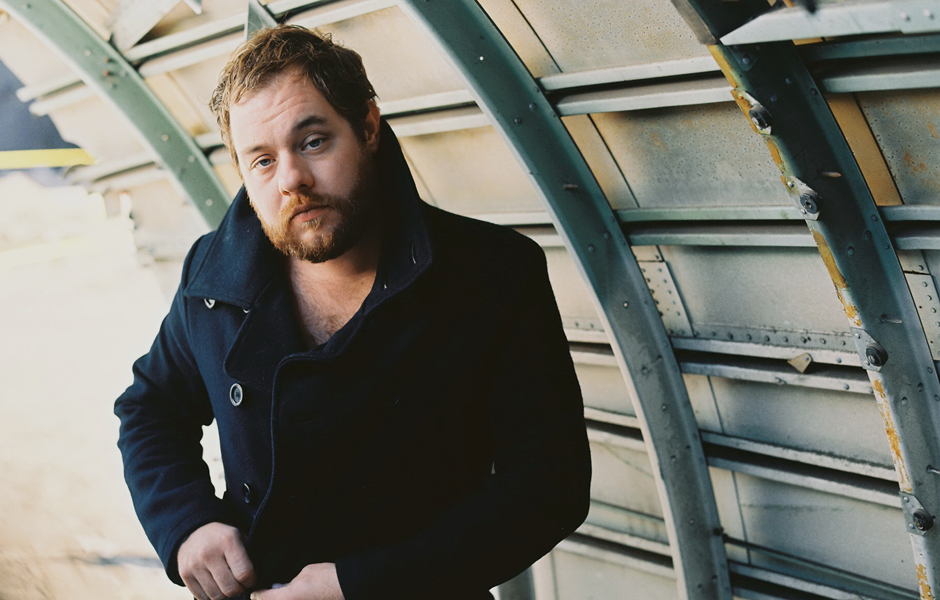 Tom Wooldridge talks to the singer-songwriter about his rising star as he proves that heartbreak maketh the man – and a critically-acclaimed debut album…
"I have strong emotions about my songs," concedes a softly-spoken Nathaniel Rateliff, "but I never really try to break them down". Such is the struggle of man; experience has taught us not to share our emotions lightly so to voice one's personal battles to a global audience seems a brave or outright foolish thing to do. But the Southern States trucker-cum-troubadour shows a cursive willingness to remonstrate with the human heart, to recent international acclaim.Rateliff's work is clearly influenced by a difficult and troubling past. The son of a carpenter who grew up amongst devout churchgoers in a quiet rural village of 60 people, his only portal to the outer world was a Led Zeppelin IV tape, which momentarily allowed him to break out from the repressions of small town America. It's hard to picture the licks from Black Dog playing in the back of beyond, but he remembers it fondly: "I loved growing up there; it was beautiful. There's something really nice about a lack of things to do". He thrived on the conditions for creativity, taking up both percussion and the guitar by the age of 13.
Following the premature death of his father (a weight that is etched into his vocals), Rateliff was forced into work at an early age. He took on blue-collar jobs at a cost to his school education, eventually settling with a trucking company where he is now on a sabbatical of sorts. This, in part, was to allow his growth as an artist, but also due to less glamorous spates of narcolepsy and thyroid discrepancies, which can be blamed on his resilience and drive to record and perform."I was working hard and trying to play music as much as I could, if it meant I didn't get any sleep before my shitty job." Regardless, his misspent youth, the loss of a parent, and a battle with illnesses were the catalysts for weariness that have indelibly affected Rateliff's spirit and voice on his debut record.
In Memory of Loss, a fourteen-track tragedy, is a beautiful and honest reflection on loneliness. "The one thing that made me want to write and play music was trying to get the same feeling that it gave me when I listened to it, like having an anxiety attack, where you almost start to weep, but at the same time, feel a strange pressure in your chest".
Citing Muddy Waters and Cash as his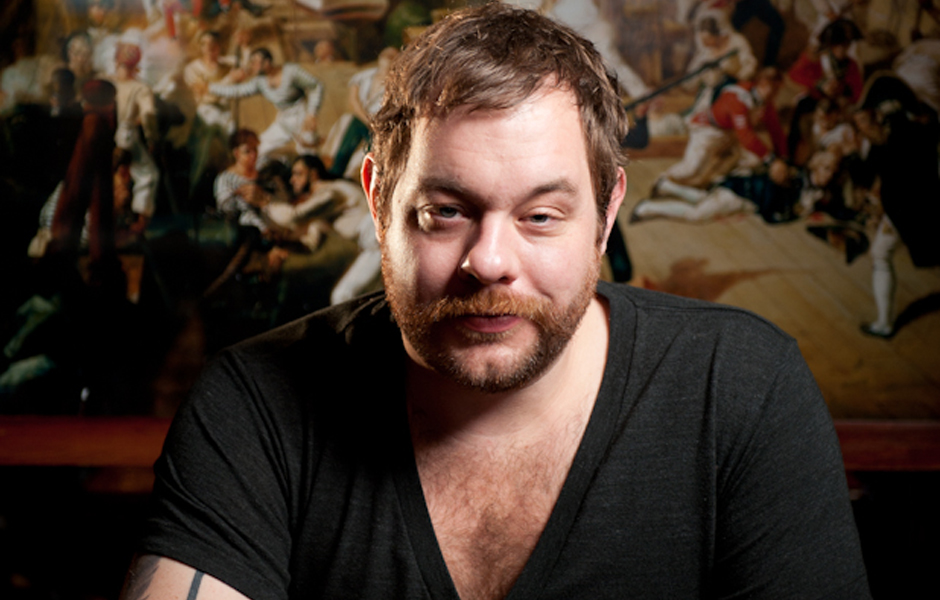 idols, Rateliff muses wryly on losing oneself and longs for others against the backdrop of some reticent wails and moans on his record. However his signature sound is warm, intimate and soulful, sparsely decorated with remedial harmonies and threadbare layering. To some relief, it's not all pain and anguish; Rateliff's compositions exude a euphoria through slow burning tracks that build to a crescendo of sheer volume, masterfully injected with fury, desire and relief. Such a structure goes a long way in lessening the burden of his subject matter.
Rateliff remains indifferent about the significance of his debut release: "I wasn't really trying to write about anything, they were just melodies in my head". His caution and modesty is admirable but downplays the character and soul of his work. In Memory of Loss is an open-ended honest narrative of incredible lows that convey a strong sense of feeling. Whilst personal, there is an ambiguity to the album, which makes it easy to impose its meaning onto one's own character and experiences: "It's important not to disclose everything –
I think that the listener or reader always has their own interpretations to bring and sometimes, they are better than the writer's".
Rateliff is an eloquent and gifted artist from a background that has put those qualities against the odds, but such struggles have made him a deserving candidate for success. Having paid handsomely in emotional and physical toil for his recent achievements, it seems appropriate that he seems to be en route to a much happier ending.
Nathaniel Rateliff's debut release In Memory of Loss is available now.