A collaboration between childhood friends – musician Four Tet and artist Anna Liber Lewis – explores clubbing nostalgia and bodies in flux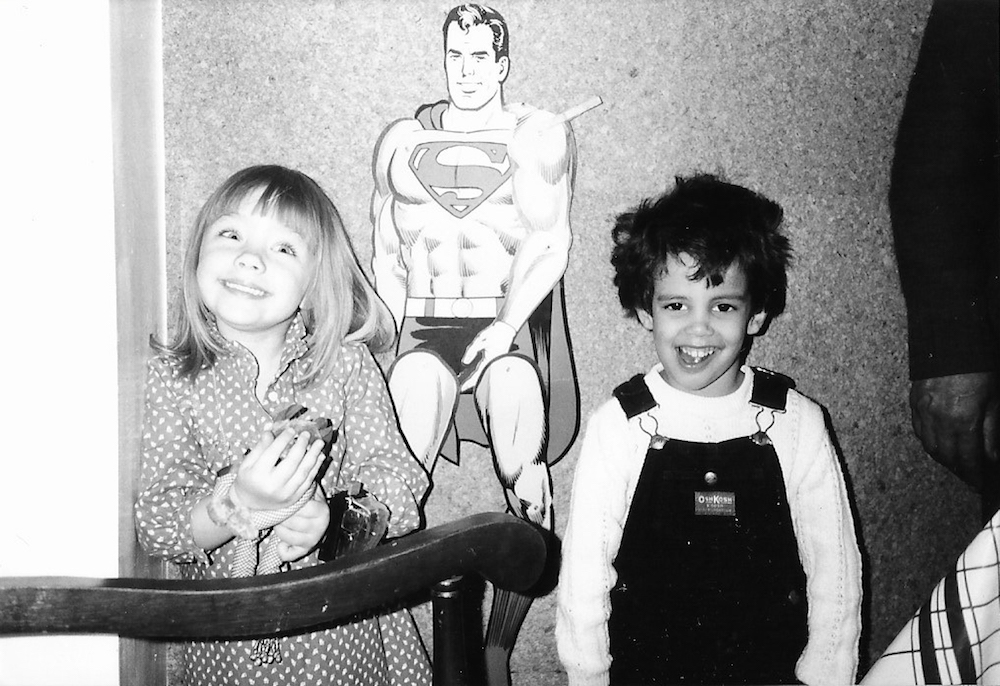 Howling yawns of pastel colour blend freely with the music that surrounds them, transformed through dreamlike harpsichord and rumbling bass. Twisting abstract shapes warp and dance in front of a gallery audience that look more like ravers than fine art enthusiasts. This is Muscle Memory, a visceral, synaesthesia-like collaboration between Anna Liber Lewis' lyrical paintings and Four Tet (AKA Kieran Hebden)'s soundscape, created exclusively for the exhibition. The sweeping movement contained in the Elephant West space, both visual and aural, is a joint love letter to the pairs teenage years clubbing together and getting "lost in music".
Having studied fine art at Central St Martins and the Royal College of Art, Lewis recently won the Griffin Art Prize in 2017 for her work exploring the female form and sexuality, providing her with the time and space to focus on the exhibition with Hebden, the critically acclaimed polymath who travels the world with his music. Over a period of 6 months the pair exchanged tracks and images, responding to each other's work instinctively, intuitively. It was also during this time that both artists lost their fathers to aggressive illnesses, further cementing the collaboration and colouring it with powerful emotion.
Following the success of the show, we talked to the pair about metamorphosis, London's nightlife and loss.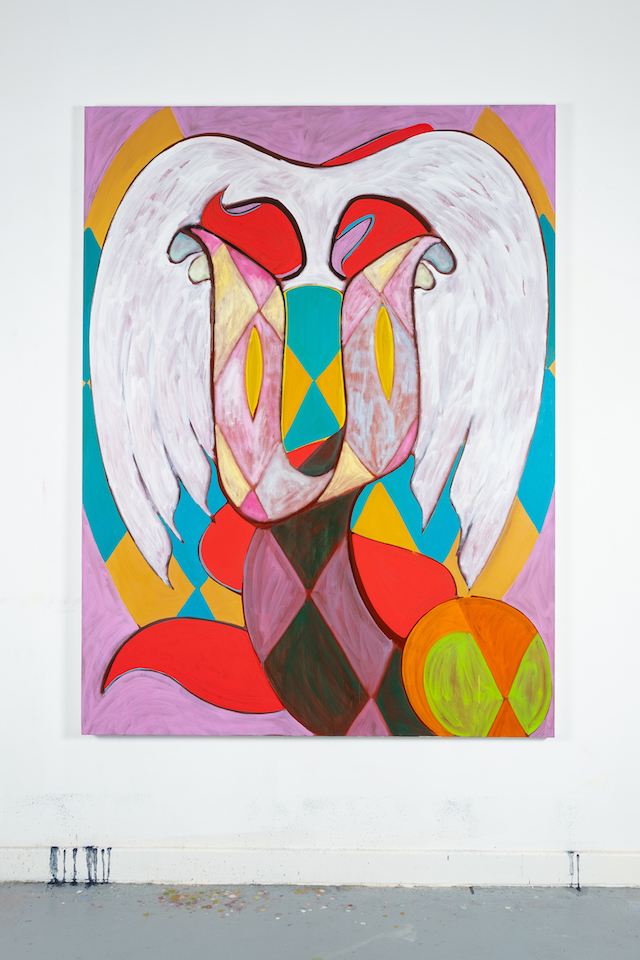 Has this collaboration been a long time in the making?
Anna Liber Lewis (AL): When you've known each other since birth and been like family for forever, it just happens naturally. I had started looking to music a lot more when I painted and it became an integral part of my practice – locating myself in my body and dancing in the studio. I became obsessed with Kieran's New Energy album, which took me down this rabbit hole of listening to music we used to dance to when we were teenagers in London. I sent images of work in progress and tracks I was listening to and we went from there.
Kieran Hebden (KH): Whatever she could asked of me, whether she was painting, creating sculpture, whatever, I'd listen to her because I've known her all my life and trust her. When I was at the gallery the other day doing a concert, I realised there isn't anyone else I'd do this with, no other painter in the world. A lot of my favourite projects are driven by personalities. It's often more about people and their ideas or imagination rather than the format they use.
Who or what is influencing you at the moment?
KH: Loads. A ridiculous amount. I listen to music everyday – it's coming into me all the time. There are classic staples that roll through my life, sometimes I'll listen to a John Coltrane record every single week and those constants end up having a big impact. I also go through phases where I get swept up with specific sounds, I'll suddenly want to listen to some old soul, techno, or speed-garage. But it's when music comes together with a specific moment that it really connects for me. Last summer I saw Riccardo Lobbos do a DJ set and standing in the crowd, listening to this amazing, futuristic set where I didn't know any of the music – I remember walking away from that and thinking 'I'm terrible at this, I need to rethink everything I'm doing – I've seen something just on another level'. It's important for me to be humbled all the time, to think about my game and what I'm actually trying to achieve here. If it all gets too comfortable, then I'll be making some rubbish music with low energy.
AL: Maria Lassnig – she used to lie down and paint so really worked from her body. Vanessa Bell, Sonia Delaunay – lots of women now. In the past I was trying to kick against the 'big boys' – Picasso, Matisse, and the older I get, the more interested I am in the women not quite included in art history. There's a fantastic show on at The Tate with Dorothea Tanning at the moment and it's so nice to see women getting the recognition that they were previously denied.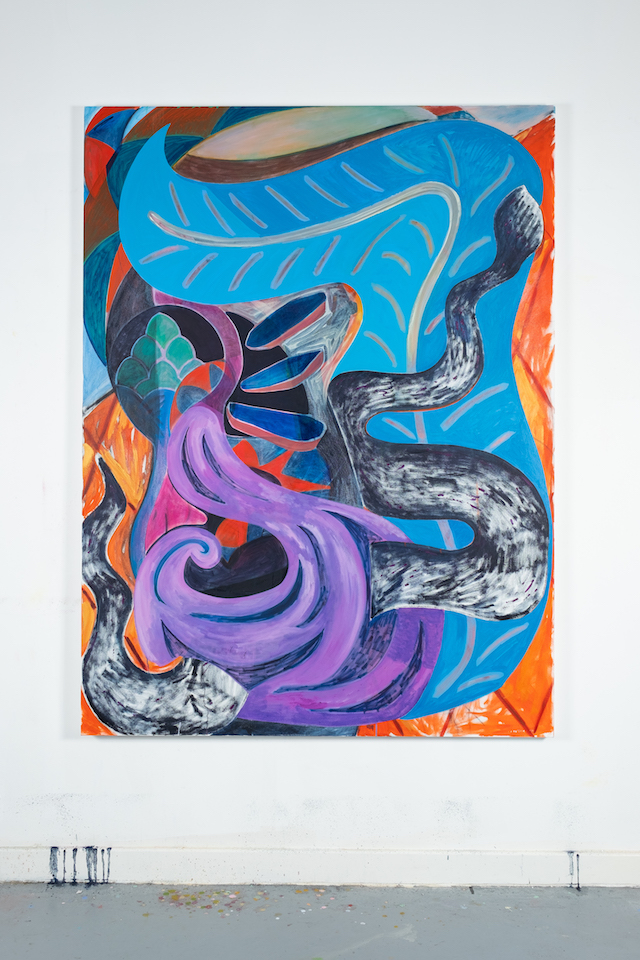 I've seen quite a few beloved clubs close that you use to have residencies in (Plastic People) and some gutted of any atmosphere. What's happening to London's nightlife?
KH: I'm frustrated and angry about what's happened in London in terms of nurturing and respecting spaces for culture. The government and councils believe when you close a club you can simply open it up elsewhere, but for any sort of art institution, it takes time to build up a following and bring together like-minded people. A club like Plastic People – it took years and years to become what it was and we're losing places like that all the time – it's very hard to get them back. I see other towns in Europe like Amsterdam or Berlin where you have clubs treated in the same way you would a museum – I want to see that attitude here. People come to London for art and music, so they should be protected, whereas I feel like people are spending more time making sure there's enough Costa Coffees in town.
'Muscle Memory' suggests something remembered and instinctual. How much of your work is based on instinct or intuition?
KH: Making music is part of my day to day life, the same way as eating and brushing my teeth. It's woven in with everything I do, so I don't overthink it. We're old now, we're used to doing what we do.        
AL: I've compared painting to sex or boxing in the past and had previously painted from the outside in. I'm increasingly moving towards intuition now though and try to listen to my gut. There's a muscle memory from everything that's come before. It was brilliant being surprised by Kieran's music because it forced me to react and listen closely to its layers, which led to more layering in my own work.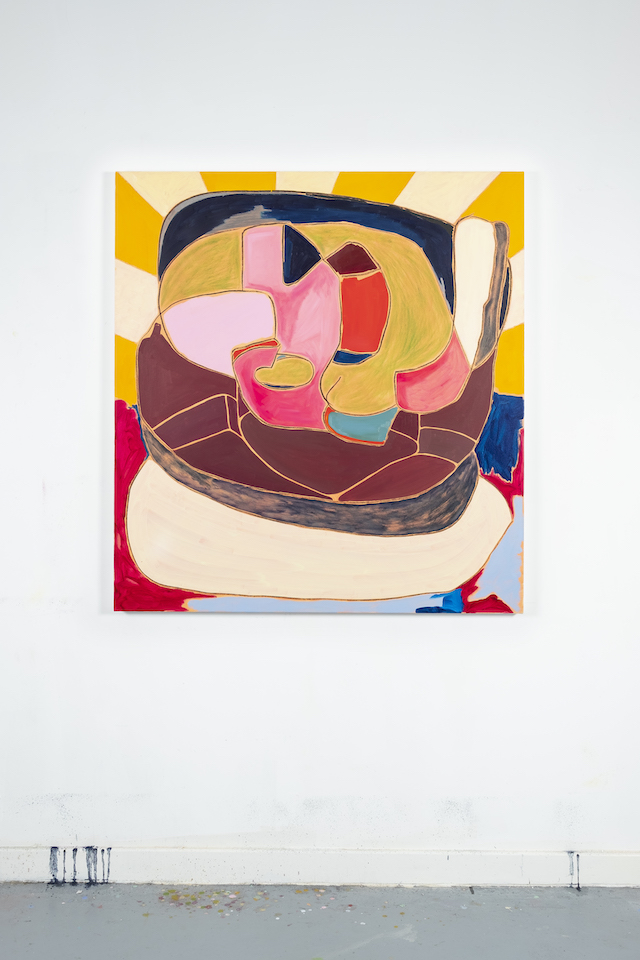 How has familial loss impacted your work within the past year?
AL: It's kind of unbelievable and I definitely need more time to process it all. It shifted me towards drawing more, because the painting is quite physical and requires a lot of energy. The drawing helped me to be introspective. I's been a very strange year, intense, in lots of ways.  
KH: It was nice to be in the middle of work when something this heavy happened. Maybe it slowed us down a little bit, but life goes on. It might have even made it even more potent, because it had greater significance. Both our dads would have been so proud of us. The last piece of music I made was more calm and ambient, different from what we had initially discussed which was rave based, tying back to our memories of clubbing. But by the end, given what had happened, there was this other side that needed to be there, this calmness.
Muscle Memory was exhibited at Elephant West from January to March 2019