The woman at the forefront of a major shift in film composition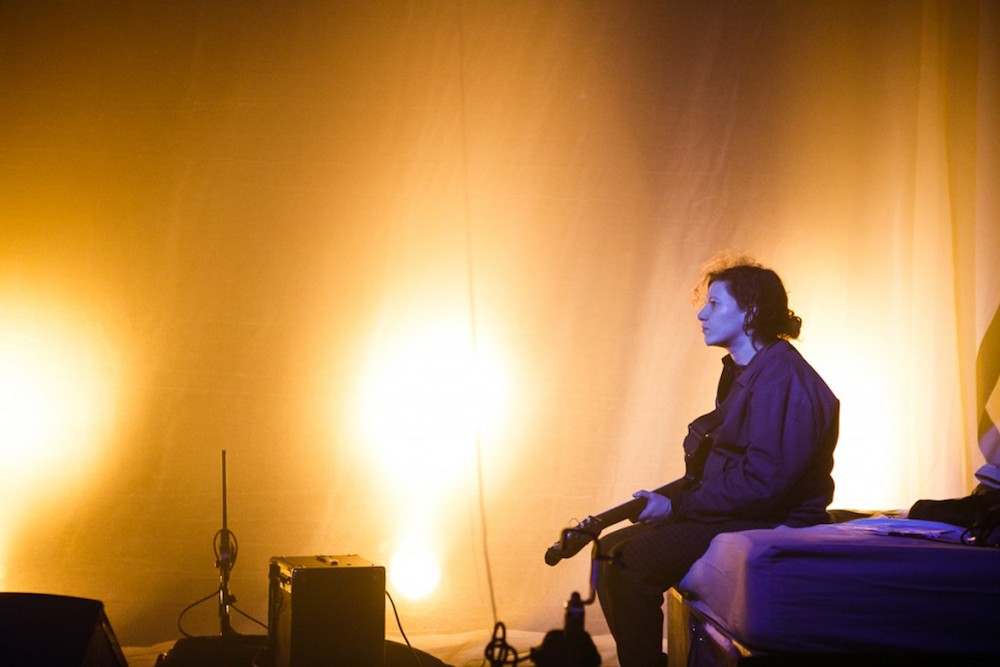 With her breakout score for Jonathan Glazer's Under The Skin which announced her arrival as a talent with an ear for the unconventional, Mica Levi quickly established herself as one of the most exciting composers in film, an industry which is going through a revolution of sorts.
As part of the emerging new generation of film composers, Levi has found success not by following the well-tread footsteps of Williams, Zimmer or Giacchino, but by incorporating modernity and technology wholeheartedly into her work. Her entry into composing for film was not conventional, but convention is becoming less and less desired.
After moving from Guildford to London as a teenager, Levi DJ'd in nightclubs before studying at the Guildhall School of Music. During this time she was also invested in other non classical musical pursuits; her band "Good Sad Happy Bad" formed there and play sample-heavy, rhythm oriented pop, with less emphasis on melody and more on overall effect – an idea that bleeds into her film work quite substantially.
Under The Skin saw her plucked from relative obscurity at the time, primarily writing and touring with her band, to scoring a feature length, multi-million dollar film produced by the BFI and starring Scarlett Johansson. The result? Screeching, clashing violins and scarcely a consonant chord in the entirety of the film – Levi's wonderfully creative response to the question; how do you create tension, unease and an extra-terrestrial element to a film set in a very drab portrait of Scotland?
Her entrance to film fits alongside other modern composers of unusual provenance like Tom Holkenborg, Brian Transeau, Brian Williams, Trent Reznor or Johnny Greenwood. All of whom are in marked contrast to their 20th century peers, who – as is still the case today – largely come from classical backgrounds.
Levi's sound is characterised by unconventional registers, from shrill to superbass, rhythmically free and often with some sort of digital editing – techniques really only afforded to composers of the last few decades – and used more sparingly still. Fortunately for Levi, the mainstream hesitancy to embrace these conventions are probably why her scores are such a breath of fresh air. Because by and large, composing for film has barely changed in almost a hundred years.
Even her work for Pablo Larrain's Jackie Kennedy biopic, which is as close to a traditional score as she has delivered, is not without modern influence. Neither major nor minor, it slides between notes dizzily, as Kennedy's life presumably did. Levi offered more by ignoring the traditional dignified sound of trumpet and sweeping strings. Instead, even as Jackie chooses John's burial plot, Levi opts for moody, almost jazz-like piano chords, painting a much muddier and human picture than we'd expect. Just as how a pair of shiny boots, while dignified and uniform, have had their character buffed out of them: the more interesting stories are usually found in the scuffs and in the dirt – in the case of Levi, her clashing notes and odd instrumentation.
Though she's not alone in this movement. Nicholas Britell's Oscar nominated score for Moonlight was based around "chopped and screwed" piano, a technique originating in Houston's 90's hip hop scene, and his score for If Beale Street Could Talk features echoed brass at an almost birdsong register. Anna Meredith's soundtrack for Netflix series Living With Myself has a chip-tune video game sound, and her Eighth Grade score, a film aimed at a generation who have grown up entirely in the internet age, is similarly anachronistic. Meanwhile Johnny Greenwood is doing almost the exact opposite, producing exciting scores by taking classical instruments like violins and making them sound exiting with aggressive ingenuity.
Levi's most recent score for Colombian hit Monos makes particular use of unusual noises, including a deep pulsing like a broken speaker. This contrasts the whistling and bird calls that the teenage guerrillas communicate with. Between the two, the score has an eerily primal sound. A primal energy which is also reflected in the film's complete lack of exposition and almost complete lack of melody too. The exceptions are a handful of short but key scenes when flutes play, floating above the noise, like the mysterious teenagers who live above the cloud-line in their mountaintop military compound.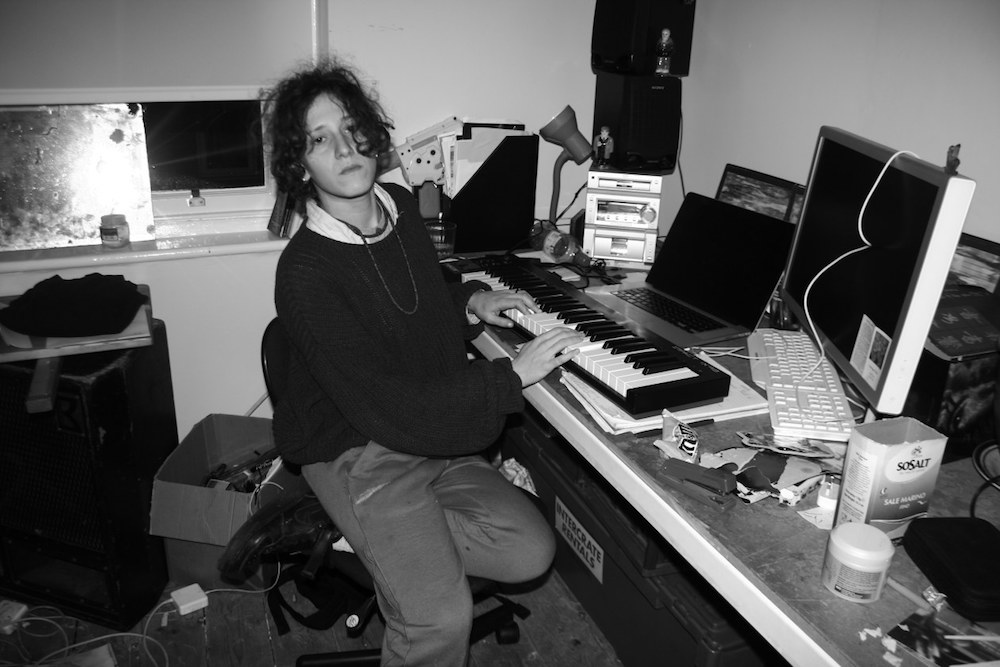 A similarly minimalist description could also be given for her efforts on Marjorie Prime, a film about a violinist with Alzheimer's. Both scores run less than half an hour but are functionally important. In the case of Marjorie Prime, conveying themes of memory and grief while complimenting the repertoire that the lead (Lois Smith) favoured as a young musician.
As a female composer she is flying the flag for equality and quality, and makes a massive case for more inclusive production methods. Female composers made up just 7% of the top 500 grossing films of 2019, a shameful statistic that Levi and her colleagues are doing well to counter. Most recently Hildur Gudnadottir has made waves with her work on Chernobyl and her Oscar winning score for Joker, making her the first woman to win Best Score since Anne Dudley for The Full Monty in 1997. Levi herself has a handful of high profile nominations including two from BAFTA (Under The Skin, Jackie) and an Oscar nod (Jackie). However, it is somewhat indicative of the top award panels' tastes that her most celebrated work is that which is scored most traditionally.
Her next project is Janicza Bravo's Zola. A preposterously chaotic film based on a viral twitter thread that chronicled a road trip by two strippers. The larger than life story spiralled from casual sex work into a kidnapping, shooting and a dramatic suicide attempt and has been picked up by a24/Sony, currently due for release commercially in the summer.