Tom Jenkins talks to the NYC mystic and Brian Eno collaborator about his forthcoming retrospective release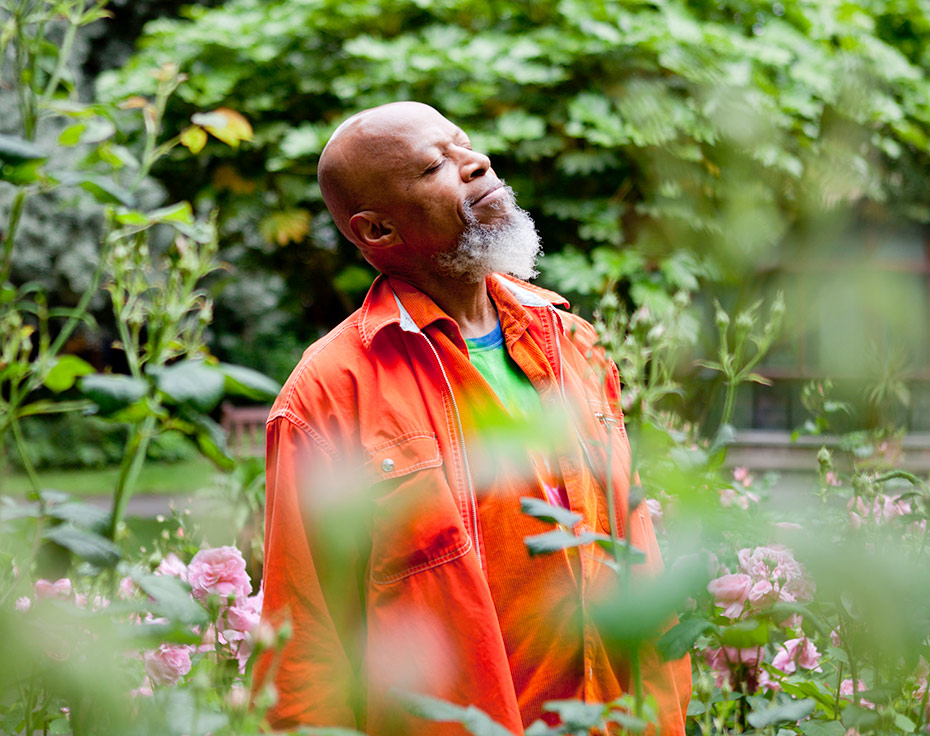 Watching the strikingly youthful Laraaji in documentary short Eternity or Bust you realise how little the man born Larry Edward Gordon in Philapdelphia in 1943 has aged. As a young actor, he made the briefest of appearances in Robert Downey Snr's cult 1968 advertising satire Putney Swope. There's a greying of the beard, but the dancing eyes remain. He appears comfortable with his advancing age.
"I feel great about having recorded a music collection that can offer our senior community, including me, soothing, sensitive listening in our gentle years". It's difficult to tell whether he's being tongue in cheek. For nearly four decades the musician, yoga practitioner, healer, laughter therapist – let's just say he's a spiritual guy – has been making blissful, meditative music from his base in NYC with only the barest of tools, sometimes on his own, sometimes with high-profile collaborators such as Brian Eno and more recently, Blues Control.
He and Eno crossed paths for the first time in Manhattan's Washington Square Park in the late 70s, where Laraaji was busking as usual with his modified autoharp, or zither. Several recording sessions followed, including what was to become the seminal Ambient 3: Day of Radiance. The 80s were something of a prolific period for Laraaji and this week sees the release of Celestial Music 1978-2011, a two-disc compilation featuring assorted rare tape recordings made during that time as well as some of the best bits from his commercially released albums. "I'm happy for the listeners who will be inviting this music into their hearts", he says.
Many of the cassette albums he made were sold either on the street or in new-age shops. He's seen by some as something of a pioneer of DIY tape culture though for Laraaji releasing music on cassette tape made practical, as well as financial sense. "Long-playing music tapes for yoga practice, massage, meditative journeying and relaxation were what friends wanted from me. Cassette tapes could playback as long as 90 minutes, the general length of a yoga class – and they could fit in your pocket".
He still does much of his best work in the early morning, finding the hours around 3am to be "a creativity vortex for channelling and recording new celestial music". Not everyone he's worked with shares this ethos, including Eno, who invited Laraaji to record with him at his own Wilderness Studio in Suffolk. "Brian provided a KORG M1 keyboard synthesiser for me to record all night. At one point he appeared in the studio from his deep slumber to politely request I turn my monitors down so he could get back to sleep upstairs".
Given the DIY nature of the way he recorded and distributed music, what would the young Laraaji think of the similar opportunities afforded to contemporary musicians by the Internet? "The idea would've sounded futuristic" he says, "like something from a sci-fi story". Ironic, as the young Laraaji was already way ahead of his time.
Celestial Music 1978-2011 is available now via All Saints Records