Radwan Ghazi Moumneh talks to Felix L. Petty about JIMH's first album, recorded in eight days after more than eight years of live performance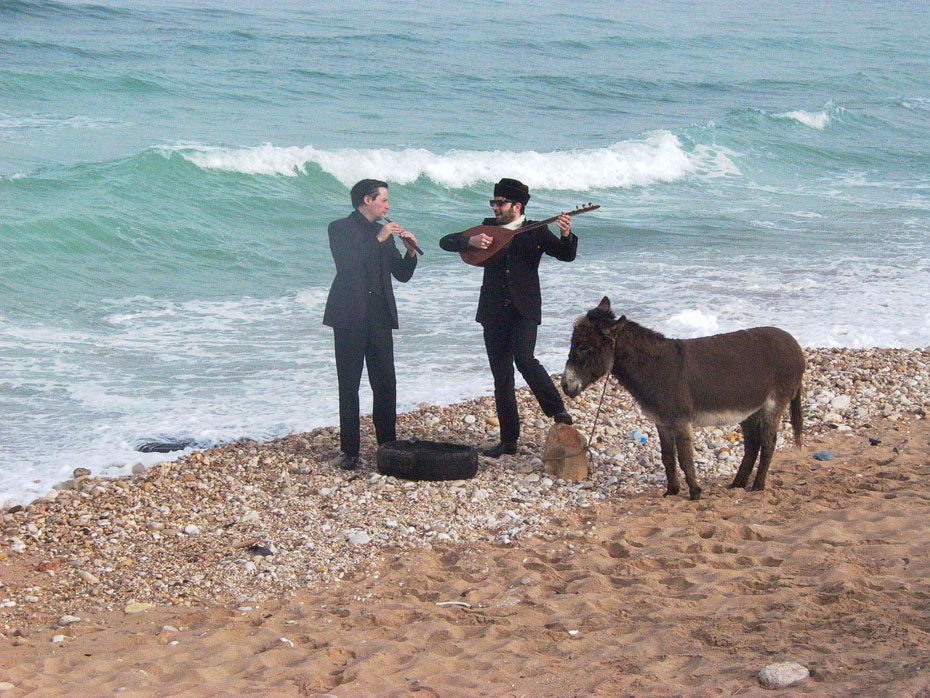 Radwan Ghazi Moumneh speaks blisteringly quickly, his sentences flow into each other without discernable gaps. Thoughts are dropped, picked up, expanded, forgotten; he rarely opts for the simplistic if he can elaborate and tell a story – "ask me a question," he says apologetically, "and I'll tell you what day of the week it is."We're discussing his project, Jerusalem In My Heart, who after eight years of playing live shows, have finally recorded their first album.
Conceived initially as "modern, Arabic, electronic music," Jerusalem In My Heart is a collaboration between Radwan, Chilean filmmaker Malena Szlam Salazar and French electronic musician Jérémie Regnier. They've spent those years specialising in one-off events, mixing together Radwan's singing, traditional Arabic instrumentation, primarily the Bazuk, and Salazar's 35mm film projections. The record, he says, "exists, not solely, but in large parts, because I wanted to take this project and tour with it." A testament to move further afield than his adopted city of "Montreal, this safe place, full of people who'll just pat you on your back and say you're great and it doesn't mean anything."
Mo7it al-Mo7it was recorded primarily at Radwan's home in just eight days. "It was never a priority to release a record," Radwan explains, "because it was always about the live performance. When I started recording I had little emotional rapport with it, but as time passes I've come to realise I was a lot more attached to it than I let myself believe, and I think that's why I was able to finish it, because if I was too cerebral about it, I would have struggled to let it go.
"Radwan's been a fixture of Montreal's independent music scene since he moved there from the Gulf in '93 and discovered Punk, falling into "the rebellious aspect of underground music" and starting the famous Hotel2Tango studio with God Speed You! Black Emperor in 2007. Radwan's family is from Beirut, in Lebanon, though because of the civil war that tore the country apart between in 1975 and 1990, he's never lived there. As he's got older he's become more and more interested in exploring his Arabic history through music; "I always enjoyed playing punk music, but it never felt like my own personal aesthetic."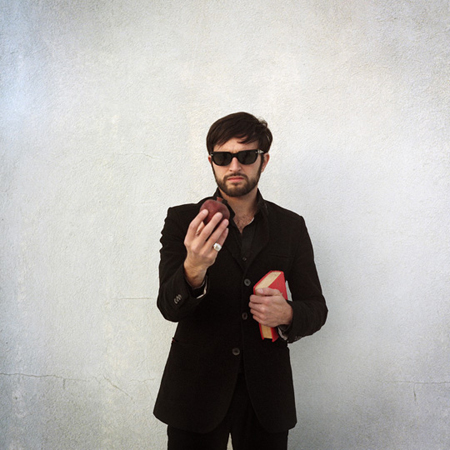 Pieces on Mo7it al-Mo7it stretch back to ancient Arabic folk songs whilst looking forward to trends in modern electronic music and experiments in drone; it succeeds in that it feels like a natural meeting of two styles. "All those influences are there," Radwan explains, "it's not that its one thing or another. There's so much common ground between contemporary Arabic and electronic music, as strange as that sounds, I can see the dots that connect the two."It's this that defines both its creator and the final album, contemporary Arabic music defined by a life lived primarily outside of the Middle East, and with the vision and ambition to defy any surface contradictions. "I don't need to give it a passport," he explains; JIMH exists everywhere and nowhere. "I never grew up where I'm from, when I was a kid we lived in the gulf and we were foreigners, then we moved to Canada where I was visually an outsider, I still don't consider myself Canadian, this culture doesn't belong to me. The album was recorded and written in Montreal, but it has no Montreal in it, it was completely conceived in my mind in Beirut."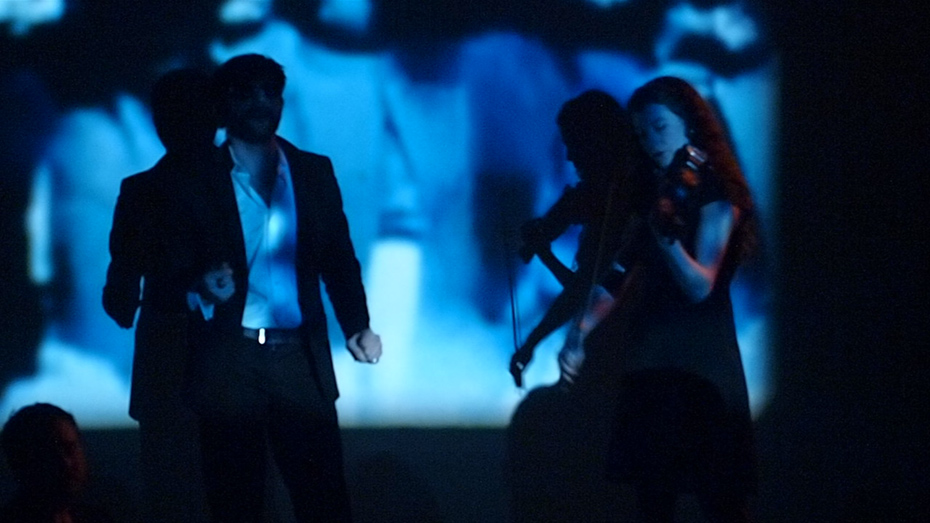 A sense of loss permeates the record's sparse textures and spaces, in the way it successfully melds together Radwan's influences you become aware of the fact that it has no easily definable identity; it's Arabic music of the west, internationalist in that it's the sound of displacement, making music is a "political gesture, whether you like it or not." Recently the record topped the international charts in Canada, despite the fact that it was recorded there. Two cultures may meet in the music of JIMH, but sadness is suffused into that, you sense, because it also implies a lack of purity. The loss is implied in the band's name too, Jerusalem maybe in Radwan's heart, but he's not in it.
"It's a place I can't go to because of my Lebanese passport, I legally have no right to go there, it's the centre of the Arab world, it's the heart and soul and on your mind, but not physically yours, you can't walk the streets and drink the water and smell the air. I'm comfortable with JIMH not having a home, because I've never had a home."
Words Felix L. Petty