The Polaris-winning Canadian artist delves into gender-politics and self-image with the release of his fourth studio album
Though he has a Polaris Prize to his name, and his associated acts – Arcade Fire and Beirut – have become household names on both sides of the Atlantic, you'd be forgiven for not knowing the name Owen Pallett. The Canadian artist, who previously performed under the moniker, Final Fantasy, has just released his fourth studio album, and as its title, In Conflict, suggests, it's an ambitious record that weaves through a string of themes, genres and instruments. It's Pallett's most autobiographical album to date.
When we meet in East London, Pallett cuts an impressive figure: despite jet-lag (he's just finished a string of dates with Arcade Fire, and has been doing back to back press on his new album since touching down in the UK two days earlier), he's accommodating and polite, and is one of those few people who manages to talk in complete sentences. He's also clearly bored of the question I pose him: which conflicts is the album exploring? He doesn't roll his eyes exactly, but I realise immediately he's been asked that very same thing at least a dozen times in the last 48 hours. "Most of the conflicts are meant to be internal, self versus self," he explains patiently. "Every song examines its own version of insanity – and I use insanity as a very, very vague term. In some songs, it's talking about gayness, other songs, alcoholism. These are things I'm loosely defining as 'not normal', or not the normally accepted inert state of humanity."
BW: "Beyond heteronormative culture?"
OP: "Not just heteronormative, but standard concepts of standard and active behaviour."
Perhaps more pertinent an issue than 'inherent heteronormativity' is Pallett's tentative exploration of gender roles – a theme that actively emerges time and again in his work. His 2010 album Heartlands – which followed the exploits of protagonist Lewis, an "ultra-violent", über-masculine heterosexual farmer – was the first released under his own name. In Conflict, in contrast, comes from a very different view-point, as Pallett elucidates: "In larger, unbeknown ways, In Conflict is really one made by someone who is female as opposed to someone who is male. It's modelled entirely – lyrically and musically – on female sources, which is the music I was primarily listening to when I was a teenager; the works of Tori Amos and Lisa Germano."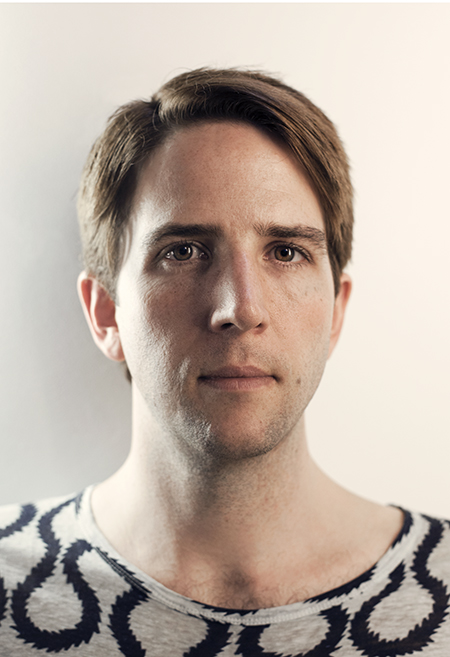 "I think it's rooted in a sense of play," he ruminates, "the best kind of way for anything to develop, in a spirit of adventure and acceptance."
As such, the album offers a commentary on masculinity from a position of otherness: "Most of the attitude towards masculinity on this record is done in a bitter-sweet, regretful kind of way. As if acknowledging that it's the problem, in a similar way that 'womanliness' has been referred to over the years as something seen historically as negative or weak." This discourse, it seems emerged organically, perhaps to Pallett's surprise. "I'm not gender-dysphoric or gender-queer, but I definitely do not identify with being a male on any other level than a biological one".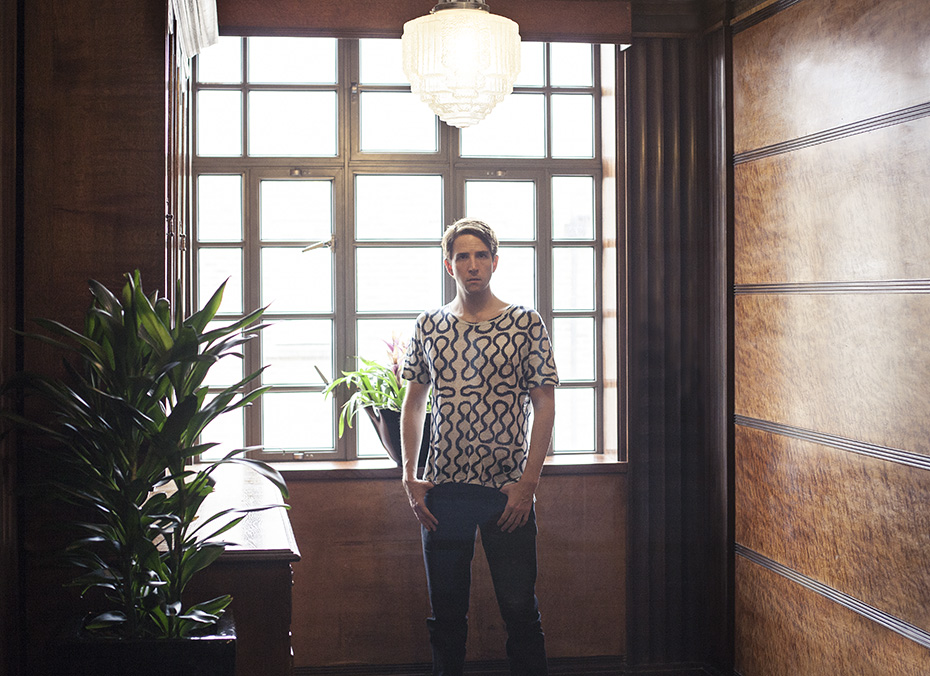 Our conversation gradually turns to Facebook's recent adoption of more than 50 gender-identity options for users. "I think it's rooted in a sense of play," he ruminates, "the best kind of way for anything to develop, in a spirit of adventure and acceptance." Laterally, I find it's this spirit of adventure, of exploration of the self (his, or others'), that drives his own music. "And even though I looked at those Facebook categories myself, and felt they meant nothing to me personally, it's super, super fun and exciting to see those dialogues opened. I was happy to see that, at least in Facebook's world, they're opening up some doors".
Speaking of open doors, Pallett is (as you might imagine someone named after a popular video game series would be) attuned to the digital age. A prolific social media user, Pallett fields questions and comments from his fan base through Twitter, and it's a surprisingly transparent form of expression for him. In a tweet he posted the day before our interview, he expressed his anxiety after reading an interview in which he felt he'd come across as 'precocious and arrogant'. Given the level of control that he has over his music – both as a multi-instrumentalist and vocalist – is there a conflict in the gap between the control he has over his product, and his self-image? He pauses before answering: "Being a musician being interviewed is quite a unique experience: I can't think of any situations like it – actors and directors aren't asked such specific questions about their work. There's a lot of pressure to keep a balance, to be nonchalant about your work so that it's saleable. You don't want to break down in an interview and be like, 'This was really difficult for me to make', because nobody wants to buy a difficult product."
"Usually when I'm socialising, it's with a beer and people I know and trust – if I'm sending an email to someone, I have time to edit my words, have other people read it. But what I'm doing right now, it's improvising". And there is the truth of the matter. By the end of the interview, we've just about sussed each other out – and whilst Pallett is off to another interview, I am left to edit his words. It's a leap of faith, a risk, but like his music, he's put the message out there – it's up to the individual to make a story from that.
In Conflict is out on Domino Records from today. Click for more details about the album, and his upcoming London dates
"Every song examines its own version of insanity…
In some songs, it's talking about gayness, other songs, alcoholism"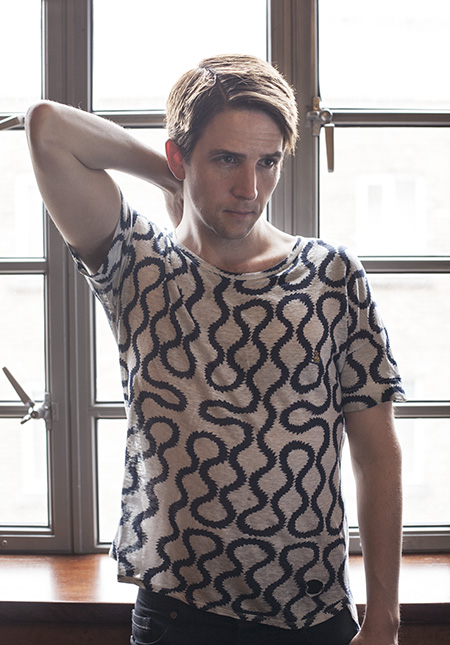 Words Betty Wood
Photography James Rawlings