Jamie Hewlett – the artist behind Gorillaz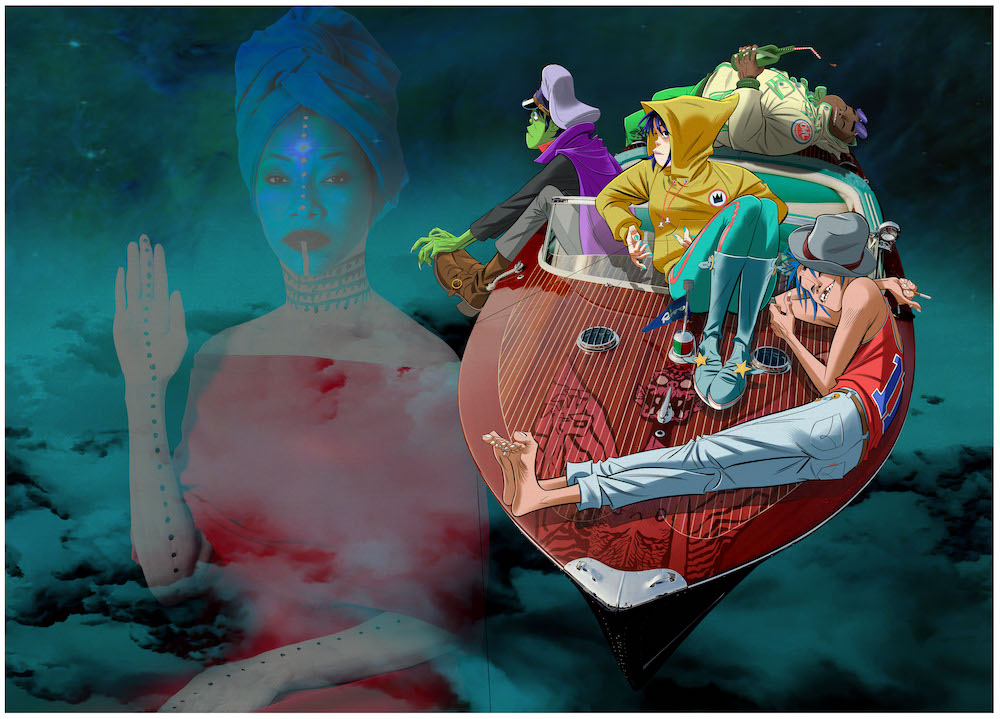 "We're called the world's most successful virtual act, but really, we're the only virtual act," laughs Jamie Hewlett. Together with musician Damon Albarn – and later, Remi Kabaka Jr. – Hewlett is responsible for the chameleonic cartoon band Gorillaz. Lighting up TV and computer screens in the year 2000, the turn of the century amorphous act was a fully realised experiment from the get-go. The motley crew penned by the British artist – 2D, Murdoc, Noodle and Russel Hobbs – would go on to sell millions of records, and break them too.
Like all great ideas, it started with TV. "We were sharing an apartment when (Damon) was having his first real break from Blur," says Hewlett, from his home in France. "Initially we thought we'd create a T-shirt company, which was a terrible idea. We were watching a lot of MTV at the time and at one point we thought fuck it, let's make an animated band. Manufactured bands were everywhere in the noughties, they came and went. If you're going to artificially construct a band, choose the members and style them to within an inch of their life, why make it so dull? If we're pretending, why not have some fun?
"Our creations often end up being reflections of our ourselves. I'd always liked The Clash because each member was an individual and had a certain style; each one had a role to play and something to say, which bled into the thinking behind our four members. Damon is all about melody and song and didn't want to restrict himself to one genre. Now he could hide behind the characters and do whatever he wanted. For me, putting visuals to his music was a marriage made in heaven. We both suddenly found a new freedom to express ourselves, and no one to tell us what to do."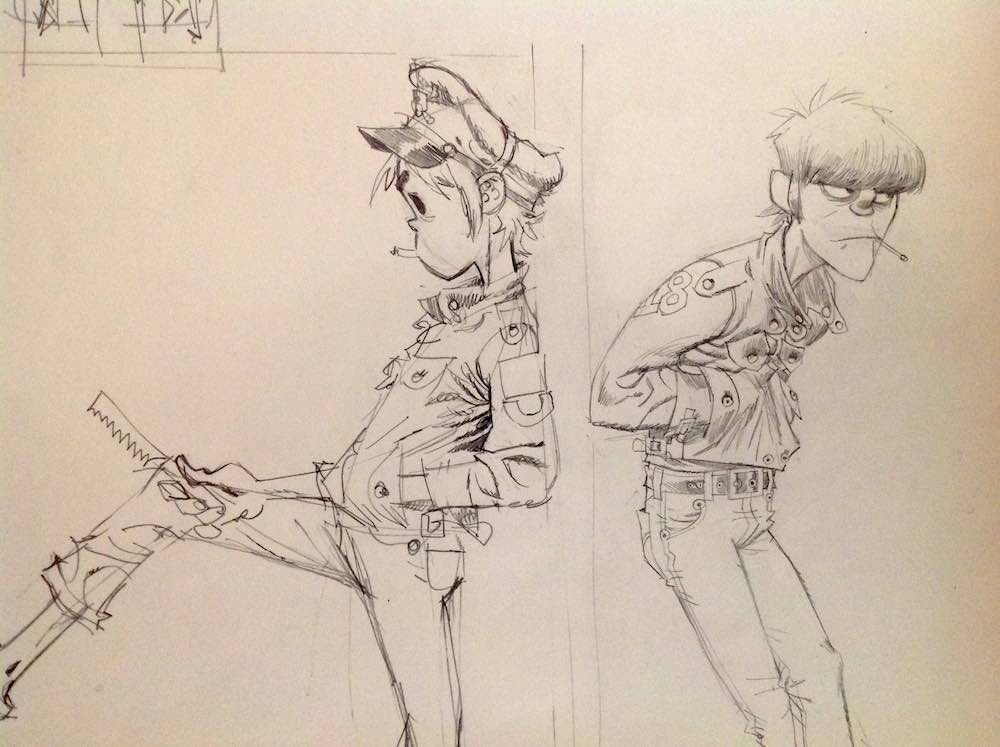 The self-titled debut album was a revelation. Hewlett's expressive, heavy-lined characters were perfectly matched to the dizzying range of trip-hop, electronic, dub, latin, rock and hip-hop rhythms courtesy of Albarn. In tune with the times, the CD even came with screensavers and an autoplay film that directed listeners to the bands website, giving access to the ghoulish rockstar Murdoc's cavernous Winnebago. Although this level of detail and interactivity immediately won hearts and minds, some in the industry were sceptical of the duo's idea: "When our first album was released, most magazines said they weren't interested in a cartoon band. I guess the fact that some people didn't get behind it was initially difficult. 
"Originally, we were criticised as being 'for kids'. Now we're working with people like slowthai, who told us, 'I was a kid when the first album came out, I grew up with you.' So yeah, of course it's for the kids, because one day they'll be the writers, artists and musicians inspiring the next generation."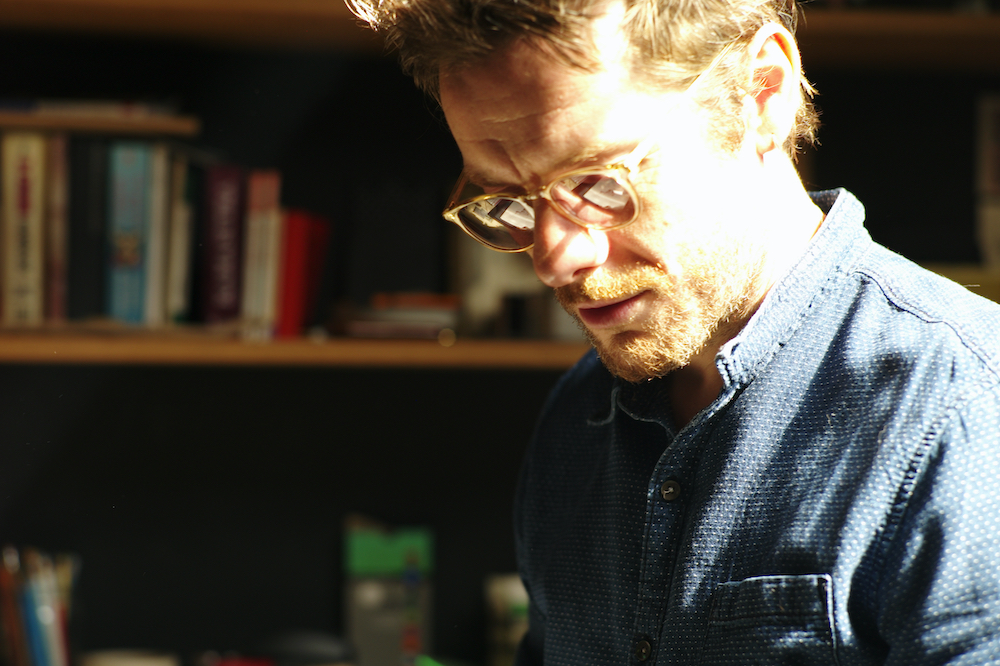 Although Hewlett is most widely known for his work with Gorillaz, he cut his teeth as a young comic book artist at Deadline and later, 2000 AD, receiving critical acclaim for his surreal punk strip Tank Girl. The mischievous vein that runs throughout his visuals is in part thanks to his childhood diet of Hanna-Barbera and Chuck Jones cartoons ("Bugs Bunny, Wiley Coyote and Pepe Le Pew – that's still some of my favourite work"), but Hewlett's ambition has routinely taken him beyond pen and paper, teaching himself digital animation and securing feats like the most successful debut in YouTube VR history with the 360° animated film Saturnz Bars (Spirit House). Each album has enjoyed a refresh or altered 'phase' in the accompanying artwork, in-keeping with its restless melodies, and I ask the graphic illustrator how his medium and members have changed over the years. 
"All my life I've been learning to draw," he replies. "Whether I'm changing style or moving in a different direction with animation or VR, I'm always learning something new. With these characters I have an excuse to tell any stories I like, so this year we're releasing the Gorillaz ALMANAC. It's Private Eye meets Monty Python, Mad magazine and 2000 AD – funny stories, mad shit, artwork from all our campaigns…even a comic strip, which I haven't done in a very long time. It was meant to be an annual, but 2020, what a fucking year; we thought we'd make it a collection, a reflection of what's happened recently as well."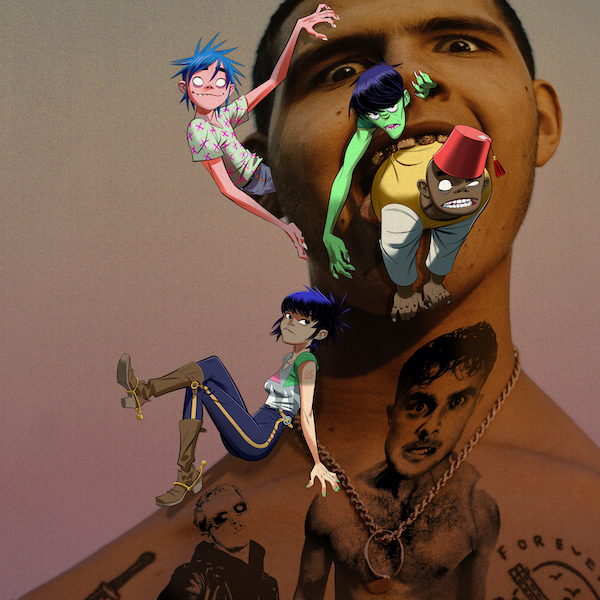 This hellish year also marks Gorillaz' latest album (of sorts), Song Machine Season 1 Strange Timez, fittingly titled given that Hewlett and Albarn are tireless workhorses. The band's collaborative, genre-bending dexterity is in full effect in the dynamic web series, working with talent young (aforementioned slowthai, Slaves, Octavian) and old (Elton John, Peter Hook, Robert Smith). Releasing a single-worthy-tune – or 'episode' – online every month was not only an internet-savvy decision to build anticipation, but the kind of serialisation Hewlett grew up with. "People today want everything, and they want it right now. We wanted fans to be able to pour over the little details and nuances of each release. Eight videos in eight months has been pretty punishing and I've been forced to think of smart ways of achieving what I want to achieve inexpensively. As such, I've learned to edit, shoot the videos, storyboard and then animate them – I'm pretty much able to do every job now!"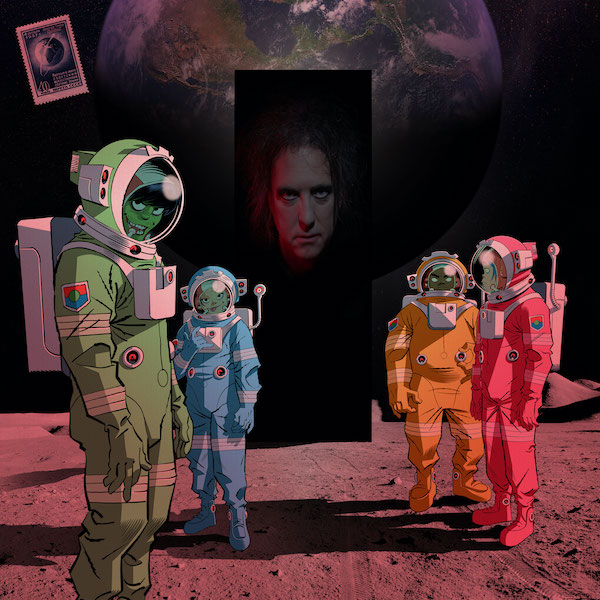 Twenty years is no mean feat for a band to not only make music, but routinely redefine what a band can be. Undeniably, the foundation of Gorillaz's disarming charm and success is down to the creative partnership and friendship of Hewlett and Albarn, who were born 10 days apart and (of course) share the Chinese Zodiac monkey sign. Concluding our talk, I put it to Hewlett – in an increasingly hyper-virtual landscape, where does that leave the world's 'Most Successful Virtual Band'?
"It seems we stumbled on an idea that makes as much sense today as it did two decades ago," he reflects. "When me and Damon are in the studio, we're not concerned with what is it going to be, how will it be received, will it make lots of money? The moment you start thinking like that you're done. After all these years, I think I'm still trying to prove that they really do exist.
"We're lucky to have collaborated with so many talented people: the late, great Tony Allen, Bobby Womack, Dennis Hopper, Lou Reed, Grace Jones, Mos Def, George Benson, De La Soul – simply too many to count. We never imagined it would last 20 years. Hopefully we'll have another 20."
Gorillaz ALMANAC was published in October by Z2 Comics & Song Machine Season One is out now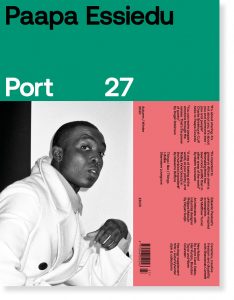 This article is an expanded version of an interview taken from issue 27. To buy the issue or subscribe, click here